Away i have been in a place not far away... In fact i have been to no where!!!
However, there were a series of odd events that evolved around me despite staying put in Ipoh all these while!
1. Teasing Weather.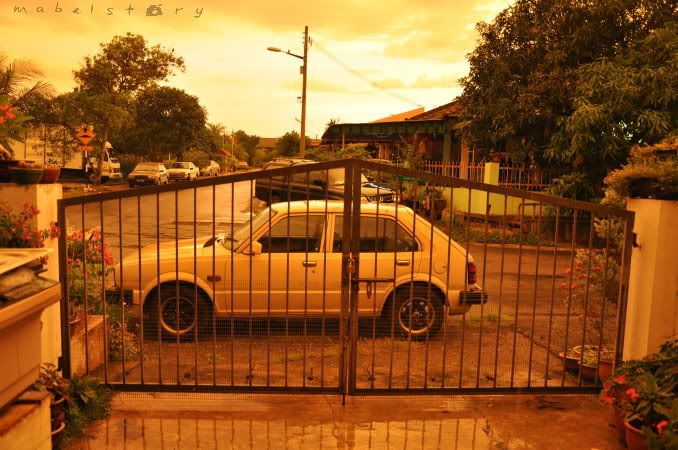 Taken on the day when Ipoh was painting orange for a few hours during sunset. Strangely beautiful.
The weather has been fooling around with Ipoh's temperature lately. Mr. Haze came over from Indonesia for sight-seeing and boy, did Mr. Haze decide to do the sight-seeing all by himself - blocking all those beautiful blue sky and warm sunny rays. Everyday was grey day.
And just recently, Mr. Rain came to the rescue and saved Ipoh from Mr. Haze. But this time, Mr. Rain doesn't seem to be leaving any time soon either. :/
2. Work
Cheah, Mary, Ng, Lai, Me!
Made an impromptu decision on a job offer I received from Ju Ean's mum - thought i should have regretted it on the first day itself. Two months of rest before college begins, stolen away just like that.
I guess having such warm and lively colleagues quickly turned my regret into a delight.
Mr. Chuah, my boss.
And of course, having a jolly boss who is both very considerate and understanding (and gave me a pay raise on the first week itself can you believe it?!), had me leaving with a heavy heart in the end.
3. Farewell.
Deserts of fats served for a lunch buffet in Riverfront Hotel.
Oh! Glorious food! I've been having instant oats and apples for lunch everyday in the office, hoping to so-call balance my diet a little and my last lunch sabotaged my two months of balance just like that!
But no regrets! Really!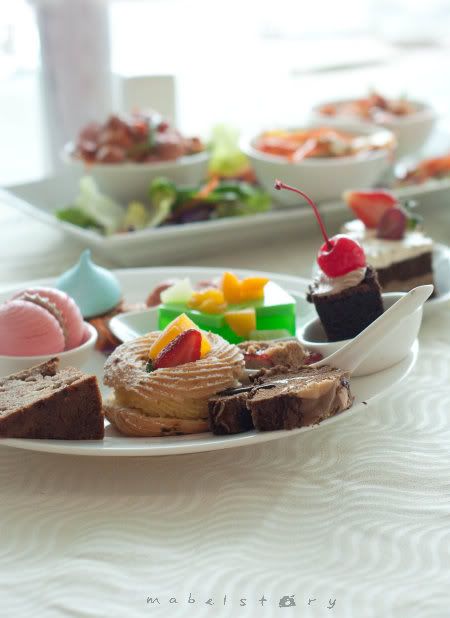 I took one of each that even one plate alone wasn't enough to fit all the deserts!
Perhaps i should dedicate a post to this event sometime in the future.
4. Old Town, Ipoh.
Back-lane behind my office.
Managed to get familiarized with the roads around Old Town too for i've been driving / walking around the area pretty often nowadays.
My former workplace with Mr. Chuah and my current college is actually situated there, thus the opportunity to scout around.
5. Hanging Out.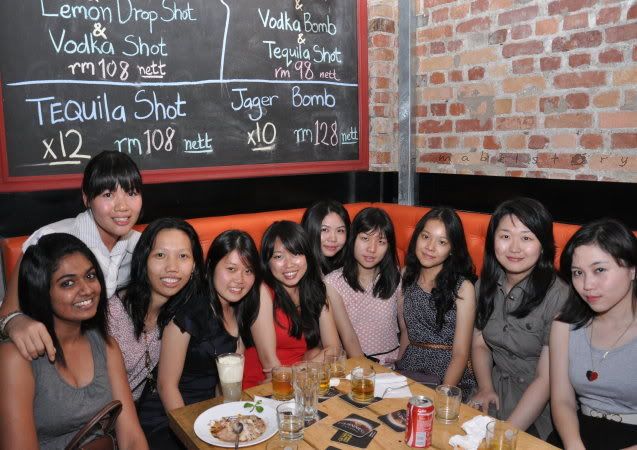 From left to right : Raeshma, Me (back), MeiYen, Eva, Angy, YeanKit, Debbie, SookYie, Kelly, Jane.
Catching up with former high-school girlfriends at 'Bricks and Barrels'.
Two years can really bring a lot of transformations!
6. Water Fun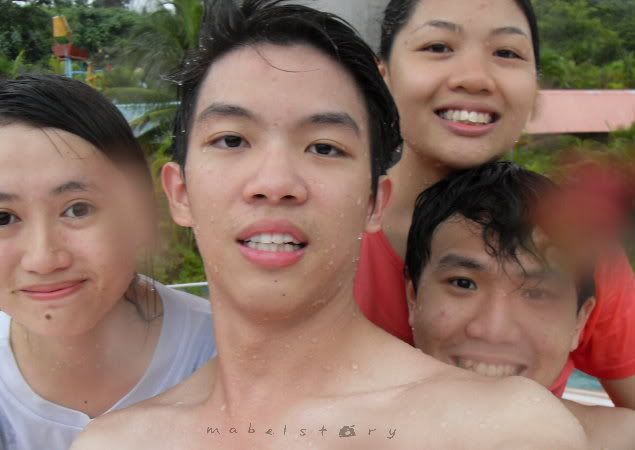 Bukit Merah with JuEan, Benny and Julian.
This isn't really what that has happened in the past two months but since i don't re-call mentioning it before, might as well touch on it now.
So yeah, had tremendous fun on playful water battles and thrilling falling-off-the-cliff-neck-gonna-elongate rides.
7. Missing People.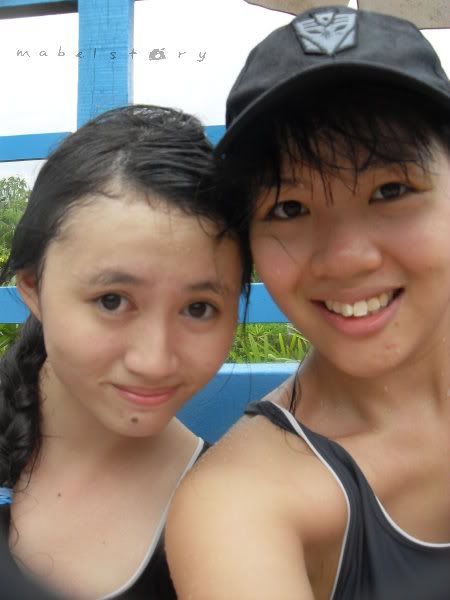 Missing her from 600km away.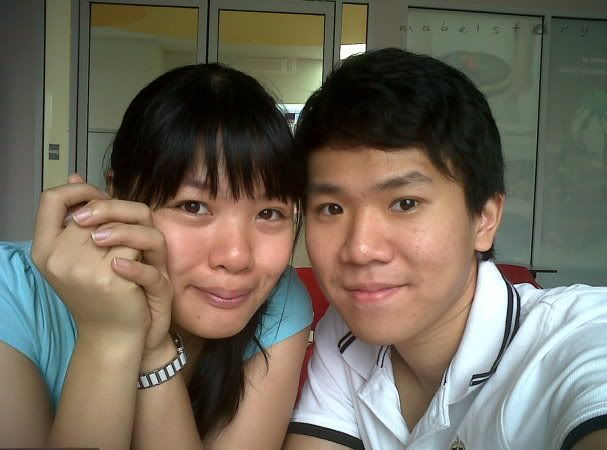 And missing him from 200km away.
8. Treasure of Inspirations
You guys should definitely check
Polyvore
out! I found it to be very inspiring!
They have got tonnes of pictures related to fashion, crafts, art, etc. You can even create your own collection of stuffs in a magazine style layout / design and add it into your clipboard for public viewing!
9. Crafty fingers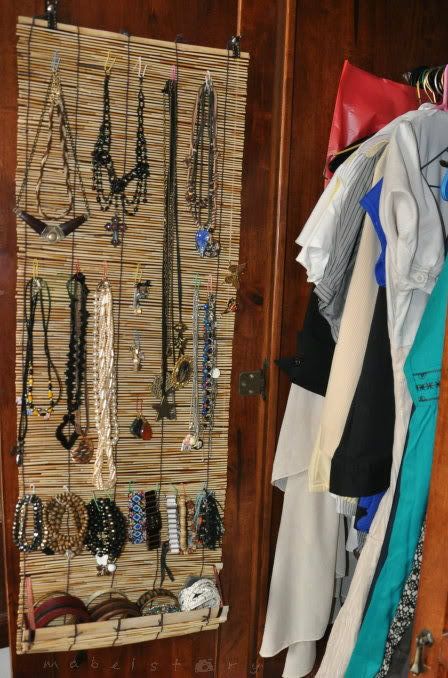 DIY Jewelry holder.
Handmade fluffy elmo and cookie monster strapped onto my handphone.
Despite the busy schedule, my hands still managed pull through a couple of diy experiments which i would rather spare the details for another time. Hehe.
10. Video Shooting Competition
Same production team (Me, Jane, Kelly) but dealing with different people (children can be complicated sometimes) and encountering various unexpected challenges (did i mention children are complicated?).
Everything else cannot be disclosed just yet.
11. Big Event Prep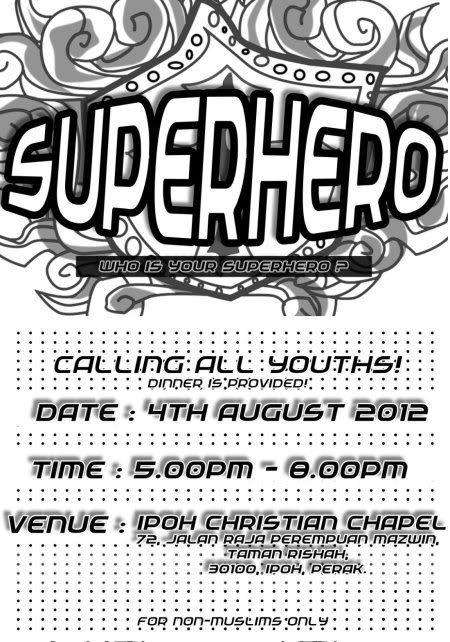 Had the chance to help out with the upcoming youth gathering in church!
Wanna join? Come to Ipoh and I'll escort you over! :D
But you gotta be young and youthful lah. HAHA.
12. Bangs.
You would have noticed from the above pictures that my long-forgotten over-grown fringe has been given the cut - transformed into what they call as the bangs.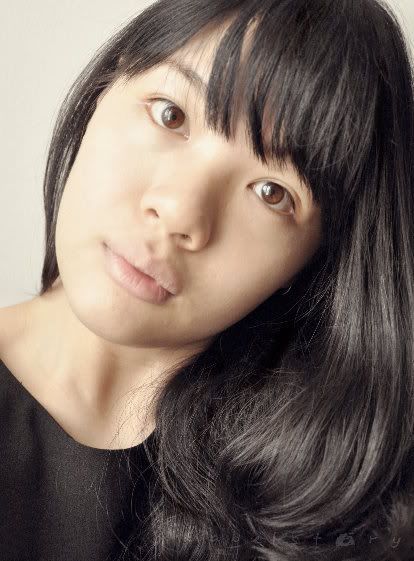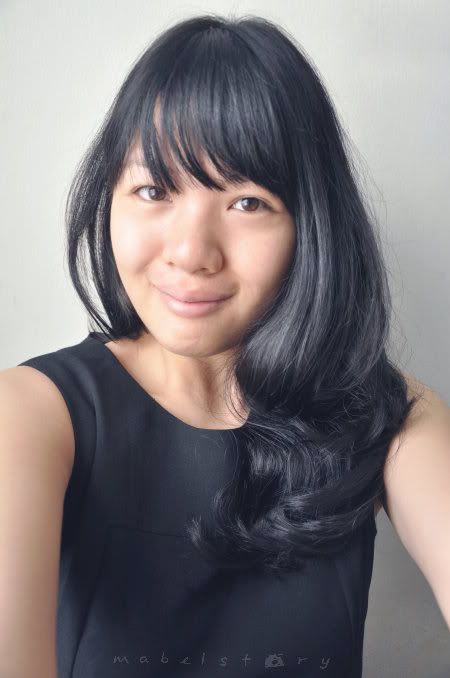 Playing with different tones on me pics. Hehe.
Hopefully i could get myself to pen here more often since work has already been halted. Bye.
P. s. StephNgah if you're reading this... our challenge how??? *scrambles off to look for my lost storyline* D: