That strange urge to feed on Korean food via my pictures is back again. Mmm.. appetite increased!
I might have said this before in a previous post (
link
) but i'm gonna say it again.. if you're heading to Korea, you
must
try their meat dishes! Specifically ones with beef e.g. beef soup, beef noodles, beef bbq, beef bibimpap, etc.
1. A random shop by the alley
I can't tell you the location of this place cause we randomly entered this restaurant after browsing through their '3D Menu'.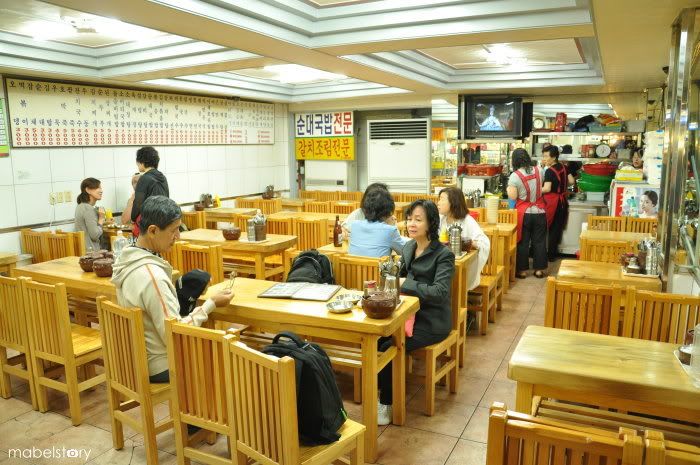 #1 Interior
#2 "3D Menu"
#3 This is how it looks like closeup. Looks real right? How do you think they made it??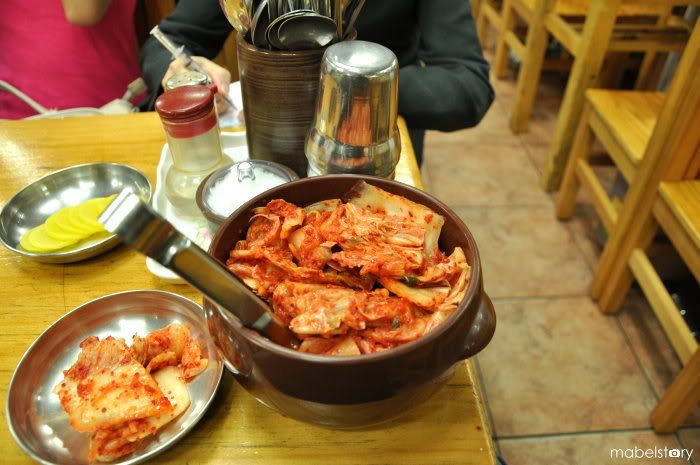 #4 Free kimchi on each table.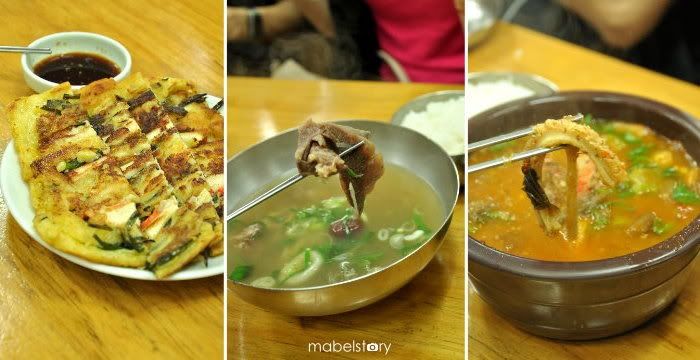 #5 Left to right : Pan-fried egg with various vegetables, beef soup (super looooove this!) and i think the third one is beef stomach spicy soup?
Now i'm a bit regretful for the late draft on this post. I can't remember exactly what i ate. T-T
#6 Happy faces!
#
2. Cafe Sobahn
Direction : 1st Flr, Gwanghamun Officia Building Sinmunno
Phone : 82-(0)2-730-7423
Time : 11am - 11pm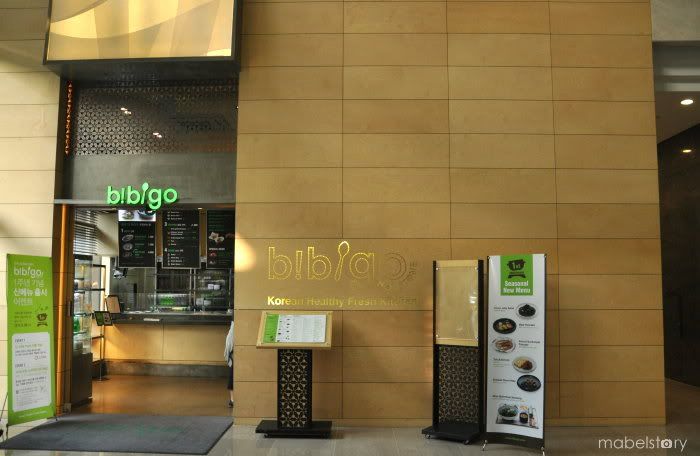 #7 Entrance.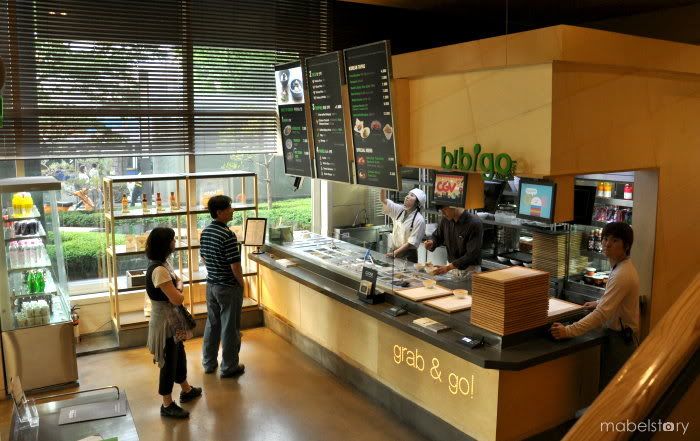 #8 Self service available.
#9 Interior on the second floor.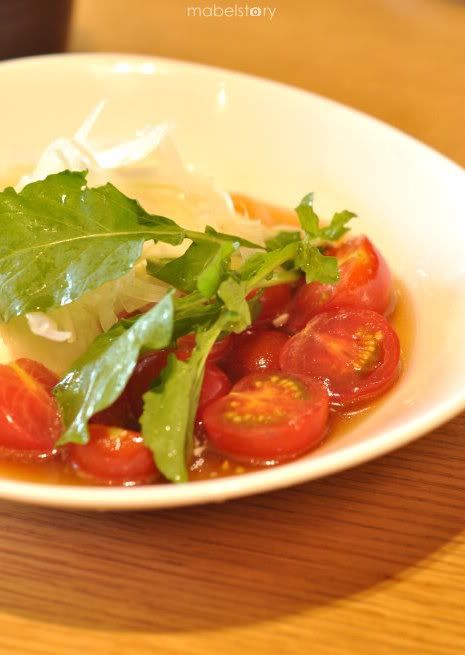 #10 Tomato salad.
This was my very first time trying sweet cherry tomatoes! It's so juicy you feel like one plate is just not enough!
#11 Hot bibimpap set one.
#12 Hot bibimpap set two.
#13 Hot bibimpap set three.
These bibimpaps cost around
8,000 won (MYR 24)
each and if my memory serves me right, the first one is fried rice with minced seaweed and fried egg; the second is minced pork(?) with rice; the third would be chicken(?) with rice.
Personal Rating : 7/10
Comments :
Surprisingly these three sets plus the cherry tomato salad could actually fill up all six of our tummies!
But i think the minus points would be because they were served hot - not that this is a bad thing but it is the bowls that i was worried about. Any three-second-skin-contact on these hot bowls could give you a big red blister!! Even i got burned twice... but no marks, luckily. Gotta eat with much caution.
#
3. Yoogane
Destination : Dak Galbi at Myeongdong
Phone : (02) 3789 3392 or (02) 775 3392
Time : 11am - 11pm
Website : www.yoogane.co.kr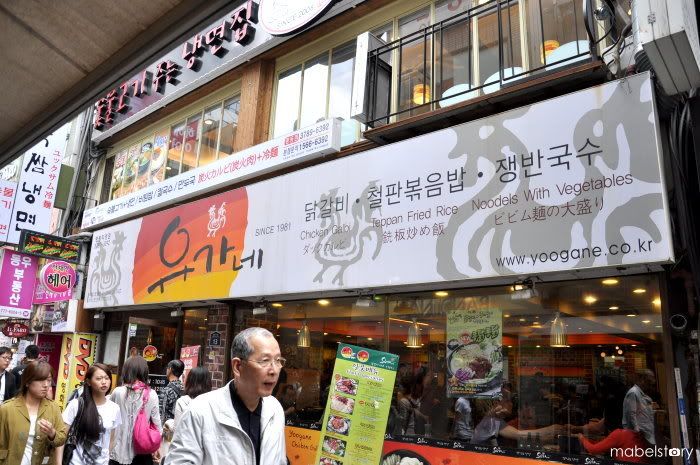 #14 Exterior.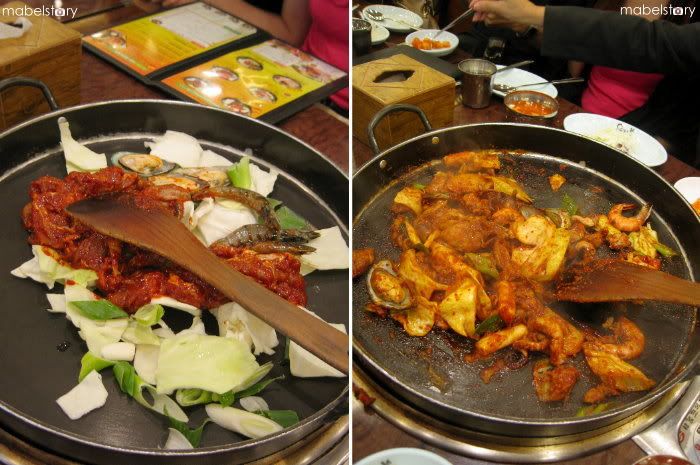 #15 Before and after.
Basically this restaurant serves stir-frying marinated diced chicken in a gochujang (chili pepper paste) based sauce, with sliced cabbage, sweet potatoes, scallions, onions and tteok (rice cakes) together on a hot plate.
#16 The stir frying is done live in front of you, triggering not only your saliva glands but your sensory smell as weeelllll. #drools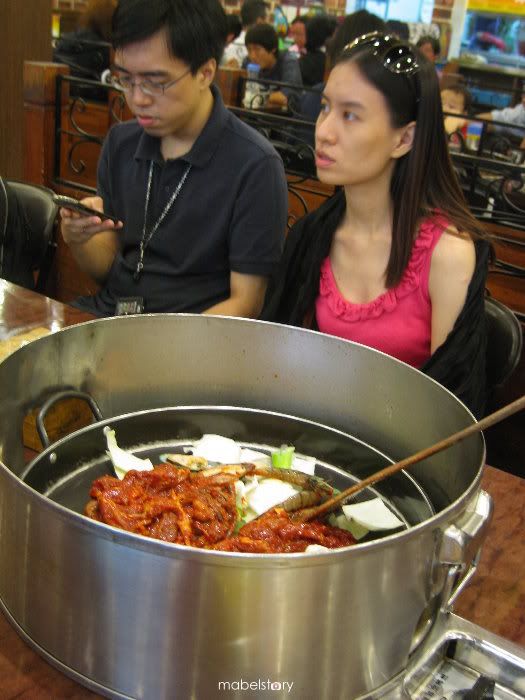 #17 Waiting and waiting...
#18 The frying isn't done by the customers ourselves, but the waiters and waitresses.
I heard that this cute guy here is the tauke/boss. My uncle told me lah.. and how he found out, i dunno.
#19 There is no fixed waiter/waitress serving a table. They'd serve in a very flexible manner. Like whoever passes by the tables are obliged to check on our pan and would fry our meal when necessary.
If i'm not mistaken, they were
8,000 won (MYR 24)
each. This meal is very heavy on meat, so if you're a carnivorous like me, you'll definitely love this place! But if you're not so fond of meat, no fear cause they do have vegetables fried along with the meat (refer pictures above).
Personal Rating : 8/10
Comments :
Love how the tender meat genuinely expresses the essence of the sauce. Plus being made fresh just makes the meat maintain its heat for a longer time. However, the downside is that you'll have to wait and resist salivating too much. Plus, too much meat may not favor those who aren't meat lovers.
#
4. Sinseon Seolnongtang
Direction : Myeongdong
Time : 24 hours
This is a Korean beef soup restaurant.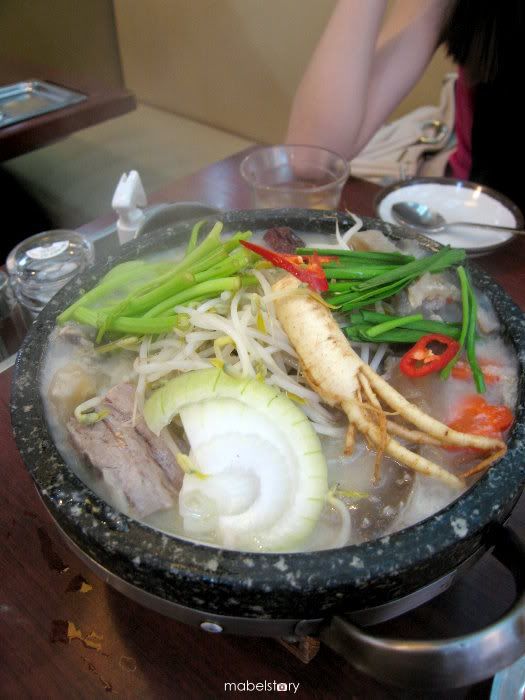 #20 Modeum Soyuk - assorted boiled tender beef. (Australian brisket, boiled and pressed Korean ox head, Australian ox knee bone). Small 25,000 won; Large 33,000 won.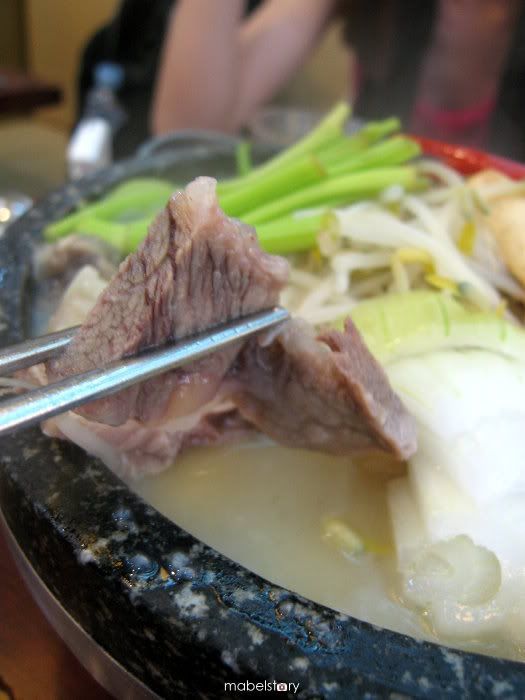 #21 Closeup.
Personal Rating : 7/10
Comments :
The taste was alright. The soup for this was very very rich in flavor. The mild sweetness was just hard to forget and it also has a sort of milky-like texture/color to it. But i don't think i'll have a second go on this. It was just alright for me.
#22 Seolnongtang (Australian ox bone and brisket). Small 7,000 won; Large 10,000 won.
Personal Rating : 9/10
Comments :
I LOVE THIS TO BITS!!! Even my cousin who doesn't fancy meat, love this to the max. Most of us were trying not to fall into the temptation of snatching the whole bowl to ourselves. Haha.
The flavor was much richer than the
Modeum Soyuk
and leaves a sweet but faint beef essence on your taste buds which seduces you to have MORE sips! There isn't much meat in this one, and there were a few bones, but the soup was just perfect! PERFECT! It was that good to have me remember its taste til now!
#imissthistastything.
#
Okay lah... I cannot go on. My saliva gland is aroused. :O