G'day mate!
I just got back from my 10 days trip in Brisbane, Australia a few days ago and guess what i 'stole' back from there?? A whopping number of 1941 pictures taken with my camera!!! I haven't even counted the number of videos i've recorded there as well!
Oh well, i'm now here to share my 'steals'. Only available on mabelstory (out takes will be shared on facebook but limited to friends).
Because there were actually 169 pictures from this Day1-3 album, i will only post up my chosen pictures here on this wall.
Also, I wish not to have you endure any sort of negative input from me regarding the trip e.g. Air Asia's lousy services; but rather, i'd prefer to just display all the goodness from Down Under. :D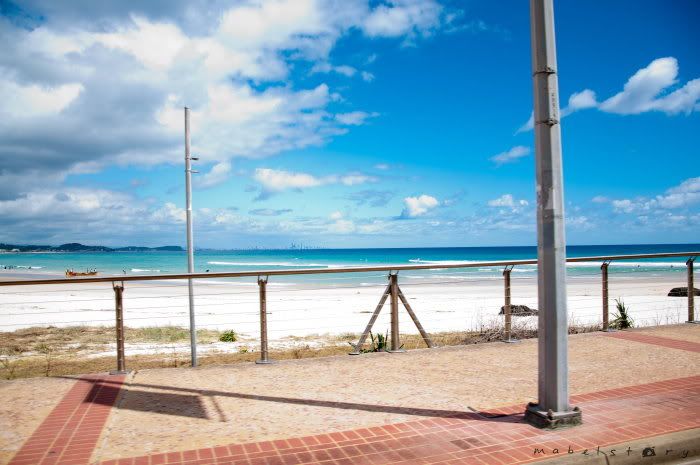 #1 Gold Coast has got some of the most beautiful beaches ever!
What really attracted me most was the fluffy clouds against the blue blue sky. Makes me wanna reach out my hand and grab me one of those fluffies!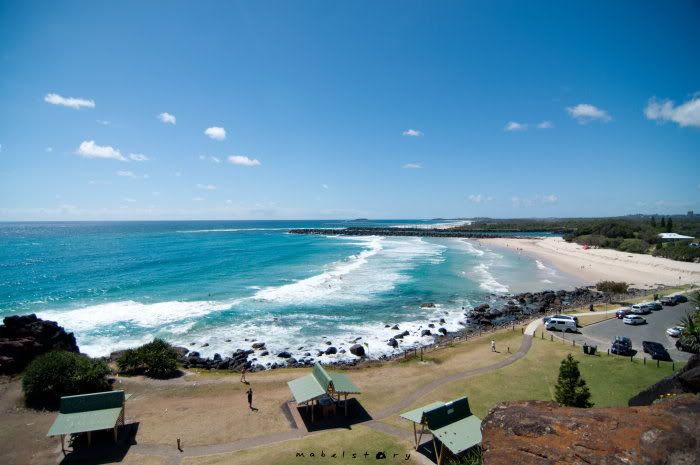 #2 Beach at Gold Coast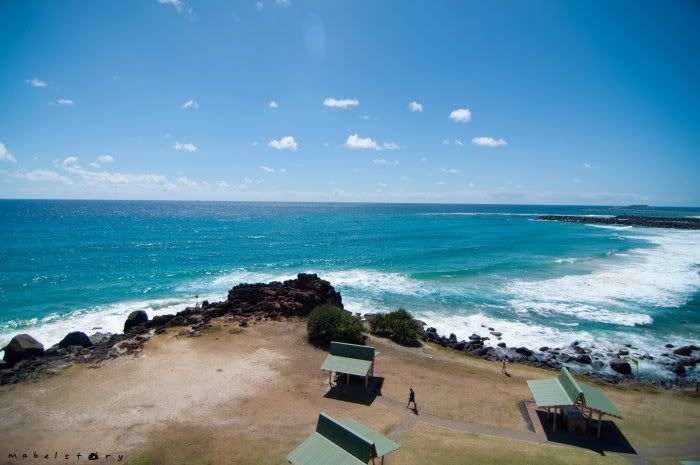 #3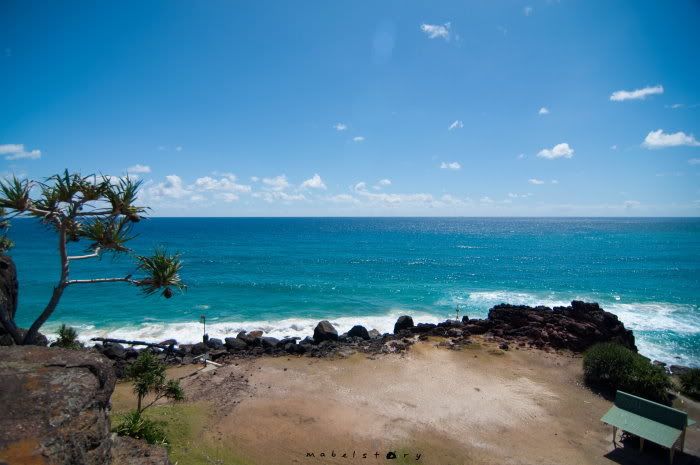 #4
What did i tell you about the beach?! Makes you awe-struck right?!
And Cass was so kind to lend me her precious wide angle lens just for me to snap all these scenery shots. :')
#5 What 'cha lookin' at? - says the unexpected native.
#6 Turkish Melts : Margarita - Fresh Herbs with Parmesan and Mozzarella (AUD$8).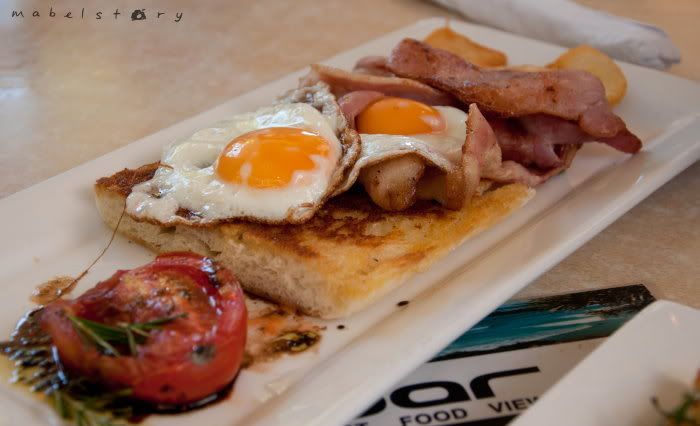 #7 Double Bacon and Two Fried Eggs on Toasted Turkish with Grilled Roma Tomato (AUD$16).
The eleven of us Malaysian youths had our first meal at cafe D'Bar after we got off from our plane at the Gold Coast airport.
Our minds (us four Ipoh girls) were hard at work in converting every aussie dollar according to the 3.2 rate, which didn't really help in choosing anything to eat at first since everything was so expensive (even before the conversion).
So what we did was to share our meal between us four. That was our first time sharing food like that in the foreign land, and was also our last time doing so, since we decided to quit converting e-ve-ry sin-gle dollar we pay and just pay attention in enjoying it all instead.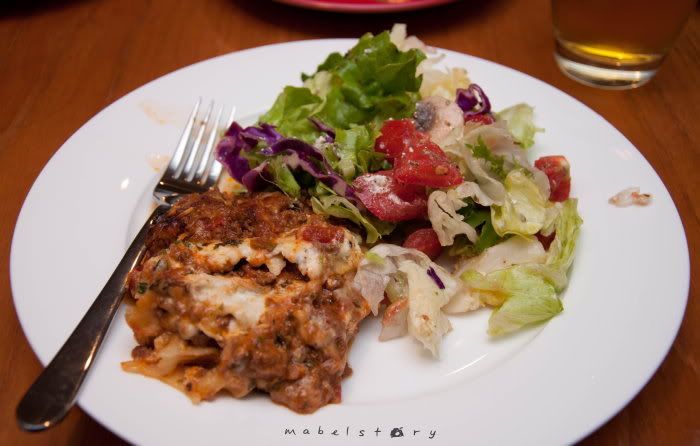 #8 Lasagna and salad.
First home cooked meal by our beloved host, Jen and it was finger licking good!
Especially the lasagna! Personally i'm no big fan of anything too cheesy because too much cheese makes one eats less. Jen's lasagna, however, had just the right amount of cheesiness and i actually had a
second
serving of it - can you believe it?!
And of course the oh-so-fresh salad was superb. Again, i originally do not like tomatoes, especially them little cherry tomatoes. But these aussie ones are so sweet that even i can't resist them!
#9 From left : Garlic bread, beef and chicken sausages, bbq chicken kebab with aussie style satay sos (made from peanut butter), potato wedges, fresh salad.
Another home made dish we had over at Jon's place. It was my first time having such BIG JUICY sausages! And i really have to compliment the tenderness of the chicken kebab which went along so well with the peanut satay sauce. It really surprised me because i seriously didn't know chicken could be so tender!
Also, the garlic bread had a crunchy crust to it but yet still very soft on the inside. Fresh from the oven!
#10 I have nominated this to be my favorite aussie fruit.
First - attraction; it is seedless.
Second - seduction; oh, the sweeeeeetneeeesssss.
And eventually the third stage would be - addiction; icantstopeatingyounastygoodness!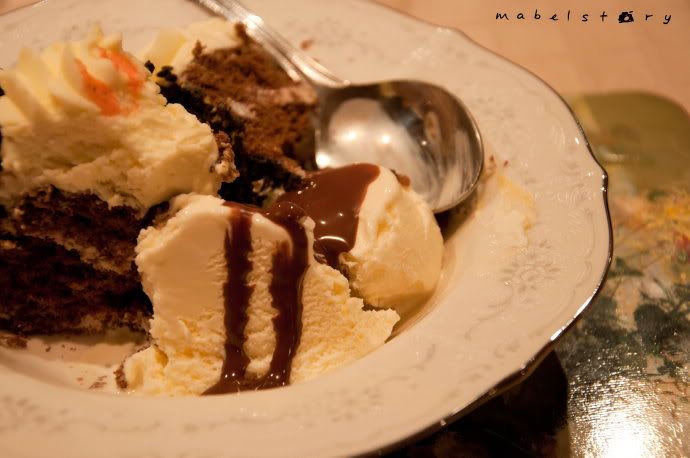 #11 Two different slices of cakes served with chocolate coated vanilla ice cream.
Such a simple way of serving these desserts at home and yet it could taste extraordinarily delicious - for me at least.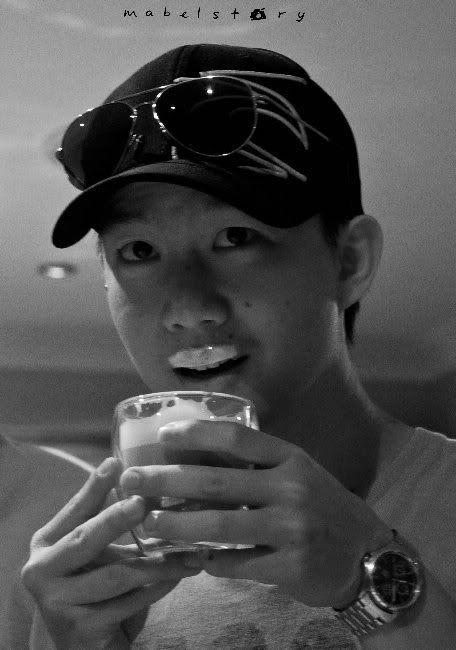 #12 Home made coffee from the coffee machine.
I didn't get to try this at uncle Vic's place but i later had a cup of aussie coffee one morning at Jen's place. Kinda mild, which i suspect is the milk that made it so. Still, i prefer our Ipoh White Coffee better.
#13 If you still can't find Nemo, i know where they are.
#14 Playing darts.
First time playin' with real darts and having real scores for it. :D
Really enjoyed ourselves tremendously at the Hamilton's. We played all sorts of sports there namely tennis (yes they have their own tennis court on their house compound!), basketball, table tennis, badminton, frisbee, etc.
#15 Jump and ze trampoline!
Remember that i had a list of major things that i really really wish i could do written here :
link
, and jumping on a trampoline was one of them!
Though i actually really wanted to have a photo shoot of a model jumping on a net-less trampoline instead of myself, but to be able to attain this jumping experience first handedly is awesome!!!
We later found out that we were supposed to jump one at a time for safety purposes. Luckily no one was injured. :P
#16 Oh look at them clouds!
I can actually make this into a post card, don't you think?! :D
But sadly my photography skills aren't good enough. If you notice, the clouds aren't vivid enough.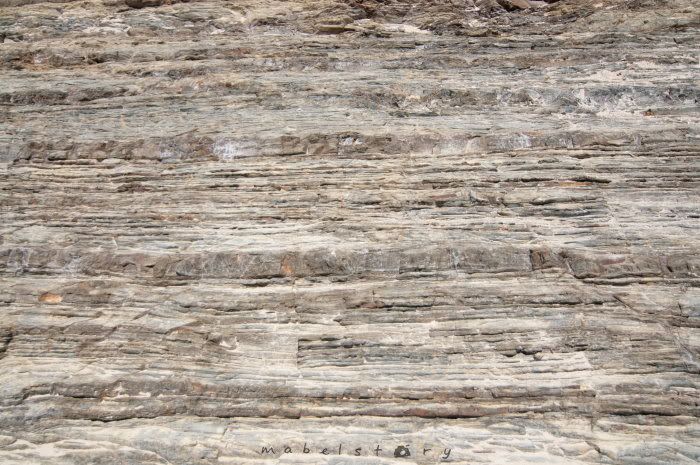 #17 By the beach. Thought this would be useful as textures for designing purposes.
#18 At Jon's place.
Saw the hole on one of his walls in his house so thought i could make an artsy picture out of it. Had Alex standing behind it with his coffee. Don't he look like he's in a picture on a wall?
The Monalexa - that looks away. (Contradicting with Monalisa's concept. Get it?)
#19 Sprite.
Jen has three adorable cats! And Sprite, is the Queen of the house - that's what she thinks.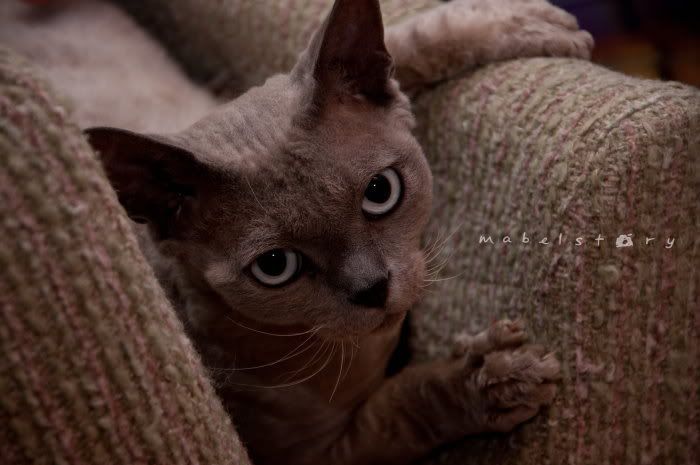 #20 This is Sam.
Sam is sort of like the invisible because you hardly ever see it around and it camouflages so well too. We were considered lucky that he actually presented himself during our stay there. Usually he would be the full time ninja - one time you see him, and then you never will. Ever.
Dad thinks this is an Egyptian cat because it has very very little fur.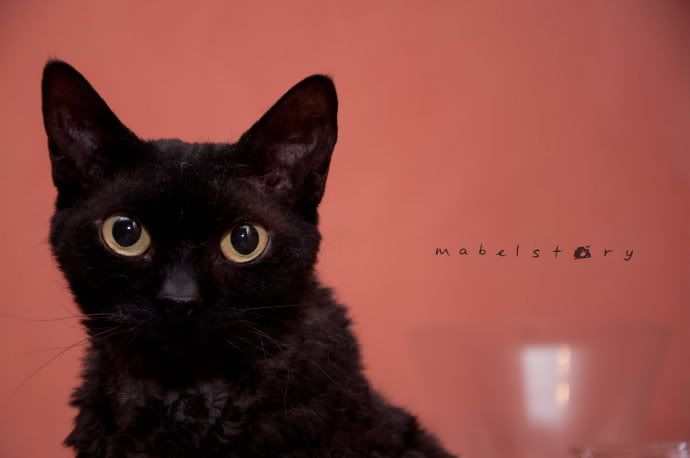 #21 My favorite is Onix.
She has curly black fur all over. Truly a beauty in my sight.
Her special powers are ; sitting very still like an ornament and would successfully give you a surprise/fright when she moves; and she hides well in dark places.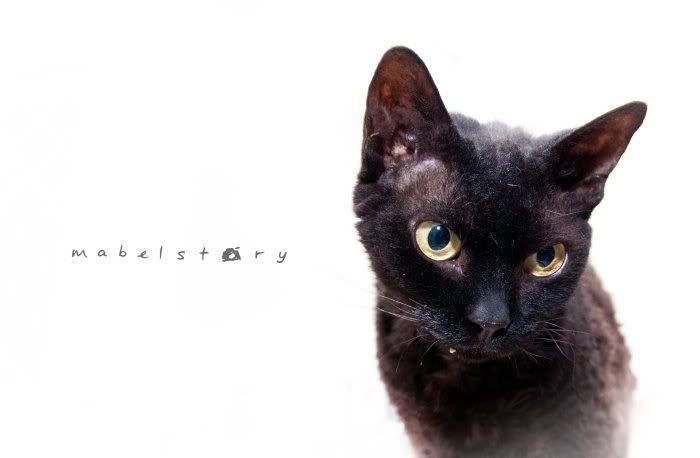 That's all for now. To be continued...... i hope.
Bye!
P.s. How do you like my new watermark? Literally drew it out on a notepad during my stressful STPM period last year. Neat or what? :D