In the land of Down Under was when i lost my breath. Stolen. And never to be given back.
Blame their scenery for being so breath-taking. And the food too for being so good that you'll eat til you fill up your
hollow legs
and then rising up to your lungs. Then you can't breathe... and realized, you have fallen in love. With ze food. And you start serenading whatever song that was written "you take my breath away" in it's lyrics.
By the way,
hollow legs
is an Aussie term which means a person who has
hollow legs
can eat a lot... filling up the tummy and then chuck everything else into the 'hollow' legs, if you get what i mean.
Alright let's quit the cockamamie crap and let's get down to some serious crap!
Presenting the evidence.
#1 Dessert for the working bees.
I took three pieces and regretted i stopped right there.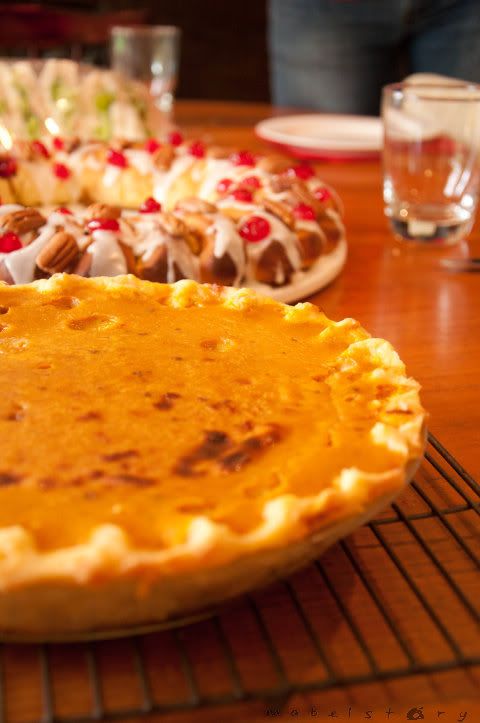 #2 Pumpkin pie made by Jen.
Pumpkin pies aren't exactly Australian but oh well, made in the Aussie lands anyway so it still counts.
I dislike pumpkins very much ever since six years ago when i went over to Australia for the first time. But this, oh this is something no one can hate!
#3 Tea Ring.
The Tea Ring is actually an American dessert, according to Jen who is American herself. It is like a braided bread with cinnamon on the inside. Mmm mmm!
#4 Pretty cherry tomatoes!
Breath-taking picture. HAHA. I kid.
#5 Old Fashioned Lemonade.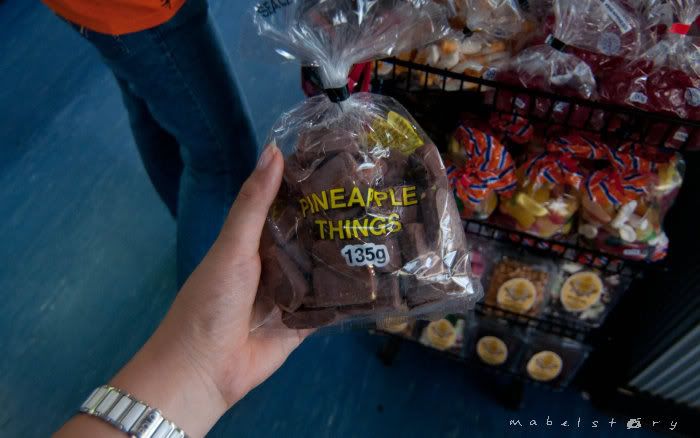 #6 Pineapple Things.
This one made me chuckle.
#7 The breath-stealing discovery.
We found out that we both took in some really really delicious chocolate paste/jam that was actually expired for two years plus. TWO YEARS PLUS!!!
*drops dead.
Was a little worried that night cause i ate like A LOT. Like some hungry buffoon eating chocolates for the first time. Yeah... that much of exaggeration.
But thank God, our Ipoh junky stomachs were trashy enough to take in them chocolates. It was as if nothing happened.
#8 A T-REX!
I almost lost my breath when i saw this beast.
Thinking that it was a Jurassic Park (oh how exciting!), my heart sank when i saw the 'Veterinary Surgery' sign =.=
#9 Take a break with this picture to catch your breath.
Here comes the scenery that were found guilty in stealing me breath....
#10 The church's compound.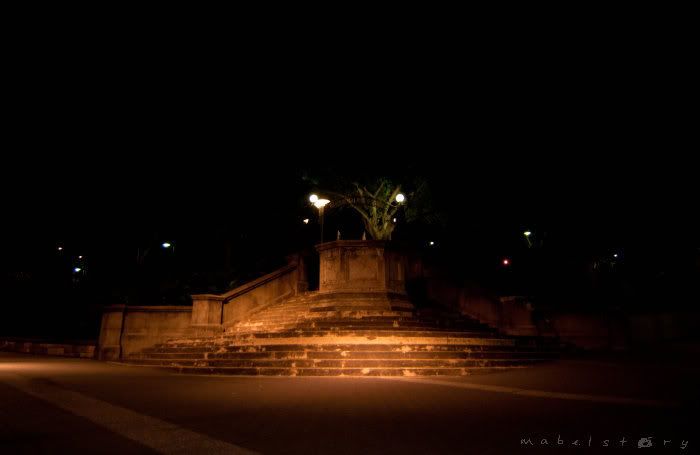 #11 I forgot where was this.. but i like!
#12 Kay lah biasa je kan but I LIKE AH YOU BLOW AH!
#13 Taken from the Brisbane Lookout, Mt. Coot-tha.
#14 TADAA!! CITY LIGHTS!!
This is better than diamonds. Period.
#15 The city at night.
#16 Colorful city lights. *hearts!
Alrightey.. to be continued. Soon.