Hello blog! I am here again to write on your abandoned body.
The good thing about these cyber walls is that no housekeeping is needed because there is no such problems like cyber dust getting in the way or electronic cobwebs that will pop out of the screen. Even if there were
bugs
popping out of no where, all you gotta do is get a new wall and do your thing there. No big deal.
Throughout my casual scribbles on this three-year-
old
young wall, i have been diligently hopping onto other walls in the blogosphere and as a lazy reader in real life (books make me dizzy urgh!), i surprised myself when i could actually READ and ABSORD THE CONTENTS instead of just gazing through them pictures... like what i usually do when reading the newspaper (advertisements are so interesting!).
Reading so much of these walls has got me wondering, how would it be like if i actually got to meet these 'scribblers' in person and chat with them... offline. Will they be as engaging to people since their speech bubbles in real life will not contain any pictures to entertain
readers
listeners?
#1 Nuffnang Asia-Pacific Blog Awards 2011
NAPBAS was the perfect event to feed this curiosity of mine. All i had to do was to get myself to this gathering for bloggers. Luckily, i didn't have to travel there alone because
Jane
managed to come along too!
The related post to the three reasons why i wanted to attend this event can be found here :
link
.
Other than meeting the bloggers in person, i wanted to meet them cakes and hopefully, stumble upon (
the imaginary)
Wonder Woman herself!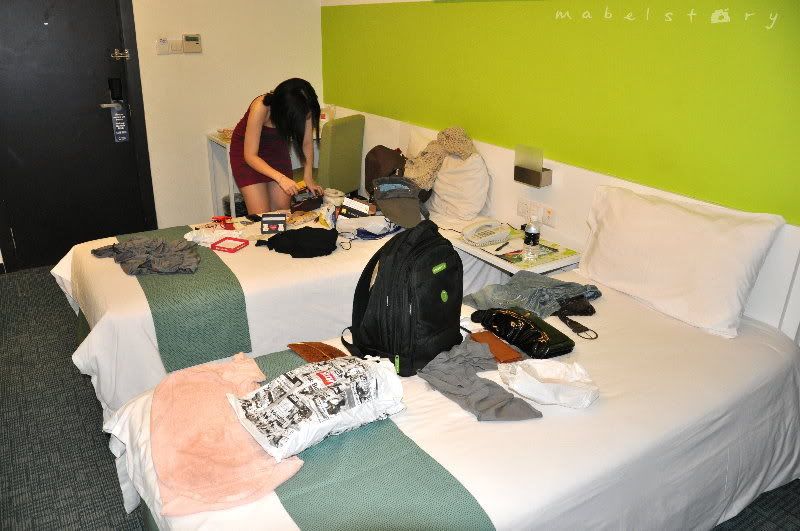 #2 Preparation!
Then begins the journey of two naive Ipoh girls, traveling 200km away from home via public monsters, going deep into a concrete jungle called Kuala Lumpur.
Being Malaysians ourselves, despite running in our 2-3 inch heels from Masjid Jamek to Putrajaya Central (hoping onto trains and taxis), we were still terribly late! We were behind time by 600+ seconds!!
To be honest, it was kinda embarrassing because we were not both VERY fashionable that night, compared the other bloggers, thus unworthy to be labelled as being fashionably late. However, we were still able to pull a rather calm and peaceful face upon arrival... because they haven't started the event.
I forgot... the organizers were Malaysians too. *
hint hint that's why started late.
#3 View from my table. FYI, Jane and I were placed on different tables - they claim that it was for our own sake of mingling around with new people.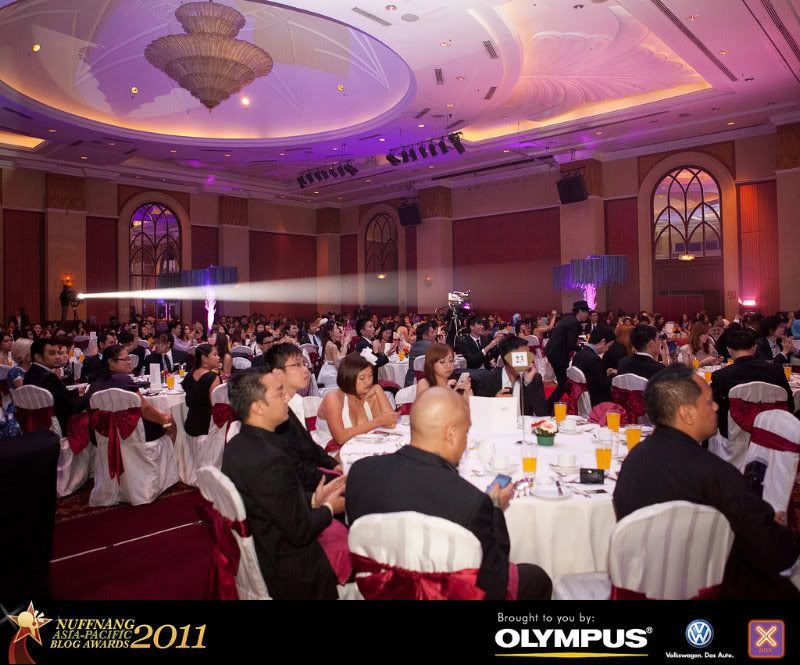 #4 If i were to disguise myself as one of the camera-person, this picture could have probably been mine. Picture taken from the NAPBAS gallery
.
#5 Belly dancers? Sorry but it didn't really catch my attention.
#6 Harith Iskandar, Malaysian comedian, throwing out verbal laughing gasses! My attention span was a 100%!
#7 Award time! Hidden Gem Award went to the Googly Gooeys! They definitely stole my votes for having such cute drawings over at their site!
#8 Wendy Cheng, proud owner of xiaxue.blogspot.com won more than one title again this time! This full time blogger's domain now owns the title of Most Influential Blog and Region's Best Blog! *solutes
#9 Pole dancing this time. My fellow table mates were all having a rather serious discussion about the dancer's gender, analyzing on his/her body parts...... I remembered clearly how the guys commented on her biceps and triceps. And her humongous calves.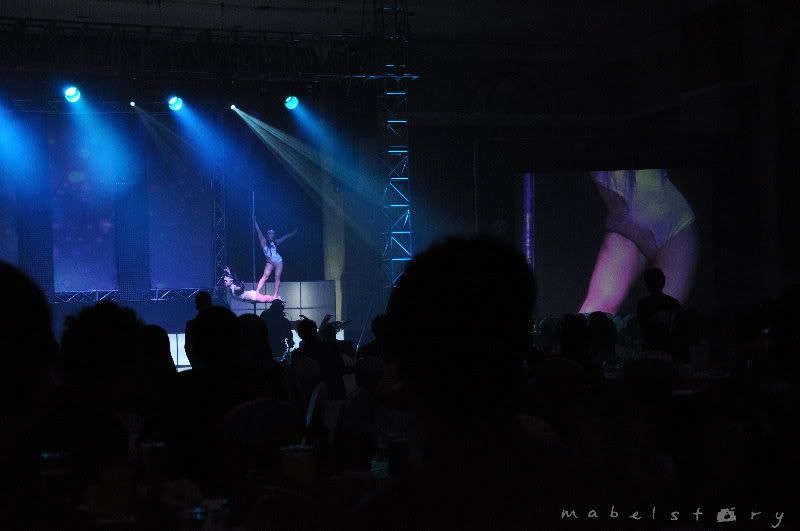 #10 Though sitting from afar, we could still analyze quite properly due to.. yknow... the cameraman.
#11 Throughout the event, these five dishes were served separately to us bloggers and it would have been totally ABNORMAL if any one DIDN'T snap pictures of these delicious models. It is a blogger's duty to do so. But sadly, my much anticipated cakes...weren't present ):
Y U NO CAKE??? D:
No doubt i was slightly unhappy about ze cakes' absence.
And you know what upsets me even more?? My last (big) slice of chocolate from the tiramisu (course 5) which was resting on my spoon, was taken away by that
unprofessional buffoon
waitress!!! What kinda cockamamie was that?!?!?! She didn't even
ask
if i'm done with my food and SHE JUST KIDNAPPED MY LAST BITE OF CHOCOLATE!!! *flings fists into air! D,:
Anyway, time to meet new people... so had to suck that in and pull a smiley face ._.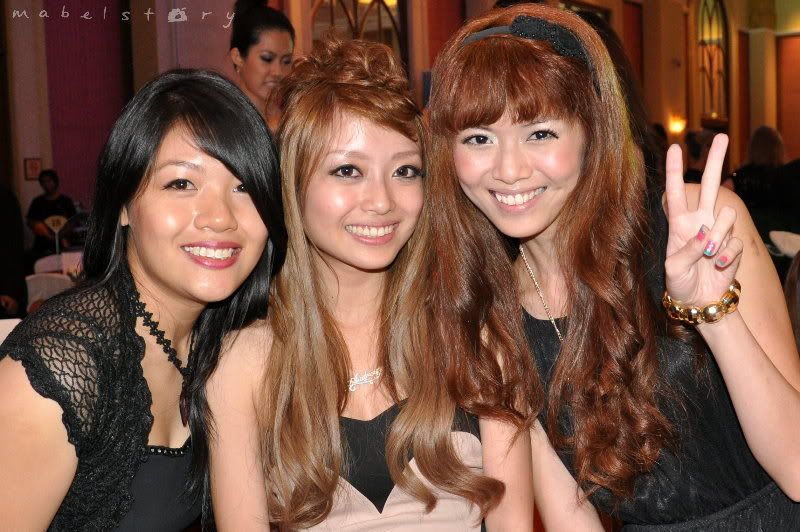 #12 Middle; Audrey (fourfeetnine.com) and right; QiuQiu (Budget Barbie). Audrey, the witty blogger, is extremely cute that night! Sadly i didn't get the chance to talk to her for long since me and Jane were lining up to snap a pic with xiaxue.
#13 Right most; Ringo Tan (cheeserland.com). She too has won an award for herself - Best Fashion Blog for 2011! This picture was taken from this blogpost of hers : link.
#14 Sue Anna Joe (sueannajoe.blogspot.com) was one of the nominees for Best Photography Blog. I was kinda upset that she didn't win actually... Because i really LOVE her artwork! LOVE MAX!!!
#15 And finally our turn came for a picture with the Queen blogger herself. Every one was wanting to feed their cameras with her so obviously we wouldn't have a chance to even talk to her. I could only compliment how chao she looked in real life, because it is true!
#16 Liz (lizosaurus.com) from Australia was a nominee for Most Original Blog Design. She was the only female blogger who actually bothered to ask for my name when i greeted her. Talk about being extremely polite and friendly! She kept asking questions, trying to keep the conversation going but sadly i had to run off sooner to catch up with other 'big shots'.
#17 By the way, because she is the ultimate fan of dinosaurs, she modified her cocktail dress by adding a handmade dinosaur tail to it. Creative cuteness brought to a formal level.
#18 Kenny Sia (kennysia.com), Jian (akiraceo.com), Timothy Tiah (co-founder of Nuffnang and owner of timothytiah.com). All three of them were really really friendly, as they too were polite enough to ask for names during the greeting session. I was rather shy when taking a picture with Jian.... cos.... he's a really good comic artist while i on the other hand, gave up on drawing comics (without working hard) since a long time ago. *shame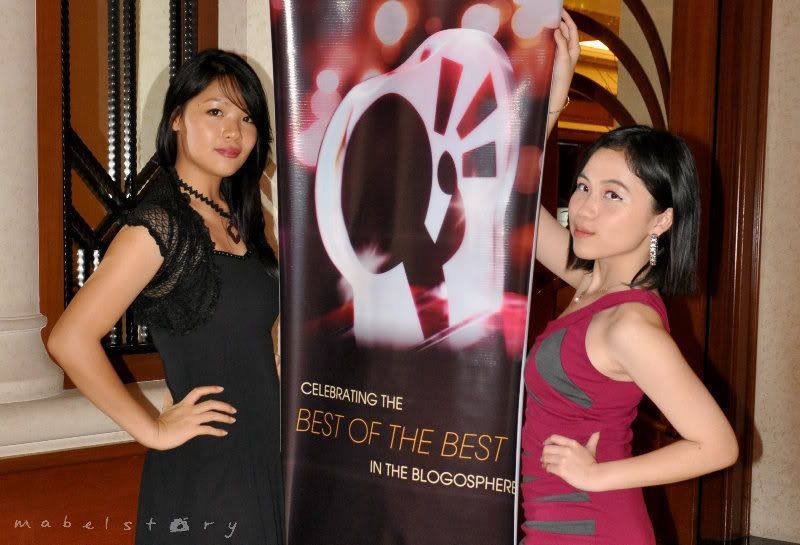 #19 And of course, not forgetting a proper picture with Jane (janalama.xanga.com)!
Kinda regretted that i didn't take any picture with my table mates. They were a jolly bunch! Especially the one sitting to my right,
JessYing
. The others i couldn't re-call what were their names but i am quite certain one of them was Ernest Ng (
dontlikethatbro.blogspot.com
) - recognized him from Jian's blog.
When everything ended, it was already midnight. Two Cinderellas had to go catch their wagon back to their humble hotel room.
#20 Stumbled upon an eye surgeon from Jakarta (forgot his name... plus lazy to find his name card sorry) and the three of us were the only ones waiting for the last train to KL Central. He told us some true stories out of politeness i guess. And i was bored so i kept asking questions so he can't stop telling stories and i kept interrupting when it gets boring but you can't blame me cause it was midnight and people don't think properly at times like that. But learned that he re-married 6 times and didn't like ANYTHING about his carrier except for the pay. =.=
Slept at around 0330 hours and woke up about 6hours after that, which was about 2 hours before our train back.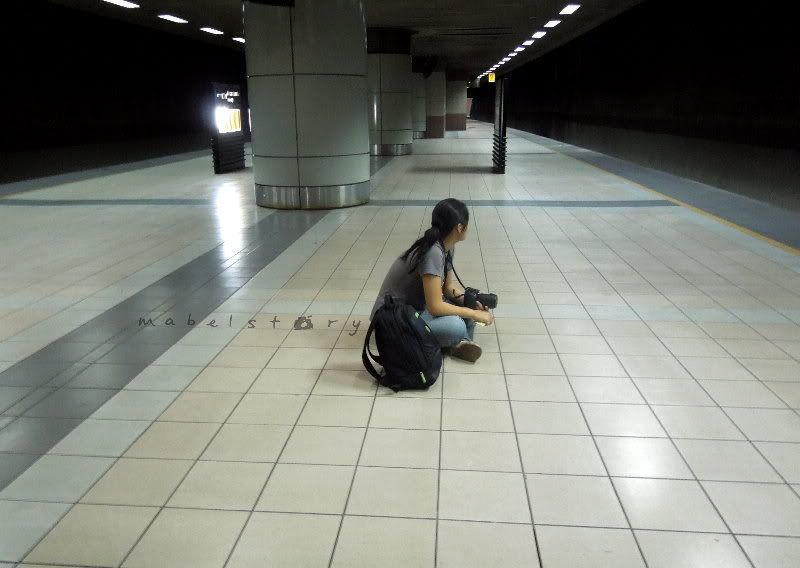 #21 Train was supposed to come at 1155am, but there were no people and no trains in sight. Why is this happening when we're actually EARLY??
We were complaining alright. To ourselves. Until we stumbled upon the captain and he pointed out that our tickets were actually for YESTERDAY'S TRAIN!
*unbelievable
.
Y U NO CHECK?!?!?!?
Felt terribly stupid after that. It could be the sudden release of STPM stress that brought us to such a blur state of mind. ARGH!
Worst of all, i had to be home by 4pm in order to make it for John's b'day surprise at 6pm which i can't skip because i was the one organizing it! Adrenaline rush i tell you! Next golden tickets for the train departs at 2pm and costs a bomb for us both, so we had to relent for the bus.
Julian briefly explained the route to the Pudu bus station via phone for 10seconds, then we had to use our heads to find our way there after hanging up. Like Amazing Race. And a little bit of Running Man. It was our first time navigating to the station by ourselves and boy, we were like lost sheep.
After 20+ minutes, of all buses we bought the tickets from Konsortium, the infamous company with speedy bus drivers that crashes along highways. I didn't know about it until my friends told me when i got home.
Oh well, running around in high heels the day before was like death already anyway. A crash may at least end the sore feet right? -.- *
not bothered to think too much already.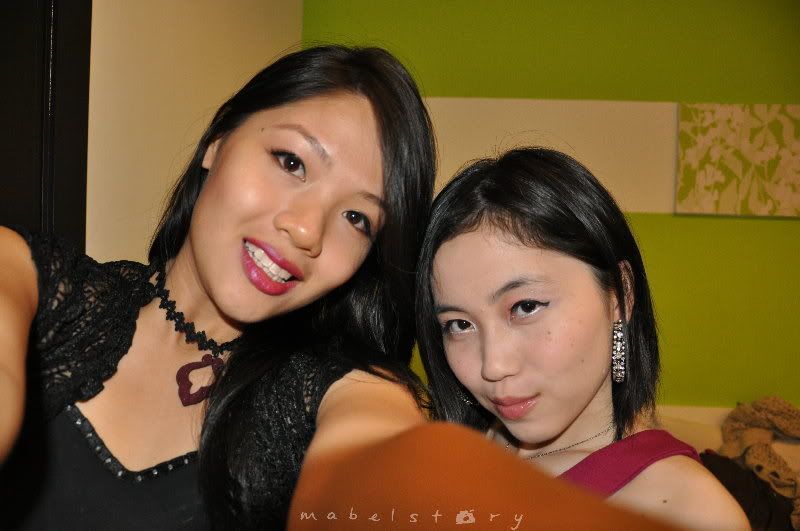 #22 In remembrance of... the two Ipoh survivors.
The End.
P.s. Have been having an extremely packed schedule right after STPM. Every day i've spent my time outdoors and just yesterday, i actually over-fried myself. Yes, i am sun-burned. And i look like i'm blushing even when i sleep -.- Now that i have the opportunity to stay indoors for today and tomorrow, i actually fell sick. Talk about perfect timing.
P.p.s. Flying to a place far far away, called Down Under, in 2 days. Wahah! *excited.
Update : Check out Jane's version on this of which she updated 2months AFTER mine. XD (link)