Yay! I finally have one hour to pen something here. After all the quick editing on ze pictures, i've got 10 minutes left to write before i call it a day.
Eyelids drooping now already @@!
Alrightey. So i went to South Korea three weeks ago with my relatives.
Random shout out : "i miss the food there!" D:

Couldn't make any time to post any pics here while i was back cause i was working my brains out for the NiE magazine and video - tell you more later.
Korea's a really fine place to go to, even for those whose tongues speak not of the Korean language. English will do.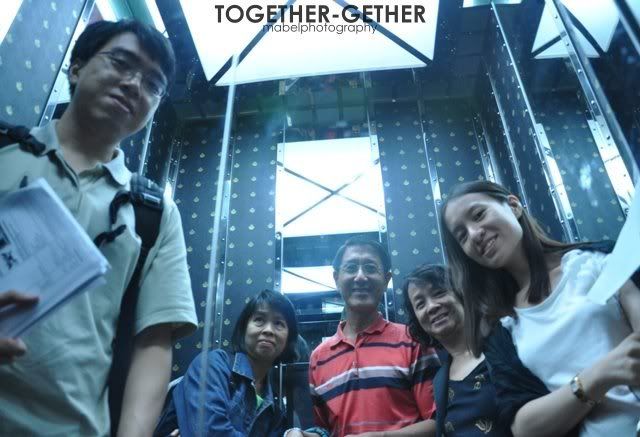 #1 The relatives.
My cousin and her beloved did a great deal of 'homework' for this trip. A lot of researching and fishing around forums were done, just to make this trip worthwhile.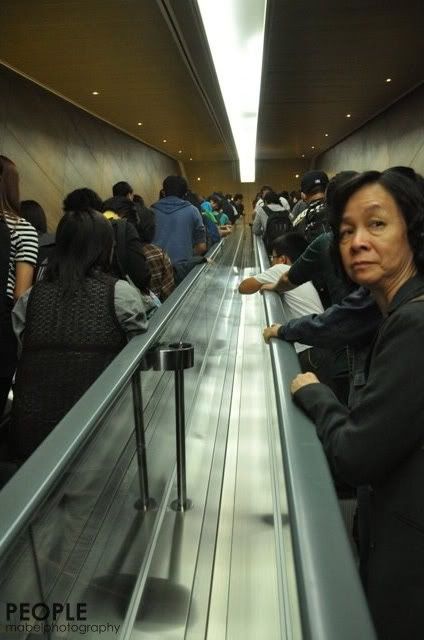 #2 Packed with people!
Being a Malaysian who lives in a multicultural society, i wasn't used to the numerous 'yellows' around me.
"Mum, there's way too many yellow skinned Asians here. So not used to it. D:"
Racism not intended. Please.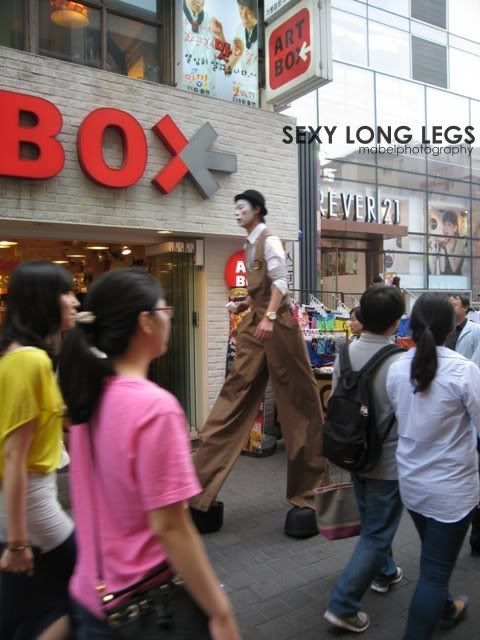 #3 Strolling long leg dude with painted face.
Despite the crowd of similar skin tone, there are still people who will catch your eye.
#4 Tall buildings.
Tall, pretty buildings! Skyscrapers always fascinates me! :D
#5 A monument in the middle of the streets accompanied by dancing fountains.
"Come, all ye people. Dance before me!"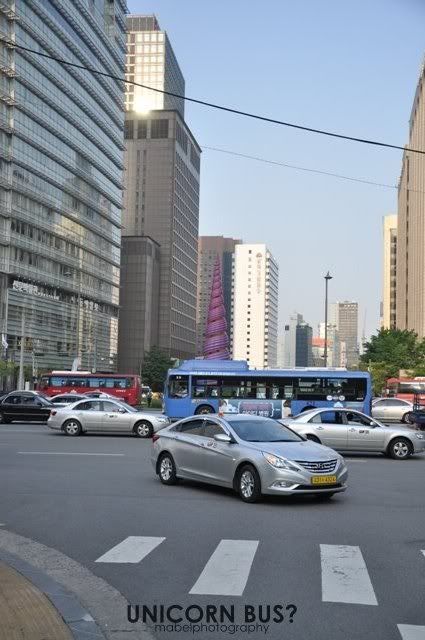 #6 Pink horn!
Nah don't be fooled. Just so happened the bus was parked in front of this cream cone round-a-bout, which caught my photographic eye at that moment.
Fascinating; a cone in the middle of a round-a-bout.
#7 Formation.
What awed me here was that i had no idea why these men were there.
We actually thought something big was gonna happen/arrive but after waiting for 15min, we were completely
confuzzled
because what happened was nothing. At all.
They just stood there. And wasted 15 minutes of our time watching them.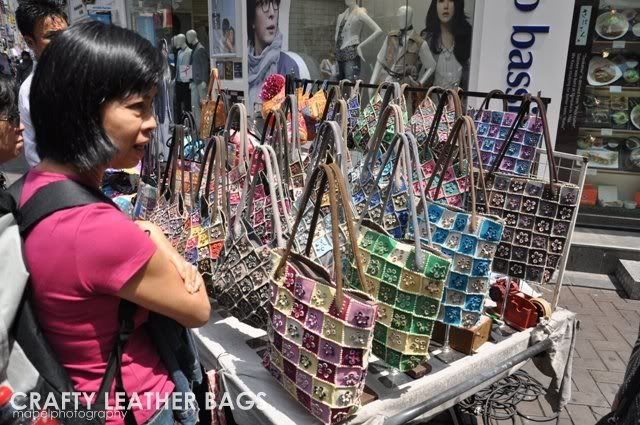 #8 Myeongdong street.
I have a feeling these leather bags were handcrafted.
They cost about RM300 each (if i'm not mistaken) and had a really strong, leather smell.
I like. The smell.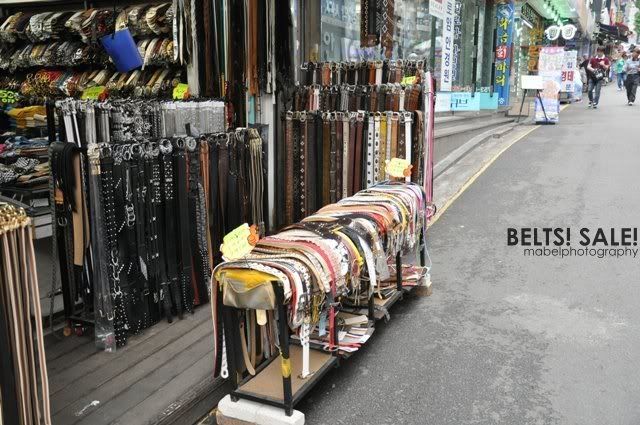 #9 Oh so cheap you can't even believe it.
Only RM5 each if you buy 3 (for the ones displayed at the out most).
#10 Korean sign boards.
Mum pointed out the beauty of the streets filled with foreign characters shop signs. Lol.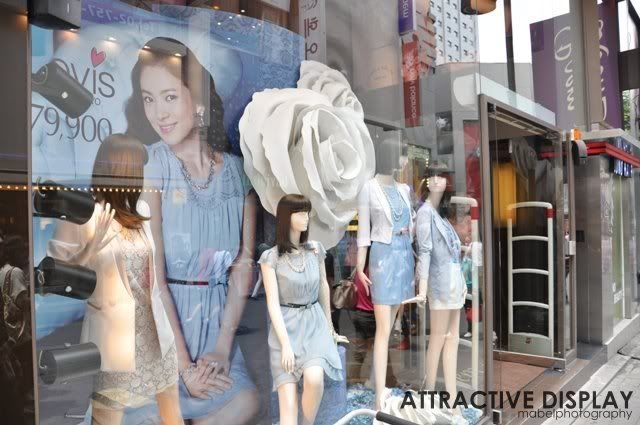 #11 Awesome.
This isn't something you see in Korea only, but anyhow, i was still fascinated.
It caught my attention for 5 seconds, at least.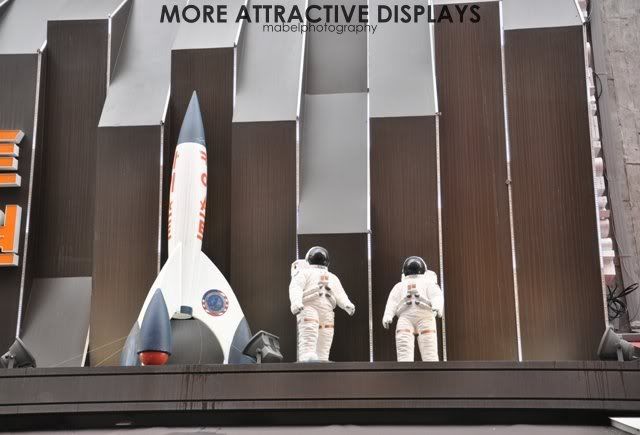 #12 More awesome displays.
You will not believe where these displays were placed - they were on top of a shop, beside the shop's name.
How cool is that to have a half-human-sized astronaut displayed ON TOP of your shop??
How much cooler is it to have TWO half-human-sized astronaut displayed on top of your shop?? And a rocket along with it too!
#13 Plenty of flowers.
When i say plenty, there really were plenty of flowers along the streets of Seoul.
So nice you feel like sleeping on them!
#14 Semangat!
This is definitely my first time encountering such a way to spread the gospel. Those words you'll definitely not miss if this dude cycles pass you.
There were also people preaching openly on the street with a loud speaker in korean.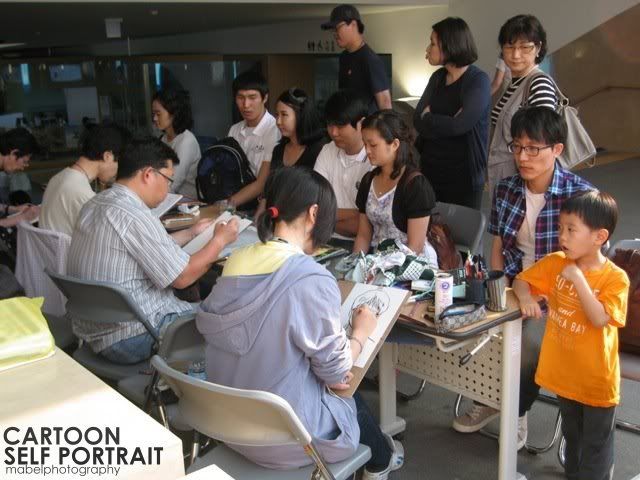 #15 Artists!
You pay them to draw cartoon faces of you.
I can do that too! Print a pic of yourself and just trace lah. Cheapest and easiest.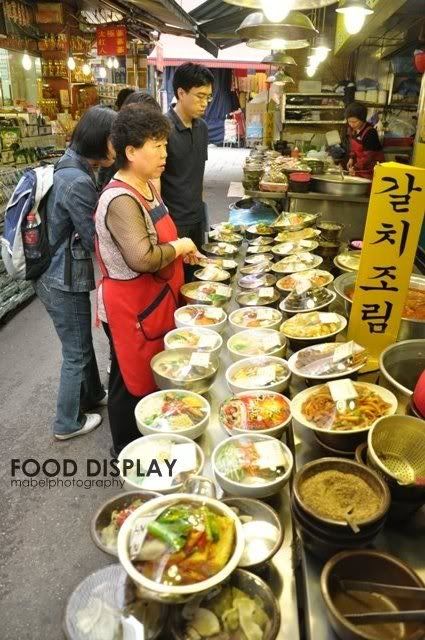 #16 Menu in display.
Great way of promoting their menu to tourist, especially, by having each dish displayed outside of the restaurant.
The displays aren't real food, of course. I think they're either made of wax or plastic.
But they definitely look real. Looks delicious too!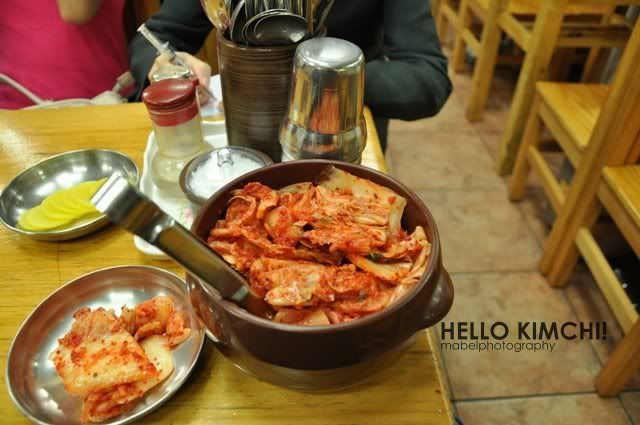 #17 A traditional fermented Korean dish, made of vegetables with varied seasonings.
It's Korea! How can anyone not try kimchi!
Lucky me, i liked this spicy, sour, cold dish. It may not be a favorite for many tourists though.
Just like in certain chinese hawker stalls that provide you free chillies, these kimchi are free too!
You can eat all you want and they won't charge you. Just like how you can eat all the free chillies and you still won't have to pay for 'em.
However, no man will be that stupid to eat all of that instead of trying a proper korean meal.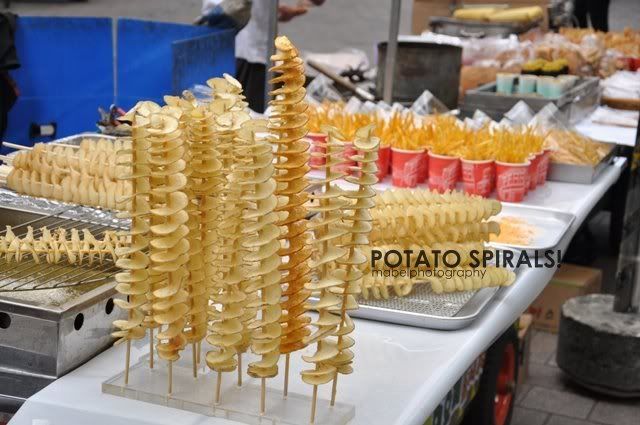 #18 Myeongdong street. They have cheese powder to go along with! Love max!!!
Fan of deep fried stuffs? This mouth-watering potato spiral snack is highly recommended!!!
I'll talk more on this in another post!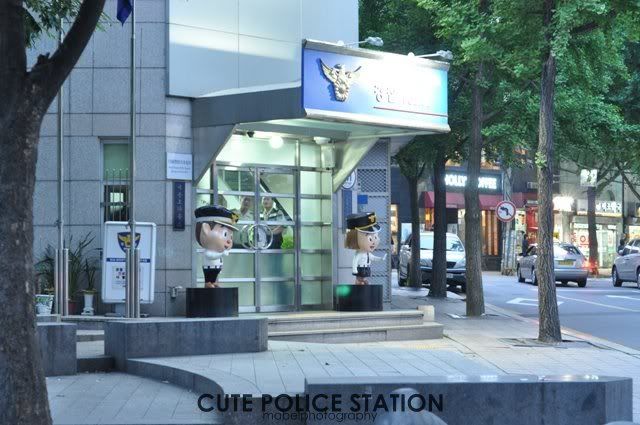 #19 Are you serious?
First impression : this cop station is
so
cute.
Hahaha. I just noticed in the picture there are two cops in the building that look like they were checking me out.
"Do you wanna play with us?" XD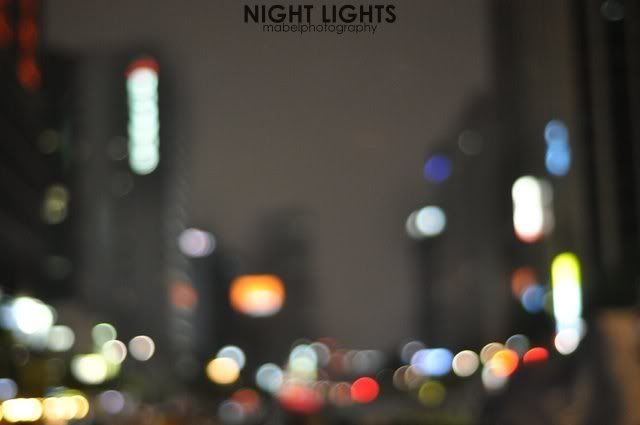 #20 Bokeh!
Thank God i brought my 50mm lens along. Had ample fun playing with the city's glorious lights in my shots.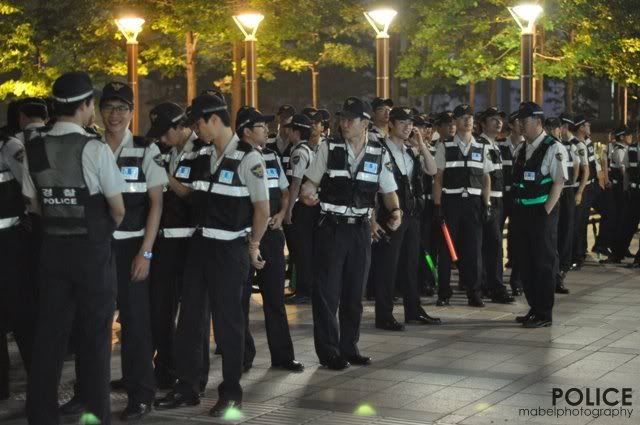 #21 Oh more cops.
Again, i had no idea why the streets were swarmed with policemen at such hour.
A party happening soon?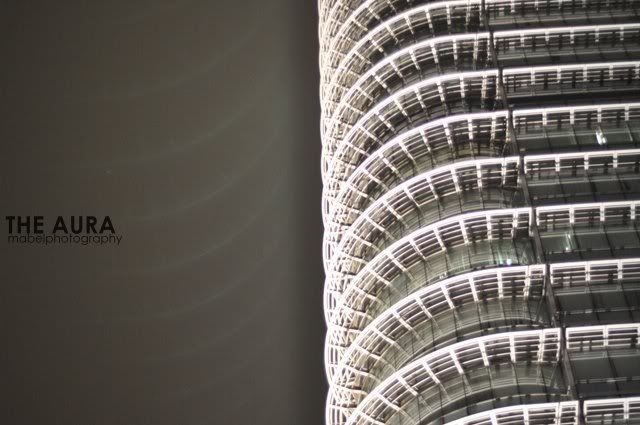 #22 I like!
Another skyscraper building! So nice right the lights!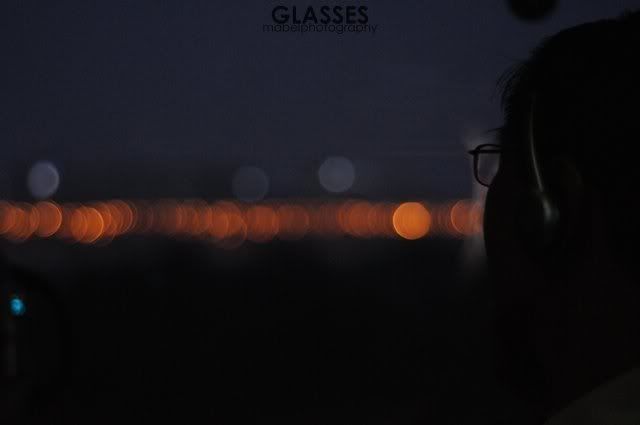 #23 On a tour bus going round the city of Seoul.
That's my uncle seated at my far right.

#24 Panoramic shot of a part Seoul.
Took this while i was in the tour bus.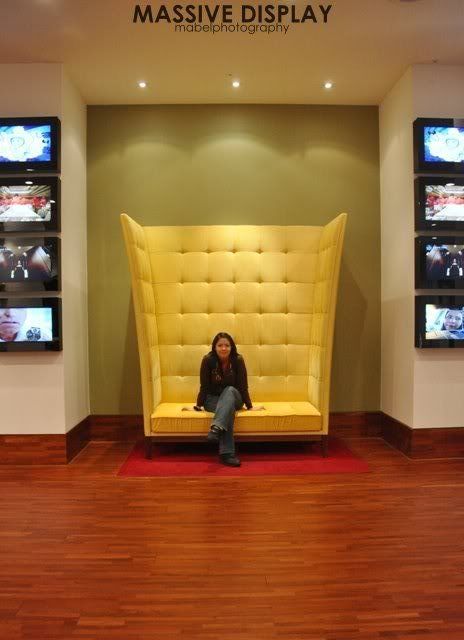 #25 In the hotel.
Seen any hotel that has such a big, welcoming chair??
I should have planked. LOL.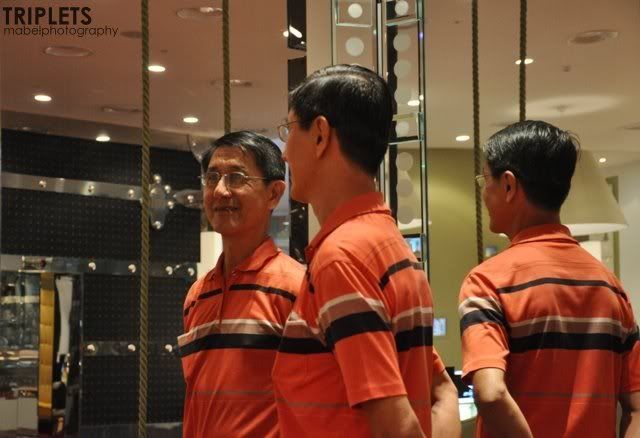 #26 Mirror mirror on the wall, let thy wisdom point me out.
Mirrors are fascinating. Period.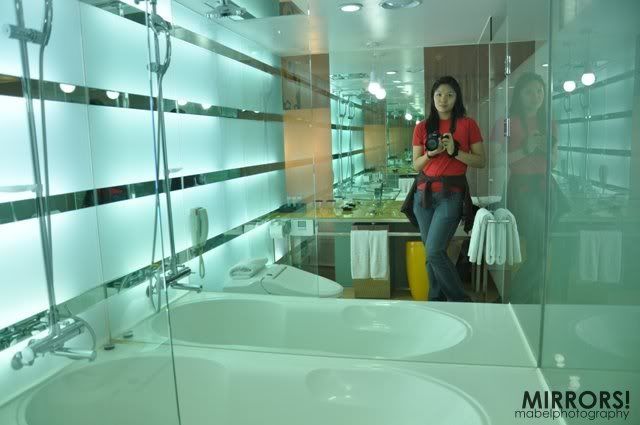 #27 More mirrors!
Talk about having a full body view of yourself doing the showers!
Good for those who likes to camwhore in the toilet.
#28 Mua room.
Nice right nice right?!
Could not resist taking a panoramic shot of the room.
And then i jumped on the bed with maximum jolliness (because at home mum will not allow all the jump jumps :S).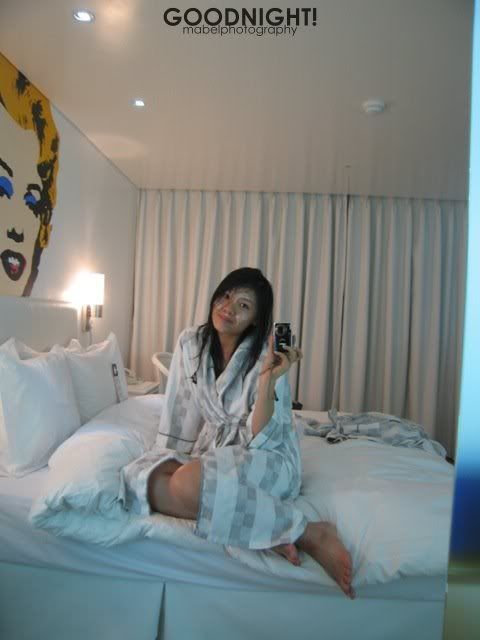 #29 They have bath robes too!
Moisturizers and beauty sleeps. Bliss.
Kay super tired now. Bye!
* * *
Update :
(
Adv :
)
Came across this link and thought it may be helpful. It talks about bankruptcy and its myths of which i thought it may be interesting.
Here's a snippet of what caught my attention ;
Top Five Myths Bankruptcy - #1

As consumer debt has skyrocketed to over $3 Trillion, many believe the only way out from under the mountain of bills is to declare bankruptcy. But is it right for you? Many myths persist to misinform the public.

"Probably the worst myth about bankruptcy is that you need to be flat broke before you should file," says Sacramento bankruptcy attorney Gerald B. Glazer. "It is not good to wait until creditors are knocking on your door," according to Glazer. Planning can prepare you for a bankruptcy that causes the least amount of financial disruption.
The link :
Sacramento bankruptcy attorney