... with romantic bokeh effects.
I ab-so-lute-ly LOOOOVE bokeh, especially those creative ones composed by lights.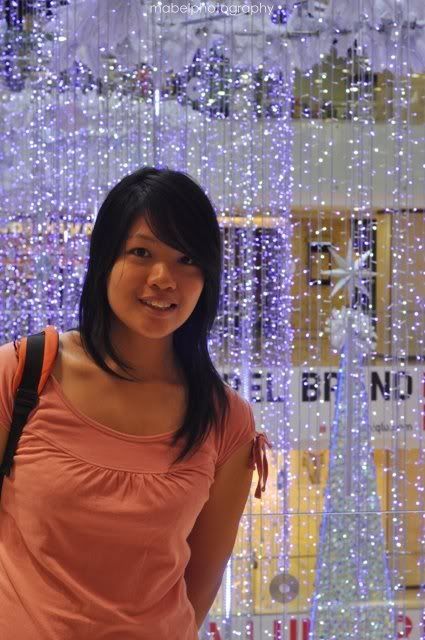 #1 No intended bokeh effect, just a normal picture with a slight blur at the back.
Here's what
wikipedia
has to say about the definition of bokeh:
"In photography, bokeh

(

Japanese pronunciation: boke

)

is the blur, or the aesthetic quality of the blur, in out-of-focus areas of an image, or 'the way the lens renders out-of-focus points of light.' Differences in lens aberrations and aperture shape cause some lens designs to blur the image in a way that is pleasing to the eye, while others produce blurring that is unpleasant or distracting—'good' and 'bad' bokeh, respectively."
I'm not so sure how do they define 'good/bad' bokeh but all i know about bokeh is it's preeeetinesss!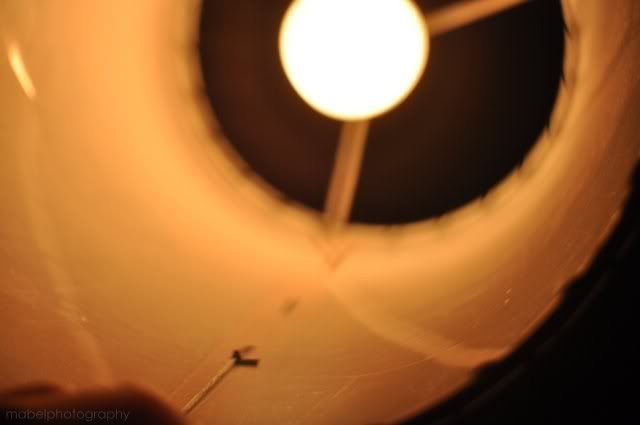 #2 Lights lights lights! Oh so romantic!
It wasn't until one day when i stumbled upon a picture (taken by this professional photographer
here
long long time ago), that the art of bokeh being brought to another level was known to me. Boy was i fascinated!!!
On the downside, i was saddened at the same time because back then i was still a compact/point-and-shoot user. Such camera gives you very very limited space to expand one's passion. So little control on those lenses!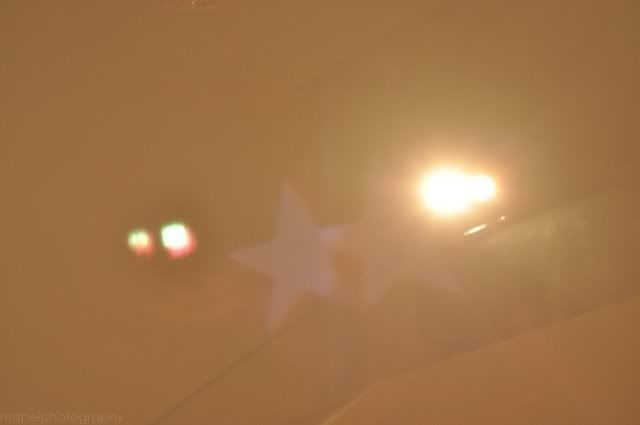 #3 Starry starry lights.
Anyway, i made an impromptu experiment to test out the different shapes with the bokeh effect. A little less than two hours before my assigned photo shoot (in church for a concert event), i managed to grab myself some materials to make the 'tool' for this effect. I'll share more on this 'secret' later.
Don't ask me how did i managed to get that picture above to look like that because it was actually a shot by coincidence
(the shot that sort of gave me hope not to give up trying and trying on this effect)
.
#4 Another shot by coincidence - the heart.
To my surprise, the experiment was a success!!! I assure you, those are authentic bokeh effects! No cheats from PS or anything! Seriously!!!
#5 More try outs with various depth of field.
From the many trial and errors, i realized that there is one very important thing to take note of. To attain a neat effect, one needs to position himself at a fair distance from the source of light. In fact, I'd say that the further away you are from the light (with an adjusted aperture of say around f/1.8 - the bigger the better) the clearer the effect (unlike #5). Otherwise it would turn out to be quite unimpressive.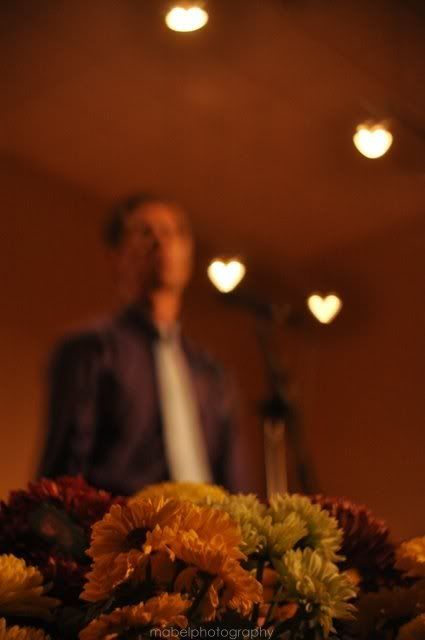 #6 Bokeh ; the blurred effect and the light's effect.
I attempted on it for so many freakin' times that i almost gave up! It was so hard to understand at first. Too many failed shots. So discouraging that it was enough to make me not want to try no more.
Thank God passion did its best to block off any means of giving up (like always). And that's how i managed to get these pictures up.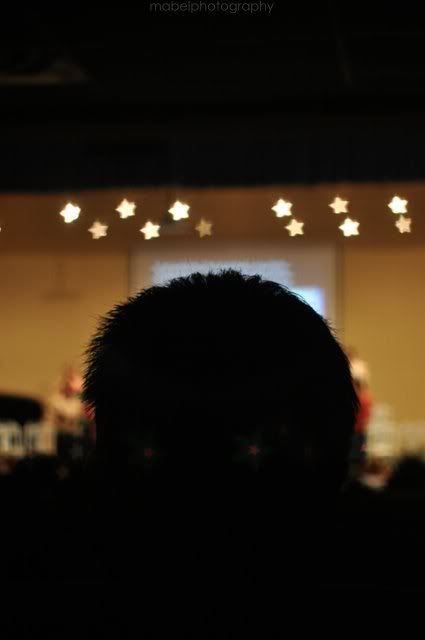 #7 Positioning myself further away from the stage lights and utilizing my surroundings for extra effects such as the silhouette.
Pretty huh?
I tell you, once you've gotten a good grasp on this art, you'll start to think of all forms of pictures such as the above. Didn't i tell you bokeh was fun??
#8 Standing about 5 meters away from the colourful Christmas lights, and zooming in (by a lot) with the adjusted aperture.
Every time you try on something new, the first shot is not often very presentable and may turn out ridiculously ungraceful. However, the first try is necessary to attain more quality control over your following shots on the same subject. Hey, we learn from mistakes don't we?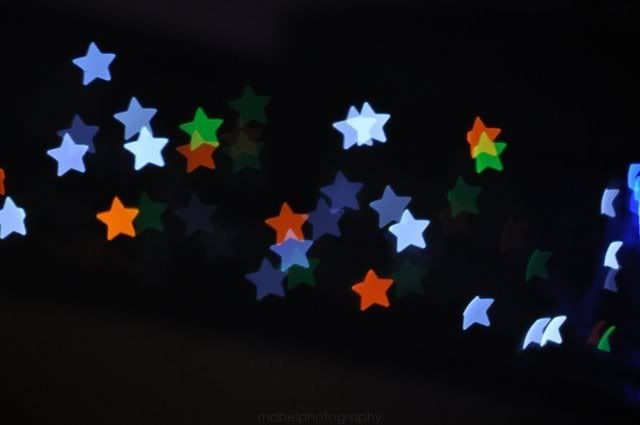 #9 Test one - stars.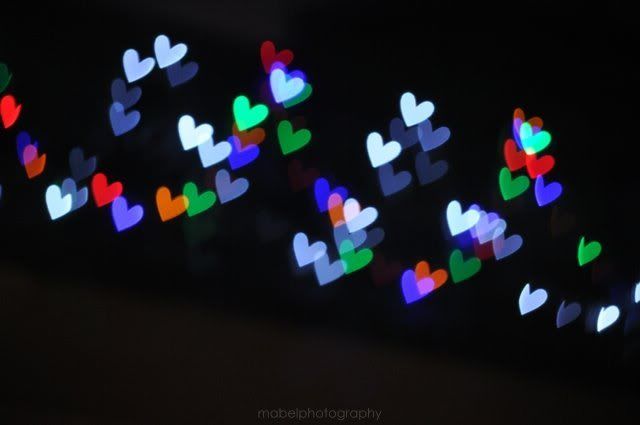 #10 Test two - hearts.
One day, when i find time, imma gonna bring bokeh to a whole new level and if possible, into the world of abstract art!
When i find time i can conquer the world with pinky and the brain.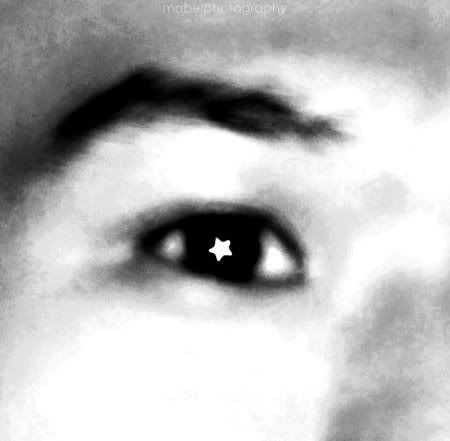 #11 Seeing stars? It was a mistake. I should have used the heart shape for this shot instead so the caption will go like 'seeing love in the eyes of the man'. Hehe.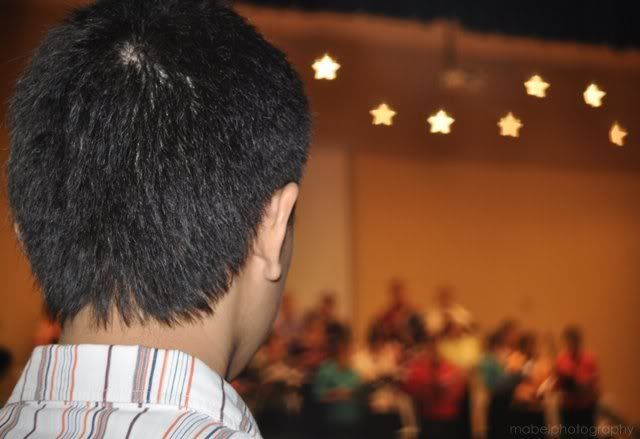 #12 Bokeh and flash.
Surprisingly, bokeh still works well even when you engage the flash (for extra light). The flash helps to illuminate my front subject, preventing darkness from drowning it or camouflaging it with the background.
Like i mentioned in the second half of
The Batman Story
, my trip to KL back in Jan was occupied by romantic moments between my camera and ze New Year lights. Now i shall reveal the pictures that i've tried out in Pavilion with some of their New Year's decorations.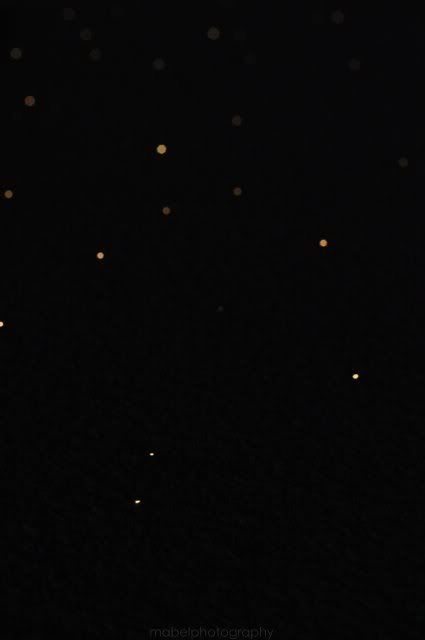 #13 Attempt 1. Fail because my f-stop adjustment was too small (f/9) That's why the amount of light that went through the lens was so very little. Tiny dots weren't the effect that i wanted.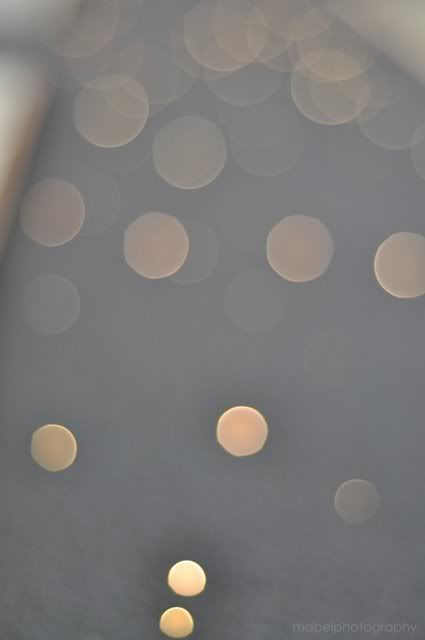 #14 Attempt 2 - success. F-stop adjusted to f/1.8 - Exposure 1/160 - ISO 400.
#15 Attempt 3 - Inserted some creative effect. No PS usage here but solely on the power of photography. Exposure time adjusted down to 1/60
#16 Attempt 4 - Contentment. Exposure back to 1/160 which i think is ideal. So far, this is my fav bokeh picture! Thanks to Julian for literally lending his hand for this.
I was actually playing around with the Manual Mode. Thanks to Cass, i found loads of fun exploring my full commands on the camera. But if you're more comfortable with the Aperture, that's fine.
Here are more pictures i didn't include in this post;
The Great Food Madness
(from Chilis).
#17 Shot one.
#18 Shot two.
Shot one and two are actually released by Ben, because he was curious how all these things worked out. Lucky him, i saved him from all the trial and errors (since i was the guinea pig who tried out everything). Nice abstract feel huh? The atmosphere in Chilis were of the right lighting, thus creating such a dreamy effect to the bokeh. Heart it max!
Now, attending to the question of how did i make the normally round shaped bokeh effect into other shapes such as the heart and the star... I think i'll have to get back to you some other time on that. I was actually planning to make a tutorial vid or just simply a tutorial in pictures but unfortunately, 2011 wasn't as smooth sailing as the year before and i haven't managed to get a good deal yet out of time. So yeah....
So now you have two options; either do your own research (like me), or wait till i find time to spoon feed you lazy bums. =_=
Alright i'm just sayin'. Check out how to custom bokeh
here
. Very very very informative and useful! Highly recommended.
P.s. : Are you a bokeh lover? Our cameras should go on a date!!! Call me. :D
P.p.s : Exclamation for bokeh ftw!!!!!!!!!!!!
* * *

More pictures from the photography assignment i took up last year from the Christmas concert. Long time ago like dinosaur i know -_- Dei, very little allowance in time lah. Don't blame me please.
Note : I'll just include captions below the pictures. Very lazy to write lengthy comments on each picture already. *pants*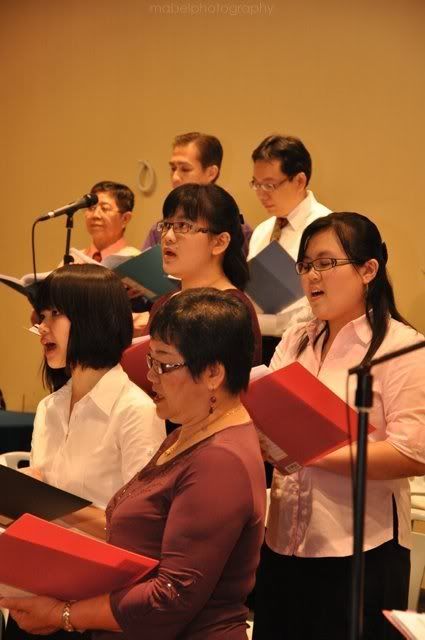 #19 First time workin' on stage. I was a little shy at first, and at the same time finding it difficult to get nice frames of the choir.
#20 Normal bokeh; blurred background.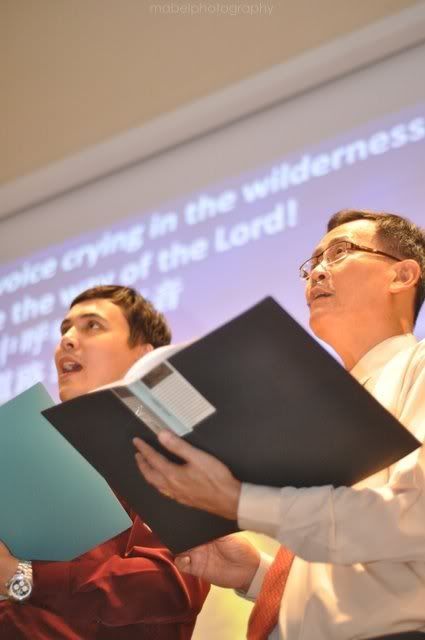 #21 Playing around with angles.
#22 Look look look! Bokeh! :D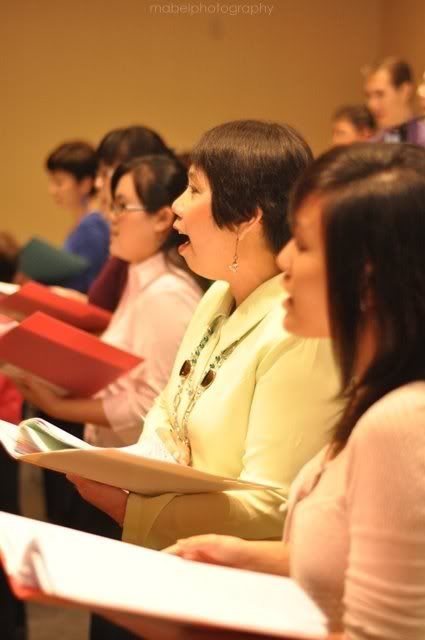 #23 Playing with aperture/depth of field/focus - whatever you call it.
#24 To show or not to show, says the teeth.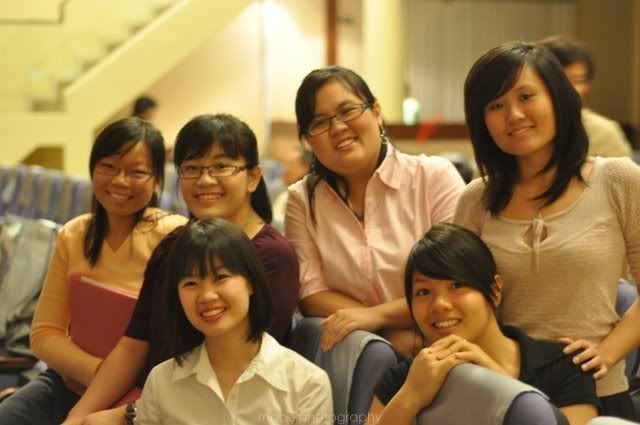 #25 Ladies, show 'em all your pretty teeth!
#26 Shot of the moment. Laugh like you mean it.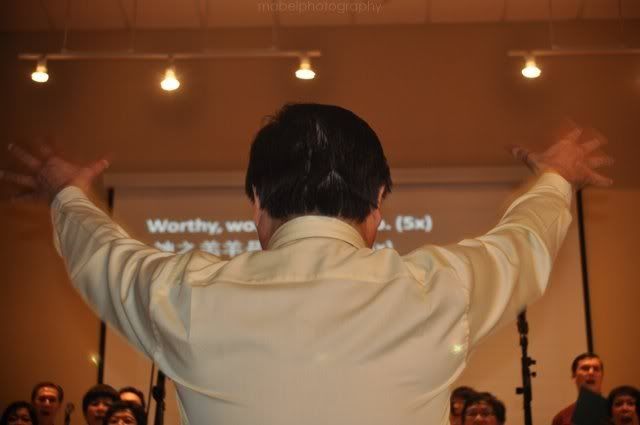 #27 The end.
That's all. Bye.
Foot note : All pictures in this post are taken with the Nikon 50mm lense.