The Tiara Beach Resort; the place i stayed in during this year's annual church camp in Port Dickson - that happened to not have a real beach. The only beach(s) they had were the artificial one and the one in it's name (Tiara BEACH Resort).

#1 Panoramic... my very first!
That's the pool surrounded by sand which i assume is the reason why they had the 'beach' in the resort name? *shrugs*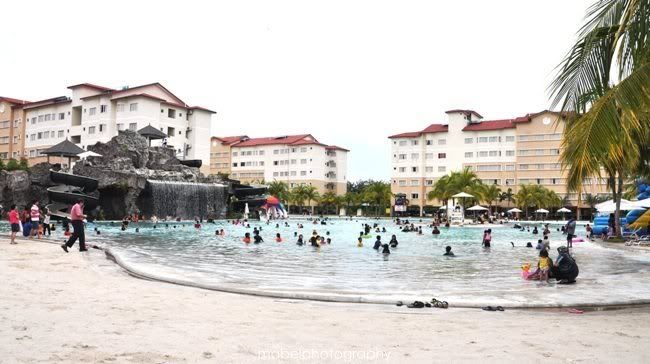 #2 The so-called beach? Dang congested.
The beach, the real one, was located far far away - unreachable by foot from the hotel. I think it's about six kilometers away. And being one who traveled to PD by bus, my vintage car back in Ipoh could do me no help. Boy was i already upset on the very first day itself.
#3 Syuen2, KahYan, Elise. Taken before the baptism began.
Plus, the pool is
almost
as dirty as *insert type of water with cleanliness grade of near zero*. Taking underwater shots is a near impossible, unlike the ones i took previously here :
Were You A Spongebob?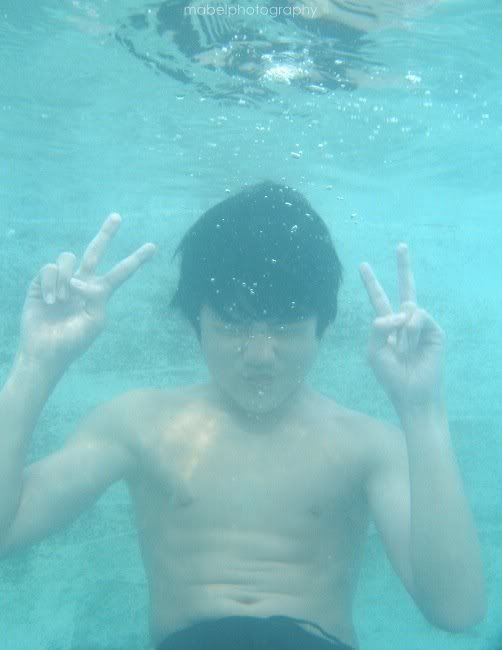 #4 JohnLai doing da pose.
Lucky me there was actually something going on in the pool, which wasn't happening under the water. No diving needed. No goggles used. I just needed speed to point and shoot (didn't use the dSLR of course - read
here
to see what i used for underwater shots).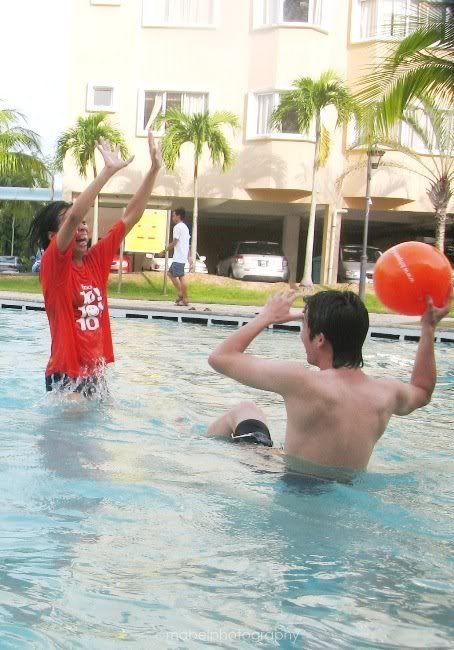 #5 Cass, fully out in the game.
Turns out it wasn't too bad after all.. At least there's something to cheer me up from my 'thisresorthasnobeach' thought that saddened me. Taking pictures of them people playing in the pool can be a sport, i tell you! Quite exhausting also.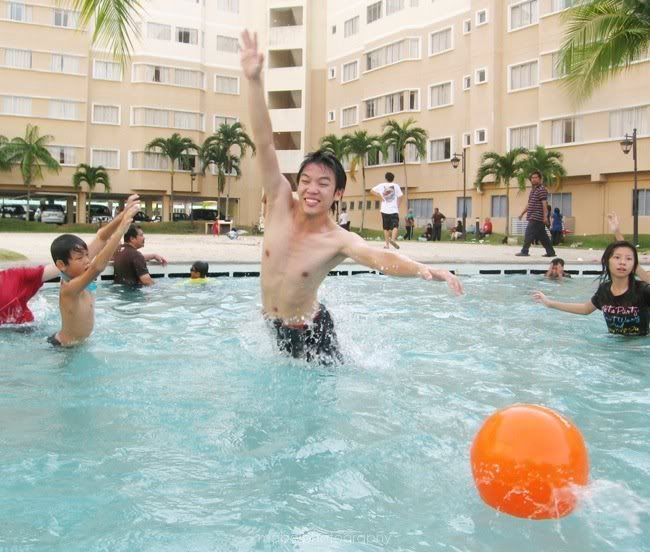 #6 Then Ben also went all out! Wowowowow!
I've just highlighted a couple of pictures from the game, and the other will be rested in Facebook real soon.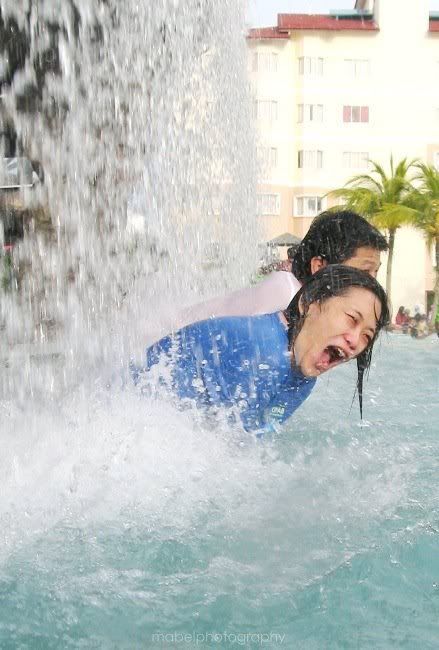 #7 IvyLiew, doing the 'back massage'. Hoho!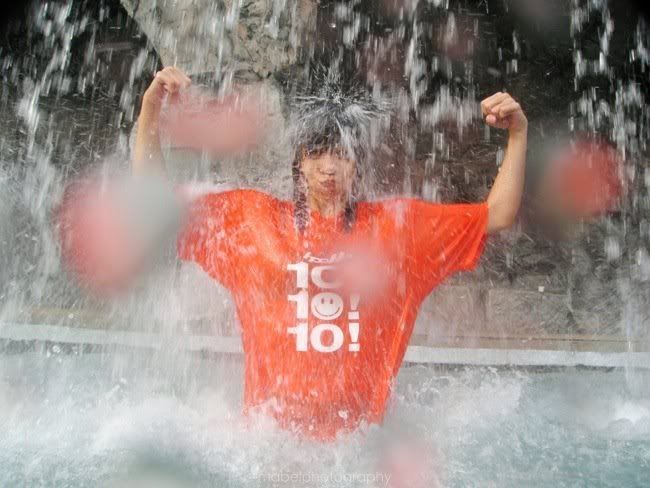 #8 Cass, shoulder massage. XD
It's quite comfortable at first, standing beneath the pressure from the falling waters. But i can't stand for long. However, it does feel a hundred times better on the buttocks. And i kid not.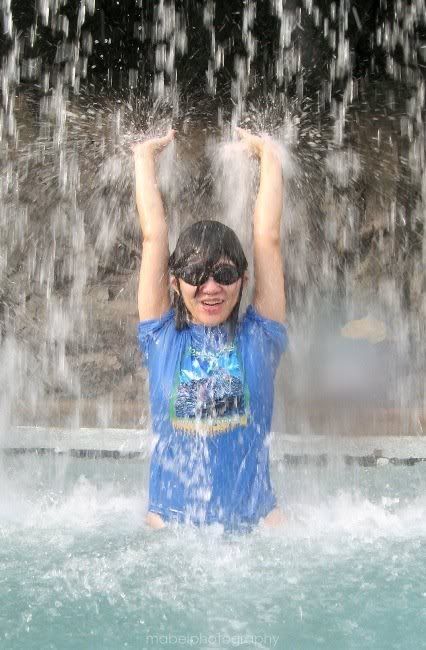 #9 She has got super powers!
Kay lah. Short post. The next one with be on..
THE BEACH!
Yeeeeehaaaa!!