You don't have to agree with me, but you are most welcomed to do so.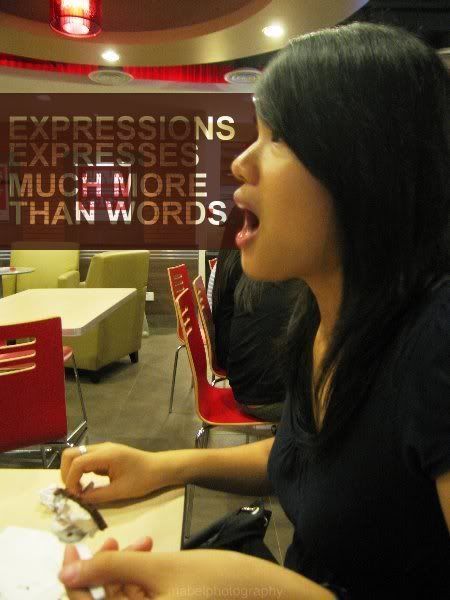 #1 Expressions Expresses Much More Than Words - It's all written in the face.
#2 Best Friends Somehow Express* One Another - they sometimes unknowingly speak your thoughts out loud.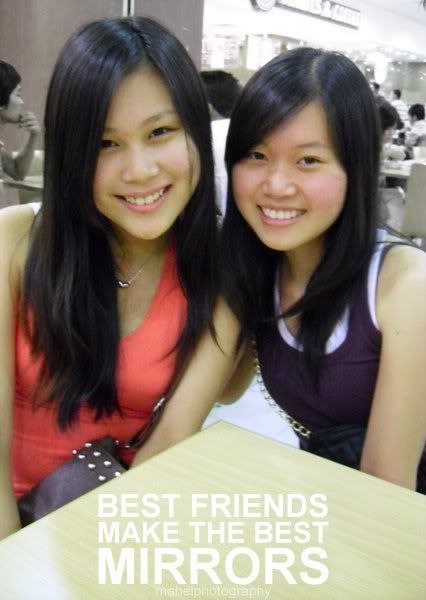 #3 Best Friends Make The Best Mirrors - and they are the most frank people ever; telling you things straight to the face, with love.
Ju Ean's back home from the land of the lion!
Her busy schedule finally released her some time with me, who misses her like anything. We hung out in JJ yesterday and unfortunately time flew by like a jet plane (when you really just want the clock to take a break for a moment)!
There was much to catch up - ah... miss the girl talks and all, especially with her!
We had ourselves parked at Secret Recipe and started multitasking; talking and eating and trying to recall what we wanted to say to each other and recollecting dispersed thoughts. Before we knew it, two hours passed already! Gotta run to catch our movie at 5pm - Tron Legacy, and this time we
remembered*
to pay our bill (chuckles*at our inside story :P).
Just when it came to mind about the need of taking a picture together, we bumped into a couple of besties (
Sueli
&
Eva
) who were also catching up with one another.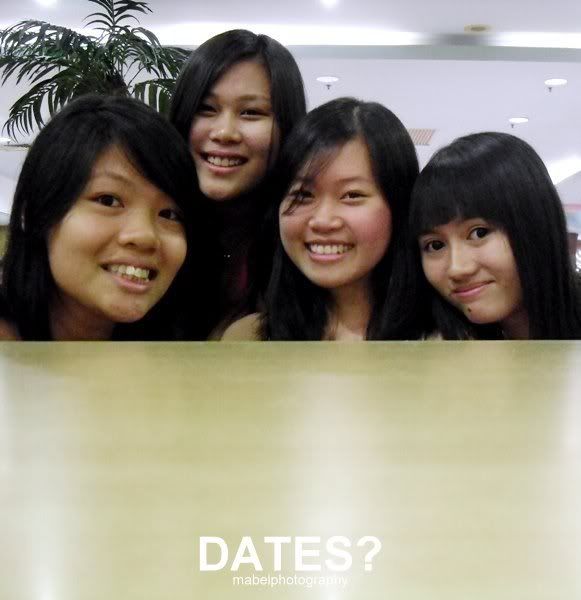 #4 Saw them in the food court.
What a coincidence. I was just thinking about these two lovelies before i entered JJ two hours earlier, until i saw Juean and the thought just scattered, replaced by my overwhelmed joy. It was quite fascinating to watch
Sueli
(who happened to be studying in SG also) and Juean interact. The things they converse about eludes me a little. And i think
Eva
feels the same as well.
Only five more minutes before the movie began, and we left to the cineplex.
I tell you, Tron Legacy is another one of Disney's movie which is definitely worth the watch! We were fascinated by the awesome design and effects of the Grid! And the gadgets! And lights! And everything!!! Juean proved the following hypothesis; that it was worth holding on to the bladder for the sake of not missing any scene from the movie...
Ah... yesterday was indeed a good day - which ended with indian food for dinner at Anderson's with Julian and
the gang
.
Feels like it has been centuries since me and Juean got to actually spend leisure time chatting and sharing popcorn in a cineplex. I'm really looking forward to your next return, Ju! <3