Now anybody can live like a spongebob! And waddya know.. it's halloween. So go get yourself soaked in yellow and come have a pool party with me! Booyah!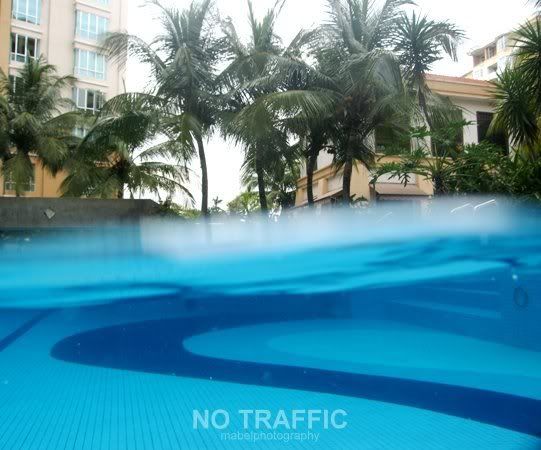 Remember the list i made about the major stuffs that i so very want to try out [
here
]
? I've gotten one done and it was thanks to
DiCaPac
that made it possible!! Not that the company did a noble deed of sponsoring me the waterproof camera casing, but for having it in an affordable price is what I'm thankful for.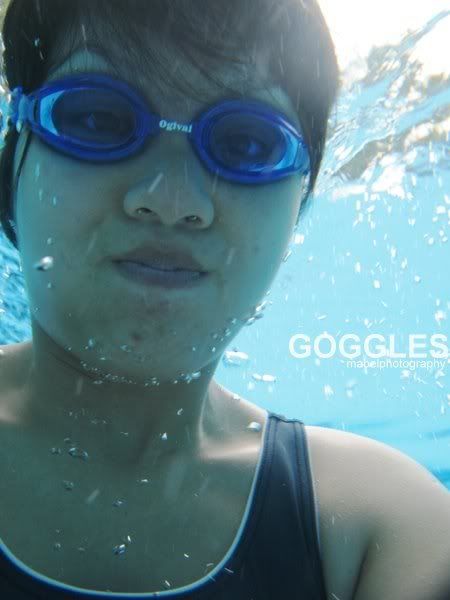 Parties like these don't necessarily need a huge crowd of people. For first timers, it's always best to tag two friends, just two at most, preferably ones that do not mind going under water for a gazillion times. Minimal number of people minimizes any possibilities of unwanted conflicts.
Head to a pool on a day when there is less people (tip : go on week days) or go during the time when most people are stuck in the office. That are the most crucial moments to avoid pool traffics. Best to go before the sun sets so that you'll get enough lighting and average exposure for your spongebob pictures. Don't be so smart and go at night...
Besides owning a waterproof casing and the shutterbug (I used my canon compact camera), one's common sense would point out the need for a pair of goggles as well. Go skinny dipping as you like, but never
EVER
forget your goggles.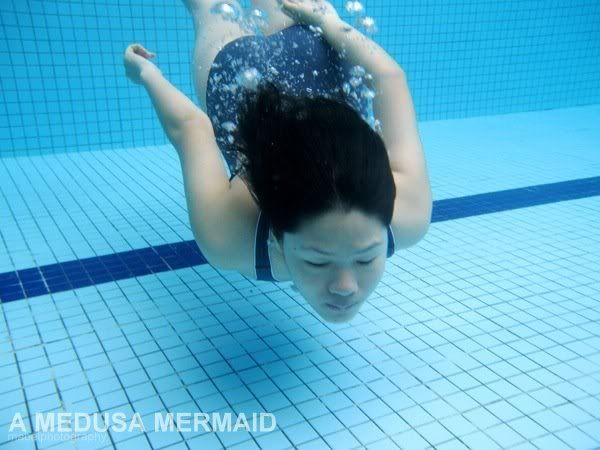 Perhaps equip yourself with some basic clash course in swimming? If you can master holding your breath underwater for as long as
spongebob
twenty seconds, you should be fit enough to release the shutter in the aqua world. Take note that the rule of
refraction
do come in the way. So by going through some trial and error, you should be able to find the right distance to point and shoot.
Healthy hair floats in water. It's a fact that i've got healthy hair.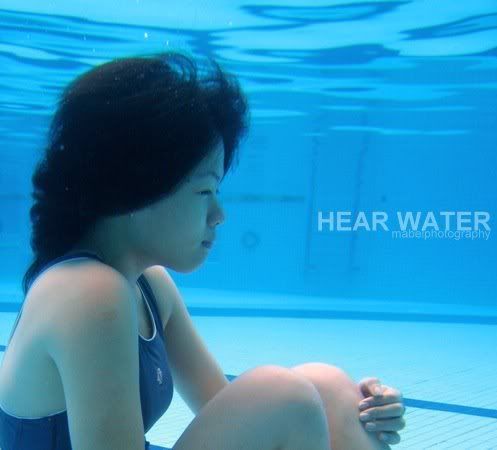 I actually brought along one of my skirt that i thought would give an amazing effect underwater, though i'm not really sure whether it was allowed or not. Anyhow the most important point is, do not get yourself caught red handed. Damn paiseh that time!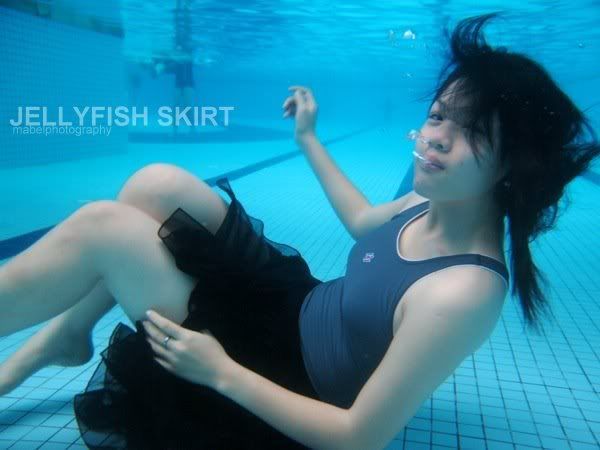 Besides, it's not like my skirt will do any harm to the people in the pool right. That black skirt will not get any child entangled to it. Definitely wouldn't suffocate anyone including myself. It's nothing like the tentacles of Ursula the octopus seawitch alright. And my hair is definitely harmless as well!!
But well, i wouldn't stop you if you decide to dress up as Ursula for Halloween. Spongebob wouldn't mind. You'll make some good octo-patties.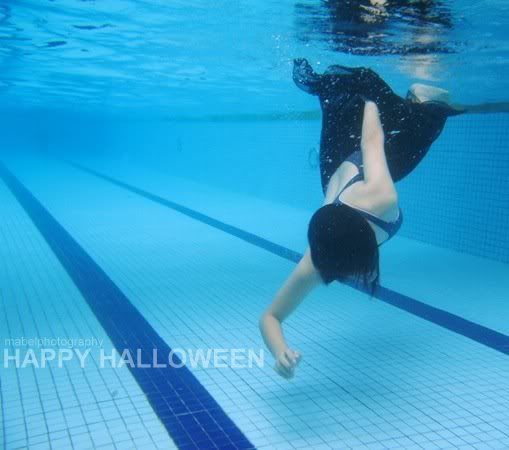 And i was serious about the pool party. Who's in???
* * *

Ah... it's good to be back in the blogosphere once more. Now that my
finals are done
, all i look forward to is a nice, long and relaxing holiday. Ah i want bliss.
The sooner i complete and finalize the LTC tshirt design, the church concert flyer, the sunday school mini magazine cover etc etc etc... the sooner i can have my honeymoon with my jealous camera.
Hoping off. Toodles.