And yes, they're my eyes!!!
Woots
! I finally got to change my header, thanks to today's day off in both of my jobs. I don't think job this duel job will last long for me
lah
so yeah, will be quitting on of it soon.
What do you think of this design, people?? Thank goodness i finished this even before my Valentine header. Yes, which means it was done way back in January. I only needed to do some touching up on it, not forgetting the navigation tabs (which seem to be giving me some problems now - for not showing up at all) and also my sidebar picture! Nice?
Sing like the Vitagen. Lol.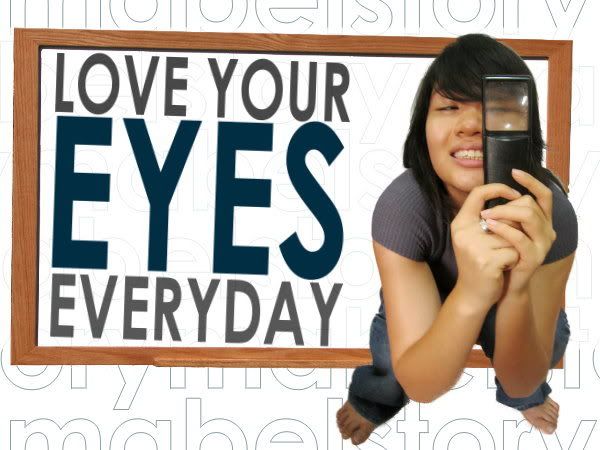 Heck i did so much for this mini-
mabel
theme. It was
nutsifying
to crop all
80++ pictures!
If you've never cropped pictures before, then imagine me giving you a stack of my pictures in hard copy for you to cut. Try cutting all the figure out with a scissors. The next thing you'll know, you probably couldn't even clip your nails anymore. Yes, it's that much work.
If i had the choice,
I'd
rather do the cutting than the cropping. It takes more time to "
trim
" the edges in the comp.
I was SO tempted to just put this as the header. Zzz.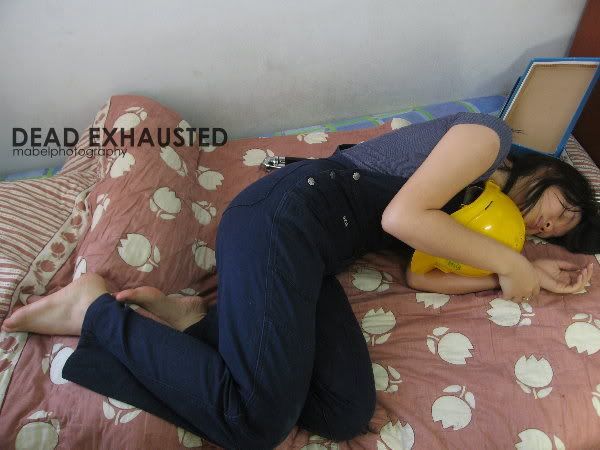 Like most of my other photo shoots, it was very tiring. Except for the sidebar picture that Julian helped me with. Imagine running back and forth from the tripod to the shooting scene, checking to see whether the shot was alright and then rushing in the setting of the time before the shutter releases. I tell you, doing it all in my cave is like being cooped up in a closet. Seriously.
Not forgetting the one thing you HAVE to do after all the tiredness.
Yeah, talk about taking a break man.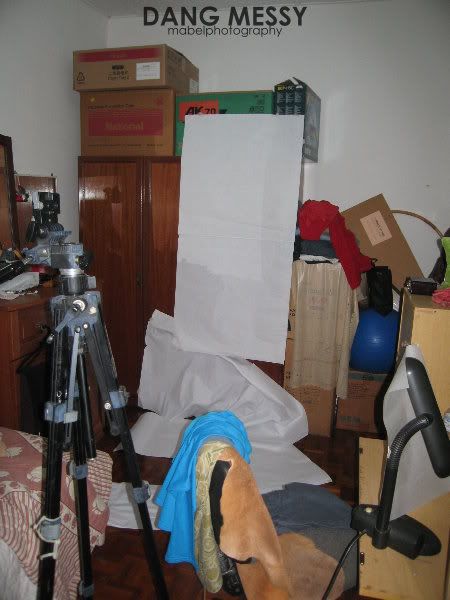 Extra tiredness. Pooh!
P.s. : Make sure your mother doesn't see the messiness. Look your doors, mate!