Hello hello! Haven't been updating for awhile cause i haven't got used to my new daily timetable ever since i started working part time. Dunno how
I'd
manage next month since i will be having a second job coming. *gulps*
Come to think of it, my third job (as a freelance graphic designer) is also coming.
Aik
!! Don't think don't think...!
Anyway, today is Cassandra
Chong's
birthday and on this special day of hers, i shall dedicate this post to her. But then right,
I'm
not featuring her
lah
.
PuiYi

& Eunice.
What
I'm
featuring is my date that i had a crush on about two years ago.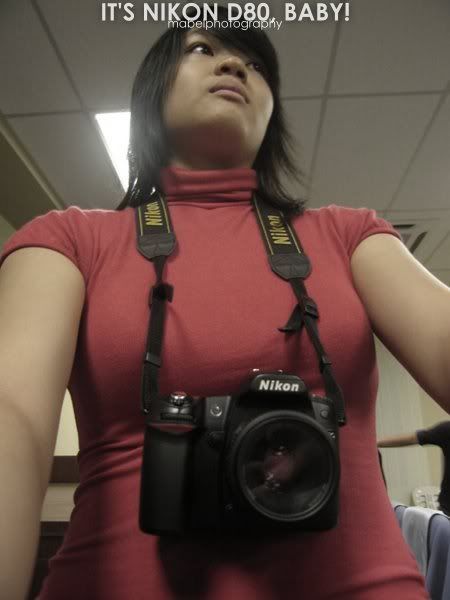 And 'he' belongs to Cassandra.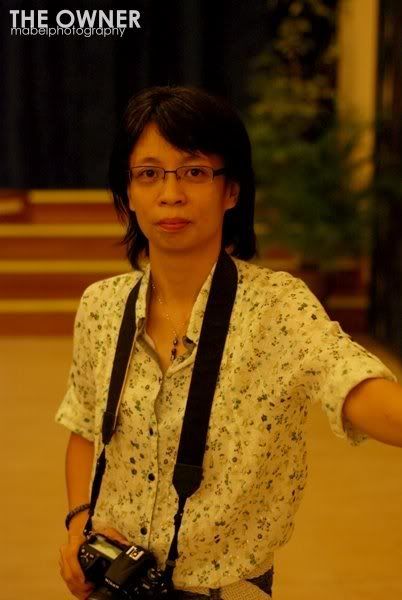 She calls 'him' her baby so does that make me her.......... ???
Never mind
. I'm not married yet.
I got to go dating with this handsome because 'his' mother has got a date with another 'guy'.
Haha
. She had to fiddle with the video camera so offered me the golden opportunity of using her
gei
D80. I was assigned to just take pictures with it
lah
for the Christmas event and she didn't need it that night since she had the D300 with her. (Don't know what
I'm
talking about? Just bear with me.)
There's really a big big difference between the
pns
and a d
SLR
. I mean, look at the quality between 'em! There is almost no similarity at all especially the indoor shots!
Julian playing with it.

Waseh

... can zoom so dang much man.

(

This picture is shot with a

pns

)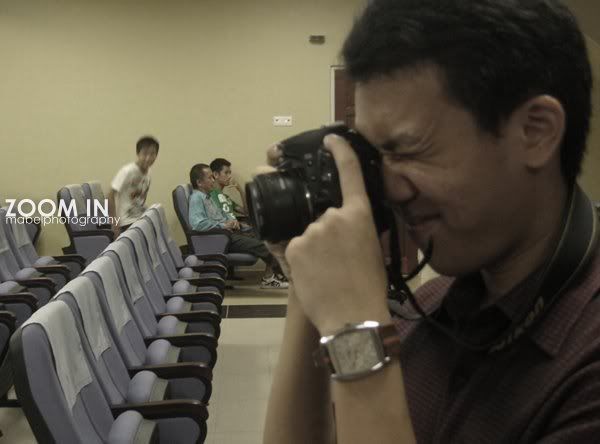 If
I'm
not mistaken the 50mm lens is attached to it. So far range objects is a no-no. Have to make use of your feet to get close.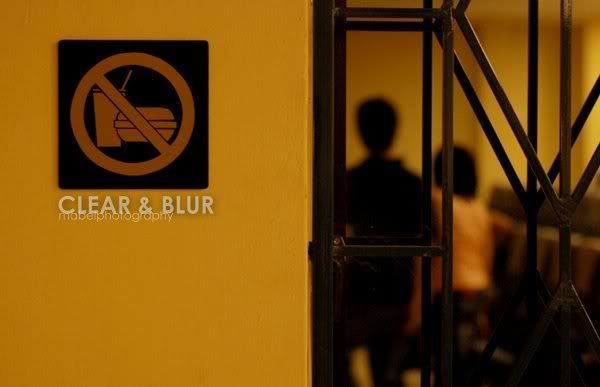 Super nice to be able to play with the different modes; the aperture,
ISO
, white balance, etc.
I was lazy to run all the way down to take pictures of the stage so i just looked around and took simple shots. Even simple silhouettes turn out nice... at least nice to me.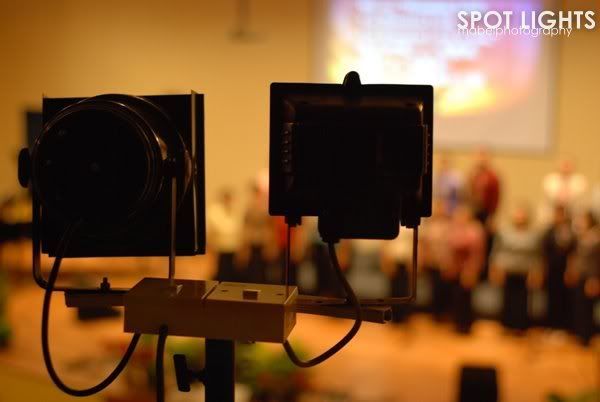 And then i got bored, and i killed all laziness to get my feet
movin
'. Went to the back stage to do some snap snap.
Sometimes i found it difficult to control the
clarity
; in other words, its focus on the object. So i guess i need more practice
lah

.Even reflections turn out so clear man. Make my

pns

shots so

paiseh

....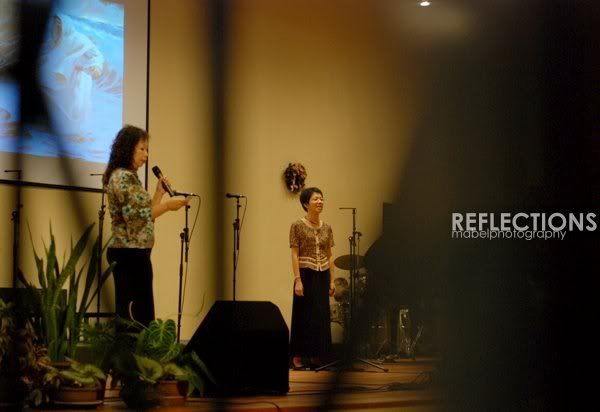 And sometimes, with much determination you just can't block its focus. It knows its target.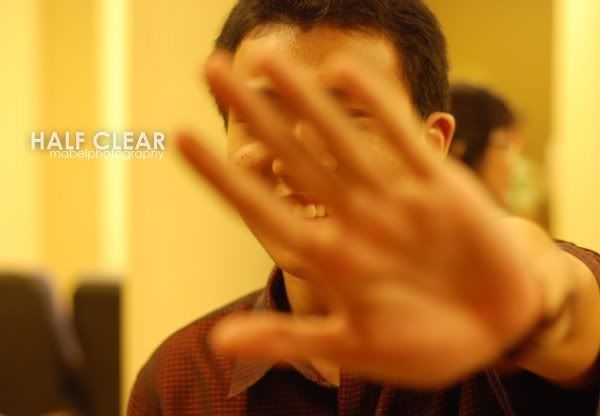 And usually when you use a
pns
camera to shoot screens of phones or of video cameras, they'll turn out very blurry and highly contrasted unless you know how to control the modes. The picture will usually turn out highly contrasted on the screen which is supposed to be the focus of the picture. But a
dSLR
just did it so neatly. Look!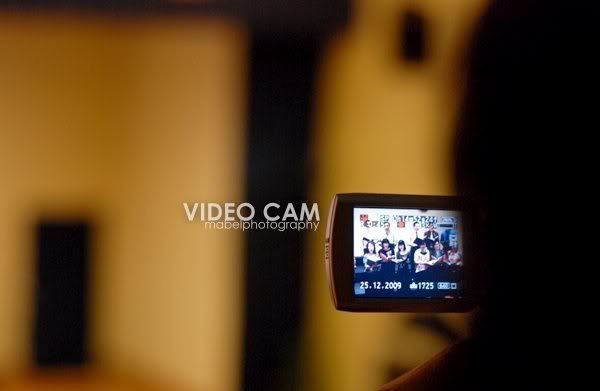 I'm sure my
pns
is beginning to feel jealous.
Haha
. I just don't understand one thing, why do they capture what i do not want in a picture?? (Don't worry, nothing very scary in the next picture).
See that extra light bouncing in front of the spot light? It was unintended.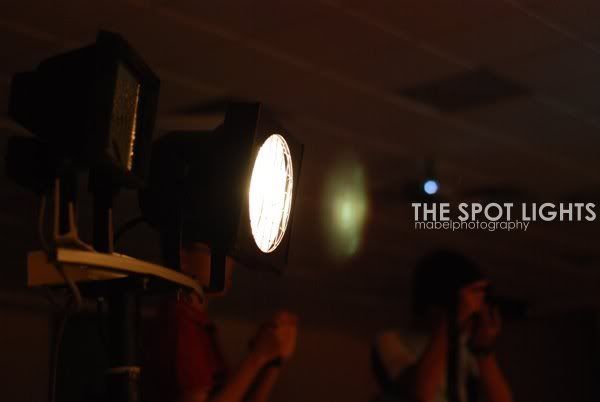 Anyhow, i still believe i am able to keep up the spirit of being a jolly photographer even though
I'm
just a
pns
camera user.
SzeWei

& Me. We are both happy happy photographers.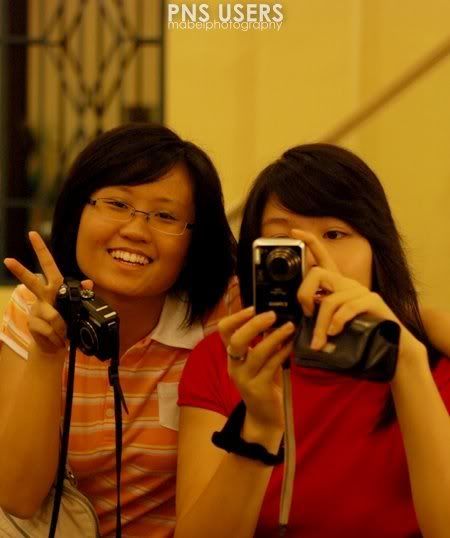 The only road to perfection in a picture, be it with a
pns
camera or a
dSLR
, is to keep practicing.
First shot not perfect?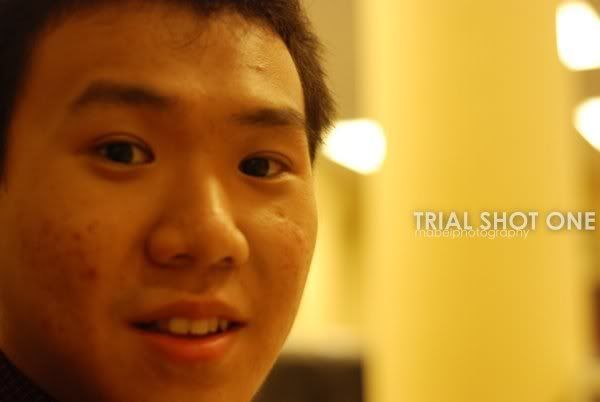 Keep trying at different places with different lighting and stuff.
Trying the second time at a different location.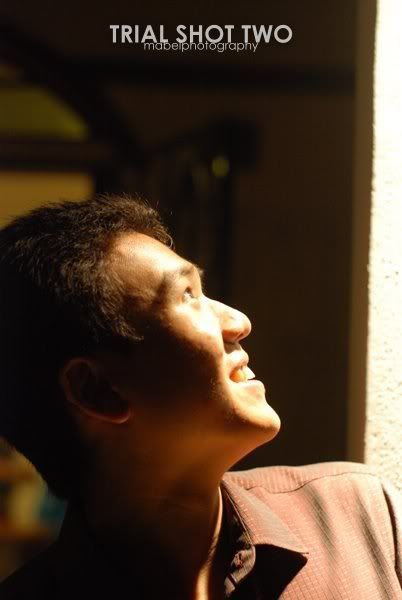 You
will
see improvement!
And then came the final shot.
By the way, the picture was taken by Cassandra with her D80.
The team of jolly photographers.
But then right, despite the weight and the price... to have a
dSLR
can really make you jollier.
HAHA
.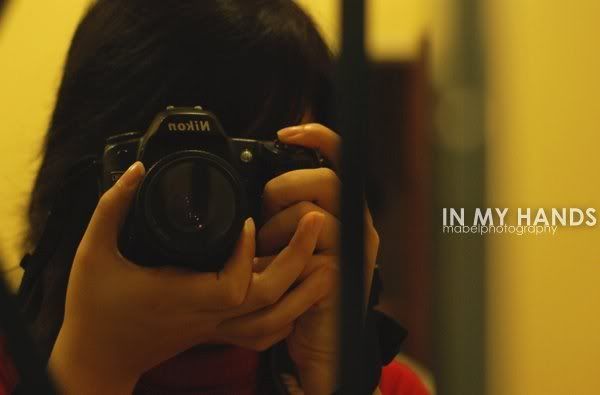 And i have experienced it
FIRST HAND ! ! !
Taken from

Thomas's

dSLR

.
* * *
I'm currently sick for the third day now but am still very much alive. Do hope i can get well soon so my mood will come back.
A spider was on my monitor screen and it seemed to be so fond of the cursor.
Haha
.
Lastly, HAPPY BIRTHDAY, Cassandra
Chong
Yoke Lin!
* * *
Yesh! I got to watch Bedtime Stories again! And Yesh! One design rpoject done. One more to go before i go on with my blog header. Bear with this Christmas header's long lifespan ya. HEHE.