Seriously didn't expect the holidays to be keeping me away from the net for awhile. Good thing i can still find some gap in between my almost-packed schedule to blog about something.
I bet you guys out there are having a great time r
oaming
round the world or something. Be it by plane, by the wheels or just surfing across the globe, i unfortunately only got to go to
Ipoh
. Wait a minute,
I'm
staying in
Ipoh
which means.... Bah, no special trip for me. Except for yesterday's crazy sales in
Jusco
for members' day, there was some undefined specialness for me. Not gonna go further on that cause... no pictures
mah
.
Behold, the element of lying.
Even though
I'm
stuck here, it's amazing that i personally got to meet so many people from other countries! I'll tell you how i did it, or rather, what happened.
Oh yeah, i can multitask.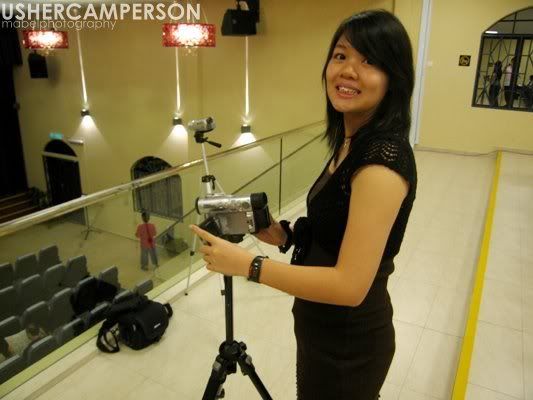 There was an annual combined camp held in my church a couple of weeks ago and unlike every other year when the Singapore Christian Fellowship,
Kuala
Lumpur
Christian Chapel and
Ipoh
Christian Chapel members would gather in places like
Penang
,
Melaka
, Cameron Highlands, etc. they decided to have it in
Ipoh
this year. All because ICC moved to a new building. A big one (click
here
to see for yourself). And also planned on having a grand opening. So instead of going to Port Dickson this year, which i was so looking forward to since i miss the beach so much, the plan shifted to next year.
Julian & SzeWei. Oh yeah, they too can multitask.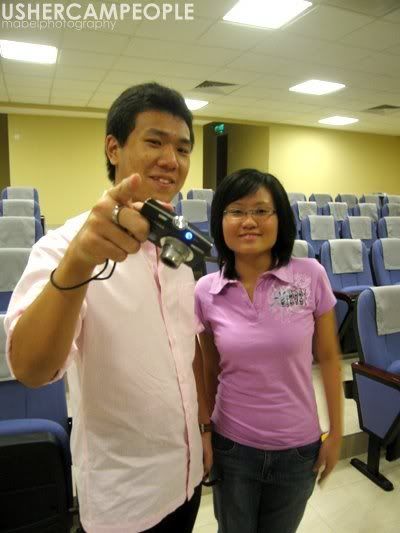 Okay

lah

, don't be least excited just because i didn't have any beach pictures to feed you all. I was also quite disappointed to not be able to feed my camera with such

scenery

. But people, the pictures that

I'm

gonna display won't be seen in even the most beautiful beach

scenery

ever! Why, you ask? 'Cause it's indoors. :P

I know i said i hate taking indoor pictures due to the lack of light, making things more difficult. Plus, in this event i was told that i usage of flash is not allow. Even worse. But i still tried my best. And this is my proof that i have been doing my homework.

Playing around with

different

modes. Ta-

Daa

!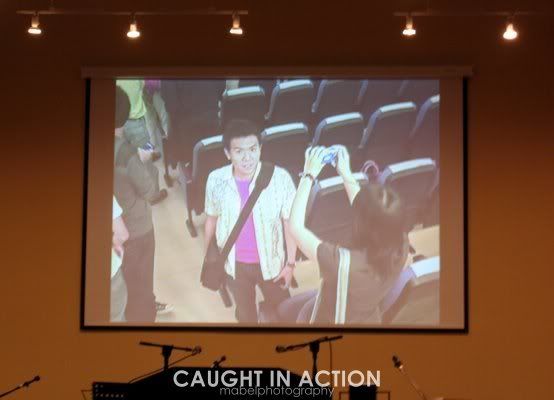 Other than
fellowship-ping
, i believe the most must-do thing among the youths (especially) is
cam whoring
. No camera? Use your phone. Phone no camera?
Never mind
, just smile and be in
another's
lens.
Alex and his phone,

KevinYap

,

JulianKong

, Paul,

dunnowho'sbehindhim

& Justin's head at the front.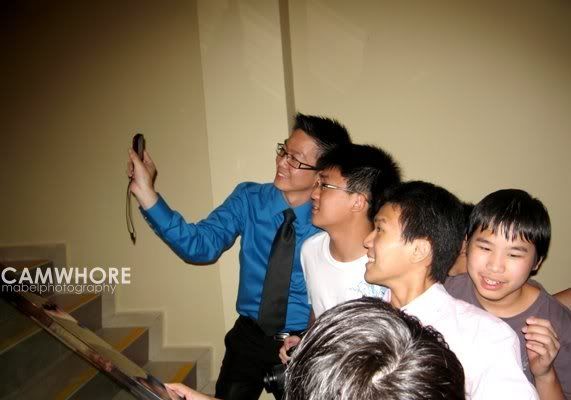 I didn't do much of portrait shots because i was simply not in my best moods. Probably because i was walking up and down the stairs in my 2inch heels.
Pretty girls

dari

Indonesia.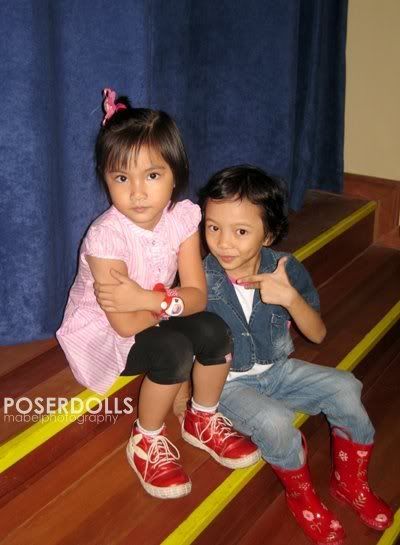 Even kids like them like to be
shot.
There are some among us that prefer to 'protect themselves'.
HoeYin

&

SzeWei

.
"
Please, don't shoot me!"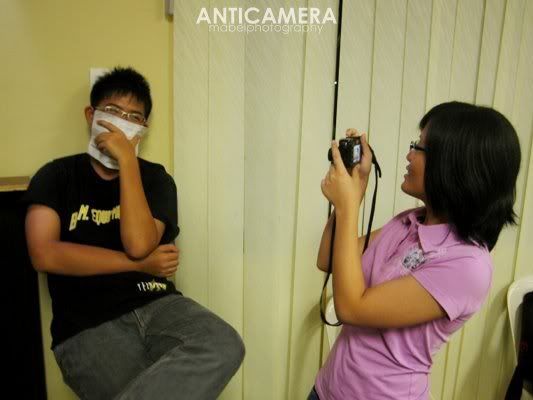 I still haven't got to upgrade myself with a
dSLR
, which means
i only specialise in
I'm
still a
pns
user. Unlike these two...
*drools...
Only they can use the flash mode. I think if they hadn't used that mode, it still would have looked ten times better!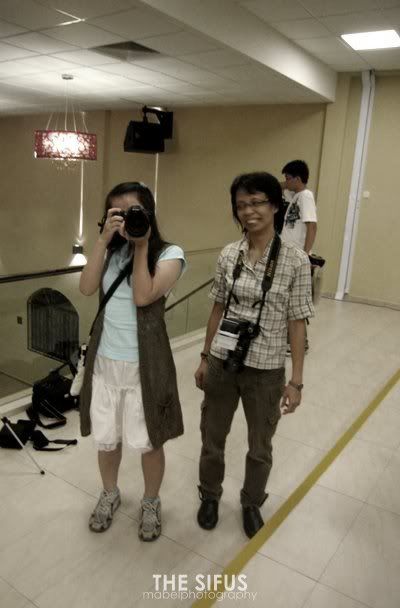 Sometimes, because the
dSLR
is so powerful, unless you're extremely good looking you'll feel like running away from being shot. Otherwise, just don't be bothered and smile all you can. Yes, the smile is very important. It's what makes the camera fall in love with it's subject.
No harm showing off your teeth, really!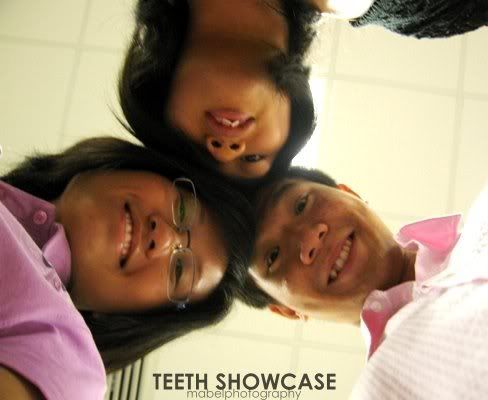 Weapons checked. Batteries checked. Memory cards checked. All ready. CHARGE!!!
Aim, then shoot!
Ahhh

! Counter attack!!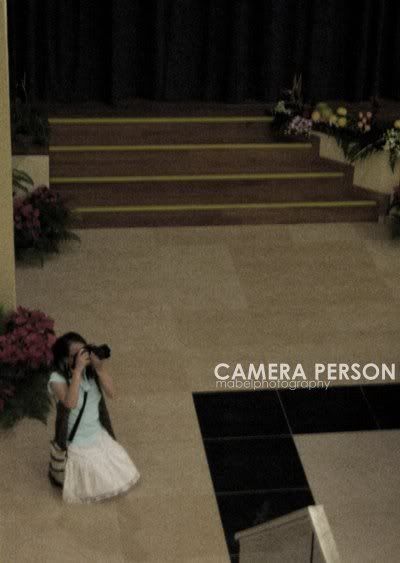 "Aw man, you really got me just now."
"Really? I'm pretty good

y'know

."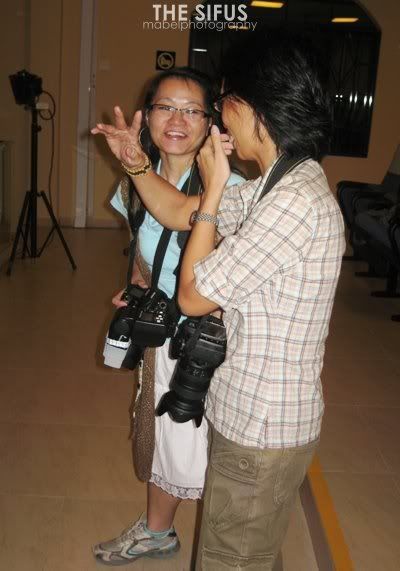 Back to what i was saying. The grand opening, or rather, known as "Thanksgiving Day". We had the usual people from Singapore,
Kuala
Lumpur
and of course, our very own
Ipoh
-
langs
plus Taiping-
lang
(

taiping

-

lang

?).
The special day invited people from our neighbouring countries; Australia and Indonesia, and all the way across to China and Nigeria!
Aik

, can't remember his name.
And oh,
I've
got a picture to show you guys. Look at it awhile and see whether it reminds you of anything.
Peeking form the stage.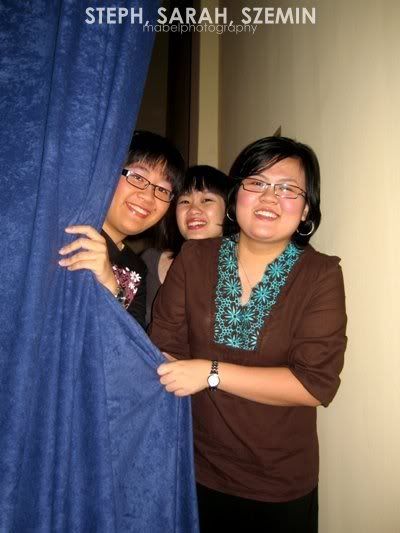 No? Still dunno?
Tsk
tsk
, we just don't share the same mind.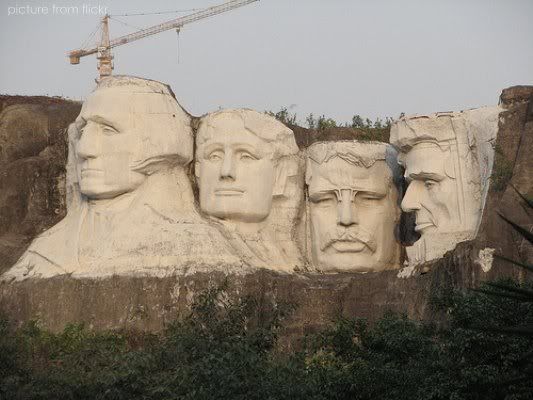 I was assigned to usher the upper gallery. While most of the people sat downstairs, filling up all 300seats, my job upstairs was way easier.
This was how it looked like from my view.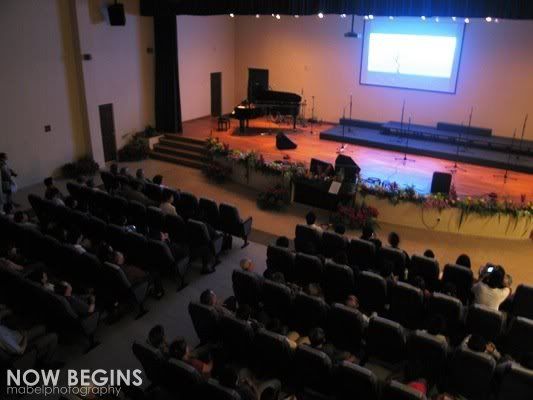 The night began with some messages on the screen, all related to the night's theme - Seasons of Songs.
Don't you just love the lights?!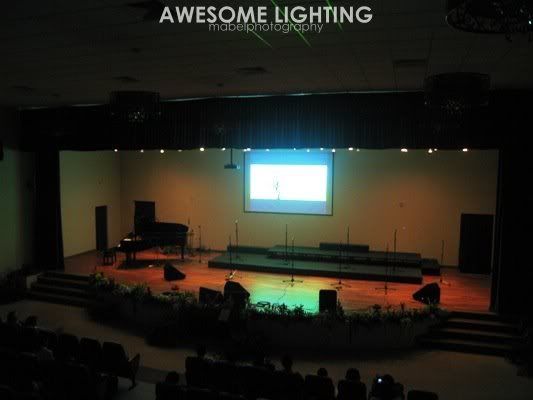 Basically, there were much singing involved. Some were
Chinese
songs and mostly were
English
, if
I'm
not mistaken.
Ran down stairs to shoot this one. Notice the "noise" in the picture?
There's noise here too. What to do, not enough lighting plus gadget not powerful enough.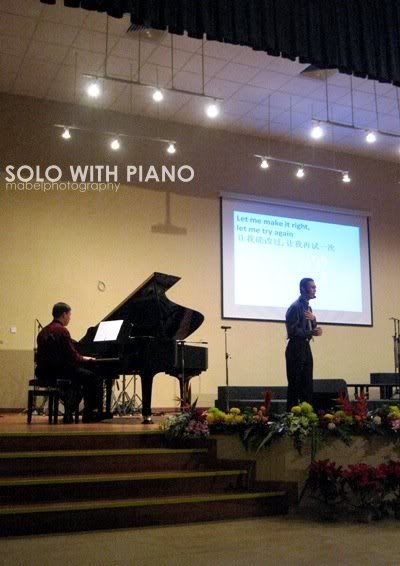 Had made so many attempts on this one, trying to make it not appear in this colour. And i failed terribly.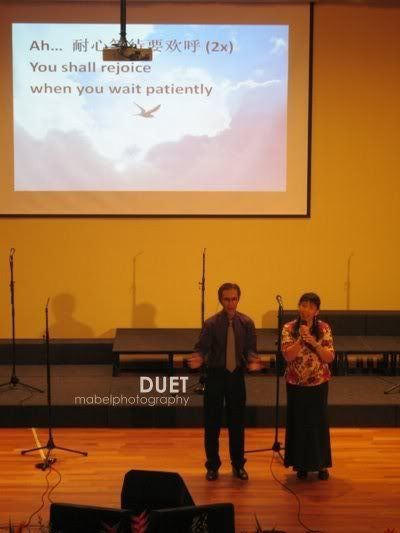 Finally, a slightly more decent picture. But rather blur though...

Argh

!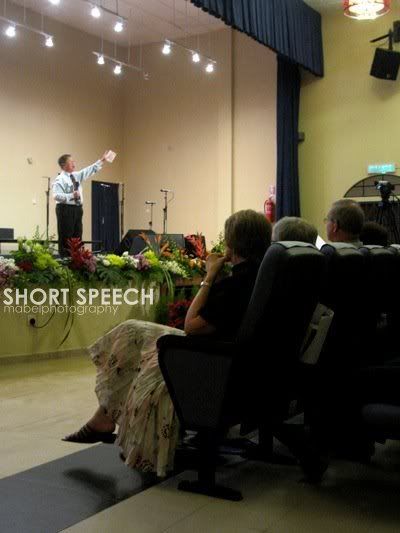 I was quite surprised with my ability to multitask so well; listen to the concert, ushering and ensuring the guests' comfort, enjoying myself with my camera.
Subject: Silhouette of

JoelLai's

hair.
In event
photo taking
missions like this, your subject doesn't always have to be on the stage. Take a break. Look around you, and you'll find something worth a shot. These are probably the things that keeps you on the go throughout the event.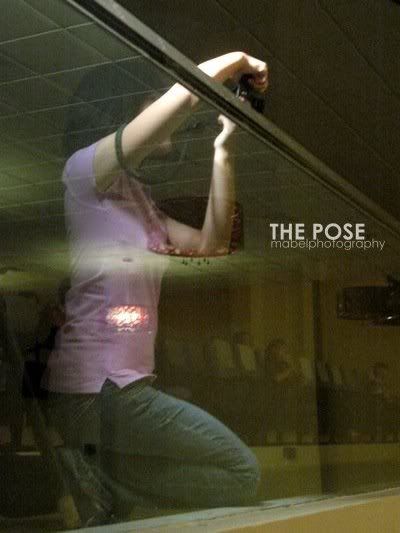 It's always best to try and shoot something different. If you were the boss, you wouldn't like seeing so many pictures of the same subject right? For now, be your own boss and decide. Make your batch of pictures more
lively
.
Do
candids
that doesn't seem like one. Check out other people's awesome poses that you can never do. And to keep things natural, be sure they don't notice/mind.

Alex, not

cam whoring

.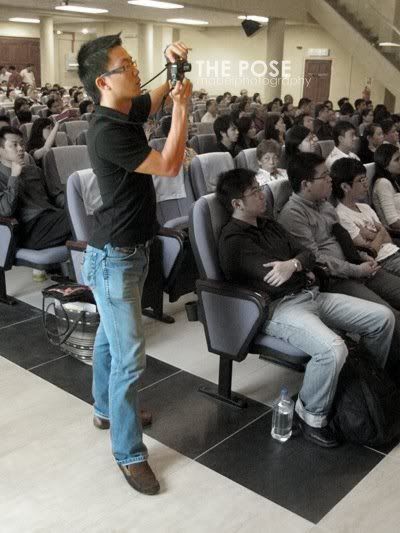 Or perhaps have a friend to pose for you spontaneously. Don't worry so much about controlling your background or whatsoever. Just shoot, and enjoy.
I rested. But still shot him.
Don't worry so much about not getting a nice shot or how to get the right frame. Let your instinct do the job and sooner or later, you'll get the hang of it. Run around, try different angles. Stand at different locations and
make use of those eyes of yours!
From the back of the upper gallery.
Try to zoom in and zoom out.
Never mind
if your camera isn't a powerful one. Remember Nike, remember 'Just
do
shoot it'.
The concert ended in an hour but the fellowship still went on after that. And I was still having fun.
JohnLai

& Me. He is my father's cousin and is two years younger than me.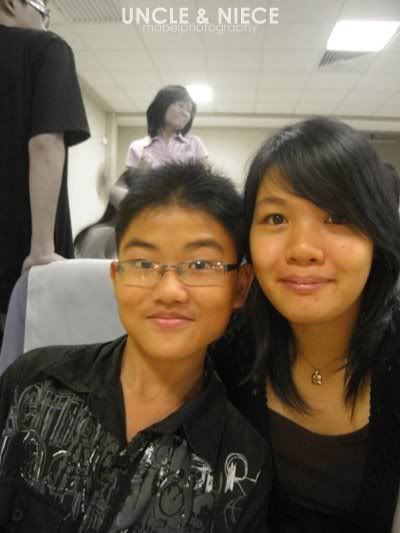 I wasn't the only one having fun. Others continued their session of
photo taking
. It's not as crazy as hearing the shutter releasing here and there though but there was definitely
a lot
of photographing taking place. Seriously.
Stephanie & Sarah.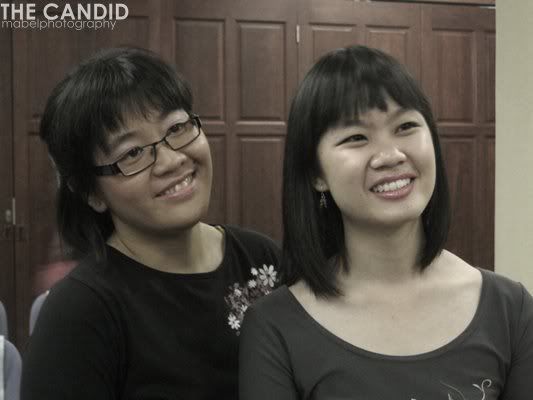 Though tired, the 'extended' event still went on and everyone seemed to enjoy it.
So people, when you are in missions like this, don't
frustrate
so much. If you can't help it, just spill it all out to a friend. Then leave the vomit behind.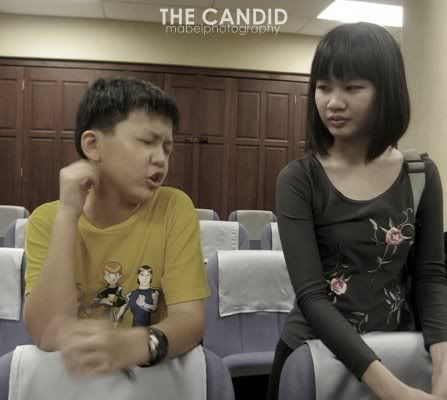 Because if you do so, at the end of the day, you'll be qualified to be a jolly photographer. Like
me
!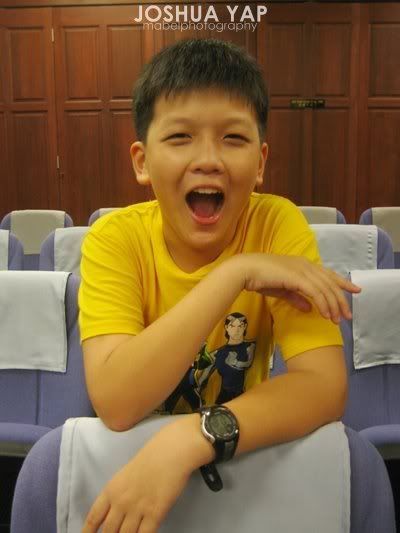 By the way, if you want to try out taking up missions like this, you can come over to my church on 25/12/2009. Feel free to come celebrate Christmas with us even if you don't have a camera because i believe you still have the best lens ever - your eyes!

Souvenirs

will be given out to the guests.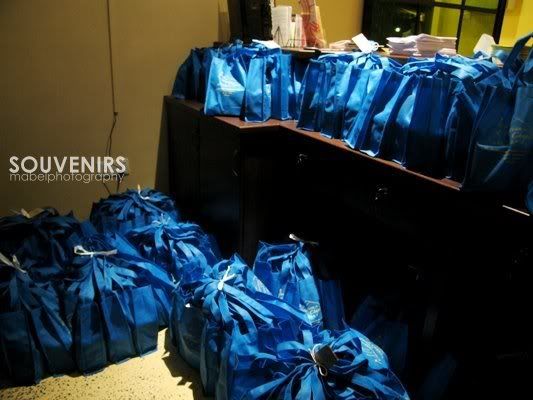 Here are the details:
Date : 25-12-2009
Time : 8.00PM


Venue :

72,

Jalan

Raja

Perempuan

Mazwin

,

Taman

Rishah

, 30100,

Ipoh

.
(For non-Muslims only)
Other than having great training on your photography skills, you will definitely fall in love with the choir.


Just tell me ya if you are interested.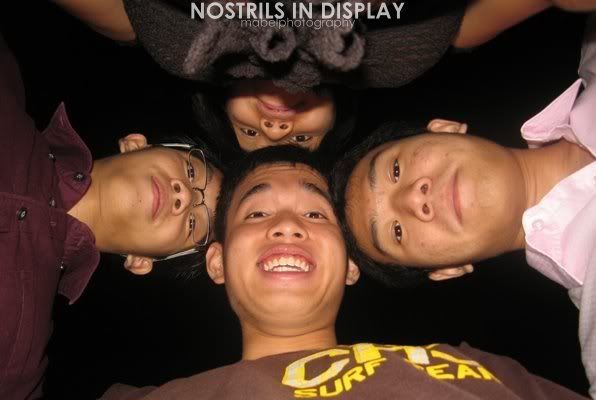 * * *
By the way, just something short and unrelated to the above, i was shopping yesterday in
Vincci
trying to get myself the perfect flats. It was such a struggle because i had such big feet of size 10! Plus the shoes were all piled and mixed up! So it was really really very difficult.
Whereas in Nose, there was a huge difference. No piles, less people, but it sucks that there's no size 10!
Now if guys were to wear heels, the production of size 10 heels would probably increase. I can probably try size 11 even!
Y'know
lah
, not all size 10s measure equally.
It's my heel.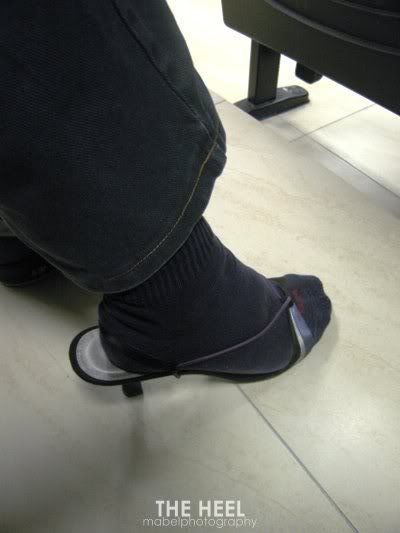 But probably the bad news is, i probably not only have to struggle through the aunties and ladies, but with men as well.......! I can't imagine what a scene it would make...!!!
Julian trying out my heel.

Don't think it's such a good idea after all.