The main cause of people getting fat is mainly because of food. I tried staying healthy by consuming more vegetables and the only way that i find easiest to have 'em is in the form of salad! No doubt the most important ingredient in a salad is the dressing and not so much of the vegetable. Personally, i cannot eat a salad without any dressing but i can charge with full power on a salad without the vegetables. Mayonnaise does taste good. Yes, that's the most common dressing most people will use. People like me will not tolerate with vinegar or olive oil as a dressing in replacement to mayonnaise! Maybe chocolate can? I have yet to try that out though.


But sadly, mayonnaise is what kills the whole purpose - to have a healthy diet.




Youth potluck in church on a Saturday night.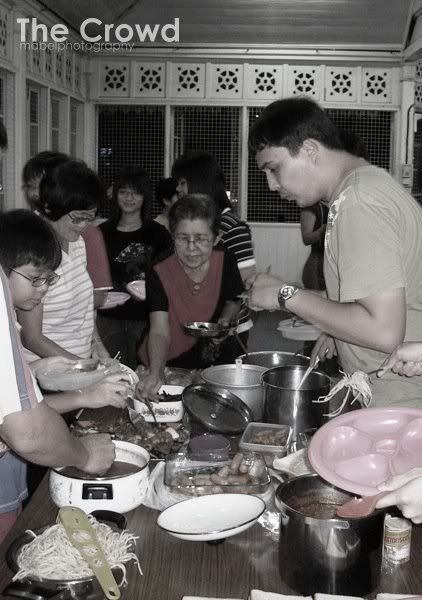 I can't remember when was this, but we had a potluck in church (our old church, now moved to our new one already) and there were so many good food rich in fat e.g. sausages, sandwiches, spaghetti, pudding, gas drink, etc. There was one particular one that stood out among the rest. Or should i say, the one and only odd one out. It was the salad.




The chef to the salad.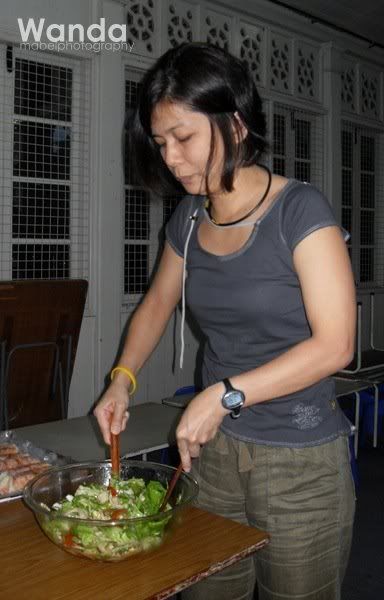 Look! There is no dressing! How do you eat that stuff?? She thinks it tastes nice because,
duh
, she herself was the one who made it. She had some sort of expensive vinegar as the dressing. Her husband, on the other hand, convinced me (oh-so-easily) that it is displeasing to taste.
Dare to try??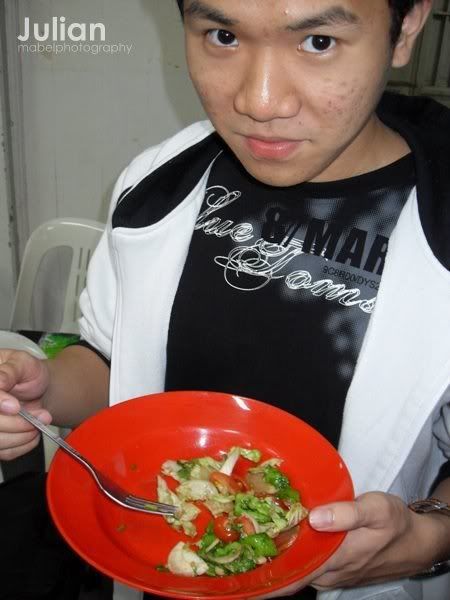 Her husband didn't seem to have made any attempt in stopping anyone from trying though. When healthy food exist and takes over one's conscious mind, the result will make the deadly unhealthy look blurry to the consumer. The whole world will probably
seem
disorientated and what's left shall be green.
See how the green stands out so easily?
See what i mean? I didn't do anything to the picture - it was an unintentional candid. It somehow sensed my thoughts, i supposed. Or maybe my camera is staying healthy? Blinding itself from the deadly?? Pardon my use of words.

What shocked me was the

empty bowl

the salad was served on. Empty? How could it be?? One reason why i didn't dare try it was because there were cherry tomatoes.

Y'know

those small little fruity tomatoes which smells

terribly

strongly of tomatoes?? I hate them.

Oh the

torture

it brings to

mah

nose!

Hard for me to believe. The salad's gone!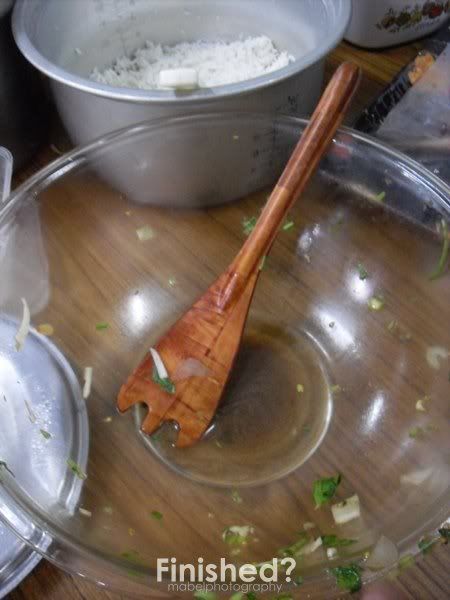 Probably this guy here finished it. He's one vegetable lover, killer of the greens! Oh save mother-earth-the-edible!
Trying to hide from your crime?
Maybe she should have added/brought the mayonnaise and with me around, no doubt
I'll
finish it. Regret on the weight gain later
lah
.
Uncle

Liew

.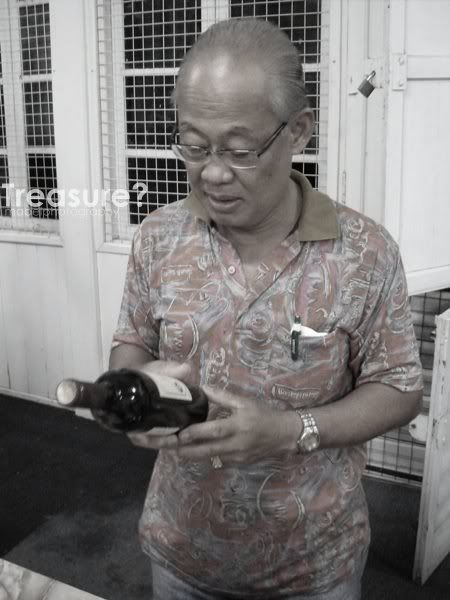 Are you thinking what
I'm
thinking Uncle
Liew
??
I need.... to... get this open!
Oh yeah! I believe we are of one thought that moment!
Hansel lending a hand.
Pour the wine into the salad!!
Even if i would have liked the salad, i don't think
I'd
want to have it as a meal everyday. I have a feeling that i will turn green soon enough if so. I don't want to be a she hulk..!
Some pictures after the potluck, credits to Julian. Had to practice an ensemble piece for my performance in November.
JiYan

, me and an absentee;

PuiYi

.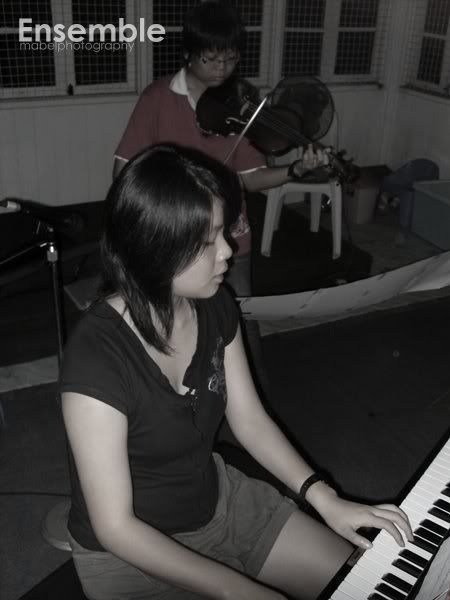 Yeah,

PuiYi's

absent thus is not in the picture. But

I'm

tagging her in here anyway.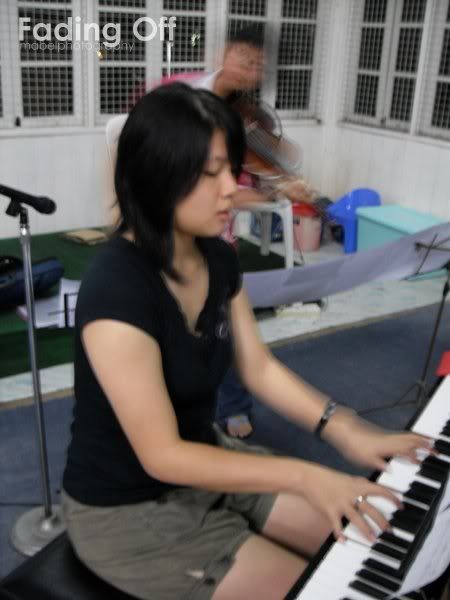 Look!
JiYan
, the girl with the violin, is fading off!
Y'think
it has the magical element like
jaychou's
song in 'secret'??
Haha
.
Coming back to our topic for the day. Greens. Equals healthy. Anyhow we strive, at the end of the day, we still
rebel
.
I feel good.. with the vanilla ice cream.

Mmm

...
And to be rebellious in this matter brings happiness. Behold, SUPER SUPPER!
Mmm

... look at the table. Luxurious!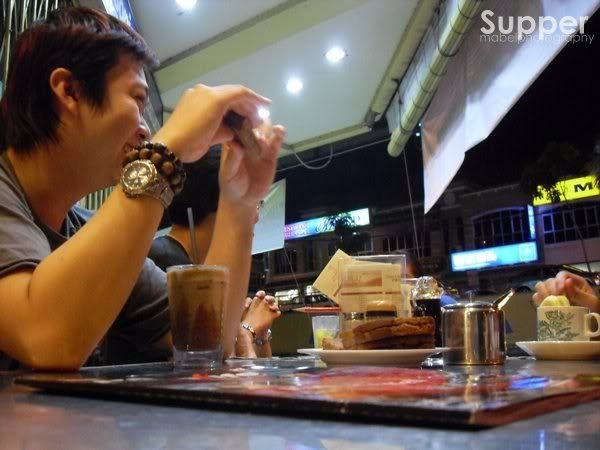 See how she's

smilin

'?
Another rule to stay healthy is; always sleep early. Preferably before 11pm so that our body, especially the liver, gets the most rest. But with my best pal
Sze
Wei who stayed overnight at my place, we slept at 2.45am after our girl talk session. We broke the rule by 3hours.
By the way, this may sound ironic but i AM on a diet.
Pfft
.
P.s.: I have been stealing sinful food these days from the kitchen and
I'm
feeling guilty all over. But
I'm
back on my exercise routine so
i can steal some more
hope i can get rid of those fats that
I've
implanted in myself!?!
P.p.s: My dad had gone on a trip to KL and he took the camera with him. Sad but i don't need it for now anyway - need to study. Also, the pictures above are taken with Julian's
Samsung
L100.
Plus, my pendrives all bloated already. How?? I can't stuff in anymore pictures!! :(