The event i'm looking forward to that may be least exciting is my graduation day. It's a combination of an all girls prom night and a formal certificate giving day - very dull, i expect.
Date : 09/10/09 (Friday)
Time : 1300 - 1700
Venue : Tower Regency Hotel
Entrance fee : RM22

Just for the sake of feeding my camera with pictures which i doubt is worth taking, and to carry out my so-called duty as a class rep (have to give face a bit lah to the school), i have to go. Besides going there with an empty stomach, i will be needing a memory free SD card and a fully charged battery. I also have to present myself according to the dress code; which is floral - reminds me of
what my mother would be delighted at
. Transportation isn't a problem since i can drive and neither is the fee since my dad so willingly paid for it.
I just haven't decided what dress to wear, not to mention there are restrictions to it too. The dress mustn't be too skin revealing and must be according to the mentioned theme.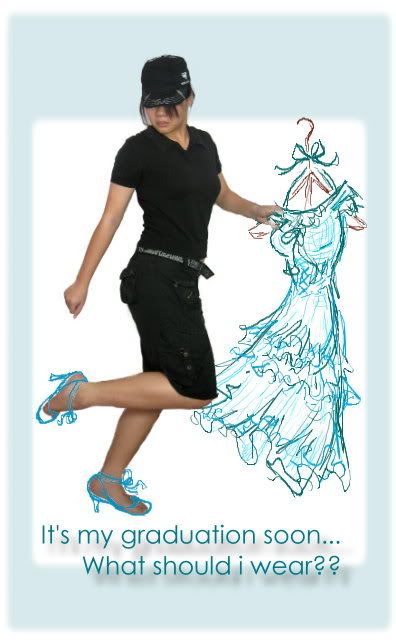 Not that i care very much about whether i'll get the Best Dress award or not but the thought that i cannot even decide on what to wear for the night is beginning to get to me. I'm having a number of mind-blocks even as i type this simple little post. How distracting!
What colour should i select; dark or bright? What type of clothing; owned ones or shop for another? How about the make up,heavy or light? I just remembered that i snipped my hair short before my trial exams, so how to style my not-enough-length hair??
So last Saturday i decided to clear this blockage of mine and went shopping with JuEan, with the hope that i would find a dress like the picture above. Went to Ipoh Parade to survey on the dresses in the boutiques there and found none that were both within the budget and according to theme. It was either flowery and cost around RM100, or the price was as low as RM30 but colored black. It was frustrating.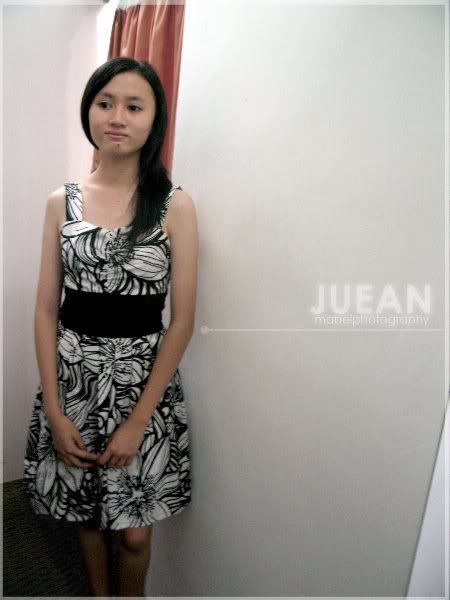 Then we headed to Greentown to check out the boutiques there. Not nice. And headed to the shops in Ipoh Garden. I say, we must have gone into more than 25 boutiques because I felt limbless after walking for five hours. Yes, FIVE HOURS!! Insanity!
And i had to drive!
Miserably, i only managed to pick out a few nice ones after the long hunt.
To go according to theme, or against?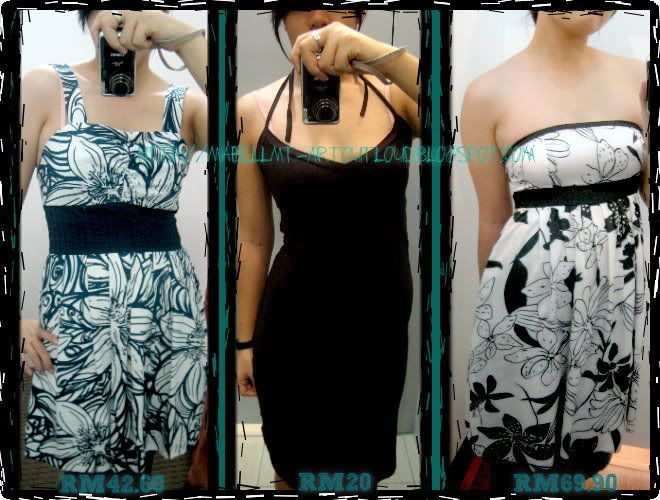 So tempted to just wear what i like now. The middle choco dress only costs RM20! Don't you agree that it's a superb bargain?!
How i wish i could just go in wearing... (fill in the blanks)! What the hell, i still can't decide.
But at least for now i can keep myself occupied with the graduation booklet that i'm in charged of. I promise i'll take a plentiful of photos that noon!
Ps:
For the first time, i left my keys in the car. Had my dad to come all the way to Greentown to pass me the spare ones.

Paiseh paiseh

!!