Alright. Now you have probably known one of my secrets from my previous
post
that i'm a freakin' terrible cook! I may excel in the game of
masak-masak
during my junior years but that doesn't make me a good cook now. Come on lah, i think if the bunsen burner was introduced in the game of
masak-masak
i think i would make sure i stay away from cooking forever!
Of course, i do intend to improve in this area. With my mother's help, i should be able to do it?
So yeah, it was a Sunday that i did something very unexpected. I hit the stoves for the first time by taking up the challenge of completing a cooking task. Feels like the earth stopped revolving for a moment. I was required to prepare a dish from either one of these categories; fruits, vegetables, protein or carbohydrate. And this was what i made:
I didn't know doing that was so easy!Get five potatoes, enough for seven servings. Boil them in salt water; adjust salt to your own taste. Check to see whether it is soft enough by poking 'em with a chopstick.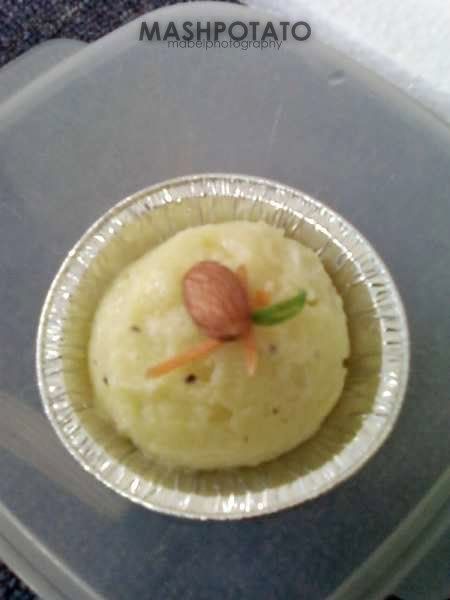 Then take 'em out for skin peeling. Remove any pimple like spots with a knife (or your nails? Clean one lah...).
Put 'em all in a large bowl then mash them up. You can add in a lil bit of salt, black and white pepper as well while mashing the potatoes. Thinking of someone you dislike helps very much in making the mashing more effective. Get someone to lend you a hand if you get tired.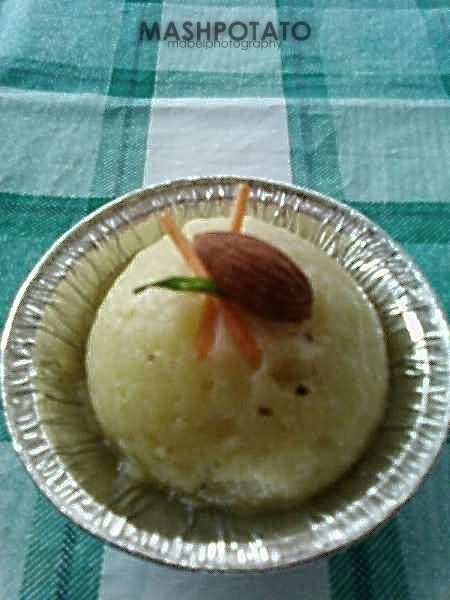 Try it first before transferring into plates or bowls. For my case, i used an ice cream scoop to put 'em in little alluminium tart cups (is that what they call it?). Decorations are unnecessary - but optional lah. You can use raisins, almonds, carrots,
cilipadi,
etc - make sure you have two or three colours.
To stay healthy, don't make the gravy or put any butter. Throw away the almonds or nuts used for decoration because they contain oil. Thirty minutes after the meal, EXERCISE! :P Other than that, enjoy the meal!
PS: About the news regarding the earthquake somewhere on earth (Indonesia i think), it has nothing to do with my act of cooking, no matter how disastrous the act may seem-_-
PSS: Sorry about the poor picture quality. I initially wanted to take the pictures with my camera until i remembered that my SD card is still with my friend. So i had to use my
handphone
to snap them before they're gone.