CAUTION:
THIS POST CONTAINS QUITE A NUMBER OF PICTURES
STAY AWAY IF PHOTOGRAPHS ARE HAZARDOUS TO YOU



Like i promised, here i am presenting you with more pictures though not entirely on the graduation event. Before proceeding, many thanks to those who voted on
what to wear
. Many of you were as fond as you on the brown formal dress that costs RM20, and yes i did want to buy it until mum stopped me.
"Too sexy lah"
said she. Haih. What to do. But i didn't regret not owning it though, since the fabric is quite thin - to the point of visualizing my undergarments.


I thought i'd spend the money better on a make over thus i chose a dress that has been lying in my closet for some time. The dress looks like a beach wear that goes very well with Mister Potatoes mexican hat. Aiyah, i can't be bothered lah. Look at the bright side, i saved some money!




On the way to the salon. It was dang hot!!



It's always nice to go round town with a friend. At least having small conversations can help distract you from the heat and not notice how much fat droplets of sweat you're producing (because my 20year old
lou yeh cheh
don't have air cond...). Somehow talking can help make unbearable situations slightly better, for a moment.
She feels hot.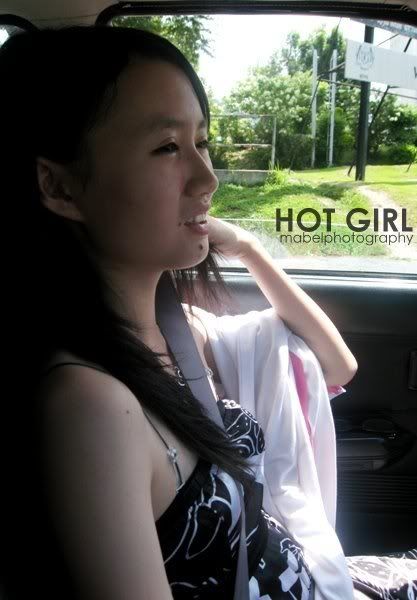 And thus we reached the salon in Taman Cempaka. The place isn't very spacious or decorative, but looks slightly better than any random salons you visit in old shop lots. The lady was quite friendly though.
I'm paying you to kill me?? See how to slaughter nicer??
Pricey or not, i don't know. This is my first time visiting a salon to have my hair and make-up done. I gave way for this opportunity only because i couldn't get the brown dress. But i didn't know that i would become discontented after that.
I'll close my eyes. Her boobies are too distracting. Eee....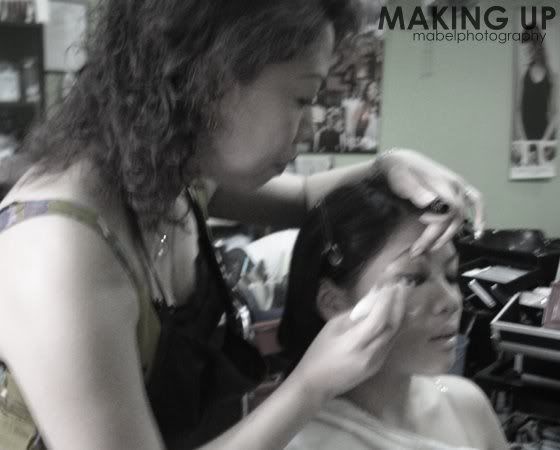 Seriously, i dislike make ups very much. Ever since my mother painted those red red lipstick on me during my kindergarten graduation performance, i began to hate it and decided to stay nude on the face. I always thought, why not maintain the natural look rather than cover the glowing beauty with cosmetics that seem so very artificial??
All the ga-chang for girls in a box. Reminds me of my dad's tool box containing all the spanners, hammers, etc.
Another thing was my hair. I love my hair very much and like my face, i like keeping it natural - as in no highlights, no perming or curling, and no ironing! Call me boring or a fashion nerd, i don't care. I just can't accept it. I fear the consequences after the process. Will my hair drop off altogether or will my hair loose it's shine?
Patience. Pinning in the pin
s
one by one.
With make-up on, especially with such heavy ones, i feel very old looking. It's concealing my 17-year-old youth. I'm already getting older by day and the make up just makes me look as if i've advanced by a few years. Perhaps all newbies feel the same, or perhaps it's just me. *Shrugs
Don't you think i look very mother-ish?
The make over was a success. I mean, look at my nude face on my header and compare it with the picture above. Different right? But i'm still not content.
The whole picture.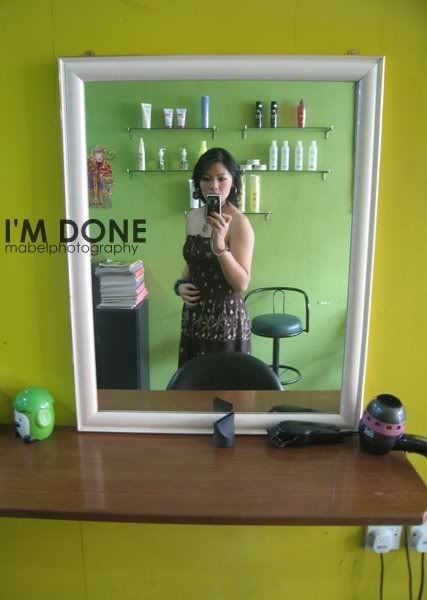 As for JuEan, she looks way way way better!! Very high class looking. Expensive. And of course, beautiful.
Nice hor?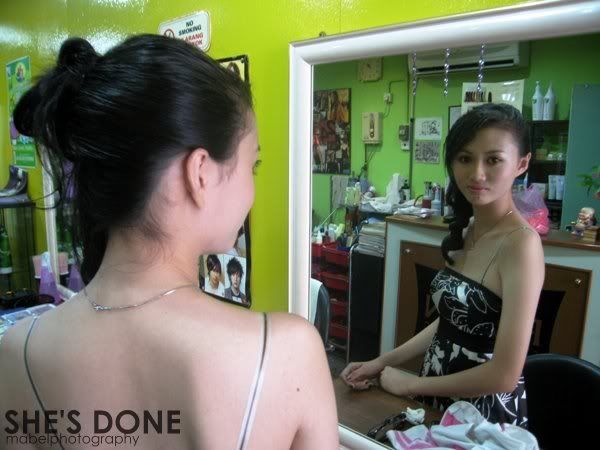 She thinks mine was ok. The stylist thinks it's hot. But i just have to contradict their opinions, i felt like plastic. I think to have eyeliner and some eyeshadow with the mascara is fine, adding some juicy lipstick to the lips. But to have layers of foundation, concealer, toner, etc. etc. is too much, no?
We're there. Oh the air conditioner!!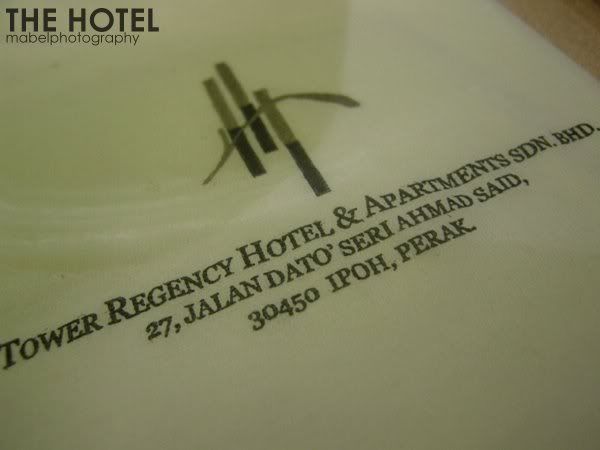 I saw some people i didn't want to see. Or rather, one person i find painful to my eye. I won't be mentioning the issue in this post since there are already so many pictures here. Will be too lengthy by then.
I wonder who made these. They're very neat!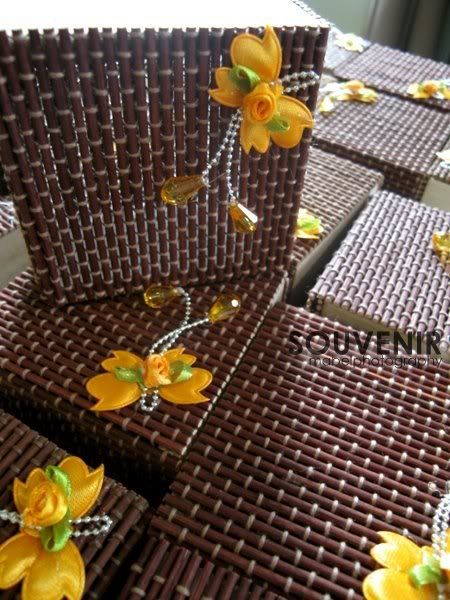 Because i was welcomed by some very unpleasant sight as mentioned earlier, i hadn't really got to get myself into the mood of taking pictures. But i didn't want to waste the opportunity for self improvement either, thus i did release the shutter of my Canon S80. Hey, i did made a promise to feed you guys with heaps of photos and i'm keepin' it.
Raeshma and Eva.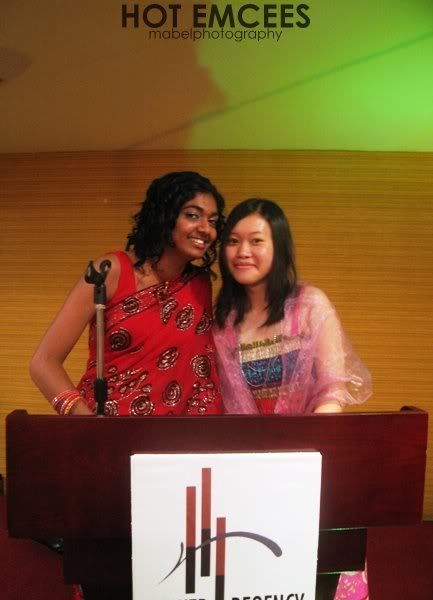 All tables are seated with ten gorgeous young ladies each and my table consisted of the 4th Unit Rangers board members. Not all of 'em were there though since there are fourteen of us.
TengKuan, Adeline, SookYee, Me, Angy, MeiYen & SueLi.
The hall was really small and there was serious traffic jam when the girls just couldn't settle down. They all want to release the shutter
mah.
So i just sat there and shot whatever i see worth taking.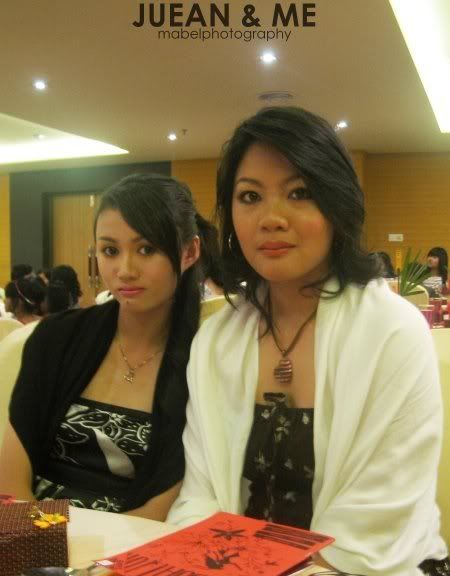 I'm not bothered to take the certificate giving moment or the speeches. Don't want to increase my shutter count on those. But when it comes to food, anything is worth it!
Jane looks like a Roman Goddess. Hehe.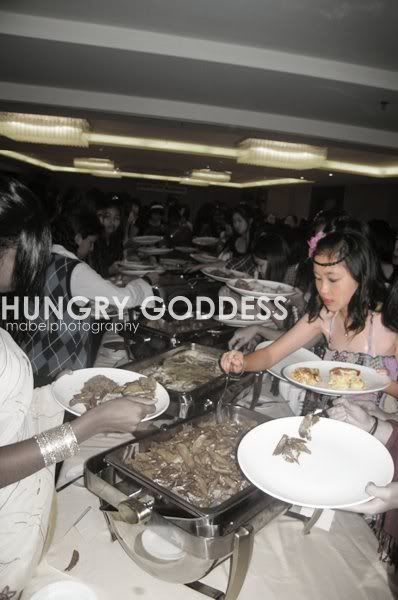 And since some girls were charging on the edibles, leaving almost no space for breathing, i decided to keep off to save the lives of my camera and i. I wasn't very hungry, so fed my camera first.
The camera loves her.
The food wasn't very nice but what not too bad either. I know, this is what you get from a buffet at the price of RM22. I believe the brown formal dress
"tastes"
much better than this, and cheaper by two buck also. Heh.
Potatoes with mayonnaise. Fried rice and fried mihun. Fried fish. And lastly, egg plant.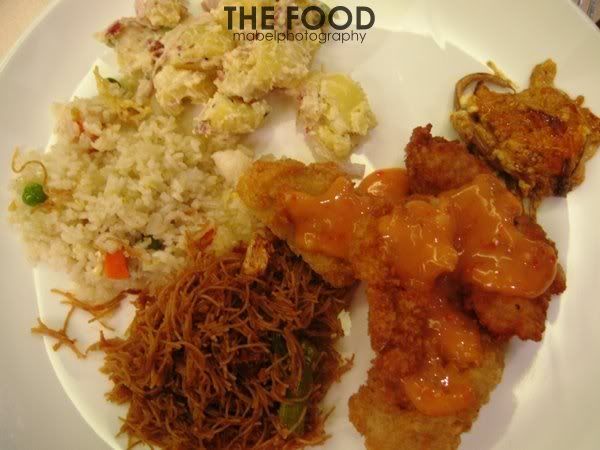 I took the egg plant by mistake because i only saw the 'egg' word on the label. I guess i was already hungry thus blinding my vision by half?
I met up with my dear tablemate-in-class and couldn't help notice her gorgeous heels! They matched perfectly with her black stylo dress! Very glamorous, really!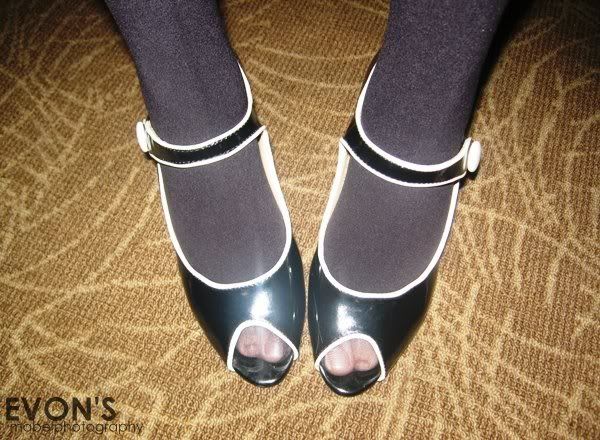 Don't believe me? See it yourself. Even her hair suits her. Her fairness simply makes her stand out from her dark wear. Imagine if she had smokey eyes... Wahh...
I very like her dress!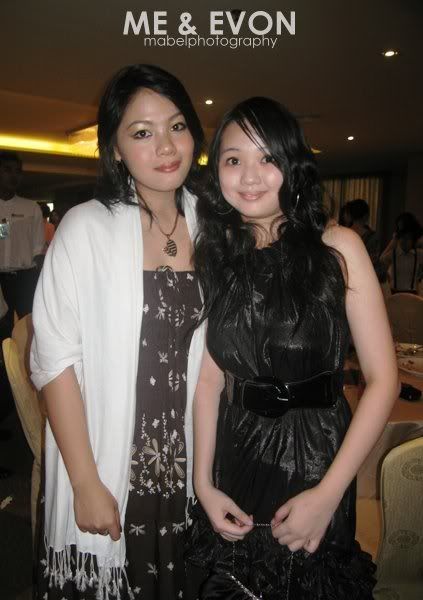 And i got to catch up with Kim, who was back from Australia for her summer break. She has gone back today
loo..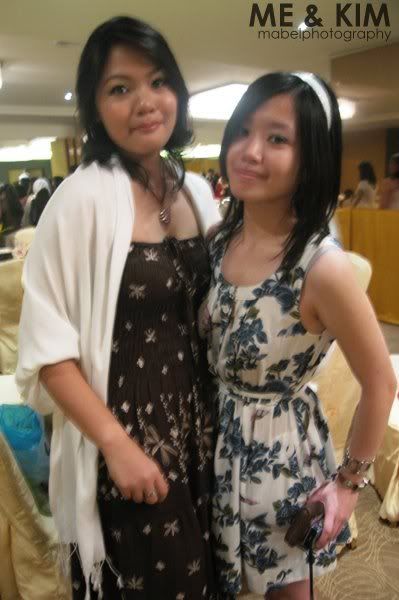 There were performances after the meal and due to the poor lighting condition, i skipped the photography session for that. Instead, i shot this;
Pretty pretty dresses, even the traditional ones! But i prefer none of those though and will remain faithful to the blue dress in my previous
post
! Hehe.
As always, the winner always goes to the traditional dresses.
Finally my post is coming to an end. To summarize the whole thing, i thought it isn't very happening but not boring either - since the short time didn't allow boredom to rule.
My president of the class reps.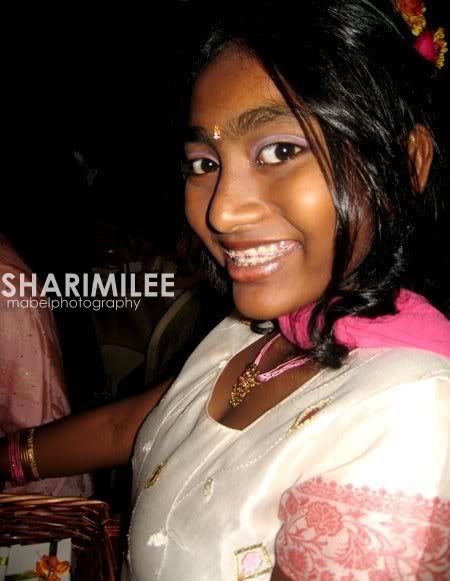 I left slightly earlier and had only one thought in mind; i want to
peel
my make-up off!!
Adeline, Me & Mag.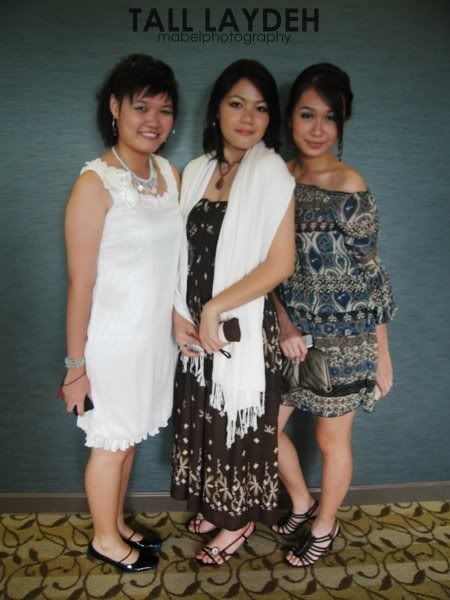 Til now, i still prefer the natural look. Perhaps with some eyeliner and lip gloss as well. Other than that, the others seems harmful to my youthful face.
I'm happy nude on the face.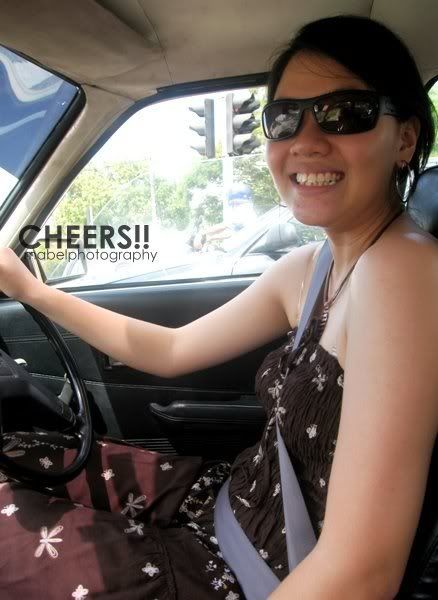 P.S: After the make-up, me and JuEan were literally being baked in my car! The noon's heat was terrible and I thought my make-up was melting!