Long long time ago, not very far away though if you're from Ipoh, a company of rangers decided to do some 'rangering forth'. It was before the dread of all SPM candidates began, when it was all still very peaceful at mind, despite the endless piles of homework that the teachers never gave up on.


Simply said, the 4th Unit Rangers had a hike to polo ground. There, done for this paragraph!


As a senior, we don't have to do much but to lead; pointing out the right way to our destination & the right method to get there in one piece.




Cute tag right?? Every patrol has one. I specially like this; simple and creative. Sadly, not done by me.



The scenery, not that bad. But not that good either, as you all know Ipoh is quite polluted also.
We, the seniors, ensured our members don't end up like this. The most we allow is; play dead.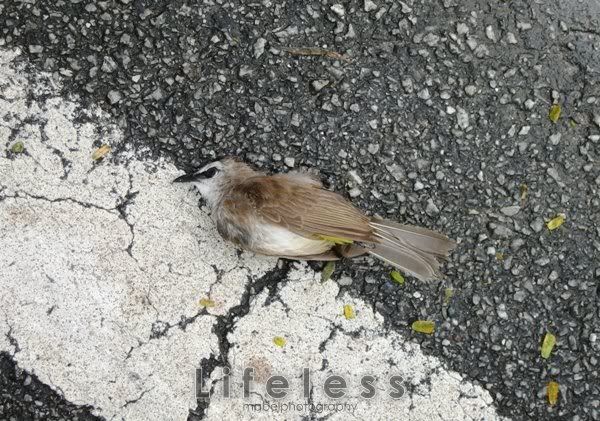 The air was quite damp that day - a good thing, but so was the grass in pologround - a not so good thing
because i coated my shoe in mud!
. Once we were there, we got ready to have breakfast. Mats out, raw food out, pots and pans, sauces, etc, etc.
Careful there. Don't irritate the inhabitants, they bite.
They are better known as Red Ants.
Watching them cook reminded me of the time when we were the ones cooking. My patrol was the only patrol who forgot about the salt and soya sauce. Lol. We didn't even have a knife! All we had were the food, raw. Blah.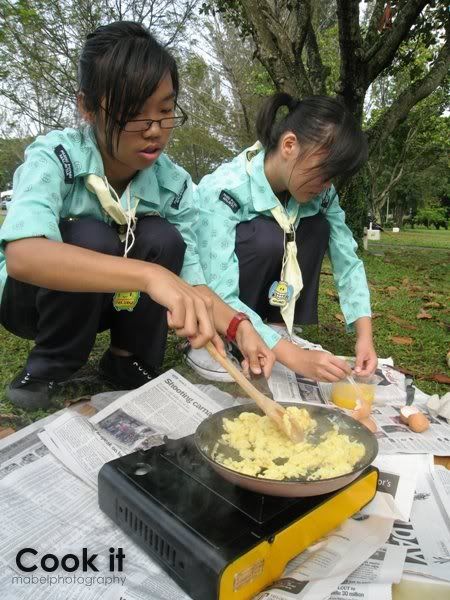 Because we didn't have any knife then, not that it wasn't invented yet, but we just forgot about it (kids these days just know how to eat *points at myself*). So we had to substitute it with a plastic spoon. Lol.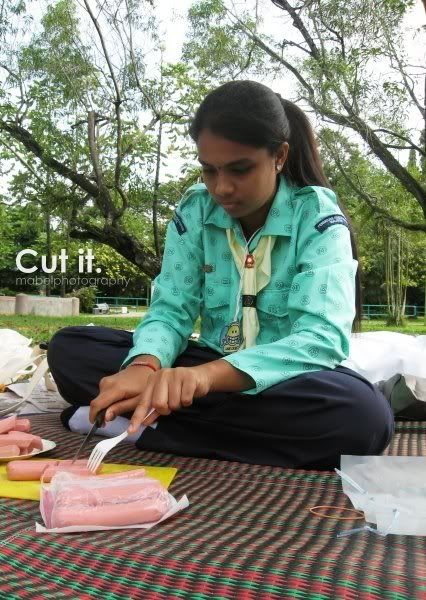 I couldn't even remember how we finished the unsalted scramble eggs! The saddest thing was, we lost out meat. Had to ask for small 'donations' from other patrols and thanks to their kindness, we had a lil bit of sausages and fishballs. Lol.
Authentic. Is it?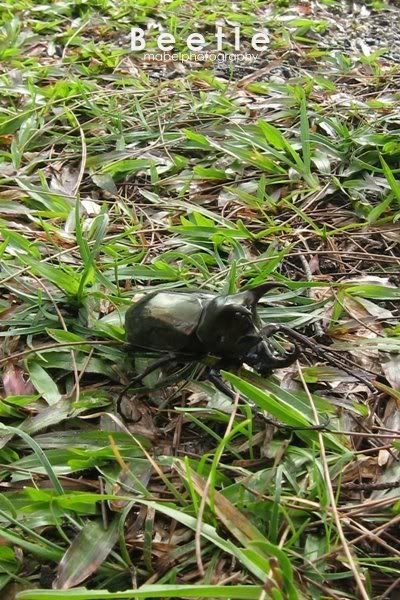 Seriously, i have a big problem when it comes to cooking. I can never make any food right. Even eggs can turn out to look like hard boiled aliens from some unknown planet! Edible still, fortunately.
I didn't stay long for the activity that day for my schedule permits me not. The sad thing was my camera wasn't satisfied yet. I hadn't fed it enough and had to leave already. But luckily, satisfaction appeared right before my bell rang!
Priceless! Simply priceless!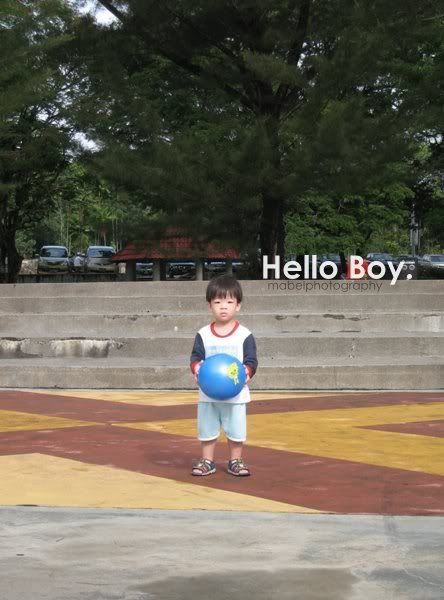 So happy lah! No doubt, that was the highlighted picture of the day!
And then he ran off, blushing? Haha.




I'm so happy looking back at these pictures that i shall just run off now! XD *hides blush*
Bye bye!