NOTE:
THIS POST CONTAINS PICTURES (OF A CORPSE)
THAT MAY TAKE YOUR APPETITE AWAY!
BEWARE!
Get to the cbox at your own risk.
So many death cases these days. I wonder why. Like this evening, mum was telling me about a case. Some inhumane person/people killed a lady (young or old i dunno) and poured cement all over her! Or something like that. Only her toe was jutting out. Some junk collector guy, thinking that it was some piece of valuable junk, picked it up and broke it apart only to find some valuable evidence of a murder scene. Poor guy. He must have been terrified!
And i heard someone died from being overstress for SPM trials. Unbelievable right? Don't believe it. I joked.
The murderers have nothing better to do? Or maybe that's their duty to keep the earth from over populating?? shrugs*
One thing, this dude here died a tragic death.
(i did my best to shrink it)
I did a private investigation. It was purely obscene. I was a bit worried the corpse would jump suddenly or directly pee at me or something. *shivers*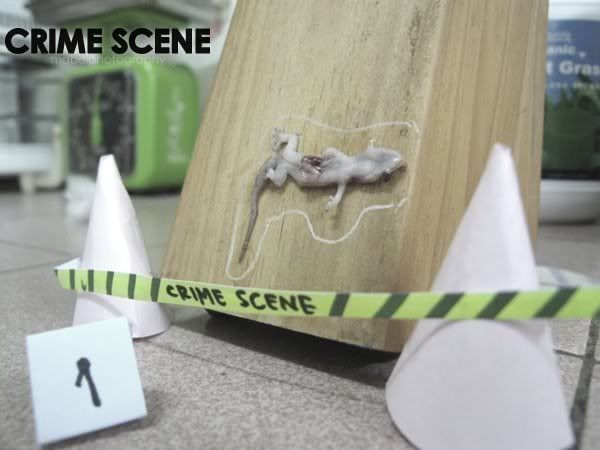 I didn't thought getting a pathologist for this one was necessary. Just look at it, it's all out already! Now now, hold your lunch back.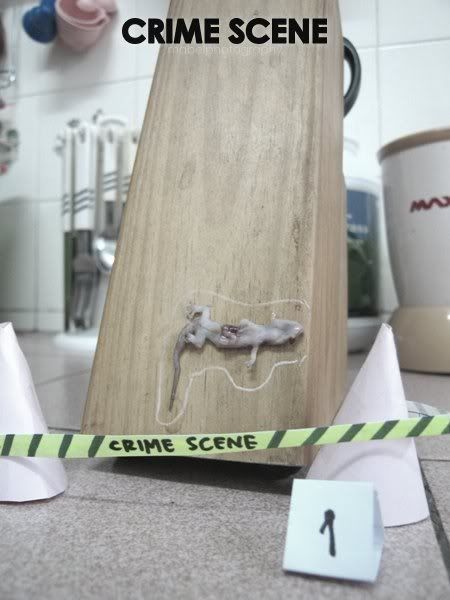 As a private investigator, this case doesn't need any skills of any sort. All you have to do is identify the victim (which i think this must have been a very careless citizen), then dumb it away.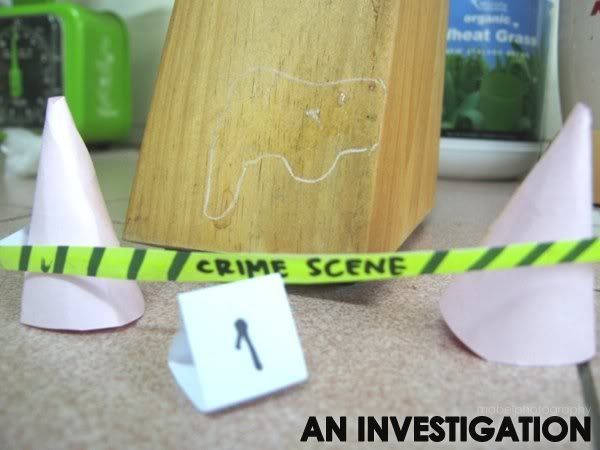 Oh yes, remember to clean the scene as well before your mum finds out. If not, your fate may end up like it. *gulps*
There, who would have thought the murderer was the inspector herself. Ahem.
Exeunt
quickly!