The same old project that probably all Pendidikan Moral students are required to do - Charity Work. Our teacher instructed us to clean a certain school compound for roughly 80 minutes.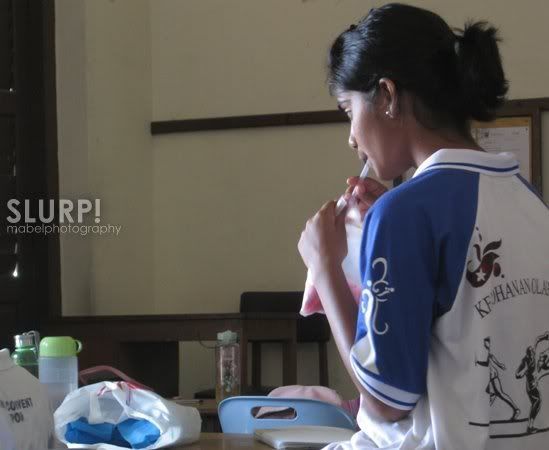 And so we had to change to our sports attires and wait til the time comes before we start work.
WeiWei & EvonLee.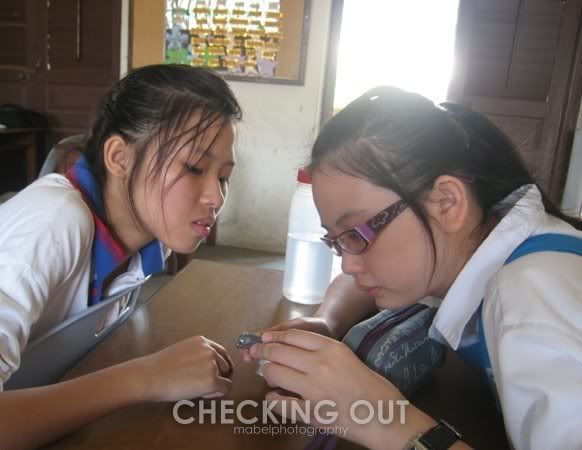 We even had to take pictures of ourselves working for proof. Will be using the photographs in handwritten folio. Such hassle wasn't necessary, i thought.
Yuashini & PuiMun.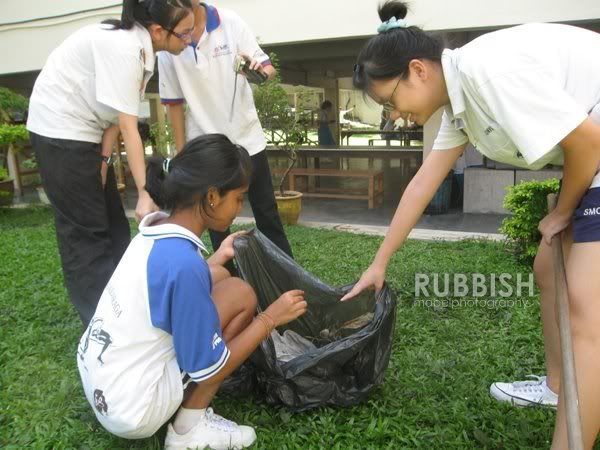 The place assigned to us had nothing but dry leaves on not-at-all-dry grass. We could do nothing but fake the cleaning up.
Evon.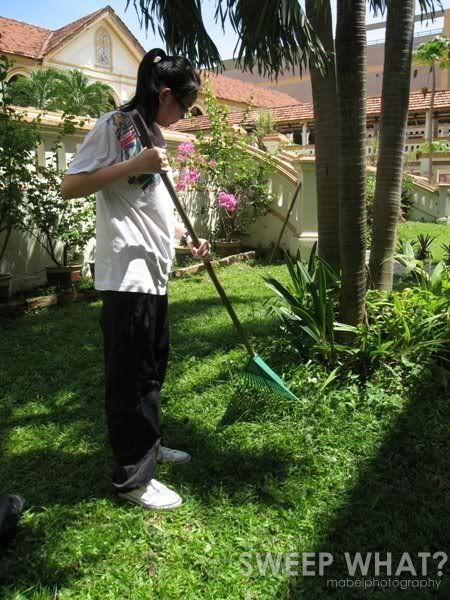 Tell me, what is there to sweep?
Bonnie.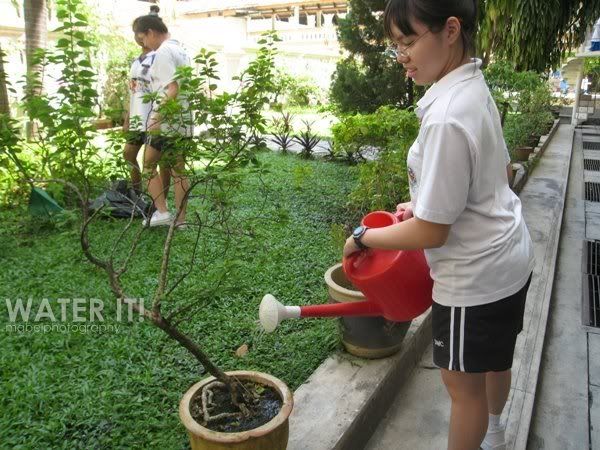 We have school workers who are rather hardworking. So what is there to water?
WeiWei.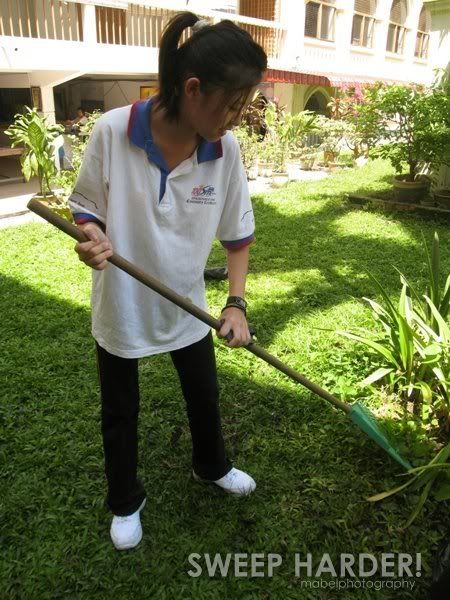 Brushing here brushing there. Our only goal was to kill time. That's all.
Yuashini.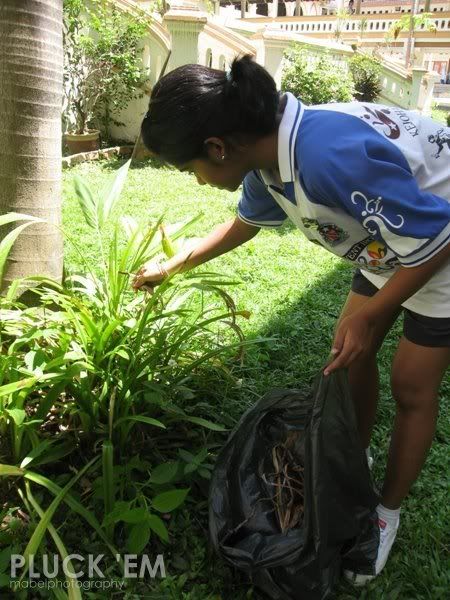 Though it wasn't necessary, we just proceeded with out 'duties'. Like displacing a flower pot and pretend to put it back for sake of taking one picture.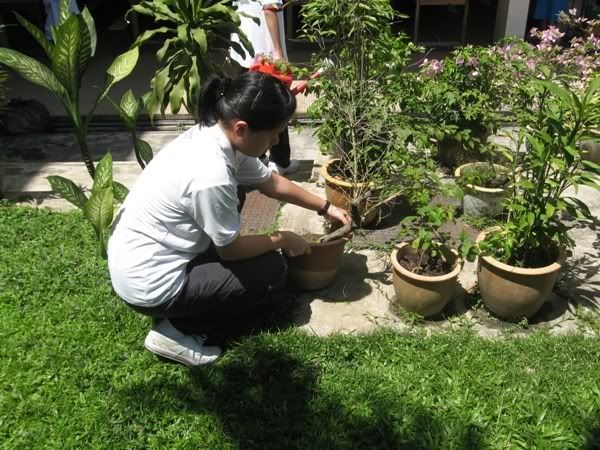 In the process, we had to disturb a few of the citizen's daily activity. Sorry mate.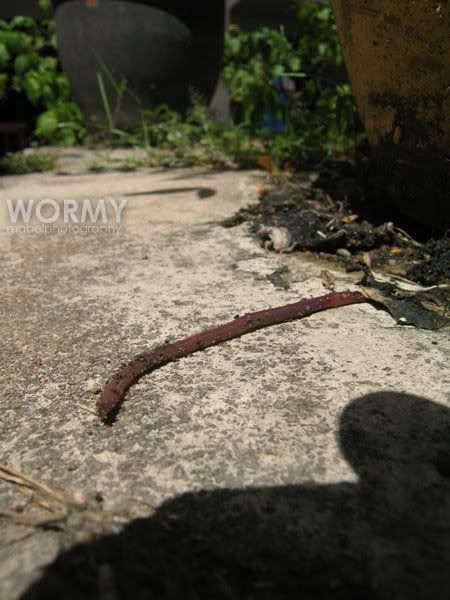 Even i was faking. Lol.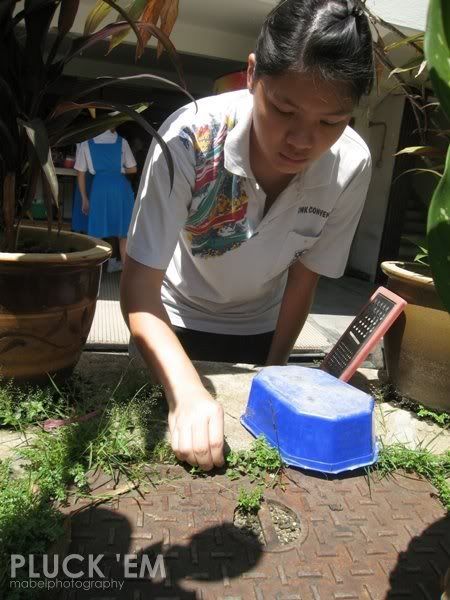 Until one point, when we explored other areas, we found something that fed us with much interest.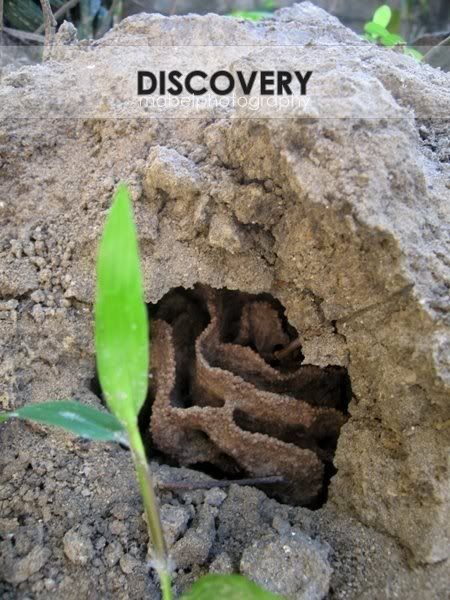 A termite nest. Yes, that's what it is. I was lucky to have brought my dad's camera. Thus, managed to get an almost perfect macro shot!
You have no idea how contented i was that day, despite the much loss in time. What do you think of the shot??
We had nothing to dig with but a broken piece of brick. Had to rely on the barely sharp point.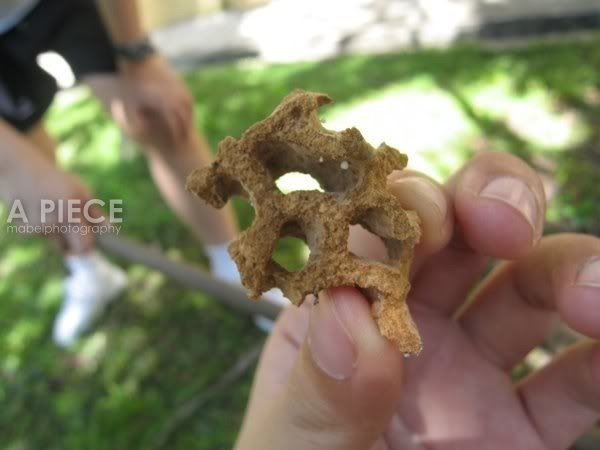 Look at the amazing piece of junk! Can you imagine making this with your saliva! Fascinating!!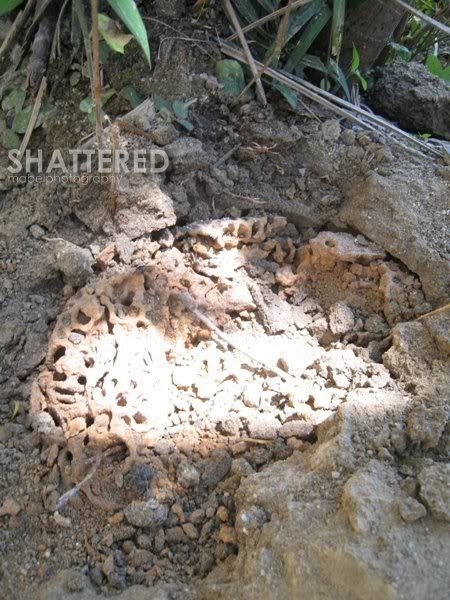 The overall view isn't really that nice but if you take a closer look, it'll take your breath away!! Mmm... and yeah, it's all smashed. Their counter attacks by big termite tanks kinda fail terribly. Haha.
We left it alone afterwards. Its all abandoned on the surface.