Talk about me being lost in the world of school books, has really got me out of the cyber realm. So many things that i owe you guys out there (though there are not many who stops by here) and my vocabs, i'm loosing them! *Faints.
Seriously, after three months of no critical writing, i've lost almost 75% in my share of words. Argh!
Literally, i was hibernating during my absence; eating words of knowledge and resting as i digest 'em. But instead of doing it all in one go, i had to do it constantly. Thus, draining much energy. I had but enough for facebooking. Throughout these three months, fungus has probably taken over this property of mine.
Along the way there were many happenings that hadn't allow me to have a full hibernation. No doubt, i took many many pictures too. Check out the highlights!
19 Feb.
I made an amazing discovery in my school compound. Brilliant architecture, i must say! Don't you think so?
6 March.
Sport's Day rehearsal in stadium. I skipped school and went there for a purpose; to take pictures. Note that i wasn't doing it as a duty (as in helping the school magazine or anything of that sort).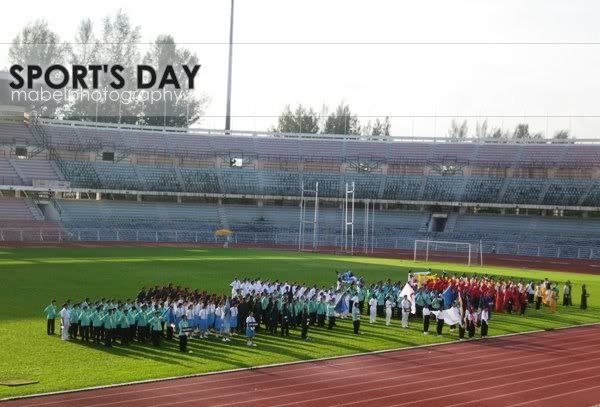 7 March.
And i did it again on the actual day. My sport of running here and there like nobody's business was simply awesome!


28 March.
(Unsure about the date).
On this day, the Photography & Journalism club has officially revived the newspaper business. The generous participation of some very few people who are not members of the club has made it all happen. I too participated, but guess which corner did i took charge in? Hehe!
29 March.
The Rangers went for a hike to polo-ground. I spotted a cute hunk! He approximately 16 years younger than me. But i won't be showing him to you yet. Teehee.
4 April.
Went all the way to Pusing for a banner competition. Do you think we won?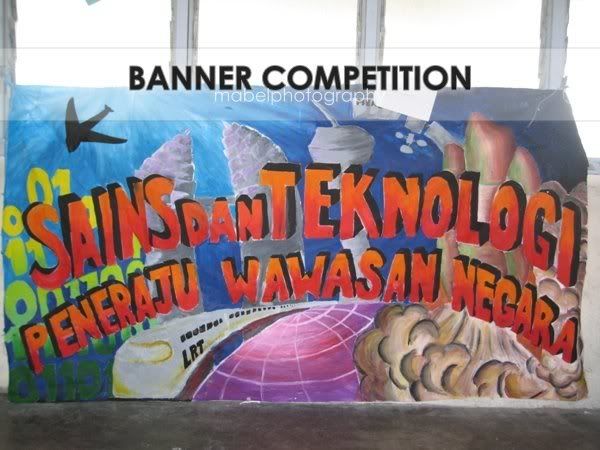 5 April.
My grandmother's younger brother's son; otherwise also known as my father's cousin and my uncle - it was his 25th birthday. We had a feast! Yum.
18 April.
The ever so famous Main Convent Gathering organized by the 4th Unit Rangers committee members of 2009 has successfully created history on this day.
26 April.
I began my photography in the floral area. Now, i have started arranging them. What experience!
28 April.
Scenes after a theft in my house. With this very effective weapon, which only works well with very high defense, the thief didn't manage to escape.
12 May.
A murder scene in the kitchen. Who did it??
30 May.
SMI's 02 Kinta 4th Formers Gathering 2009, themed Light in the Darkness. Great one, really.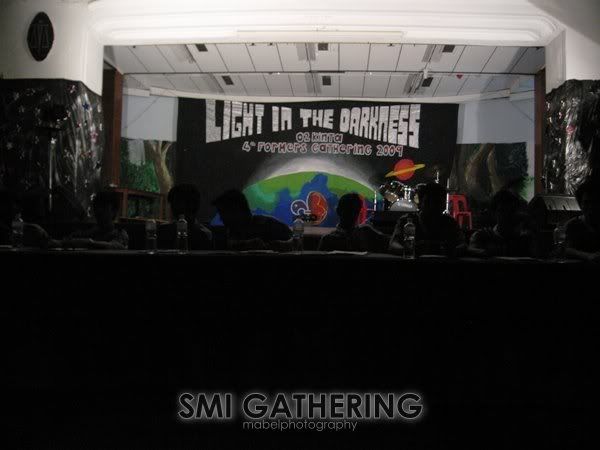 But what was less awesome was the banner competition that i joined. What do you think happened?
That should cover the headlines throughout the months. I cannot promise that i will be able to update anytime soon, but i assure you, i
will
definitely elaborate on these headlines and not leave them hanging like this. It's just the matter of when will i do it.
By the way, i've been wanting to tell you guys about my old camera; the Canon PowerShot A530 - i've sold it for a few hundreds to a friend of mine. Barely enough to get a dSLR though.
Yes, i have planned to marry that gadget, and i still do intend in doing so. Money can really get in the way at times. Pfft. But for once, I just forget about my dad not contributing any money to make me wife of a digital SLR when he bought an ice-kacang machine sometime ago. Heck, what is better than having ice-kacang whenever you want in this ever so hot weather?!
Got to run now. Till we meet again, people!
P.s. About the free blog hosting programme that i took into consideration, i think i'm content with my current blog. Thanks for your votes on my poll anyway (:
P.s.s. Wonder whether i'll be able to change my header.. Hmm...