Updates updates! I know you must be silently saying "Finally!". I heard you alright.
Sports day was a long time ago. Happened somewhere in March. This means that i'm actually updating a not updated post of a past event. Hehe. I'll just keep it all short and.. err.. short. Let's proceed!
Interruptions;
Great that i was able to have a play in a game of badminton three days ago. What's not so great was, i injured two of my fingers at the end of the game. My last two fingers (the ringman and the little one) got hit by the racket of my teammate.

Yee-ouch!!
Like i said before in my previous post, we had a rehearsal before the actual Sports Day. I did take quite a number of pictures, but i've only chosen a few to display it here since i have to keep it short.
It was quite a tiring day for me. All the running had really worn me out. Just look at the sun man!
I seriously feel for the marchers. The heat, the sweat, the tiredness, the rehearsal itself. Pooh!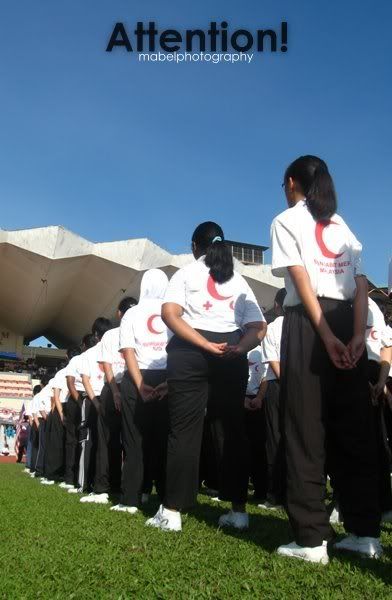 Good thing there were stalls outside of the stadium. Had to queue up to buy these fresheners. Mmm... one cup was definitely not enough.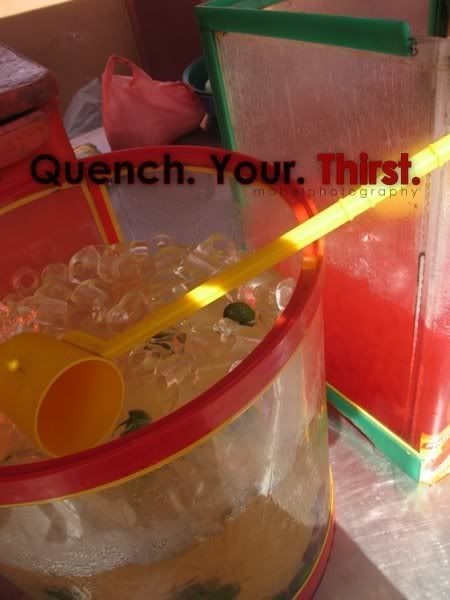 Then came the actual day, a Saturday morning, when the sun has just awakened.
Marching was first. So, just to name a few;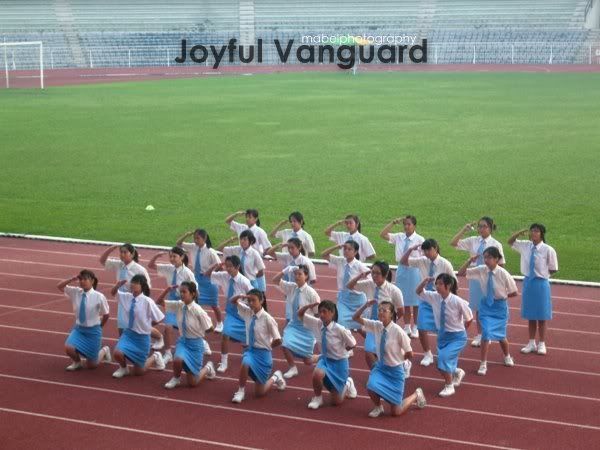 Nevermind who won and who didn't. Just admire the pictures! Lol. Everyone's attention were actually placed on them marchers, while i drew myself to this amazing view of the second. I just had to snap it!
Then the four colours came in; yellow, red, blue and green.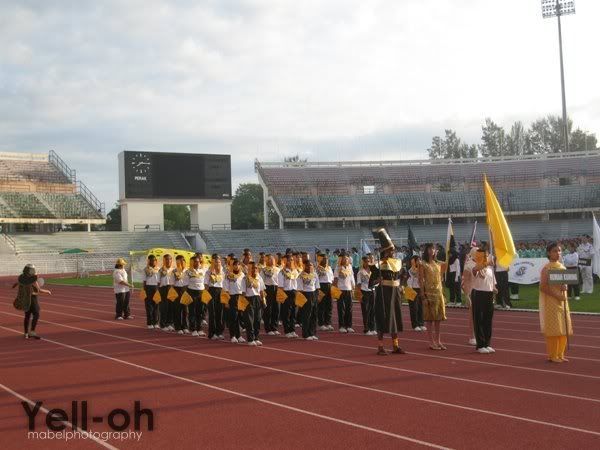 And oh, i spotted a green ant - the mascot of green house. Creative ay?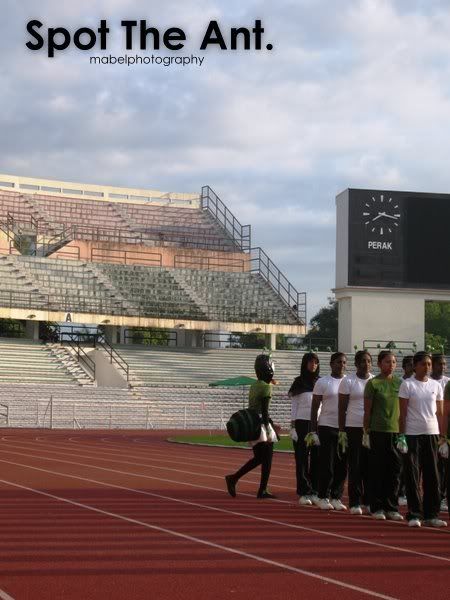 Here are the plastics. With paper stickers on 'em.
It's kinda funny spectating from afar. The people are so little! You can just put your hands forward and pretend you're squeezing them with two fingers. Lol! Moreover, they're jumping around. Haha.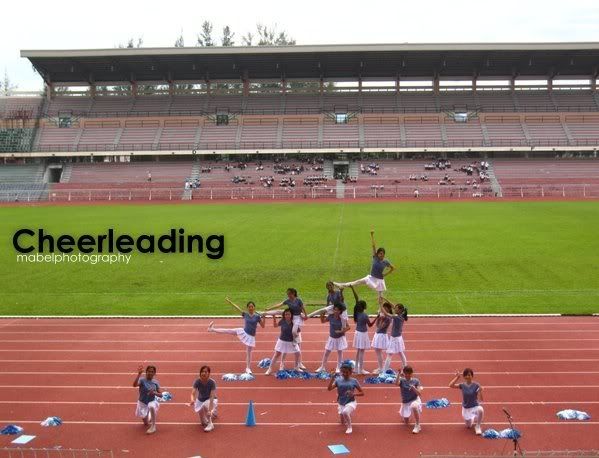 Like i said, one cup is just not enough. This was my third i think. Don't worry, i threw it away after the shot... i think.
I was glad that the day came to an end, also because i had so many pictures in my camera!
By the way, this was taken while i was in the car. Was passing by a road in Ipoh old town when the car was stopped by the traffic.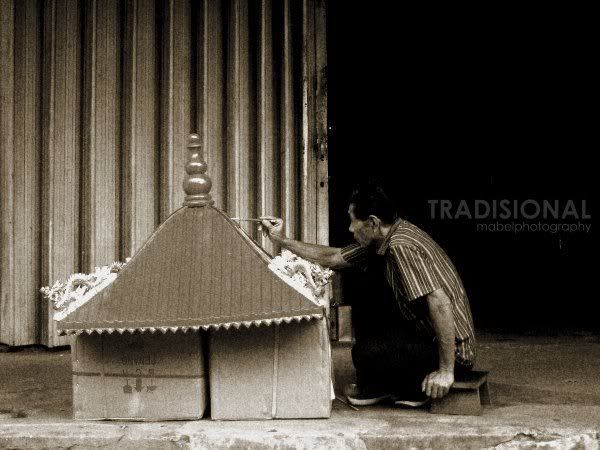 That's all of this outdated update.
Crap talk;
In opposing to the word update, could the word downdate be of any sense? Hmm.. Just wondering.


By the way, i'll be taking my piano exams in KL - Kelana Jaya this Thursday. With this barely-enough-confidence, i hope i'll pass *sobs*.