It was the third day of CNY and Clarissa (my relative from Penang) was here. Ben suggested that while she's here, we should go to the Lost World of Tambun.
Of course, no doubt i did bring my camera there. Couldn't use it during the fun most hours since my camera wasn't designed to be waterproof. So i took some shots after our play instead.
Tried to catch the tiger show but unfortunately, we were a little too late.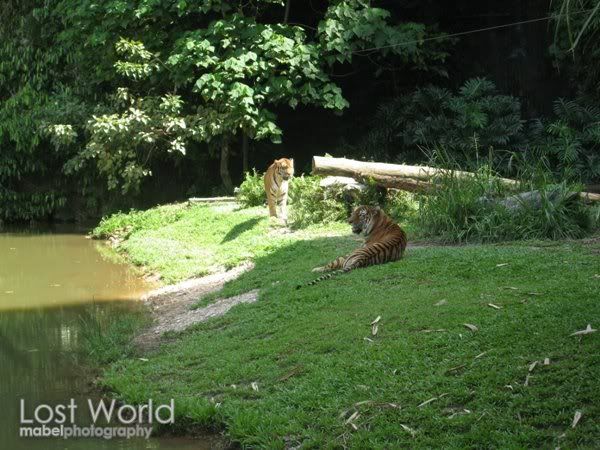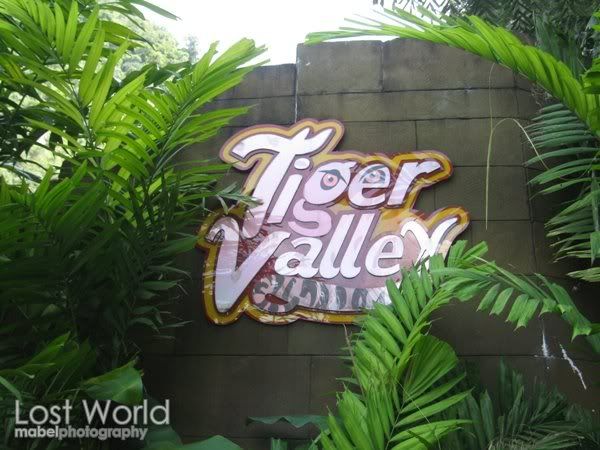 The three ringgit (i think) tour around the place on a very slow moving train.
Those who came along were Julian, Sarah, Alex, Ben, Joel and his friend, and not forgetting John.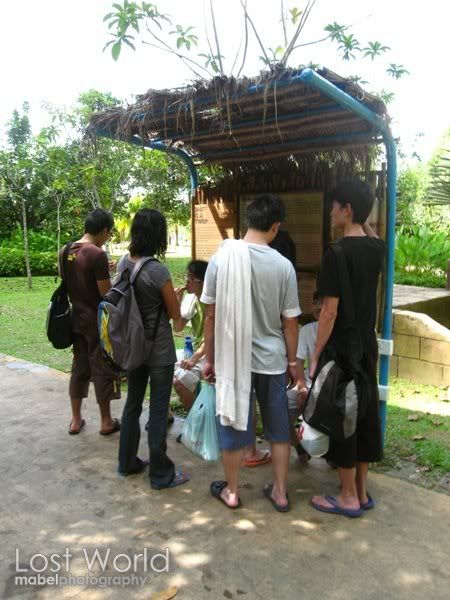 Some of us decided to take a ride before lunch. Wasn't sure whether the camera was allowed in or not, didn't bother.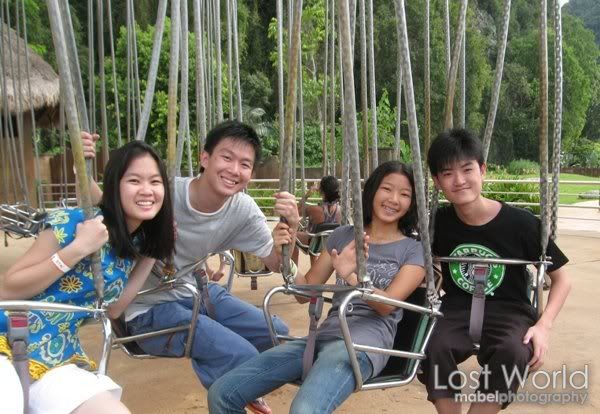 Once we were up, out pops my camera lens.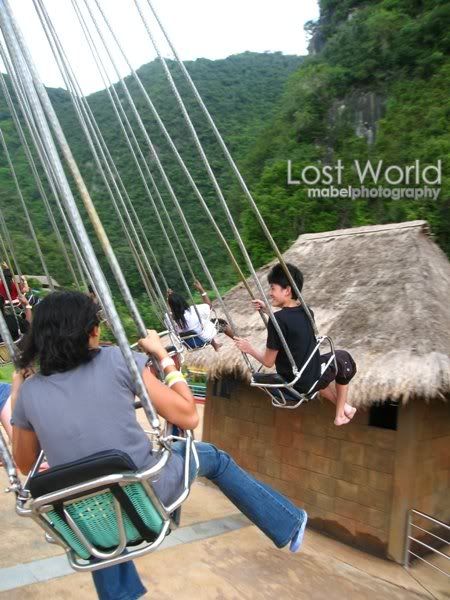 Then we sat on the next one.
Individually also.
Some random shot.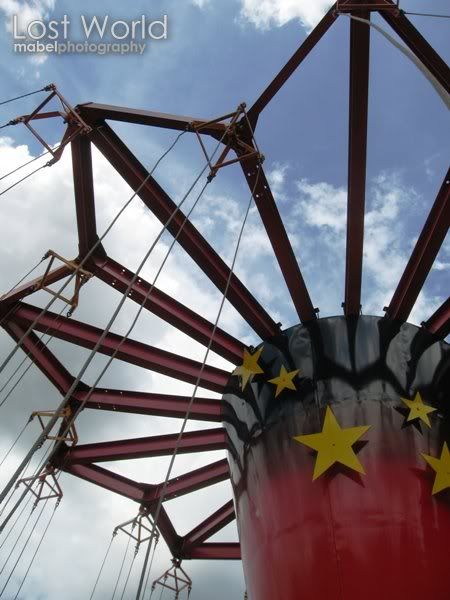 Didn't quite like this ride since the seat was really a pain. Very very dizzy as well. Urgh.
Front view.
Back view.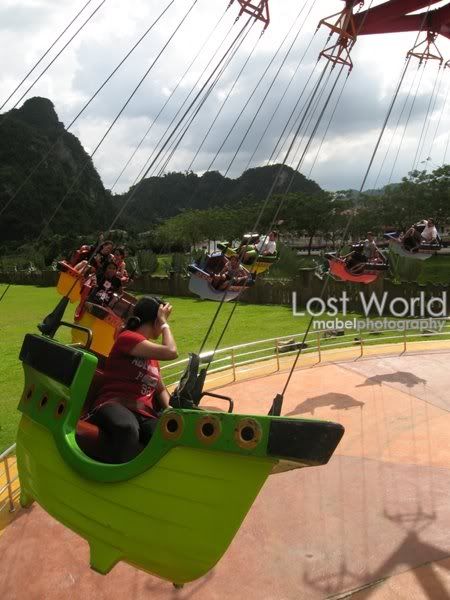 The fun doesn't just end there. Went to Hansel's place for a gathering - or rather, for dinner.
Not a very nice shot here. Hansel's hand (the big one on the right) suddenly dashed in.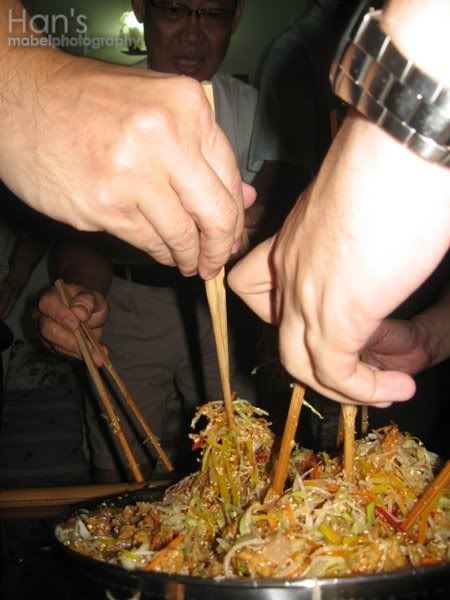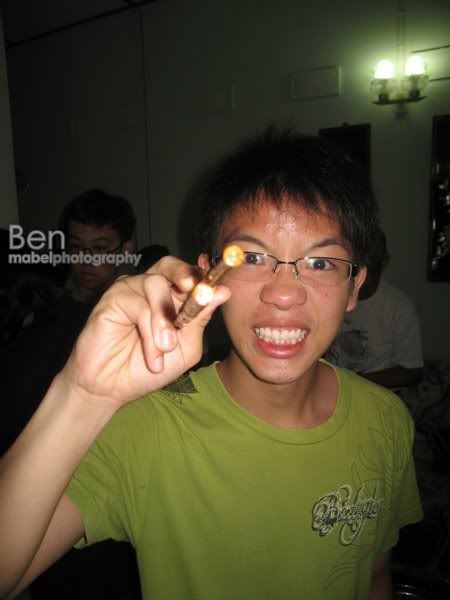 Look at all the food!
An attempt for a close-up picture - failed.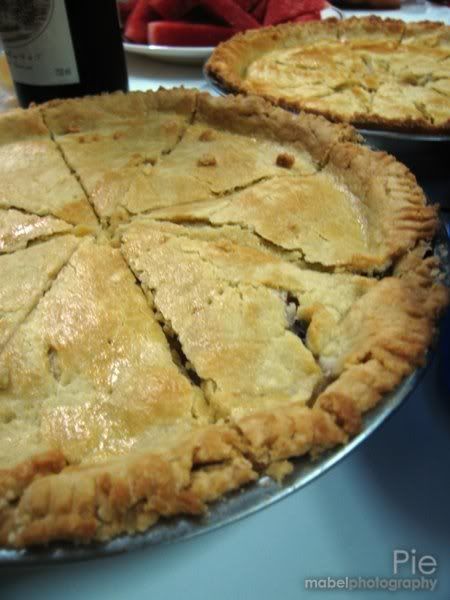 The punch. Tasted lovelier than honey when you add in the red wine. Slurps!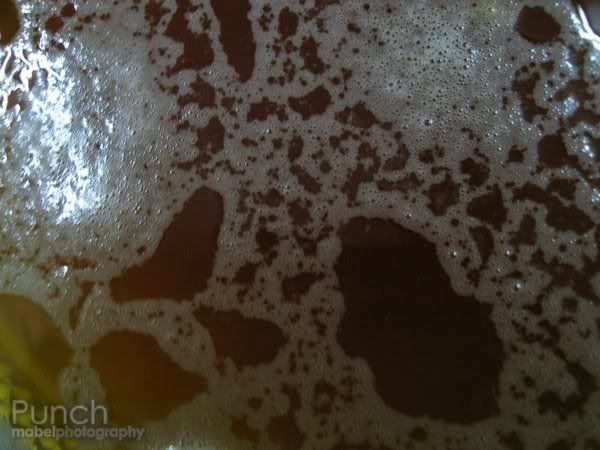 While eating, some of us youths sat down at the sitting room(?), watching Get Smart. Dang funny! Haha.
A candid.
Szemin, Alex, Sze Wei & Sarah.
I was bored since i couldn't join the guys for supper - venue; McD. I was really hoping i could get myself a McFlurry to end the day. Ended up taking pictures like this. Lol.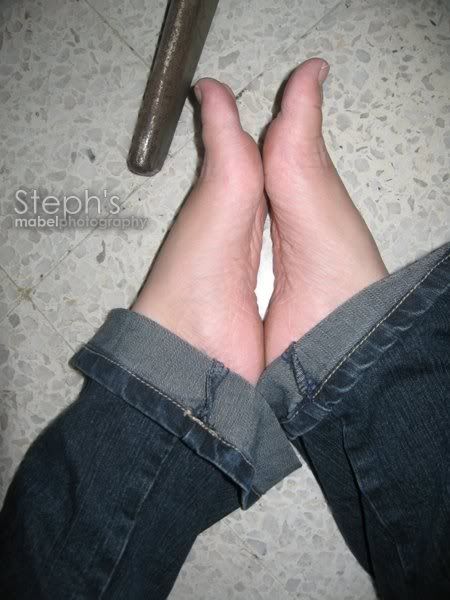 But it was still fun.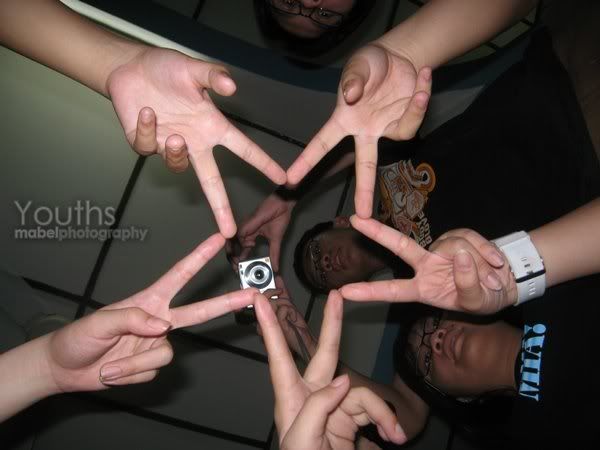 A sweet and sweaty wet day it was. The float. The rides. The brief swimming lessens. The kiss. The punch plus wine. What wasn't so sweet was the sunburn on my cheeks. Heh. Also, a slightly upset stomach during dinner. Anyhow, it was all still very sweet.
*Smiles*