Supper time! It was a long time since i last shot on food.
After games, after washing up, we devoured on the food.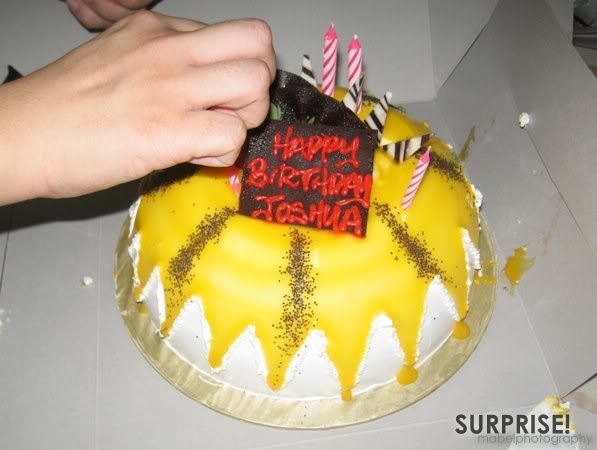 If i'm not mistaken, this is a mango flavoured cake.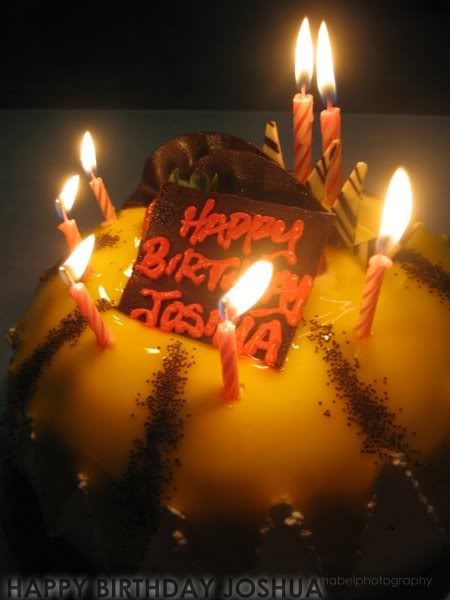 Didn't use the flash for this one. That's why, kinda blur.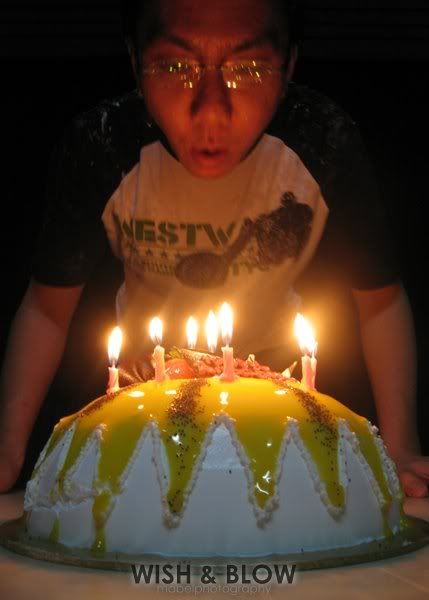 I assume this year Josh has had two birthday cakes. Lol. One here and one on his
b'day dinner
.
Take a closer look at the surprise we gave him.
Mmm... Big Apple Donuts! Darn, blurry.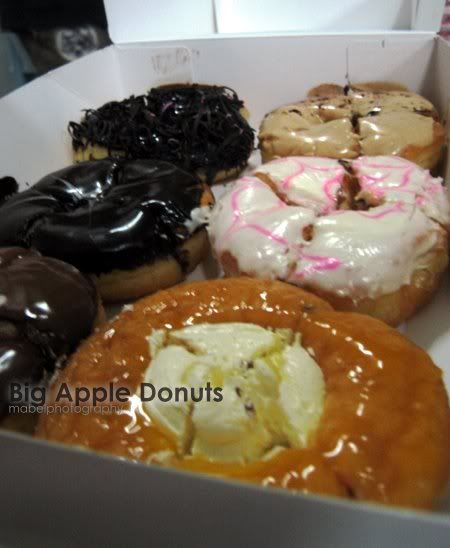 Thanks to Hansel! It was he who brought 'em that night.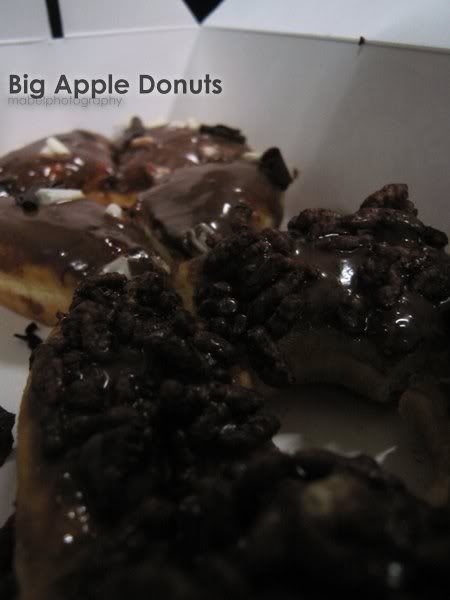 Nothing very heavy. Just little tit bits.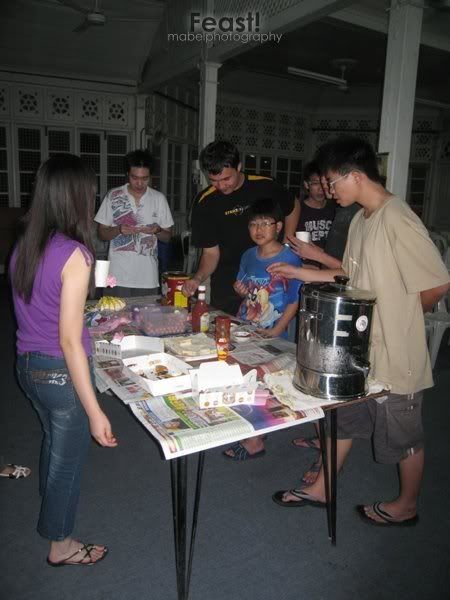 And so, this is the end of Josh's B'day Dinner.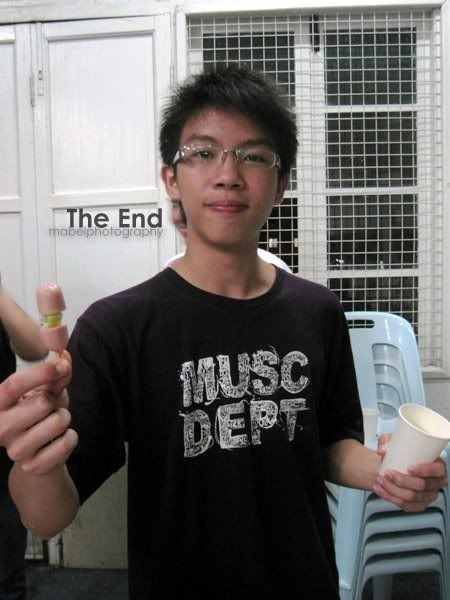 While feasting, there was a beautiful display of our money turning into firecrackers cracking in the darkness of night. One by one the coins fall off the sky, exploded for once and turned into smoke forever. Yes, expensive fireworks displayed by the government. See it here soon!