Howdy all! Sorry for the long absence. Was very exhausted after the happenings of the Chinese New Year week. I'll update on that soon, but for today, something short as a start after such a long break.
JuEan happened to return my camera (the Canon Powershot A530) on a Saturday, when we had to attend school for the Chinese New Year replacement. It was my English Sensei's class when boredom started ruling. So, i started shooting.
This is WeiWei's ever-so-full-of-bones hand.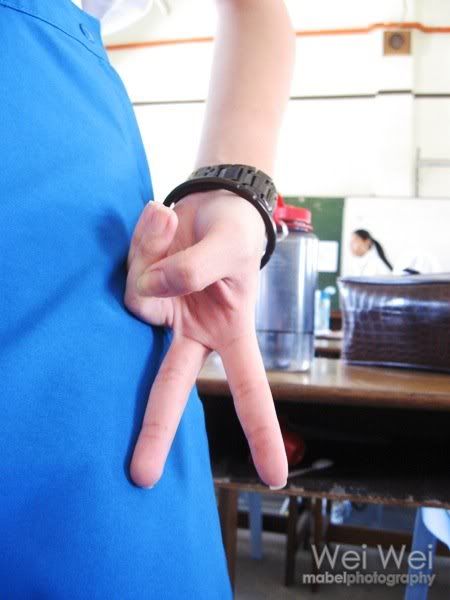 And right next to her,
PuiMun
the adorable.
I was really really bored, seriously. Took out my marker and started doodling.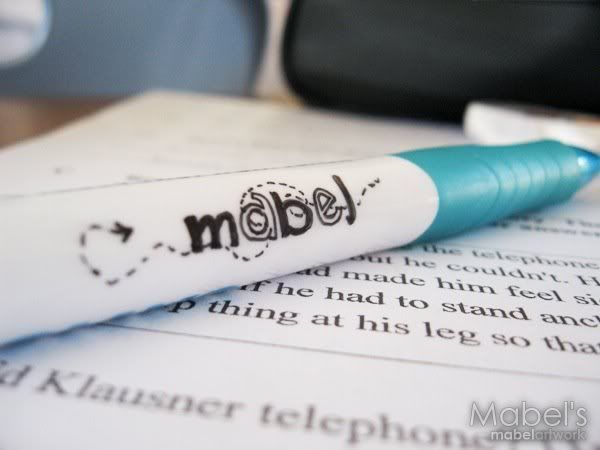 And Evon, my tablemate, made me do hers as well.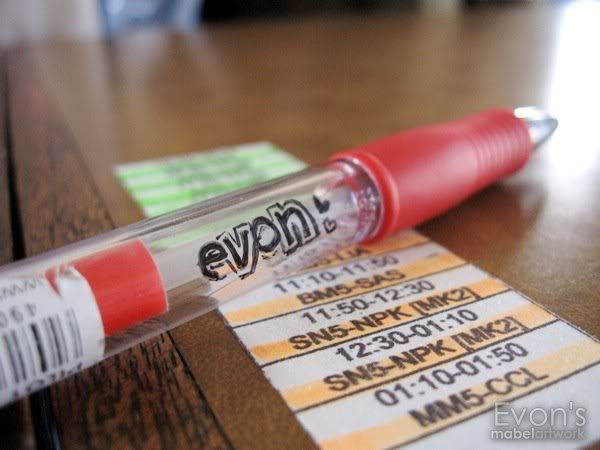 We were supposed to do our own reading on 'The Pearl'. I wasn't amused, and Evon, depressed? Lol. Note; this is not what we do everyday. It's just that going to school on a Saturday feels so weird. Especially when it was the last day of schooling, when the holidays were just around the corner.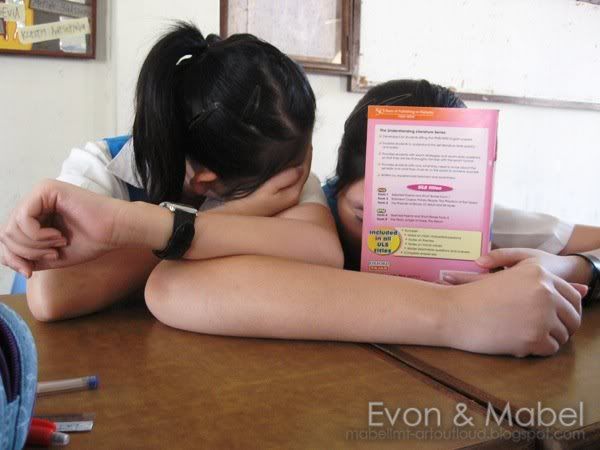 By the way, remember the post where i posted about
My English Sensei
? I drew something like this right?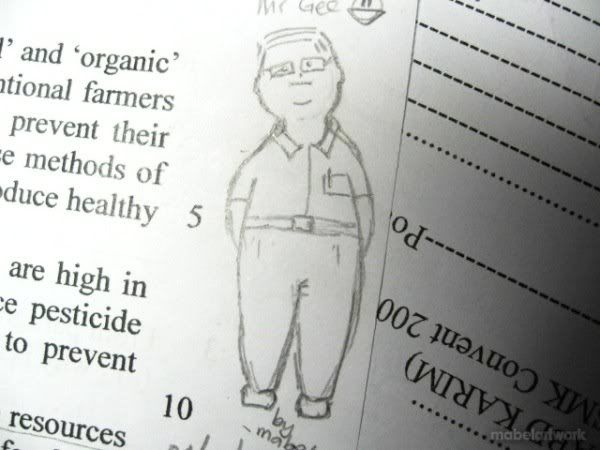 And from
My English Sensei 2
, i did this: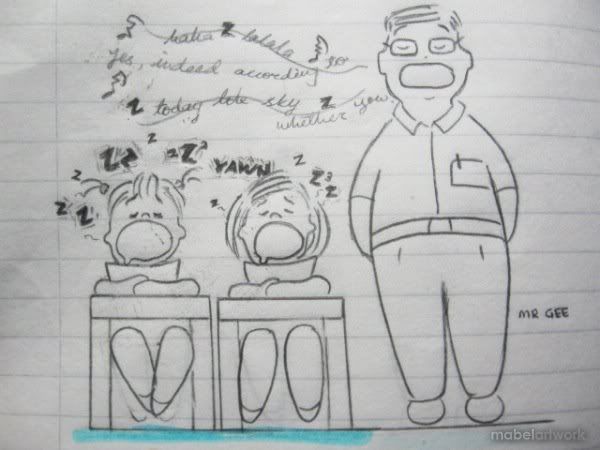 Now, i shall reveal the model of my doodles. Presenting to you, Mr. Gee, the proud teacher that knows not of his amazing abilities to keep one asleep.
Haha. How's my drawing? Anyway, i found out that this coming Monday is a holiday! Woots! I hunger for more school breaks.