Hello world! I'm finally updating my blog! Wasn't able to update cause i thought of taking a short break - Valentine's break? Hehe. Also because i was preparing for my new header. Nothing big, just as simple as my previous designs. Not so sure whether i've improved or not but stay tune, i will be putting it up real soon!
As for now, more events and more pictures! Whee!
Went to Josh's house few weeks ago (i know, such a long time) to celebrate his birthday in advance. He invited my family and my camera became my date.
I was a bit reluctant to make use of my 'date' though 'cause i'm not so fond of flashed pictures mainly because i'm still not good with it.
So please do pardon the imperfections. Many pictures here have imbalance lighting.
The cake after dinner. Cheesecake... Yum!
Blow wind blow. The flashed spoiled this. Haih.
Can't blow it apart? Then cut it.
Random shot by Julian.
Went up to Josh's room to watch some clips in youtube.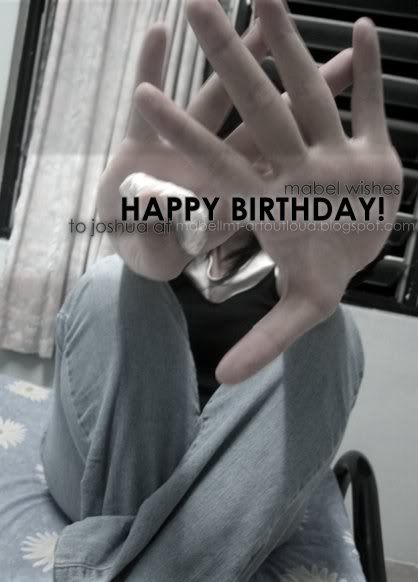 While waiting for the upload, Julian became cheeky. Haha.
Were about to watch left4dead's, and we did. Can't see me in this obviously because i was the camera person.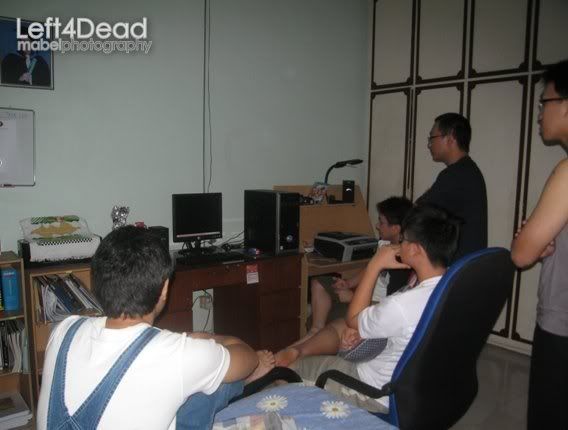 Five days later, the church youths had a surprise party for him, which was on his actual birthday. Did a prank on him. Lol. Will update on that, but not so soon. Hehe.
Hope you enjoyed this batch! Remember to catch my new header ya!!