I am very very determined to finish up this wedding post! I only have one and a half batch more to go, so please please do bear with me.
I think i should like this batch the most, 'cause the highlighted moments are here! Hehe.
By the way, this is the continuation of
WanYee&WaiLeng's Wedding (P4).
Shot this one using the auto mode from quite a distance, thus the low quality in terms of clearity.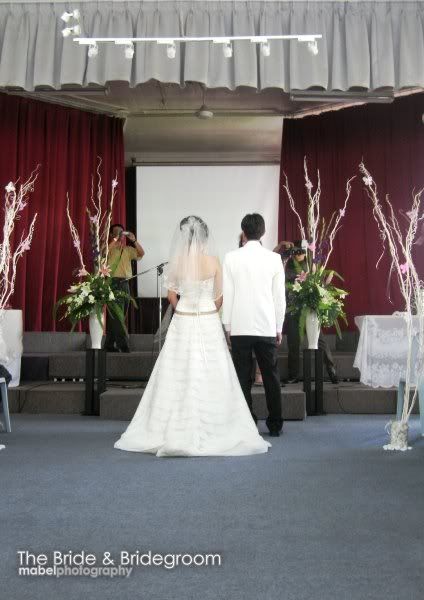 Many went to the front, so did i.
Lucky me, i found the roses!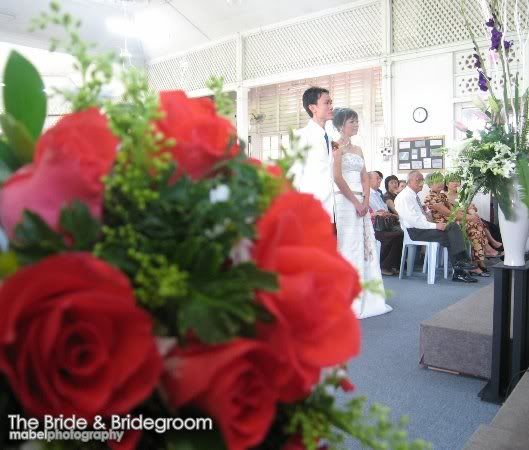 Played with it much! Woots.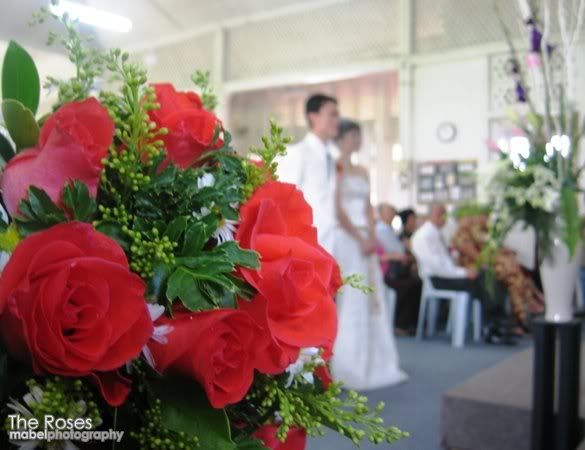 Confession time! Err... i mean, the vows.
Kinda like this shot. There much details on the bride. It's as if time stopped - or something like that.
It's her turn. Hmm... was trying to do the same to this pictures, but not nice.
Introducing, his parents.
Back to the blessing.
Took this one from the cake deco (see the cake
here
). Never thought it'd turn out this nice! It was worth trying, really!
This is it!! The lovebirds are completely surrounded by snappers.
Thought of giving myself a short break from snapping, until the little gal came in the frame.
Ahh.. the bridegroom singing. Do you know where i was positioned while taking this one?
Near the stage!! I can't believe i did that! Goodness!
Another shot i love. Or is it the boy that i favour? *shrugs. Who cares; the picture is nice.
Wahaha... On my next post on this, the photos will be as many as this - hopefully. Toodles!