Alas, the arrival of the bride! A week before the wedding, YokeLin sent me a sample of a flowergirl picture. She wanted me to try snapping one as similar to it. This was the picture she sent me: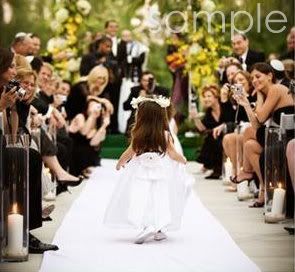 I thought this shouldn't be hard. All i had to do was just get the angle right and be quick. Unfortunately, last minute changes on the aisle made it impossible for a perfect shot. What's worst was the flowergirl didn't even walk in the center of the aisle!
These were the best that i could do. *sobs. How disappointing.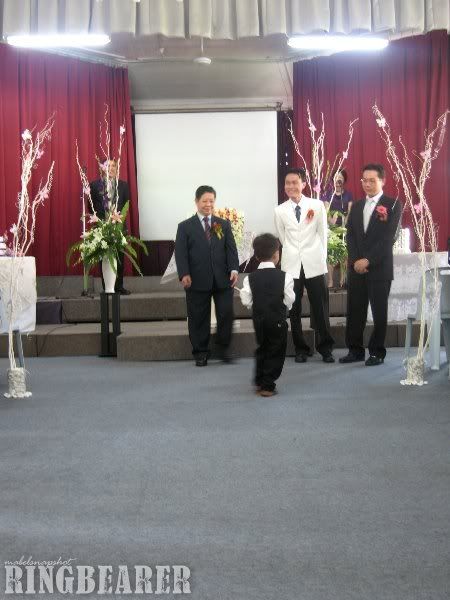 Though the imperfection, i was glad that i kept attempting; giving my best shot at every released shutter.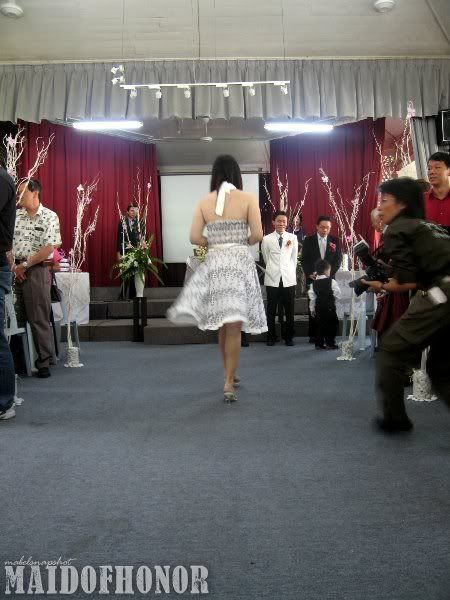 And finally, i rejoiced at the possibility of capturing the best shot when the bride walked in. Immediately, hopes were shattered when the lady behind her came to sight. Yorr!
Oh well, too bad for me. Sigh. Hopefully i can have another try next time.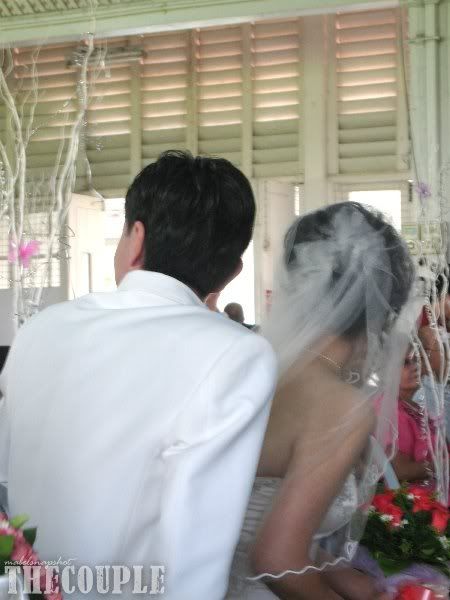 Pardon me for taking so many of their backs. Haha. I reckon this would have been a good picture without the little heads at the back. Hmph.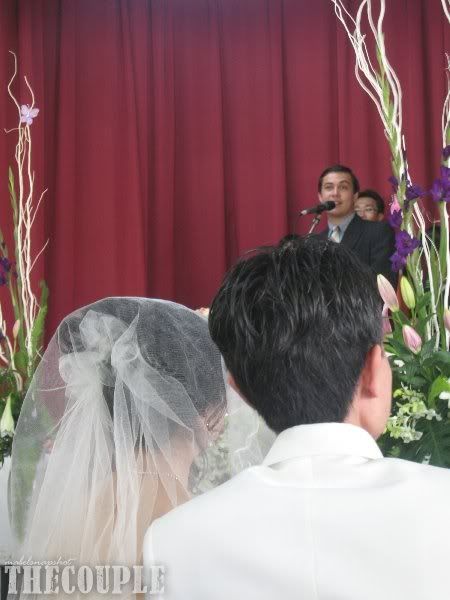 Next up, the choir's performance.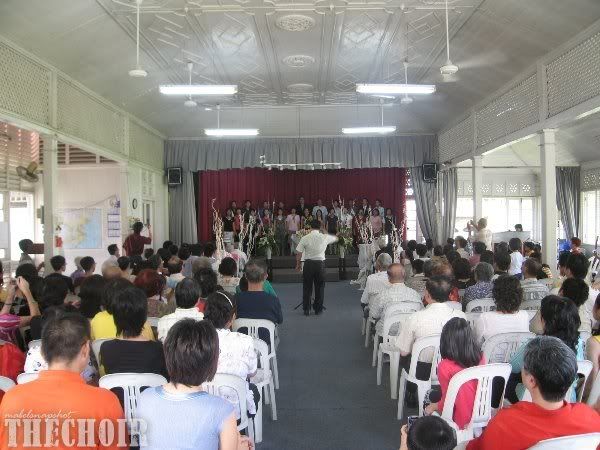 Do you know what was the one thing that kept this picture from the waste? It's kinda obvious, so look. Haha.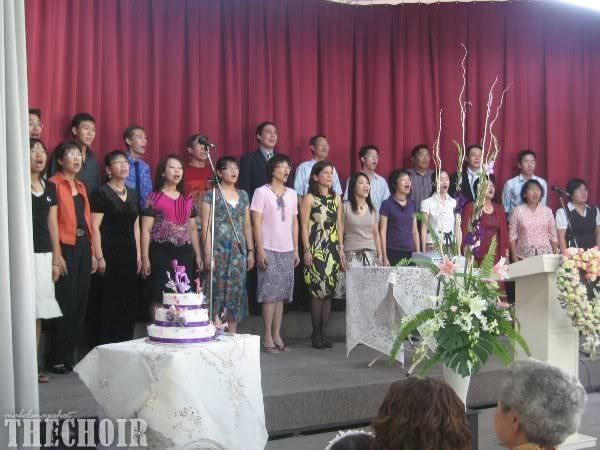 Aiyak, the flash didn't work. Or did it? *shrugs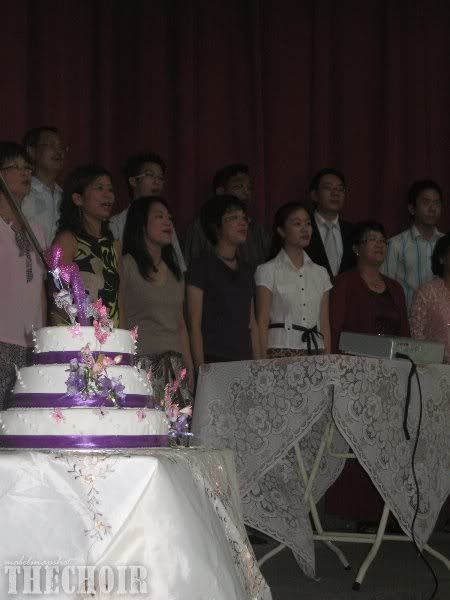 Okay, that's all for today. And oh! I realised I haven't showned you the faces of the day's hero and heroin. I'll reveal 'em on the upcoming post ya. Hehe.
Ps: Saturday, is today. I am officially seventeen and one day old. Hmm...