Heya! Back with more pictures! Didn't dare upload too many for the last post. Thought it might slow down the loading. So bare with me ya. I will need quite a number of posts to finish the whole wedding thingy before i continue my posts on my trip to Cameron Highlands.
The last time i stopped at the cake deco. Now, presenting to you the whole cake.
The Orchids. I intended to include the pianist as the background. Unfortunately...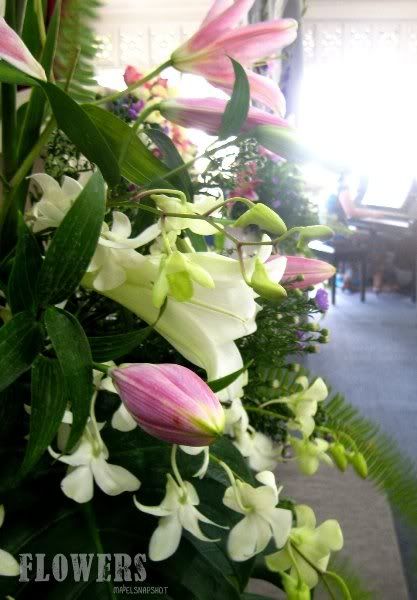 The service still hasn't started, so i went round snapping more photos. Was attracted by these pair of shoes. Nice hor?
Wasn't easy to take 'em 'cause one: my camera has slow shutter speed, two: the legs didn't stop moving, three: i didn't want him to notice me shooting his shoes. He might probably run away or something if he did. So i had to make many attempts.
And the shoes belong to him. How unexpected of him to look down! Couldn't resist it but randomly tilted my camera up and snapped. Knowing that i wouldn't have another chance, i was praying real hard that it'll turn out nice (my camera was so low that i couldn't even see the screen). Luckily, it wasn't very bad. Hehe.
Hmm... they were ushers i guess?
Woots! KahWai's the ringbearer! How cute!!
Somehow, i thought this picture looks best in black and white. Is it okay?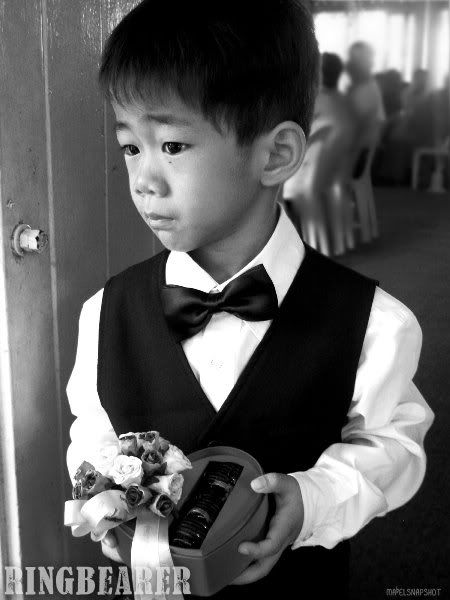 Actually, was supposed to snap his whole family, but... hehe. Couldn't resist.
Ahh... great! The flowergirl is here too!
Now, what's even better is the arrival of the hero and the heroin! Woots!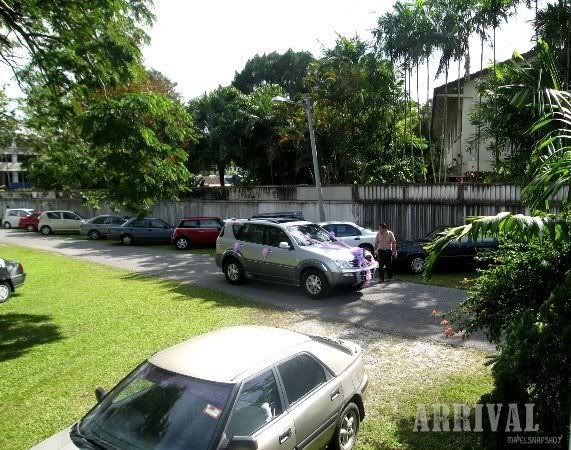 But the bad news is, this post has reached its limits. Hehe. Check 'em out in the next post!
Ps: Tomorrow's the day! Copy; tomorrow's the day! But i reckon it's gonna be just like the other days. *sigh.
Pss: What's gonna happen tomorrow?