Aikz. Supposedly, this should have been posted yesterday. But because i was a little too tired since it was my first day of school, had to postpone it to today. Sorry for the long wait ya!
Before that, a little about school. One word to describe it; yawns - as usual. Duties starts to fill up - as expected. Teachers as crazy as ever - no doubt. And, the thought of SPM sends my bones to the rattling beat.
Heh.
Nevermind about that now. Enjoy the pictures ya!
Joel & Ben.
It was still early. Wasn't in a very good mood at first. Dad thought the ceremony starts at 10, and scolded me for making him late as we reached at ten something. Turns out that the meeting actually starts at half pass ten... Thanks so much, Dad=.=
My mood couldn't have been better if it wasn't because i had better things to worry about; my duty as the day's photographer (assistant only).
Lucky me, i got to know that the ring was here and walah! Snapped some valuable shots of it.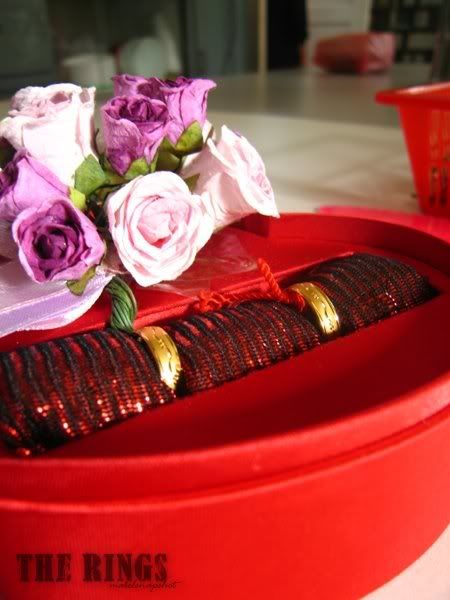 I was told to help take photos of the decorations, cake, the audiences and etc. since the main photographer (YokeLin; owner of the D80) had to be with the bride for that morning. So yea, i was most excited to do my duties.
Joel & Ben.
Sadly, i felt that i didn't quite did a good job. Maybe it's because it's my very first assignment of this sort? What i wasn't satisfied with are my shots of the event. Pictures on the deco wasn't really excellent either. *gasp.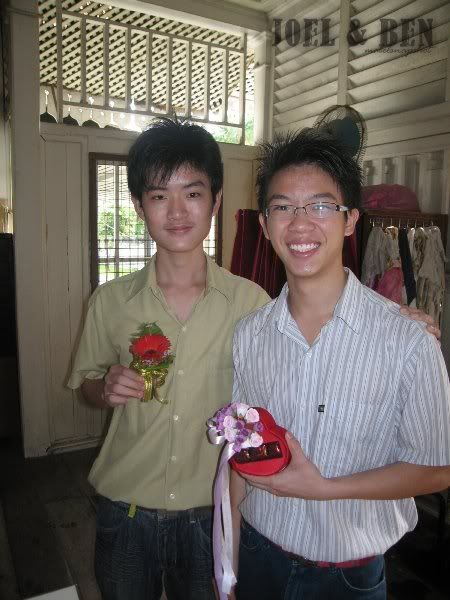 Sarah & Ben.
Walao, blinking at the same time. Haha.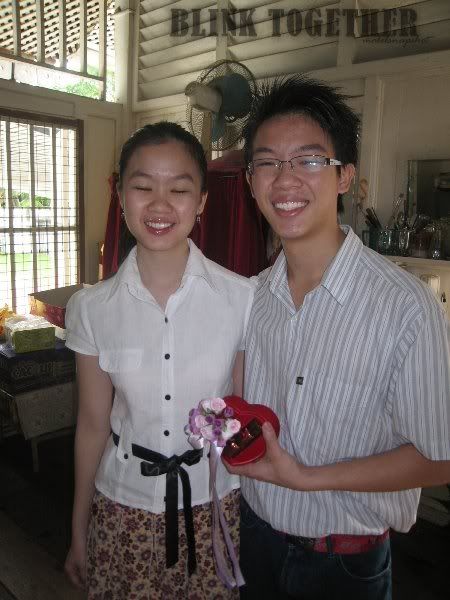 Okay, had to take another because of that. Eyes open.
Used auto mode for this one (lazy to change to floral mode), and it turned out nice! The red didn't come out like the ones in this post:
Floral Snapshots XII
I wonder why.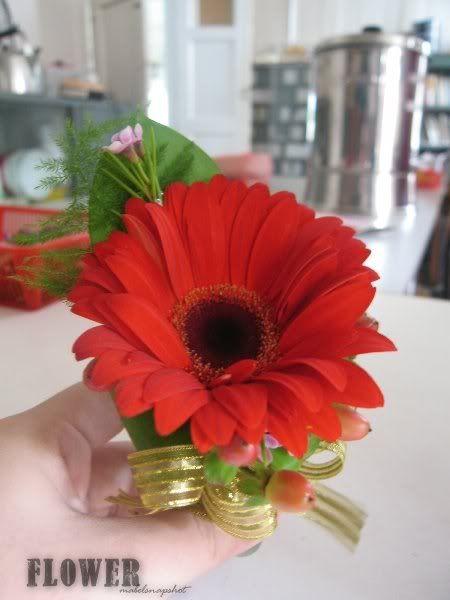 Now, the cake! We shall move slowly. From the top first. And yeah, i know - not a very good background.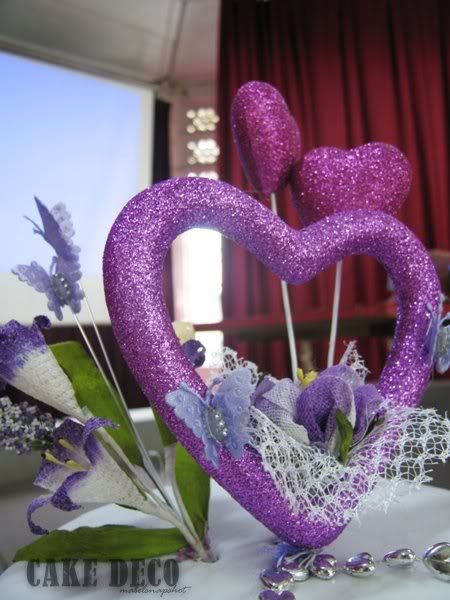 There are actually butterflies on the wedding cake. Hmm....
Hehe. That's all for today. I'll upload the rest the next time. Will show you the whole of the cake then. Signing off!
Ps: I noticed that i've been taking a lot of pictures of 'people'. Rarely did that in my previous posts. Maybe it's because of the holidays, that's why everything's so happening? *shrugs.