Remember the
Seventeenth Flag
post? I said that this year's flag (metaphorically referring to my birthday) is not as dull as the previous years. This year, to be frank, was the first ever year that i celebrated my birthday with my friends. Seriously!
It all began like this.
I was supposed to attend a meeting at EeMeng's office. Had no expectations, nothing. Just went there to discuss the youth meeting for the year. Those present were Hansel, Joshua, Julian, Stephanie, SzeMin, PuiYee, EeMeng and myself.
Took about an hour plus to finish the thang before going back - i followed EeMeng's car. Then, that moment, i saw this:
I was quite surprised! Seriously. I didn't thought they'd remembered! I didn't even have the slightest thought that they knew about my b'day!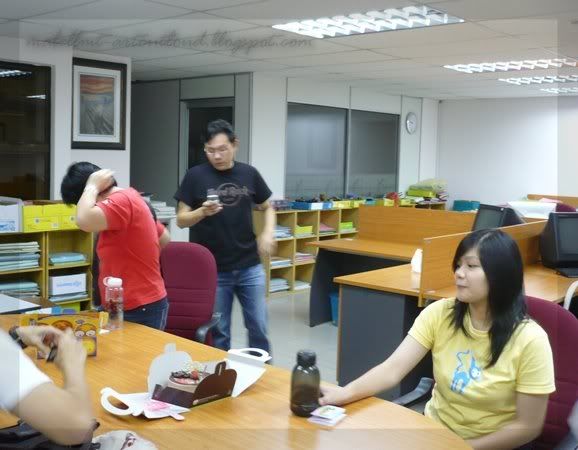 I was regretting already once i saw the cake. Why? Because i didn't have my camera with me. Not even my phone!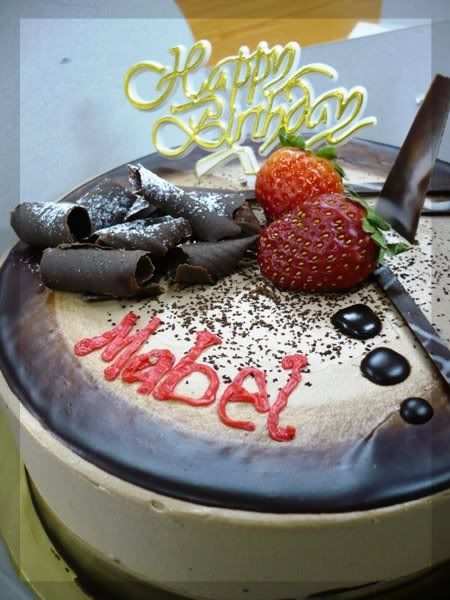 Luckily, Steph brought. So i borrowed and shot some close up pics. In macro mode!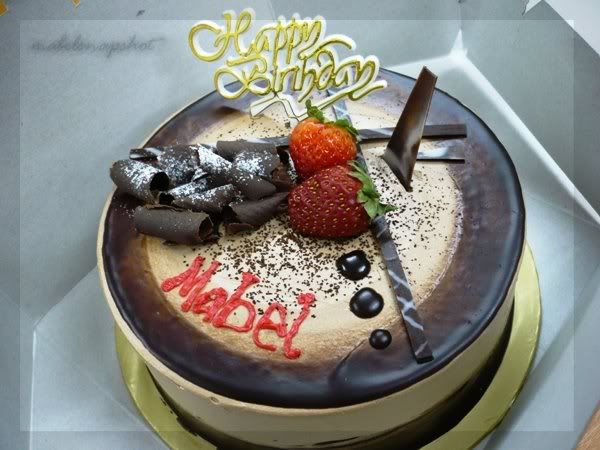 Mocha flavoured cake!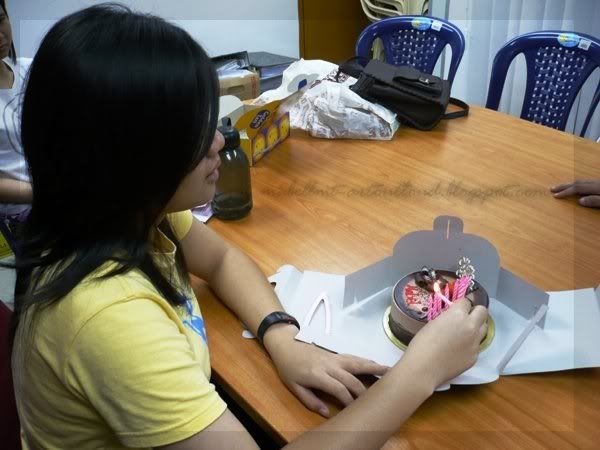 Hansel went all the way down to get a lighter.
EeMeng and PuiYee.
Everyone watched as i lighted up the candles.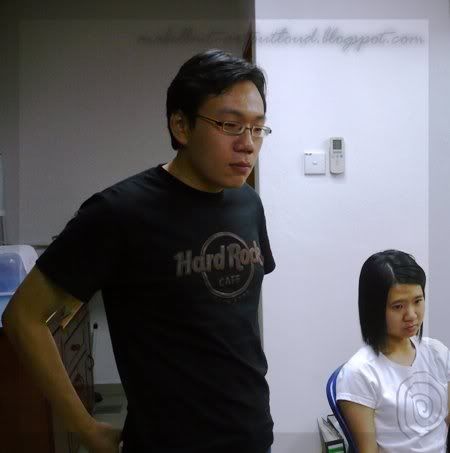 Tadaa! All done. Steph took a picture of it before offing the lights.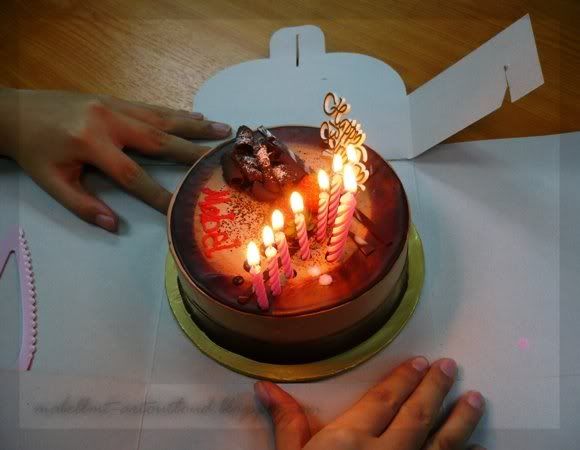 I know, i look older here already. Lol.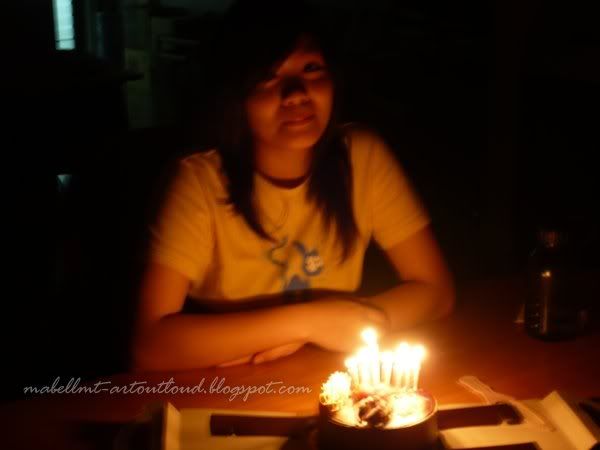 Another one of my close-up shots.
I really really must thank Steph for bringing her camera. If not, i would have cried.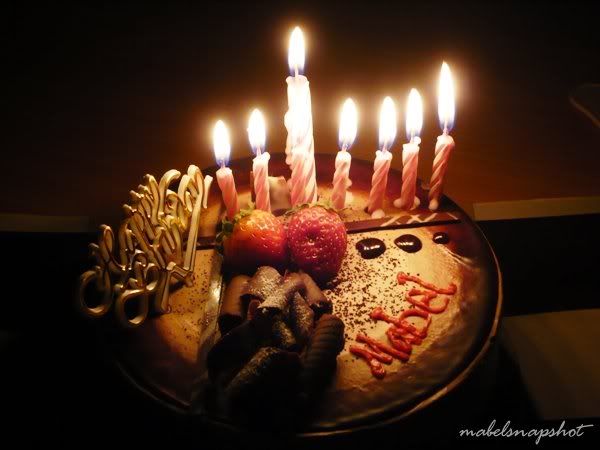 Haha. I shot myself. Must have accidentally zoomed in.
And yes, it was dang delicious!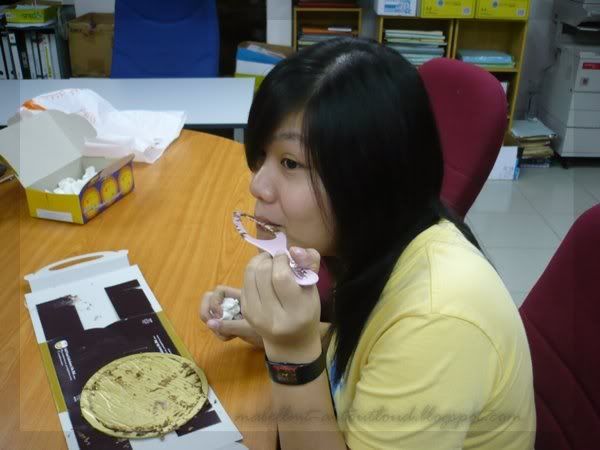 Thanks all! You guys have made this simple surprise a memorable one.
Ps: I feel so grateful.