Hello all! School has started once more, but it's gonna be the Chinese New Year soon! Woots! Which means, holiday - away from school!
But then right, i've got to spend the time on studying and homework and stuff. Sigh. What to do, dad's already lecturing me about my after SPM path. He made everything sound as it i'm not anxious, neither am i prepared or bothered about it. He thinks i'm ignorant and not serious. Sigh. What can i say? Taking up graphic design, to him, isn't a serious thing. Art to him is my hobby. Hello? Did you say art is my hobby?? My carier to be is my hobby?? SIGH. Another reason why i didn't bother voicing out anything - there is no necessity to clearify such things - no reason why i should give aid to his understanding.
So yeah, that's exactly what's happening these few days. I shall practice patience. Blah.
My church's Sunday School Magazine is finally out! Was part of the editorial team which consists of Hansel, Joshua, PuiYee, JiYan and me. Also, not forgetting YokeLin as the photographer.
Each student (it's actually opened to everybody) are required to send in one article. And here's mind!
Remember last time i posted something about selling bookmarks? If not, check 'em out in
November's First
. Initially, i planned to sell this: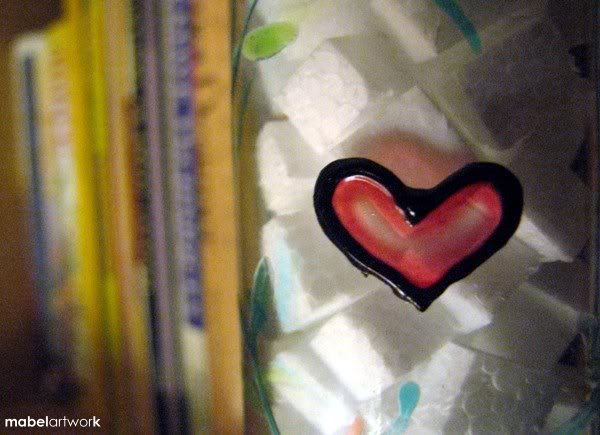 It's a bottle with glass painting on it. But then, come to think of it, who would buy it?? That's why this became the
kos lepas
(some terms from my economic class - hehe)
.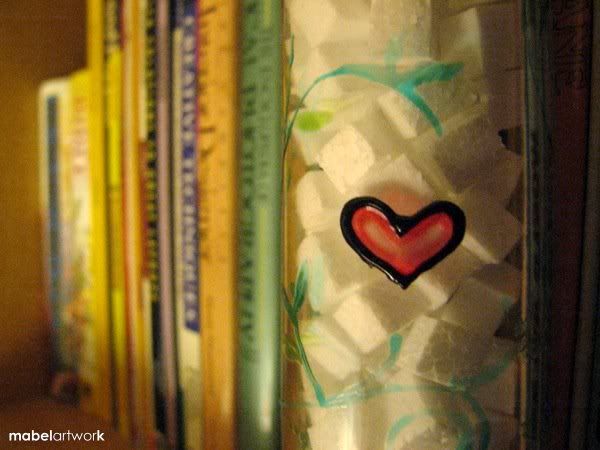 Short post today. Hopefully i can get all my plannings done asap. And, another thing, my dad's rants about my KUMON is annoying. Makes me wanna stop each time he mentions. Pfft.
Okay enough of the rants. Signing off now. Haih.