Howdy all! Such a long time already since my last update! Pooh! Had been awfully busy; to the extend of not sleeping for a night (to complete the accounts homework...pfft.)
On the twelveth, which was a Monday, i got to meet a Malay-speaking Australian from Melbourne. She's actually a teaching, skillful in the Indonesian language. So ya, went out for dinner with her along with the other youths from church.
The venue was Aberdeen (did i spell it correctly?).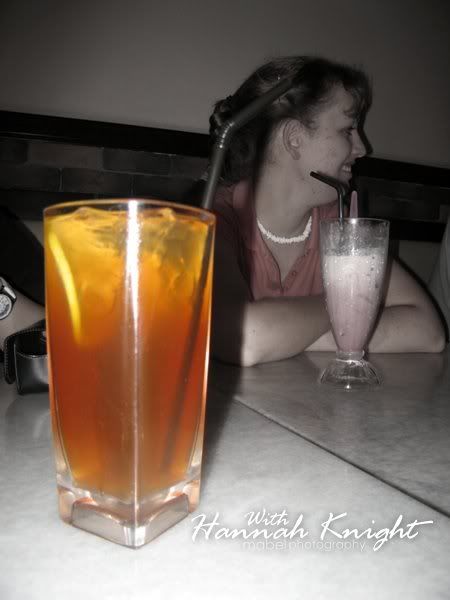 Tadaa! This is Hannah Knight. Jolly gal. Haha.
Oh by the way, the lighting wasn't good at all. That's why pictures without flash didn't work out right.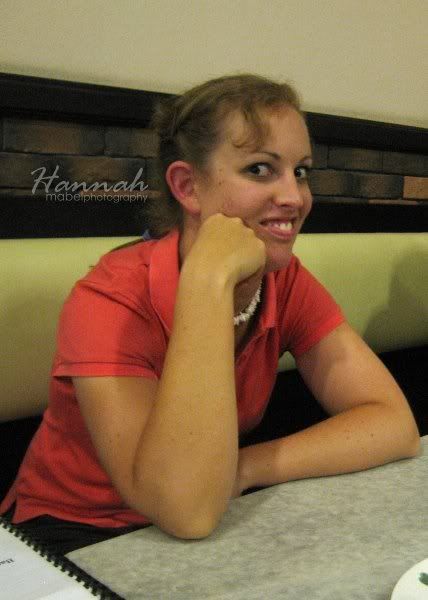 So, had to use the flash (something which i haven't mastered yet). Forgot where was the panel to adjust the flash power. Hmm...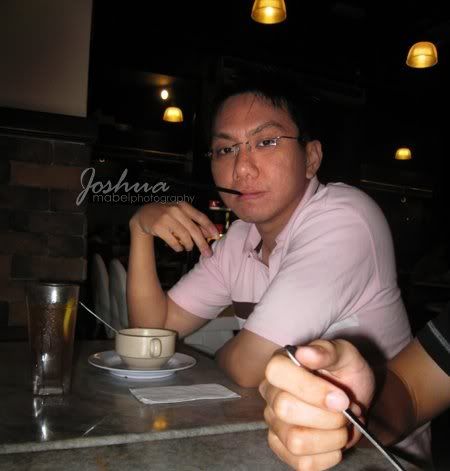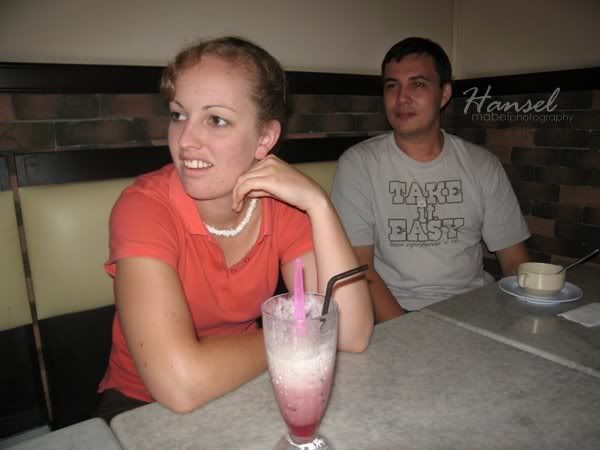 I wasn't in this one (obviously because i was the one who took this picture).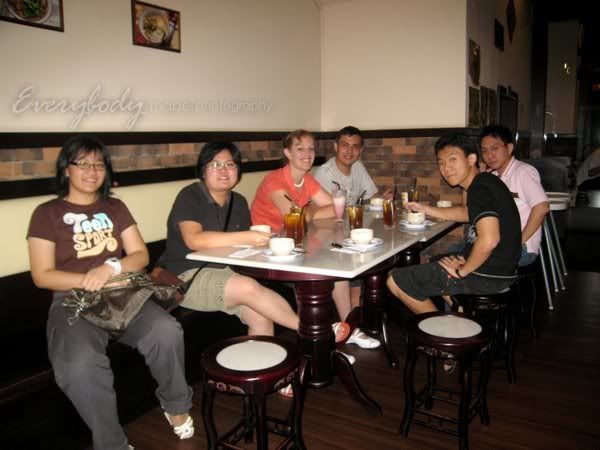 Had to wait for the food. Here's HansyDancy doing the talking.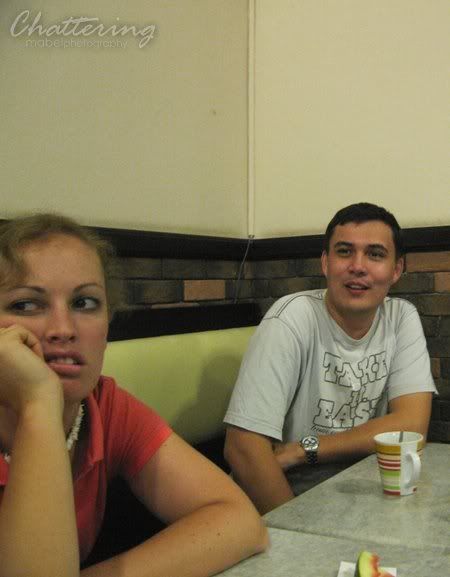 The soup came first. I had the soup-of-the-day; no choice - i ordered set.
And the main course.
Then i pampered my camera a little.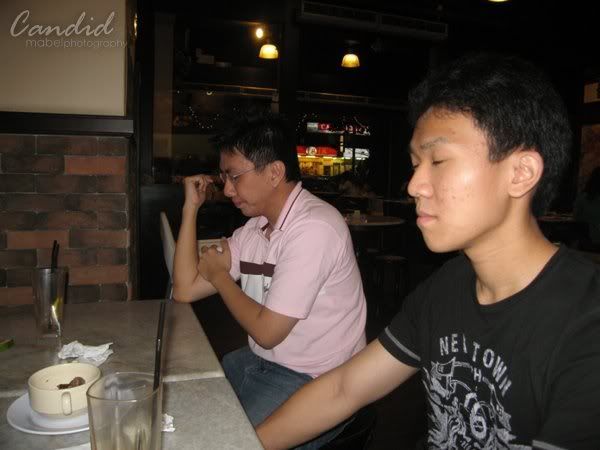 Stephanie took this picture. She really doesn't like candid shots of herself; therefore the cover.
Lucky me, i managed to capture this. Hehe.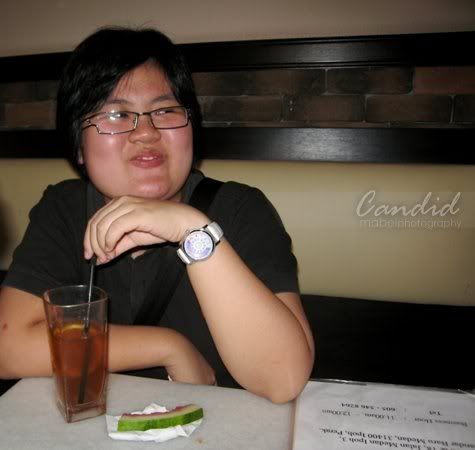 More shots! From now onwards, i shall bring my camera along wherever i go. *cheers!
Oh, i wasn't the only one pampering cameras.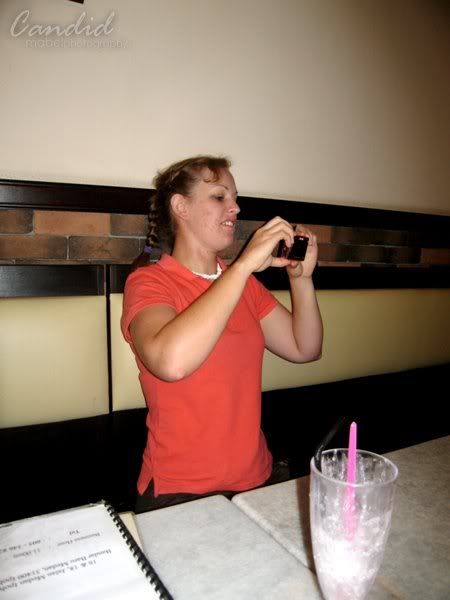 She just loves funny facial poses. I see her do it all the time. Lol. Even Hansel joined in (?).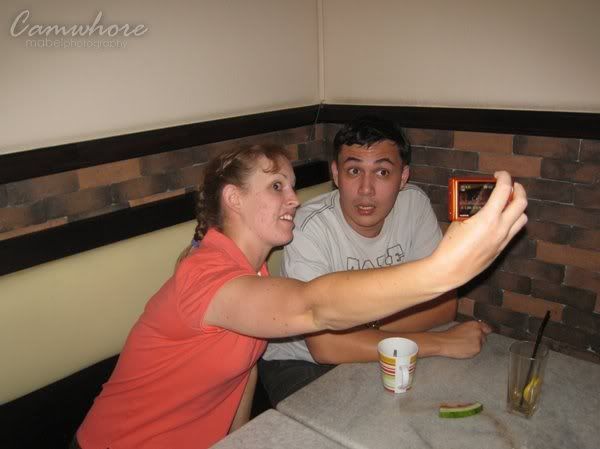 And now, group shots.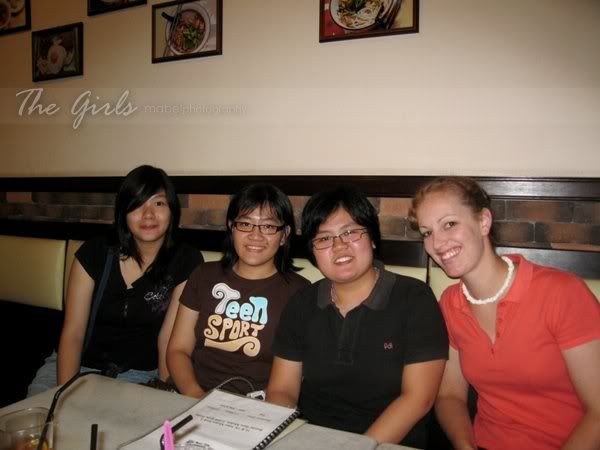 It was still early, so we decided to past time in JJ. Visited the toilet before that.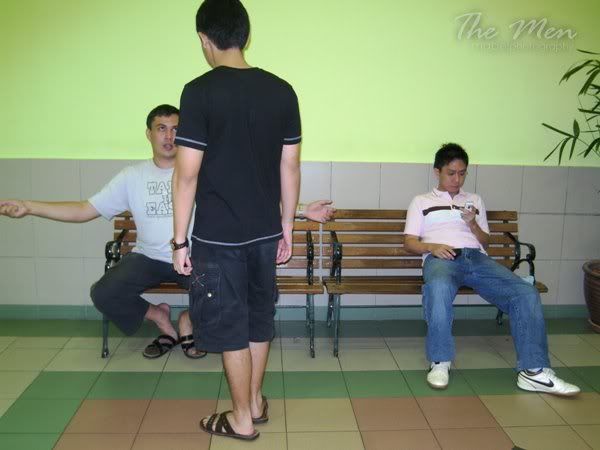 More updates tomorrow. Will probably post up some pictures from my trip to Camerons. It's a Saturday tomorrow and yet there is schooling. Sigh.