I've been away for quite awhile, really sorry for that. But i believe some of you there too are away right? Which makes us equal...
Hehe
. I haven't been lazying around you know. And
I've
got proof!
RETURN SCHOOL BOOKS


Actually i didn't manage to burn them, so no, i didn't use them to shoot out the fireworks
here
.
It would have been more exciting if that was possible right? despite the fact that we could burn ourselves down as well.
I'm not sure why but i wasn't in the mood for group pictures.
Seriously, no mood man. Maybe it was the heat. Or because it was the time of the month. *shrugs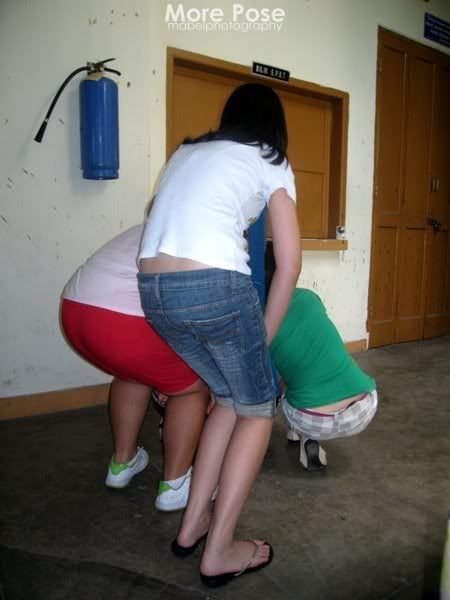 HAVE A HAIR CUT
I'm gonna keep my hair long. As for
JuEan
, she had her hair ironed straight.
See the poster at the back? I like!
DRESSING UP
When girls think of December, they'll think of sales. But no, i didn't get to buy much... cause mum didn't come along. So lessen of the day, always bring your mum along when you go shopping. *winks
JOB HUNTING
I was actually a wee bit late in hunting for jobs. I heard that some already had their names listed in the month of November. Lucky me, i found a vacancy in a bead shop.
The
pay is
rather low but
I'll
be given craft lessons (for free) while getting paid. In other words,
I get paid to learn.
How awesome is that, tell me!
Soon,
I'll
be able to do better than this:
BOWLING


I've never bowled before til the day a sudden invitation popped and it went, "Hey Mabel, tonight we're going bowling." I don't remember accepting the invitation - or was there a choice? I went anyway.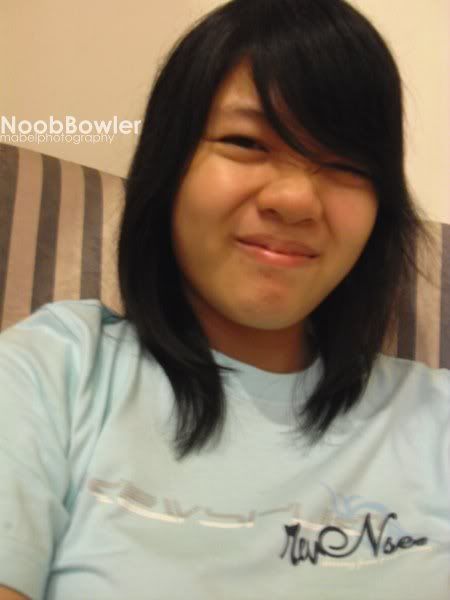 The experience wasn't too bad. I had a few strikes even though i didn't know how i got them. But yeah, it was good.
At least there were people who taught me how to play. But he played in an odd way too.
"Win or lose, just have fun

lah

."
EVE'S DINNER
Very nice home-cooked buffet dinner followed by an unexpected event of carol singing.
Nicely sang, but
I'm
English educated :(
CHRISTMAS CONCERT
Oh i will never forget this day when i held the gadget that
I've
always dreamt of holding. Not only holding, but using it also!
More on this, i promise. Meanwhile just keep guessing.
2ND DAY OF CHRISTMAS
Very random dinner with a crazy bunch. Hilarity was all over the table, making dinner more delicious!
Also bumped into some of my schoolmates who sat right opposite. Don't think some of them noticed.
REST IN PEACE
But very unexpectedly, the sunny day turned cloudy. My uncle passed away on the 28
th
.
BBQ BBQ BBQ!


And this will happen tonight!! No pictures yet!
So yeah, i have been really really busy and you just gotta pardon me. In return,
I'll
give you this:
Look! There are words on the fish!!
If that wouldn't work,
ok
lah
, we go
makan
!
Otherwise, we just go
jalan

-

jalan
kay
?