It's the first day of Christmas! Had your break fast already?
This is the very first meal of my Christmas for you guys! I've got loads of pictures coming up. So feel free to bloat yourself.
The roadshow was held in Tesco Extra, the one at Jalan Tasek (Bercham).
Me and JiaWen played a duet piece; composed by Jay Chou.
Ui Li, Me & JiaWen.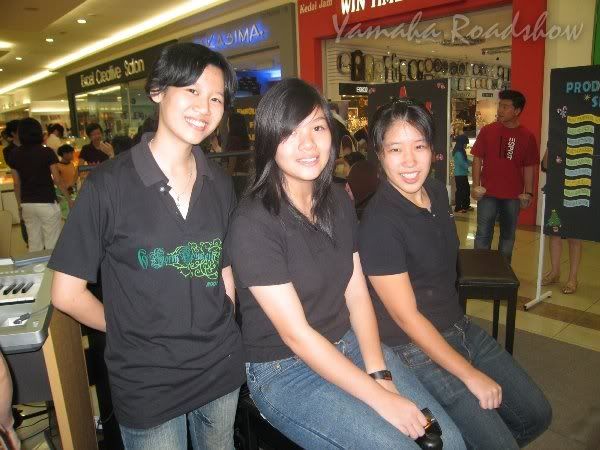 And Ui Li, played the fill-ins and that sort of thang on the electone. It was much fun!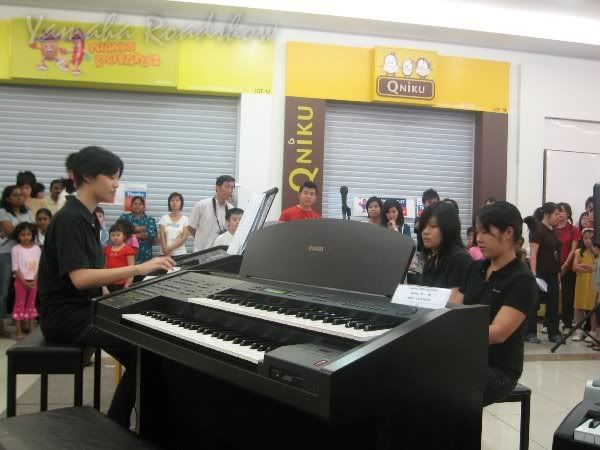 Though it was a duet piece, we converted it into a four-hand, since we didn't have enough pianos. Hehe.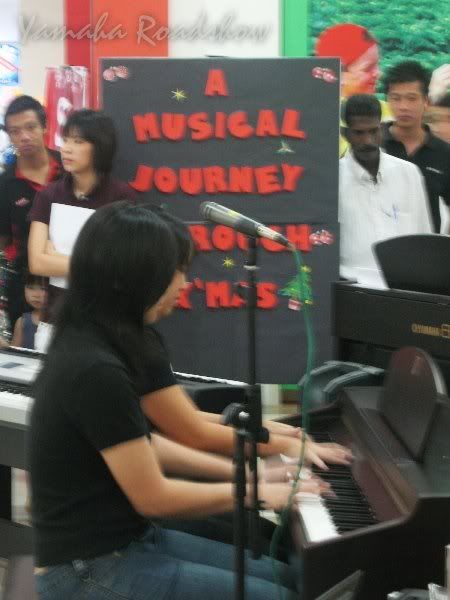 You can check out the original performance by Jay Chou and Yu Hao :
here
We actually managed to play as fast as them! Woots!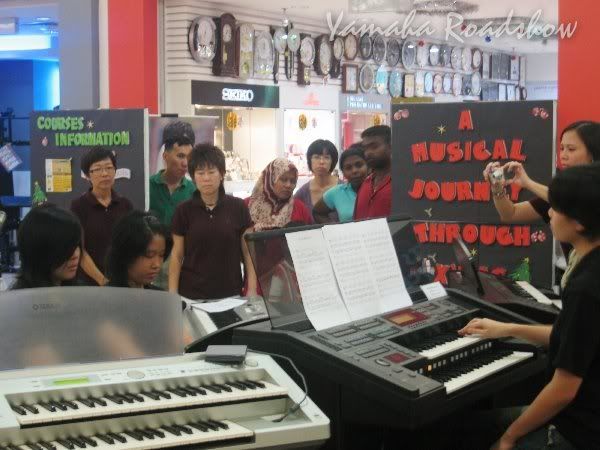 Then we sang a Christmas song;
Have Yourself a Merry Little Christmas
, accompanied by Miss Wong and Ui Li.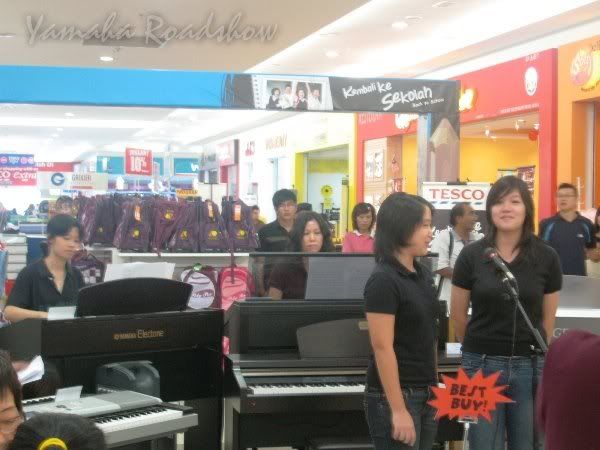 Look! Best buy! Haha.



Both of our performances were done twice, at noon and in the evening.
At first we had to share a mic - our voices turned out to be real soft.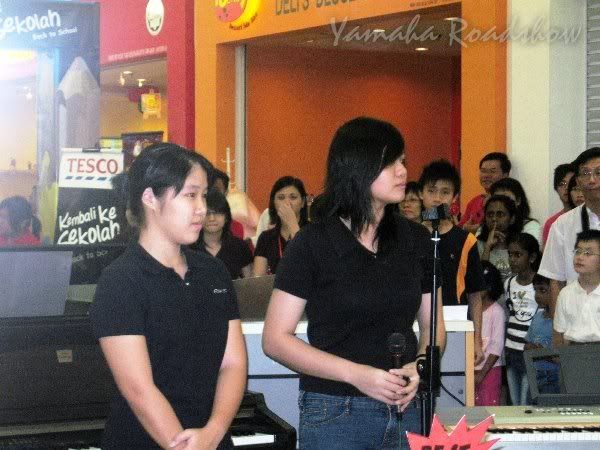 So they handed us another mic when we sung it the second time.
There were so many people watching us!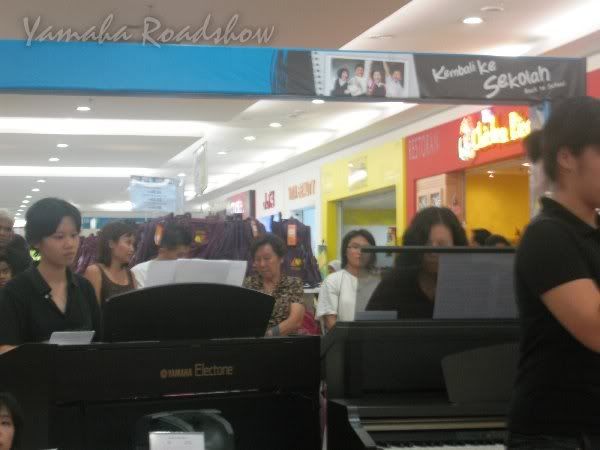 Miss Wong (my teacher), Ui Li (ex yamaha student), JiaWen ( my yamaha classmate) & me.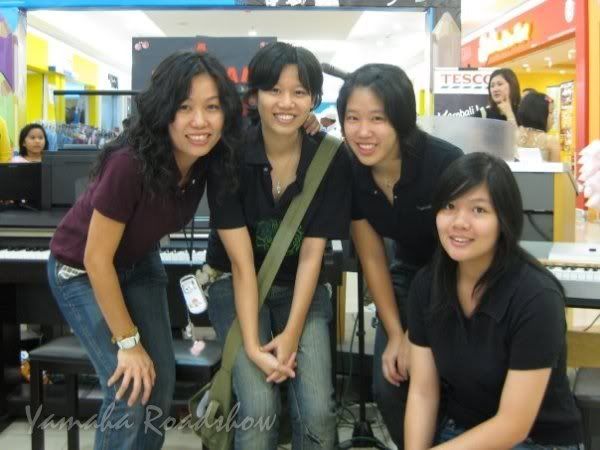 It was worth the practice.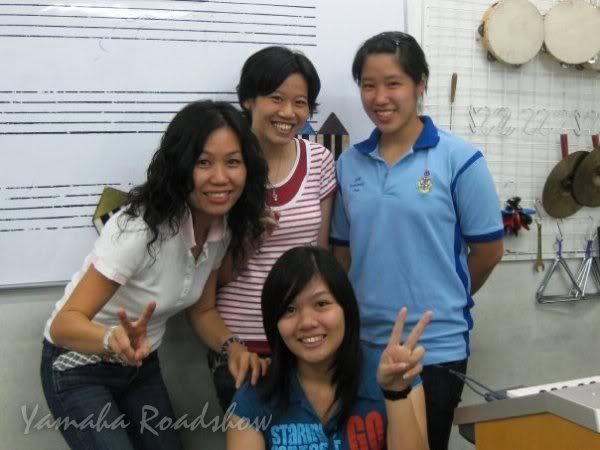 Pardon the blurry pictures - my dad in action. Haha. I didn't take any pictures that day. The camera was with him all the time.
I know, not as many pictures here as you thought right? Well, i had to rush for the first Christmas concert that night. So i left before it all ended.
Anyways, this is not the end for today. There's another 'meal' tonight; dinner. You can't miss dinner on a Christmas week, can you?? Cya!