Back with more pictures! And by the way, i've got loads and loads of pictures taken from the wedding! Sweat much also. Heh. I'll be keeping that for nest year's meal. Hehe.
They were's workin' too much. Just had lunch, so i assume that they were lazying around? *shrugs.
More add-ons.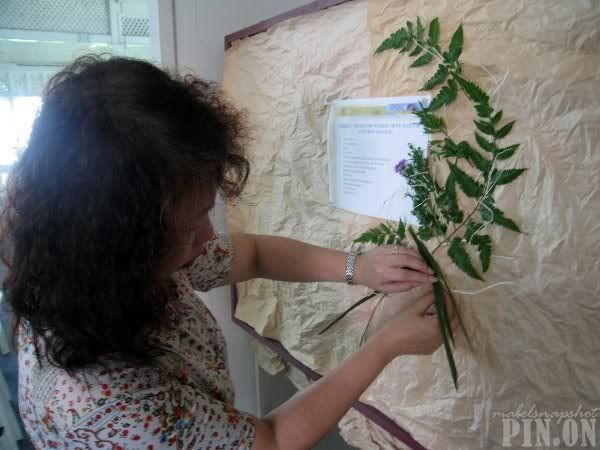 The white branch
.
We placed six of these along the pathway to the pulpit. Too white to clearly see the design - pink, white and purple butterflies; white curly, wavy ribbons; silver coils; and the white branch itself. It's quite sweat, really.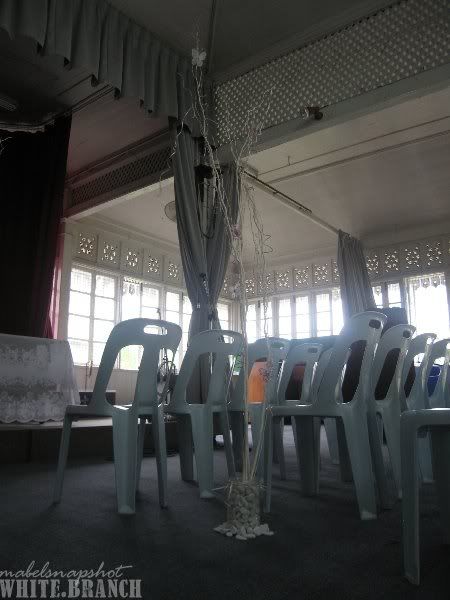 The completed look of the board.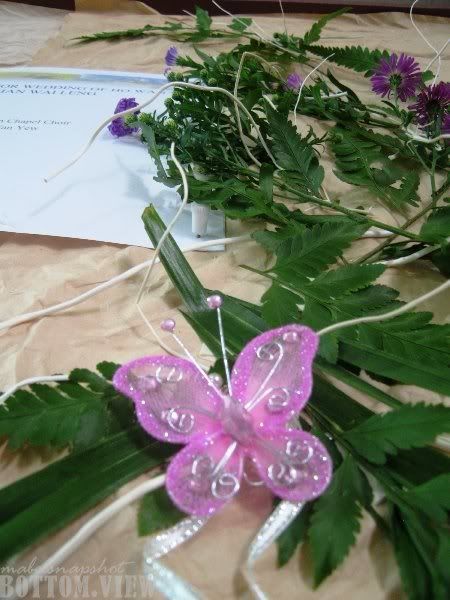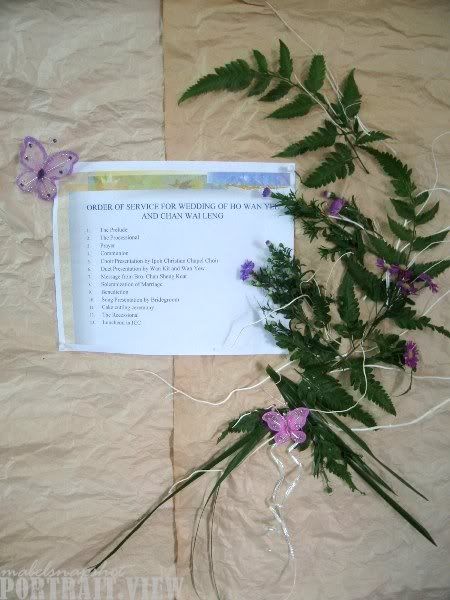 Helping out. The heart thingy is really heavy. Probably because they've added in water to the sponges.
Tied up the left overs. Thought it looked good so snapped it.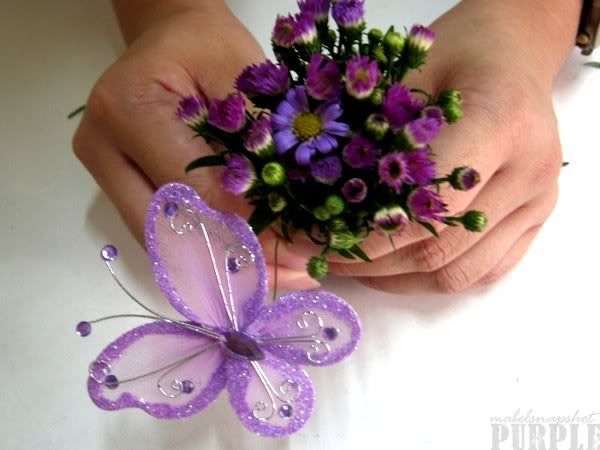 Looks even more elegant here!
Pity that the shot wasn't very clear. *sigh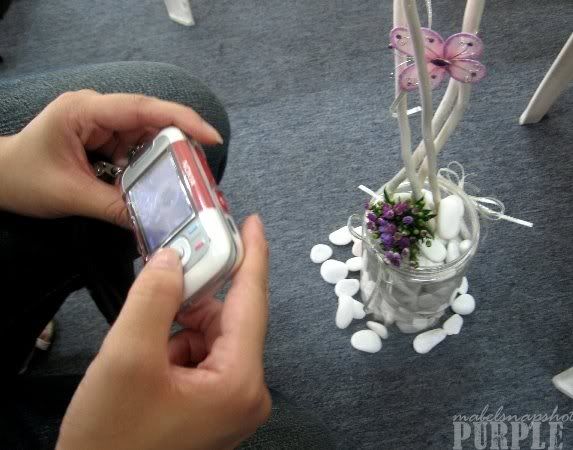 A closer look at the heart. Neatly done!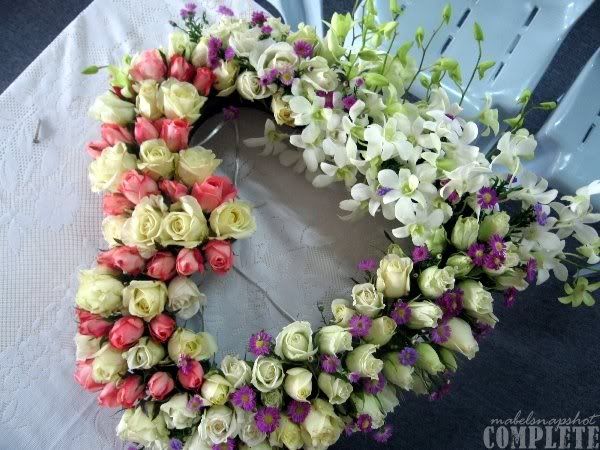 I wonder when i'll be able to arrange something like this?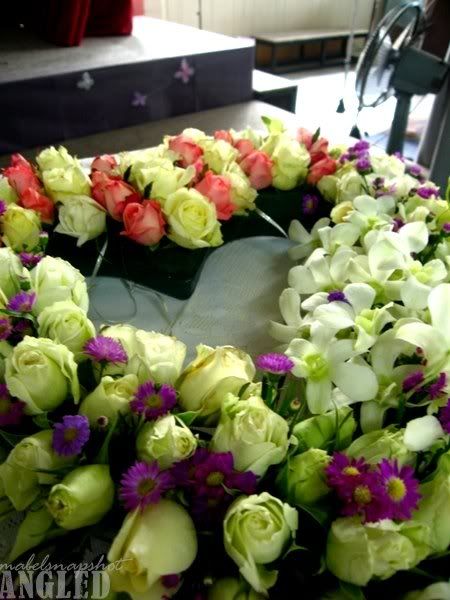 The orchids; close-up shot again.
I just simply like this flower a lot. Have been trying to take loads of it, but failed each time.
Still trying to hang it up.
It got so heavy that you need a guy to help out.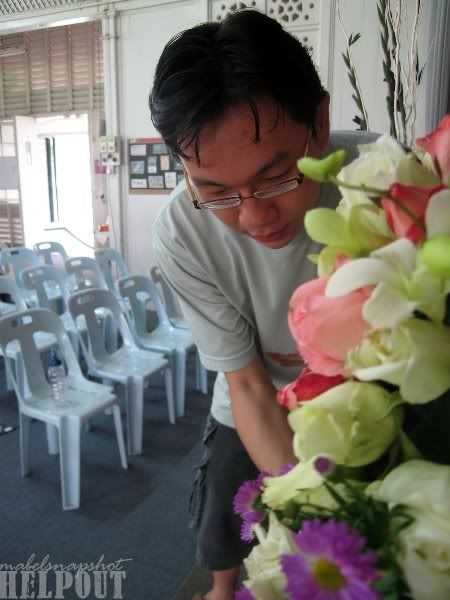 While the other tried hard to tie it as quick as possible.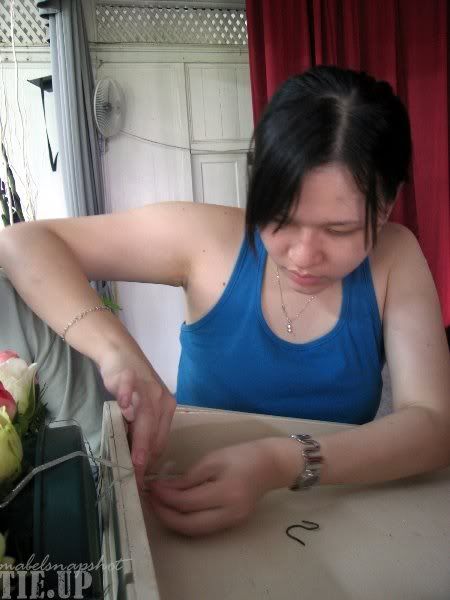 The Ben.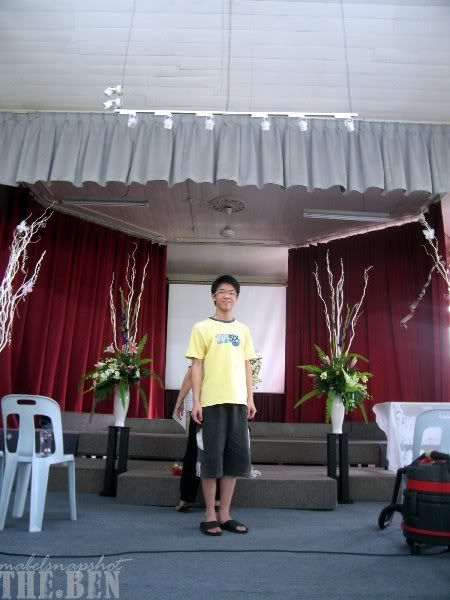 Finally, it's done! Whoops.. accidentally tilted my camera.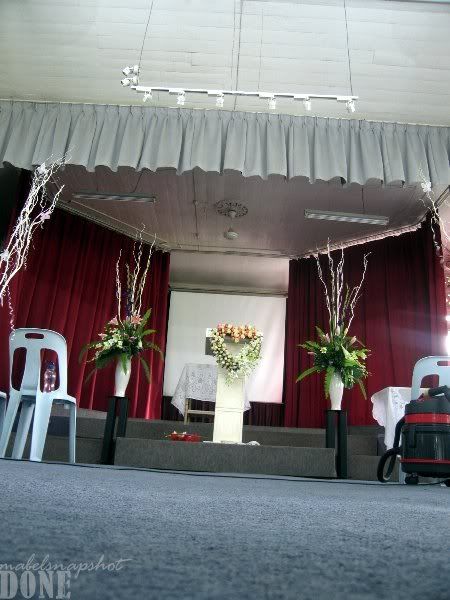 A shot from the top of the heart.
And i saw this. Haha. Was standing behind the pulpit, leaning forward.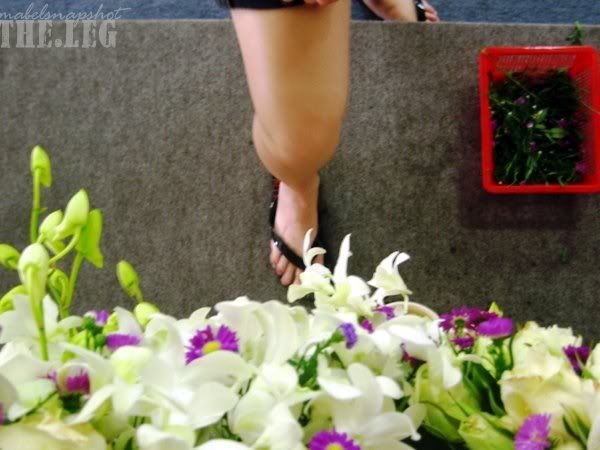 This one! I like! If only it didn't blur up. *sobs
Walah! Nice?
Reminder; send this picture to Aunty Wanda for her portfolio.
The doves on the arch against the main entrance.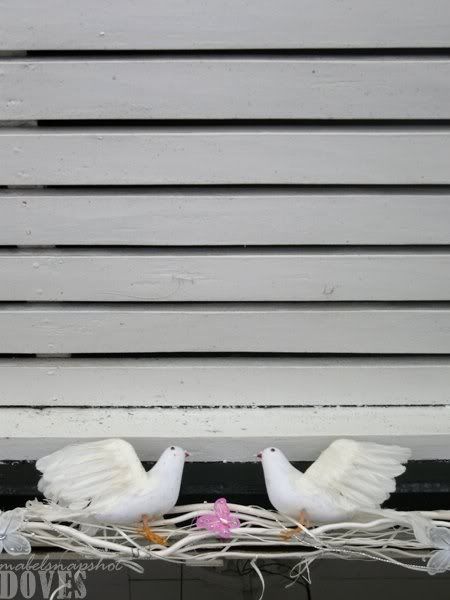 And finally, not forgetting the group pictures! Was trying out this shot on a chair. Had to put on the timer, that's why.
It's the only way i could be in the picture as well. Hehe.
Not everybody was in, though. Some already went back. But it was good enough. Five plus hours altogether!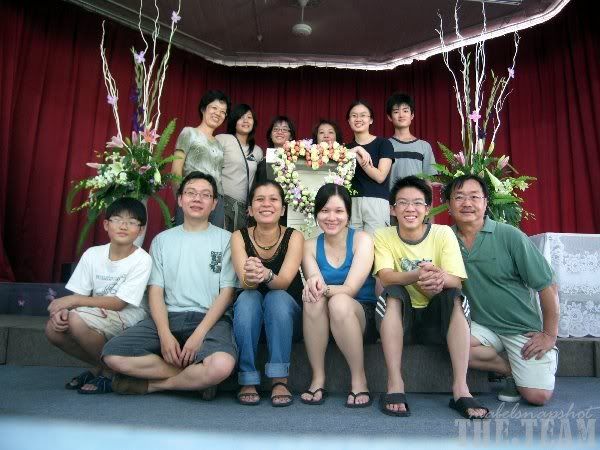 It was tiring, of course.
Followed Aunty Elaine's car back.
Aunty Elaine gave a lift back home. She decided to stop by the bride's house to have a look at the car. Too bad, she wasn't home. So i only managed to snap the back part.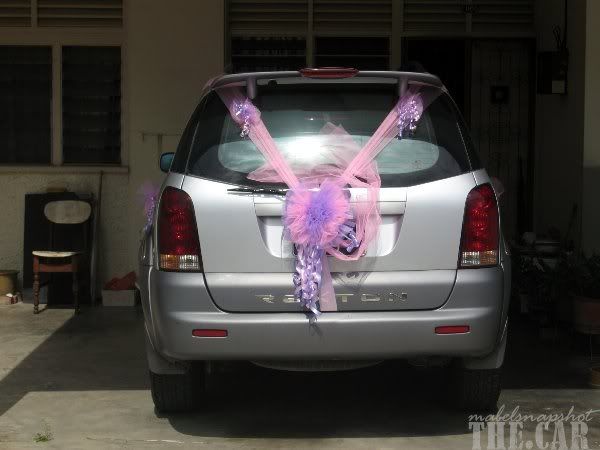 Tomorrow! Time to skin out the old skin and put on a new suit! Better get my brains to start crackin'.