Whoops! I'm late for breakfast. Hehe. Nevermind, i'll serve you brunch instead.
Got out from the house and went to church last Saturday to help out with the decorations and stuffs. My camera helped out too. Lol.
In the back room helping out.
Alex & Sarah.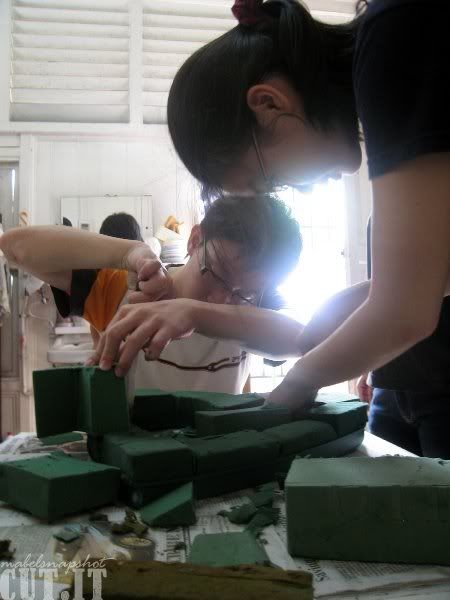 Had to change the green sponges. It was easy shaping it into the desired shape.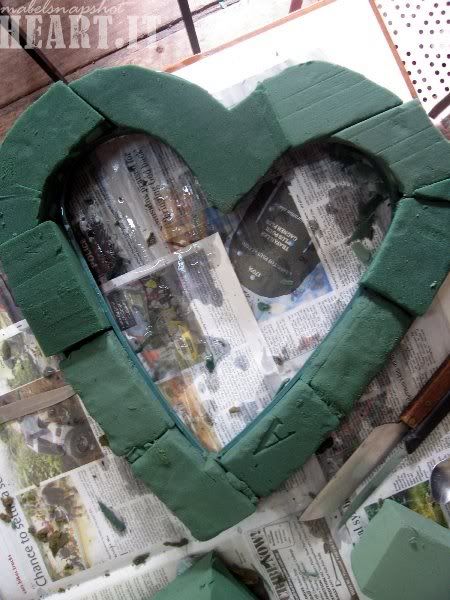 Then, tied it with wire. Triple hands helped to speed up the process.
SzeWei, Me & Stephanie.
Aunty Wanda arranged this. Nice right?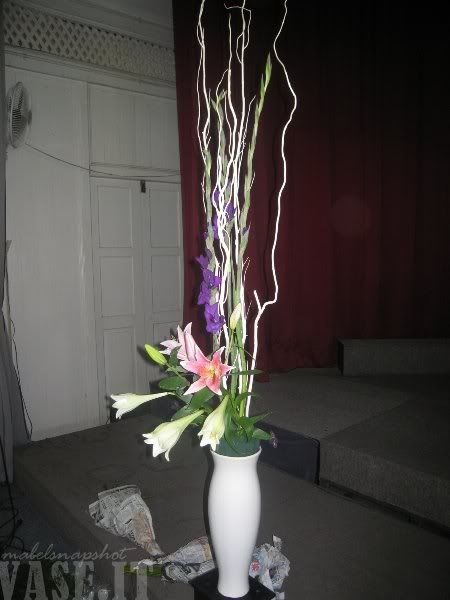 I didn't know a close-up picture would turn out this nice with flash. Alex took this with my camera.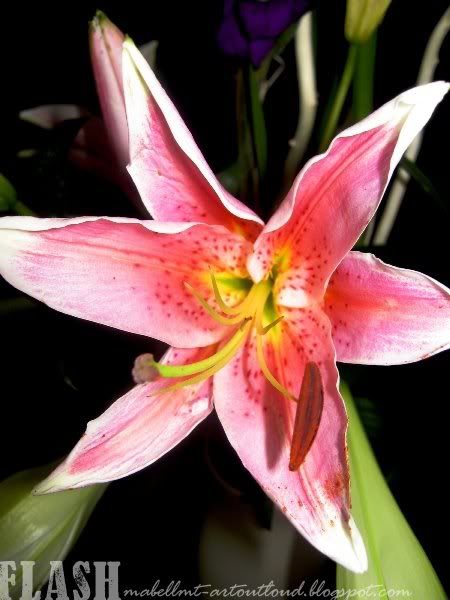 SzeMin.
Unfortunately, it was too heavy somewhere and the thing tumbled.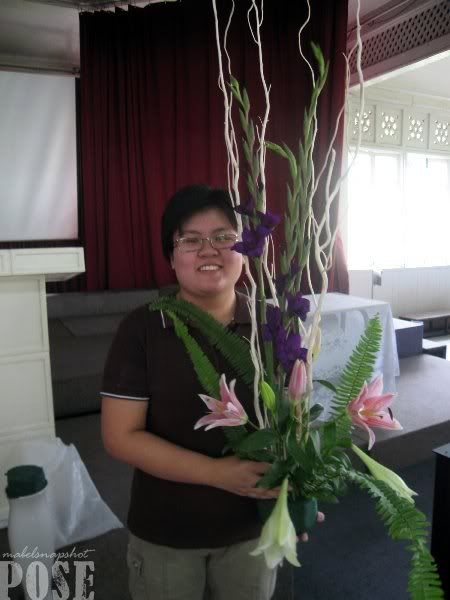 And so, she had to rearrange.
Joel.
The stage was decorated too. Just a little bit.
We x-ed out her tension by talkin' to her. Lol.
Ben.
I like, the leaf! Looked like those in cartoons.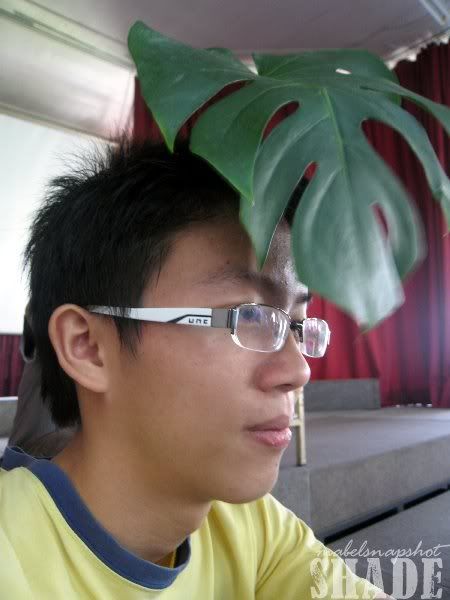 The main entrance. Wonder why the whole thang is just white and a little of purple and pink? Basically, that's the theme colour. The groom likes purple, while the bride loves pink.
Joanne & EeMeng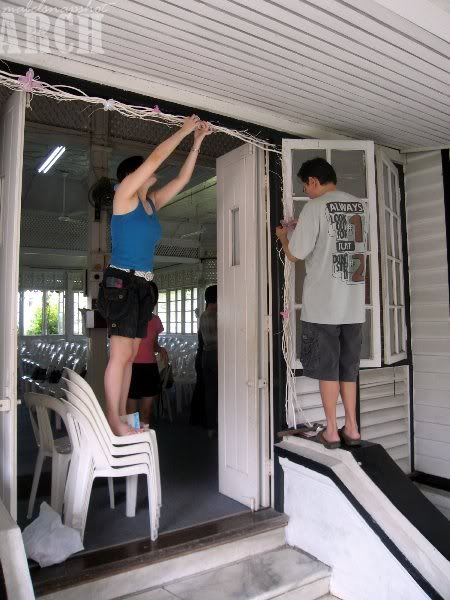 Pulled out the articles on the notice board and decorated it thoroughly.
Aunty Elaine and Aunty Meng Chooi.
Ivy.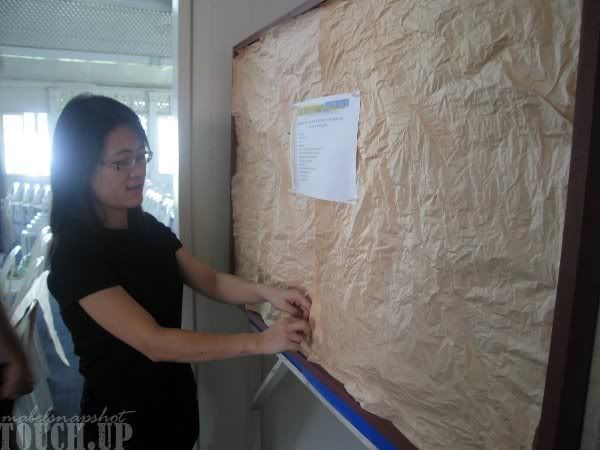 They were trying to figure out how to put up the thang, while the other
just talked
entertained 'em?
SzeWei, Hansel, Joel and Stephanie.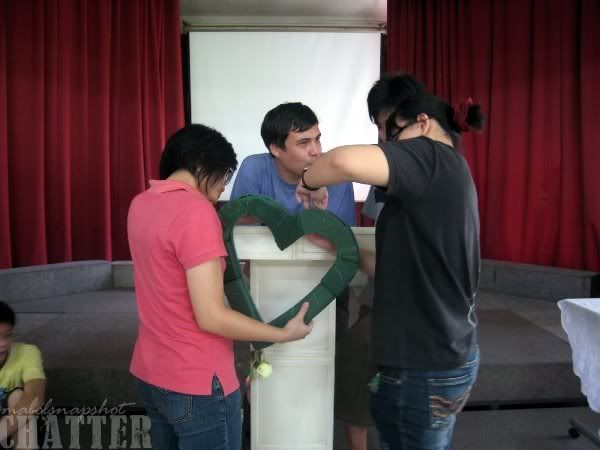 Hansel.
"Oh ye faithful people, listen to me; the bodiless"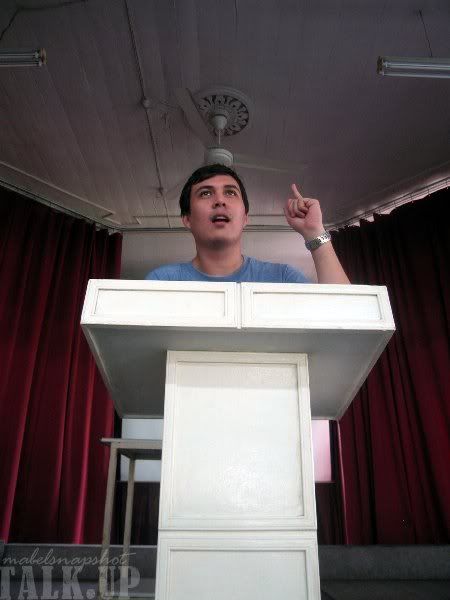 "And i, the bodiless, declares that my body shall fall down anytime now."
(I hope he's not reading this. Lol!)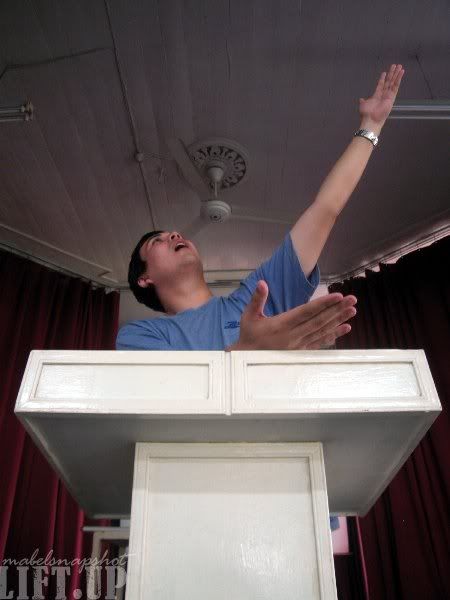 It's been so so long since i touched the macro manual mode! Had been using the automatic one for quite some time.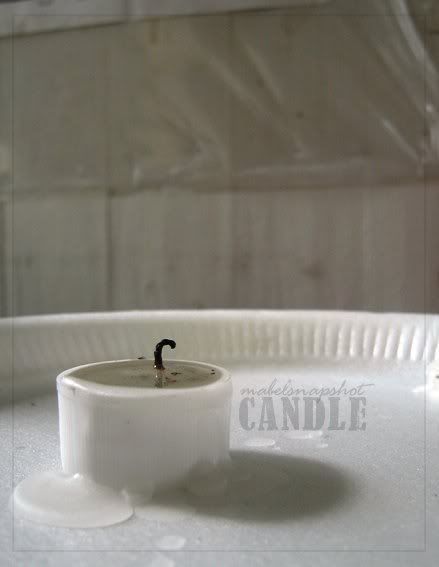 I specially like this picture! Hey, i wasn't playing with fire.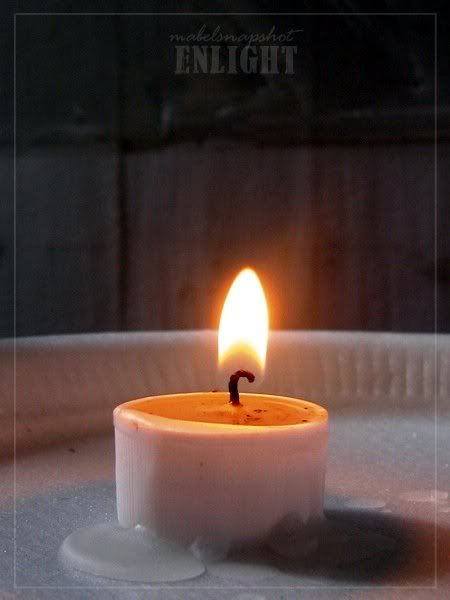 We needed it to burn the ribbons. Helps to curl 'em up.
Sarah & Ben.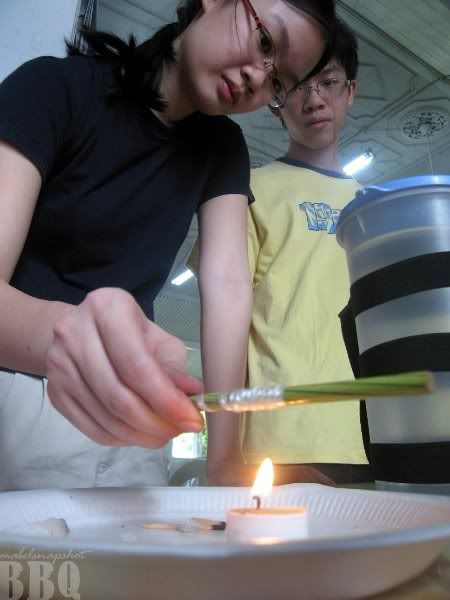 The dove by the entrance. Another close-up shot.
Many of my pictures that day were kinda blurry, which annoys me much. Either it's me shaking too much, or it's the shutter lagging.
The professional in action once more.
Aunty Wanda
See what i mean about getting blurry pictures?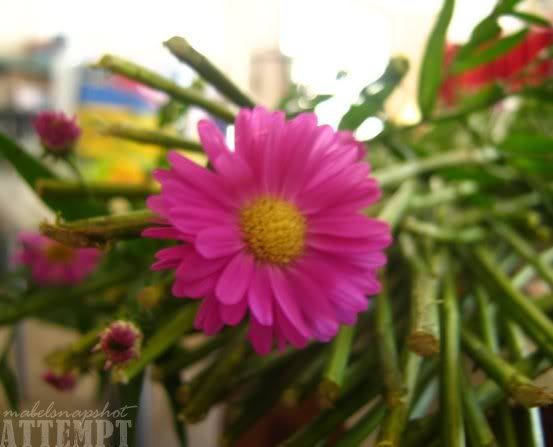 It's annoying.
But i think i improved much on candid shots.
SzeWei.
Though, haven't managed to brush up my exposure problems just yet.
Aunty Wanda.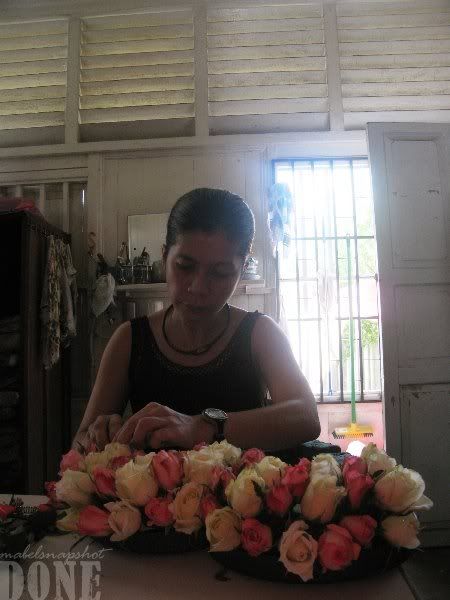 Oh my! Overly worked?
SzeWei & Ben.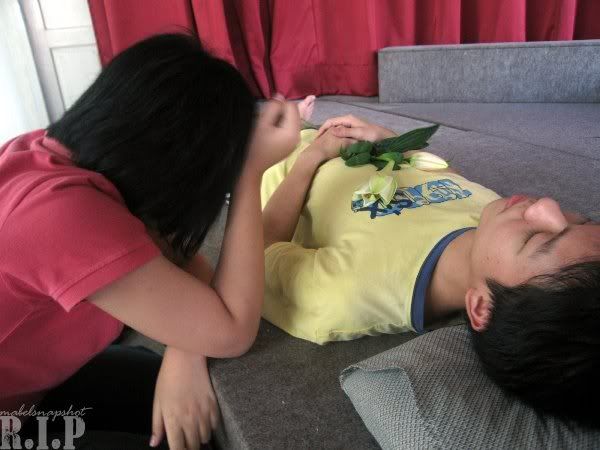 Twenty seven pictures altogether. More to be served for dinner. Stay tune!