Now, get ready to tighten up your jaws. Lol. This was what we pampered ourselves with.
This is a blueberry something something - i forgot what it's called. Hansel ordered this.
And yeah, i know the edit kinda sucks. Lol.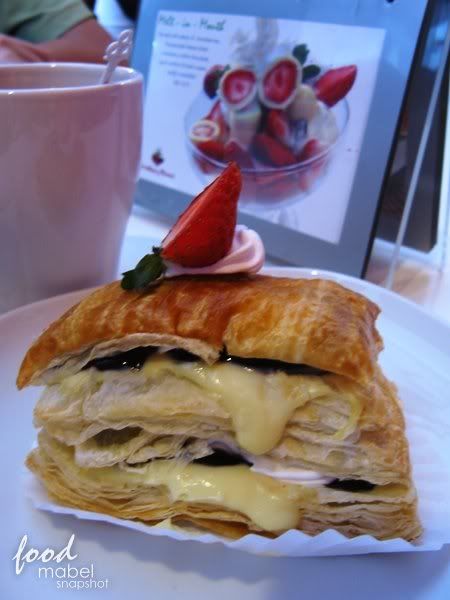 YokeLin helped me with this shot.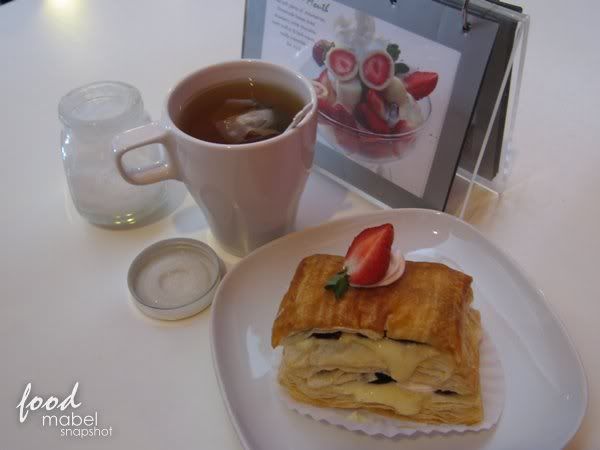 SzeWei ordered this strawberry dessert.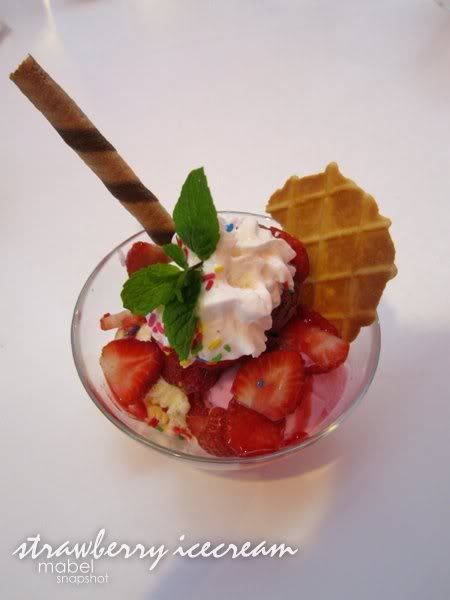 A Melt-in-Mouth dessert. I have no idea which part of it that's so special. It's RM10+, ordered by Hansel also. Yes, he ordered a double, the only one which i knew did.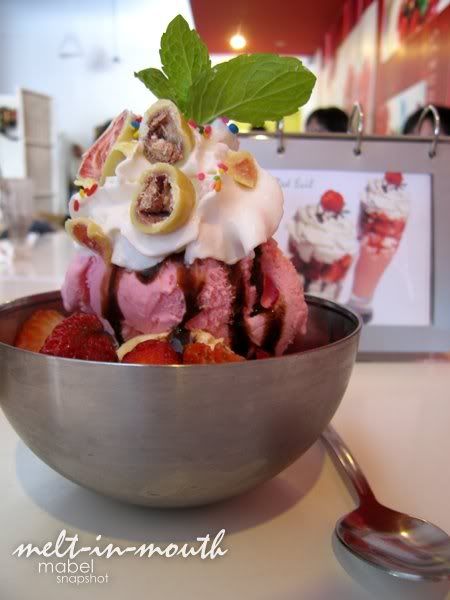 And finally, mine - the Oreo Delight. RM7.90. Shocking to know the oreo biscuit wasn't of the oreo brand. It was stereo! crapness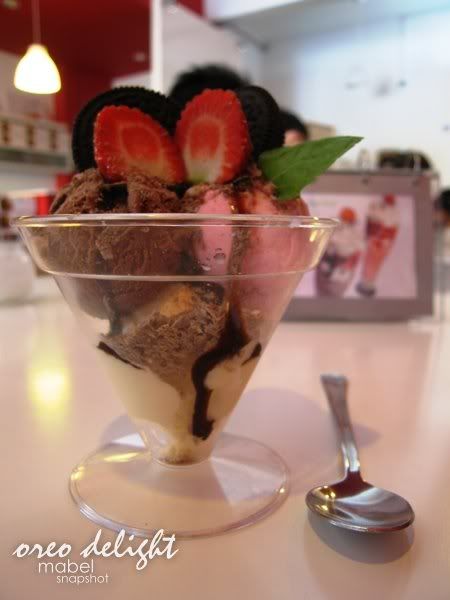 Hehe. This is me enjoying it.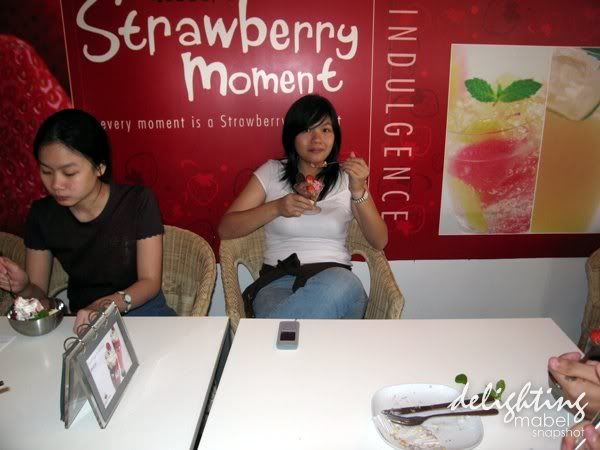 I'll upload the rest tomorrow. Yawns.
ps: By the way, i'm attending the SamTet gathering today. Hopefully i can grab hold the winning trophy for both the mini-gadget and banner competition. Wish me luck!
Related posts;

Trip to Cameron Highlands - Strawberry Ice-Cream (P3a)
Trip to Cameron Highlands - Candid (P2)
Trip to Cameron Highlands - The Hotel (P1)