Today, i'll be attending the SamTet gathering. So,
i will not be able to reply your messages/comments.
Will get back to all of you tomorrow. Even so, i have scheduled this post to upload automatically. Hehe. And because of my absence today, i shall upload more pictures today!
We all enjoyed our little desserts much!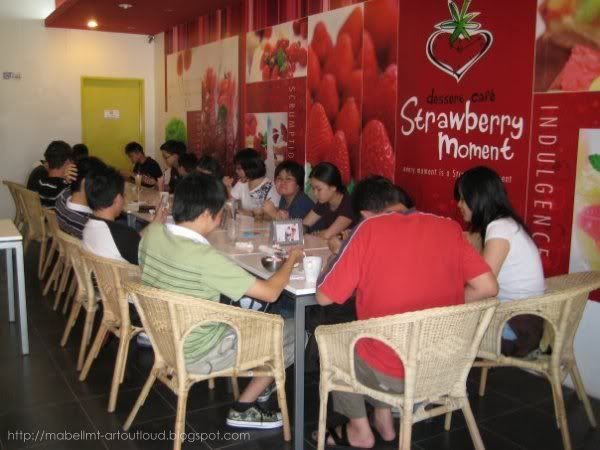 YokeLin
took this one with her D80. Borrow Nicky's cap.
We all finished except for Hansel. Lol. So John decided to do a little trick on him; just trying to stop him from eating for a moment.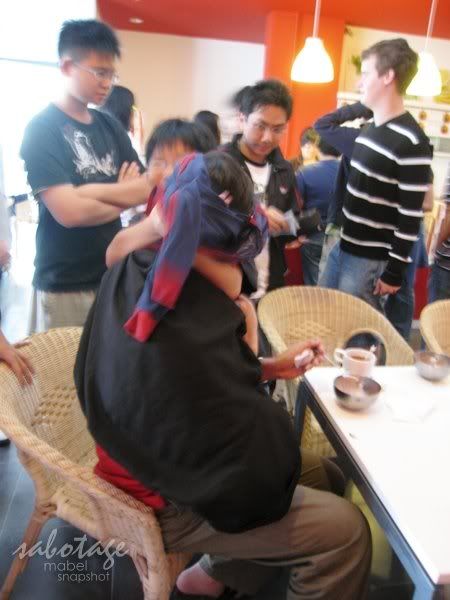 Yes, indeed. He didn't bother pushing him away, but instead continued eating. Haha.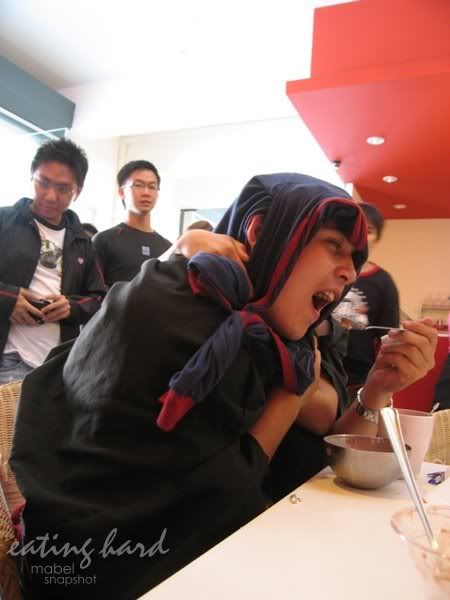 A shot of Ben, with John under his arms.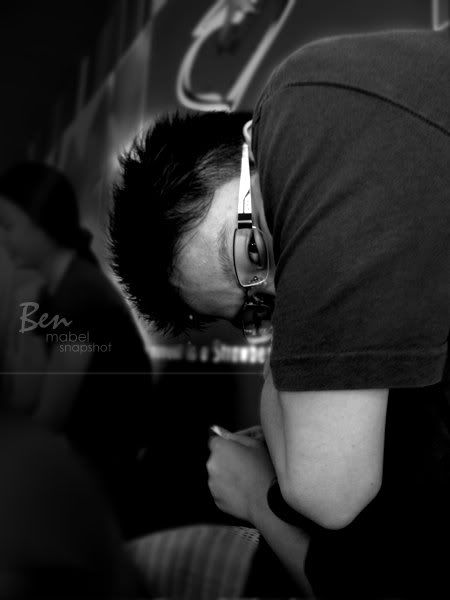 Not forgetting, the group pictures!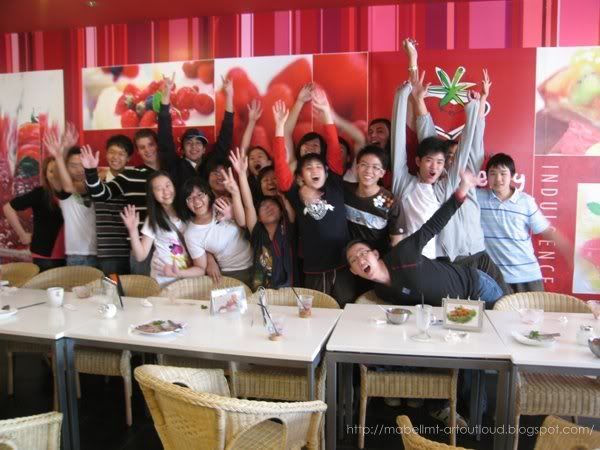 We were supposed to stick to the wall. Crazy idea by Wanda. And yes, it was much fun!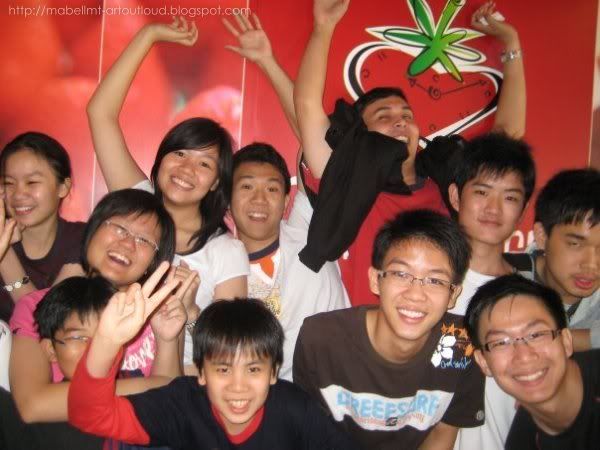 The ladies in the line. Didn't know which camera to look at.
SzeWei, SzeMin, Wanda, Steph, Sarah, Me.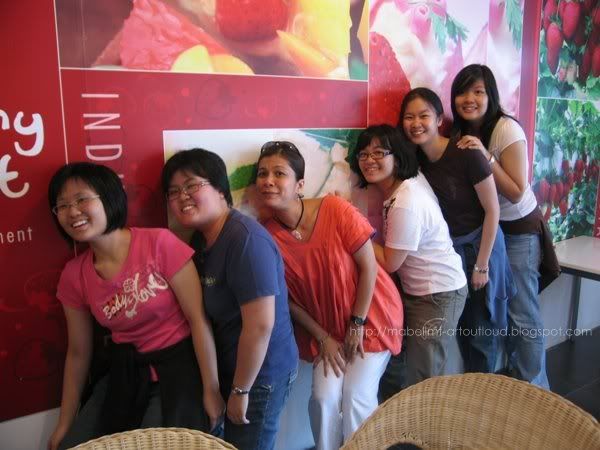 Alex & John.
The desserts were simply not satisfying enough for some.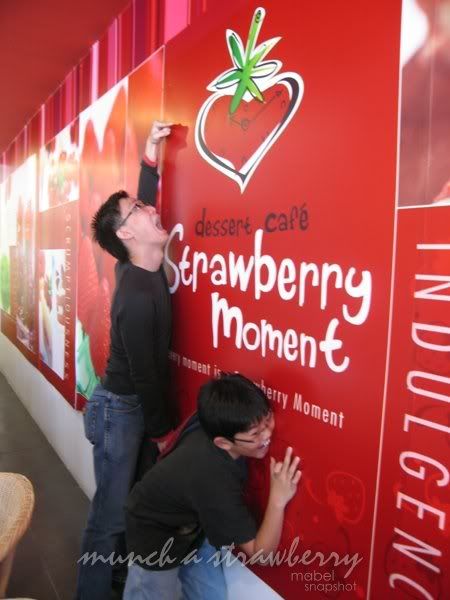 Wouldn't harm to try right? Lol.
That's all for today. I'm so gonna be dead tired today. *spins aimlessly*
Related posts;
Trip to Cameron Highlands - Strawberry Ice-Cream (P3b)

Trip to Cameron Highlands - Strawberry Ice-Cream (P3a)
Trip to Cameron Highlands - Candid (P2)
Trip to Cameron Highlands - The Hotel (P1)