It was on day two, i walked to this ice-cream shop near the hotel. I know having ice-cream in Cameron while i was having a cold isn't a good idea. But hey, how often do you do that?? So, nah, wouldn't bother. Hehe.
This was the cafe that we went to.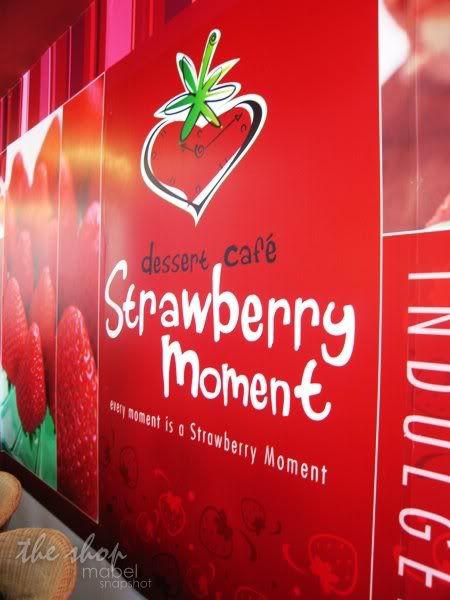 Went there along with the youths; the KL-ians, Ipoh-ians & a couple of Aussies. We were very ready to pamper ourselves.
(Opps. The flash didn't quite do a good job).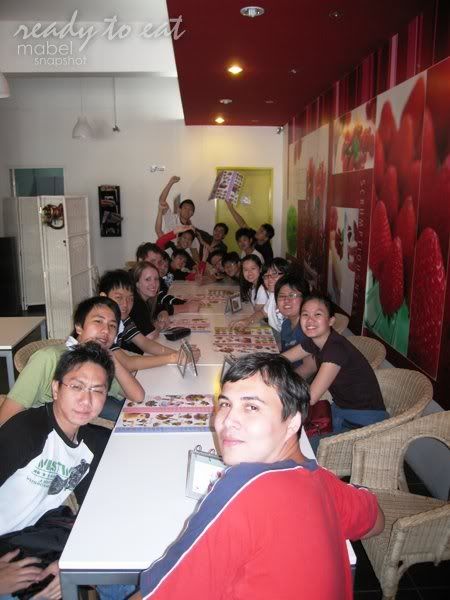 Bumped into her. She was just sitting on the next table, right behind me.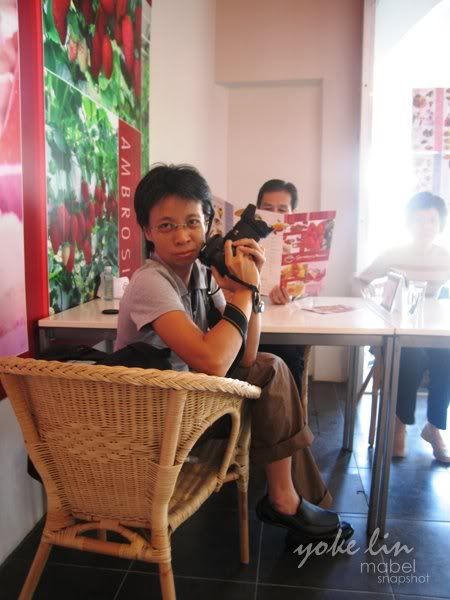 By the way, it's a D80! My dream husband!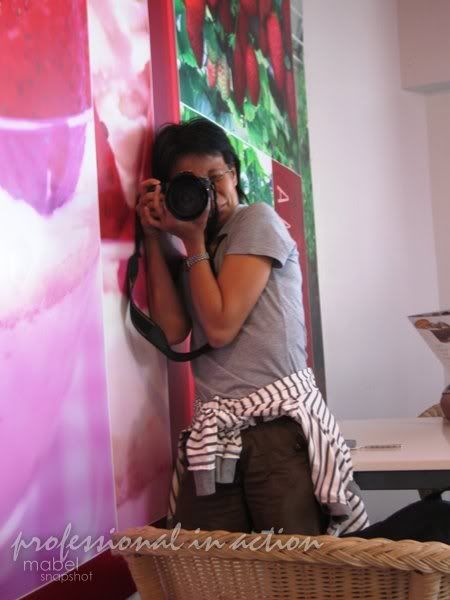 Okay, enough of the people already. Let's move on to the food.
Nice hor? Some said secret recipe ones are nicer.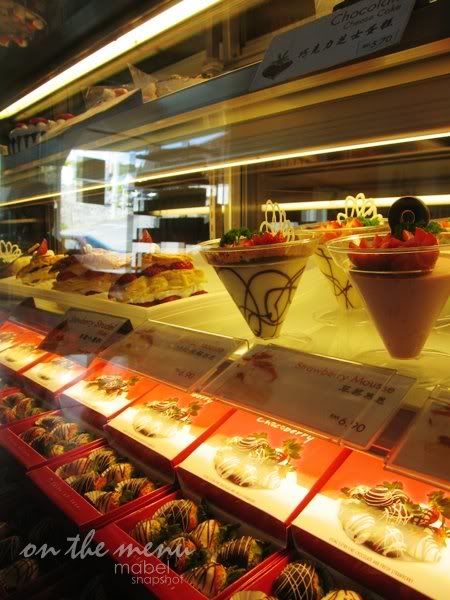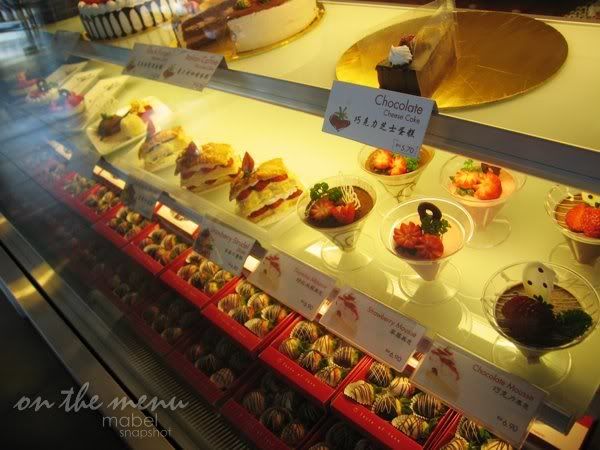 I didn't pamper myself much cause it was kinda expensive. Heh. But still, i was content - thinking at the fact that i did pamper my camera much instead.
We were on the way back when i saw this. Lol. Anyone interested to buy it? Only RM2000.
I'll be posting some close-up pictures of the frozen creams tomorrow. Get your tissues ready!
Related posts;
Trip to Cameron Highlands - Candid (P2)
Trip to Cameron Highlands - The Hotel (P1)