Sometimes, i wonder how do people survive in Camerons. No shopping malls, cybercafes, traffics, etc, etc. I mean, it's all dull boring! It's green all over. Veges. Strawberries. Cold. Leaves. Blah.
But, fortunately, i discovered something which perhaps helped entertain the people there?
It's the night market! Went there on my third day. There wasn't much to buy so we decided to just play around with the stuffs. Hehe. By the way, he's not gay.
I found some masks that were pretty attractive. Thought it would be useful for the Sam Tet gathering - though i didn't use in anyways.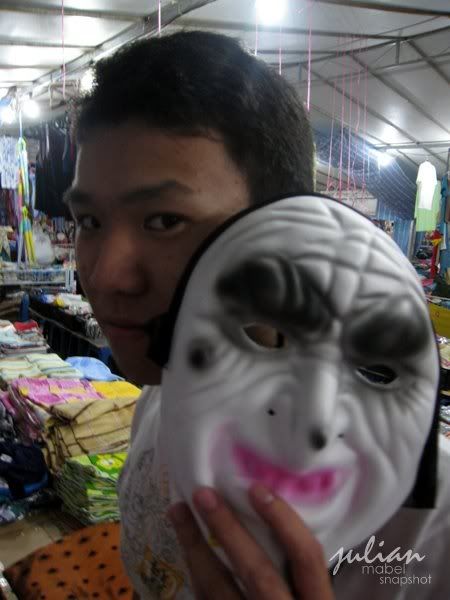 Then, we played with the shades.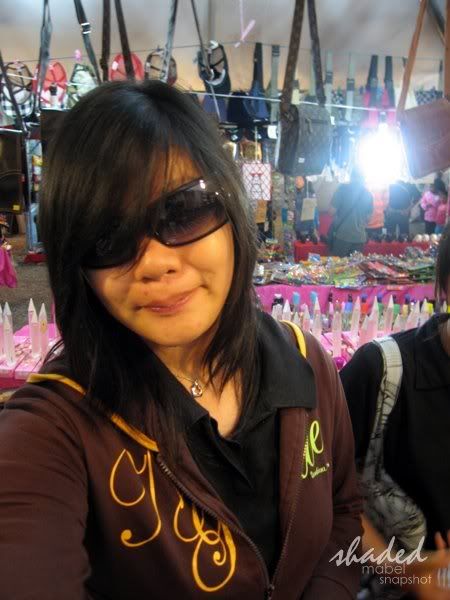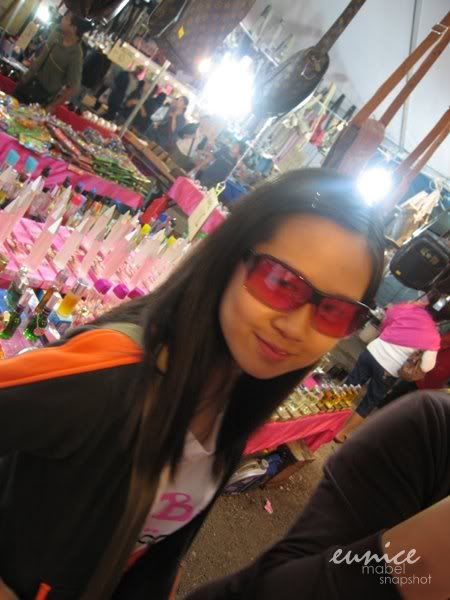 The only things that i bought were some snacks, a watch, and the mask. I'm not so sure whether the others bought anything or not.
Julian looks like a kiddo here. Haha.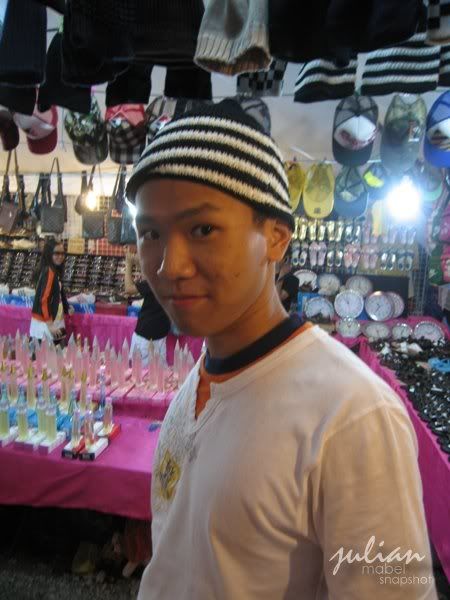 I had another picture of me posing with a boxer. Didn't thought it was right, so i deleted it. Hehe.
LiRong from Singapore is also a girl guide!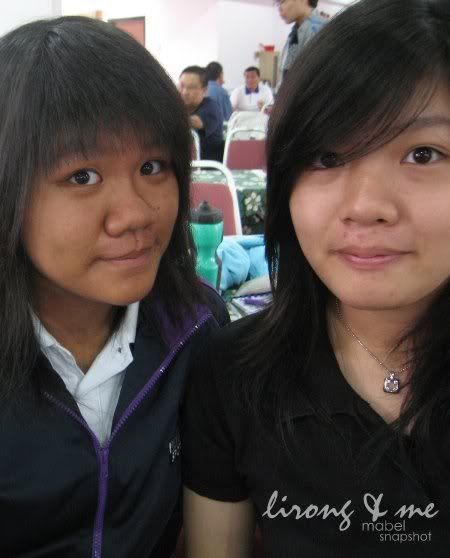 So long all! I feel better today, not as tired as yesterday. *smiles
Related posts;
Trip to Cameron Highlands - Lousy Shots (P4)
Trip to Cameron Highlands - Strawberry Ice-Cream (P3c)
Trip to Cameron Highlands - Strawberry Ice-Cream (P3b)

Trip to Cameron Highlands - Strawberry Ice-Cream (P3a)
Trip to Cameron Highlands - Candid (P2)
Trip to Cameron Highlands - The Hotel (P1)