Hello everybody! Today's post is still on Camerons. Hehe. Can't help it, since i've taken so many pictures already.
Less people this time, but more more greens.
The hotel offered a tour service that costs RM20, if i'm not mistaken. Decided not to pay and followed someone's car, tailing the tour bus. Save money.
I followed the car of this lil kid's father. Cute huh?
We had to wait awhile before we reached our destination. So he decided to take a nap.
First stop, to the tea factory.
These are actually my very first landscape pictures, not counting the ones i randomly shot years ago. Was in a swift four-wheel and had to tolerate with the bumpiness as we went up and down hills. Of course, my camera was ready - it's a must. Stuck my hand out of the window to snap these. I just had to make sure i don't loose grib of it. Heh.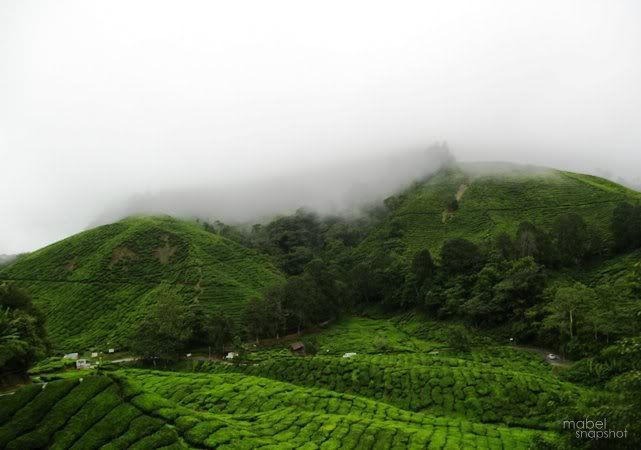 I know, some of the pictures aren't very clear. But what to do, the vehicle was speeding.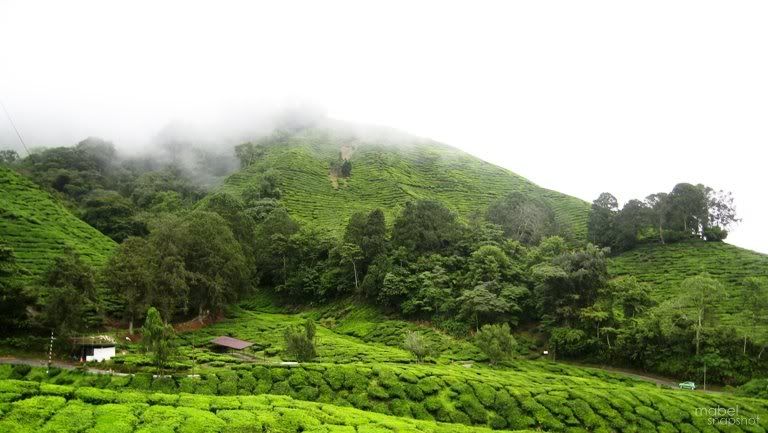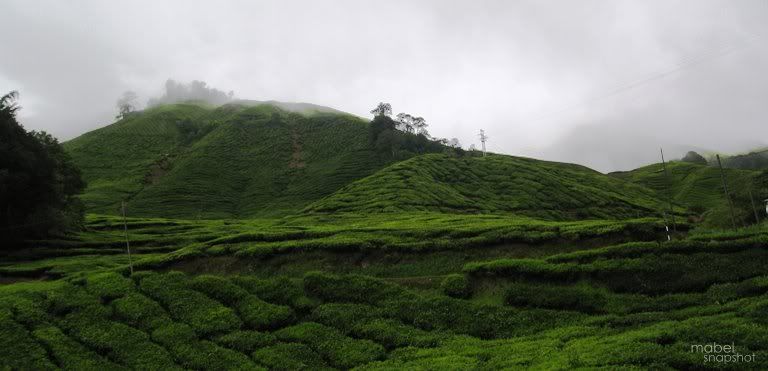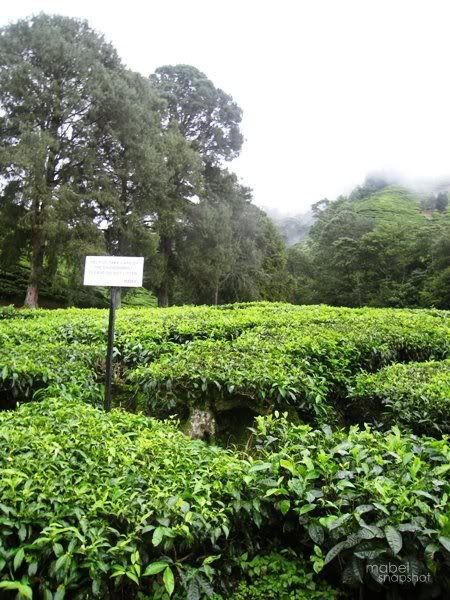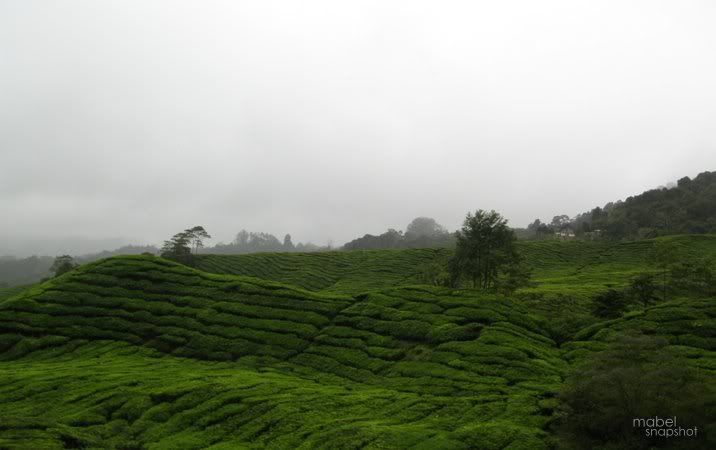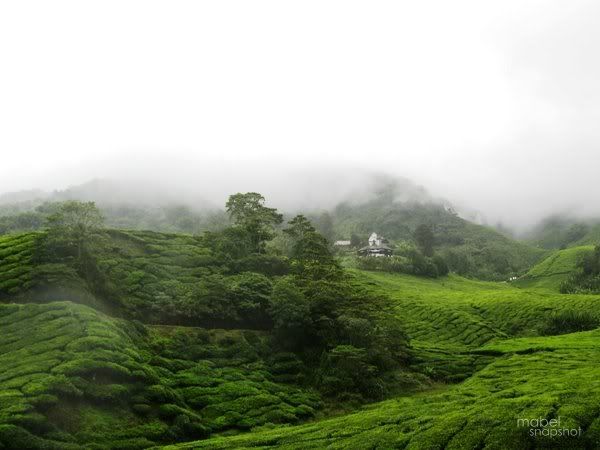 Finally we reached! But i don't think there's enough space for more pictures. Wouldn't want my page to upload real slow. I could still fit in one more picture though.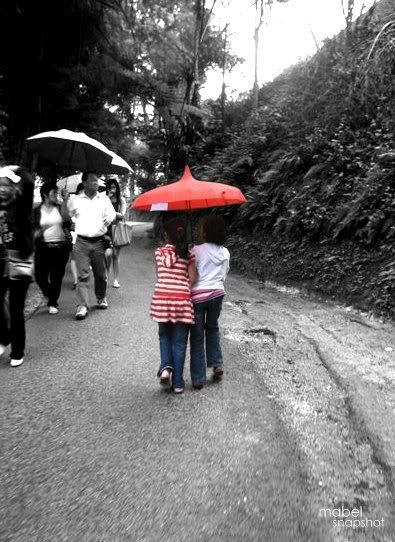 Cute right?? Especially the umbrella! Dang hard to shoot this one, cause they just kept walking. And i don't want to make it obvious that i'm taking their picture - not so nice lah. And, to my surprise, their friends were just behind us. *paiseh.
Stay in tune for more tomorrow. Hehe. There should be more desserts on the way.
By the way, it's the Ipoh blogger's gathering today! Can't wait!
Related posts;
Trip to Cameron Highlands - Night Market (P5)
Trip to Cameron Highlands - Lousy Shots (P4)
Trip to Cameron Highlands - Strawberry Ice-Cream (P3c)
Trip to Cameron Highlands - Strawberry Ice-Cream (P3b)

Trip to Cameron Highlands - Strawberry Ice-Cream (P3a)
Trip to Cameron Highlands - Candid (P2)
Trip to Cameron Highlands - The Hotel (P1)