It's all gonna be candids and candids. Little of myself, though. It's all taken in the Belinda Room (conference hall), right before the briefing started.
SzeWei & HoeYin.
There were a couple of people arguing to pass time.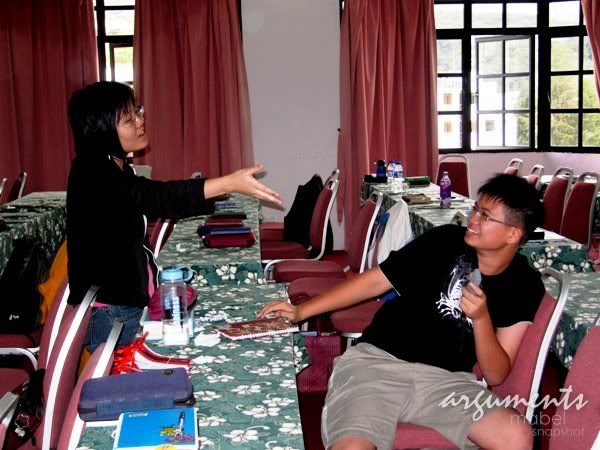 As you can see here, the argument was kinda interesting actually.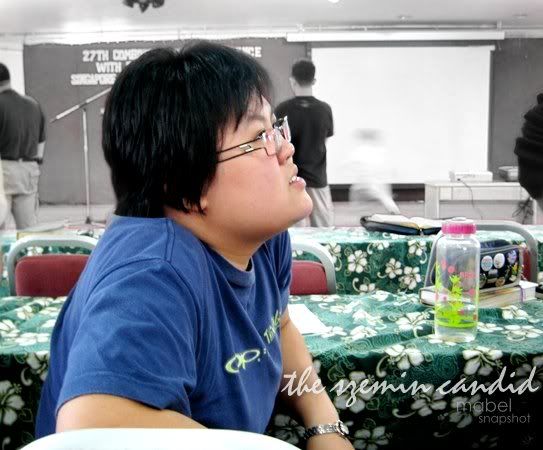 While others try to start a similar fight?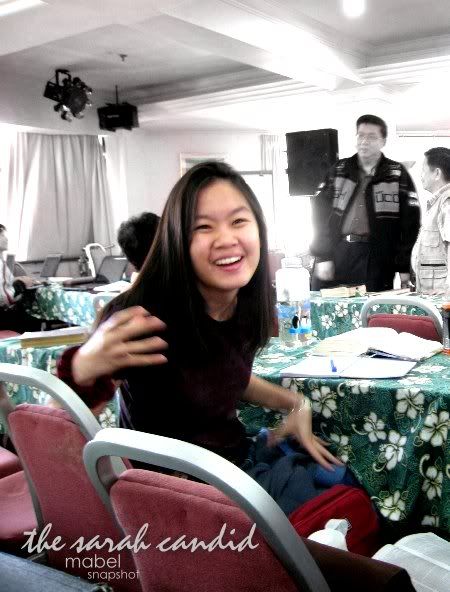 SzeWei.
She wasn't in the mood to talk? Lol.
It's really fun to take candid pictures. That's probably why i like street photography?
This was out of no where. Was attracted by the variety of colors i guess.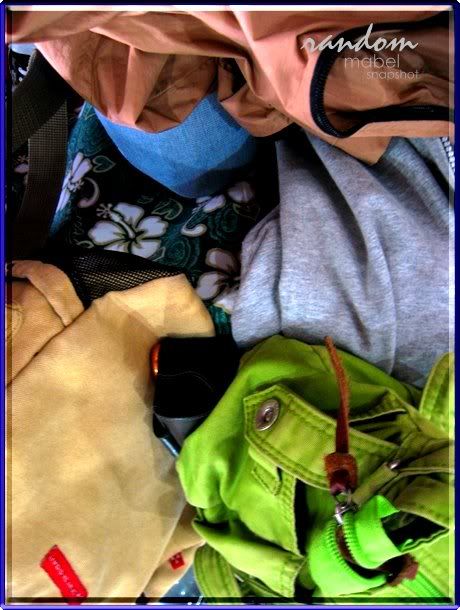 Kenneth's.
When i first knew he brought the D50, i immediately borrowed it. Believe it or not, this was the first dSLR that i have held! I so so so love it! Even took a few pictures with it - simply pressed, that is.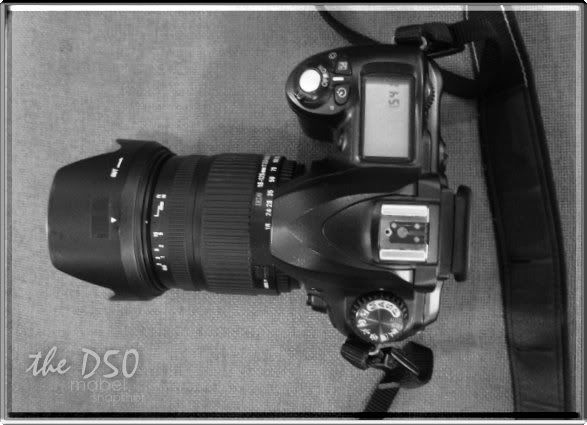 And last but not least, the me in the pic. Along with JiYan & Eunice.
Coming up next will be Strawberry Ice-cream! Heeeee~
See ya tomorrow!
Related posts;
Trip to Cameron Highlands - The Hotel (P1)