Good morning! Today, i'm gonna be dead busy! Gotta rush my load of KUMON worksheets. Then prepare myself for tonight's wedding dinner. Pooh!
Anyways, last week on my dad's birthday (23rd Dec), Evon invited me to her church's Christmas concert. Jerome, Steph, Me, Hansel, John, Joel and a couple of his friends came.
Evon's sister was part of the performance.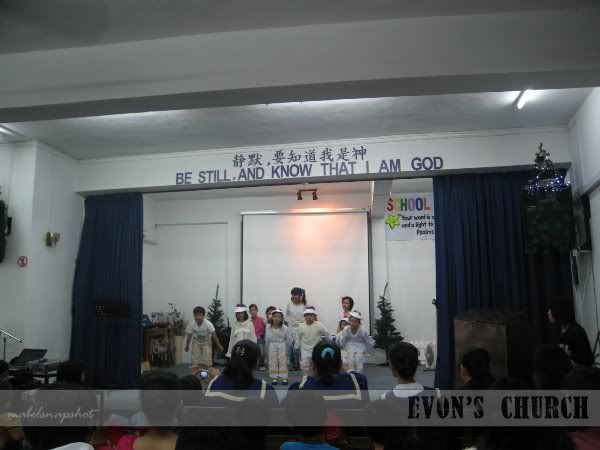 Then we went to yumcha in Greentown. It was ten past ten, so the food ran out. I ordered myself a cup of ice-blended-cookie-stuff. Forgot what's the name. All of us ordered, and only a few wanted food.
After that, we had dessert; photographing!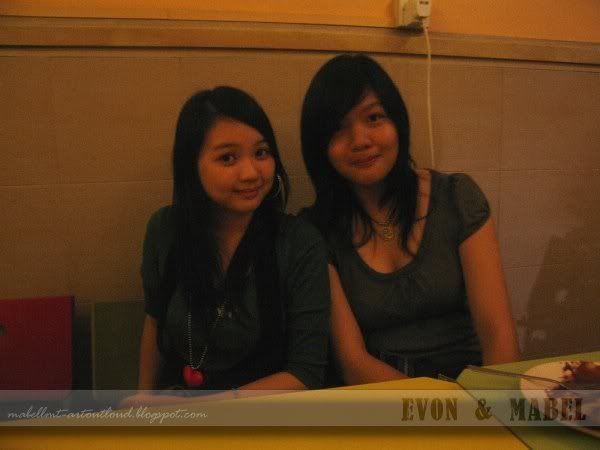 Or should i say, it was
my
dessert instead? Haha.
Took a picture with her. She's simply adorable!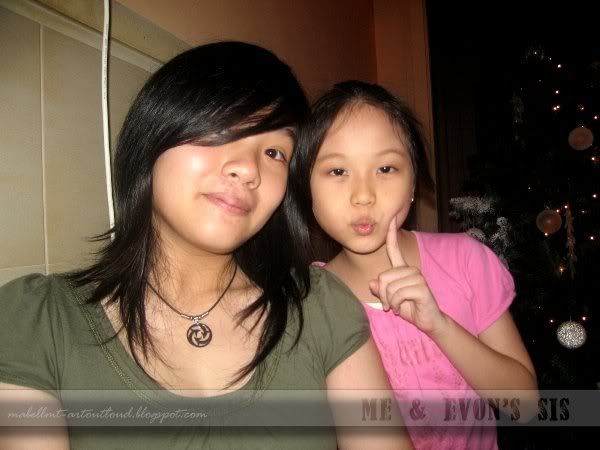 Yeah, and another one.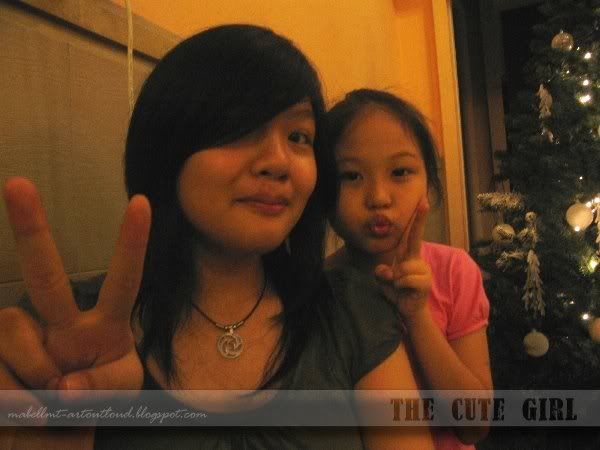 Say no to big bullies, and yes to small ones?? Hmm...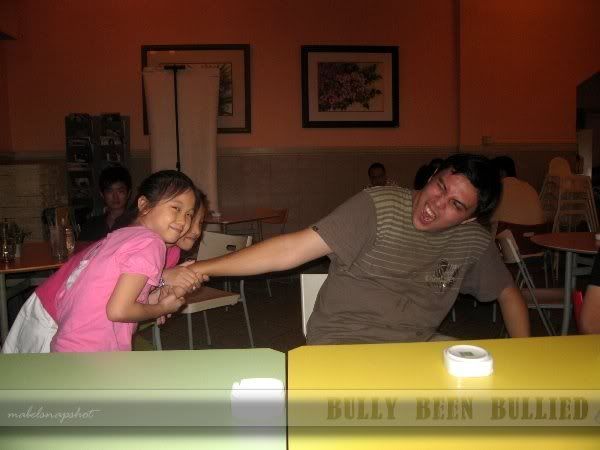 Not a very intensed kind of a decoration.
Oh, i meant the tree.
Believe or not, this is a three-person-picture. That two little kids were behind him, hiding?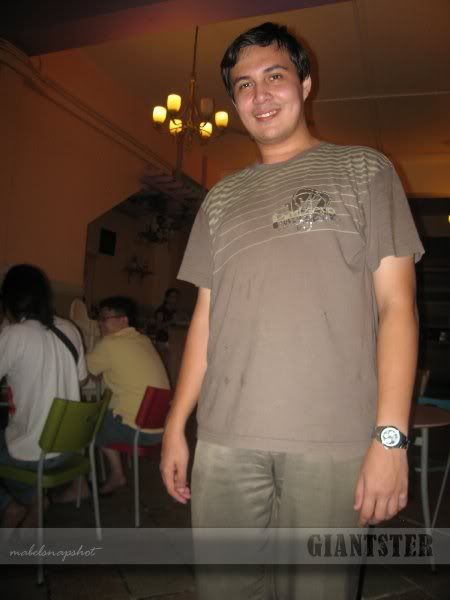 Kids... love to fly?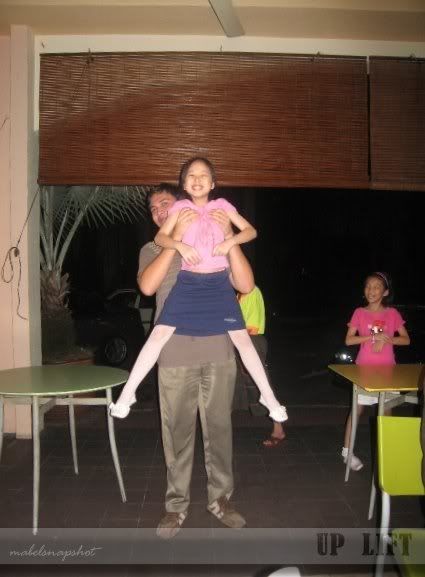 Or... They wanna be lifted high? Temparory feel of flying i guess.
While they were crazying about, the others chat and... were thoughtful? Hmm...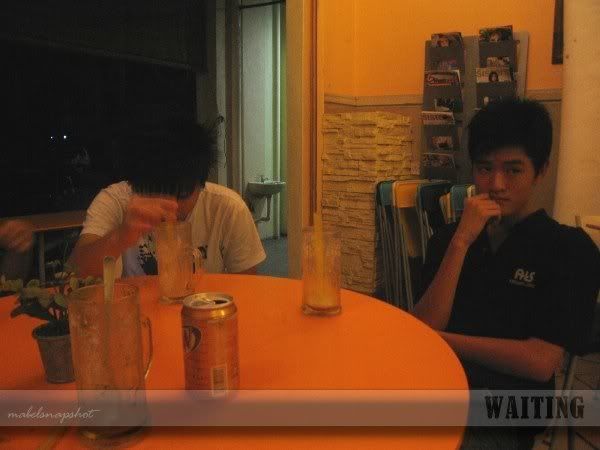 While others took advantage of the only source of entertainment there; the iPod touch.
Finally, time to go back. Hey Hansel! When was the last time you cleaned your car? Lol.
I do hope he (Hansel) noticed the cup. Haha! By the way, the stains were already there before the cup. Rust i guess?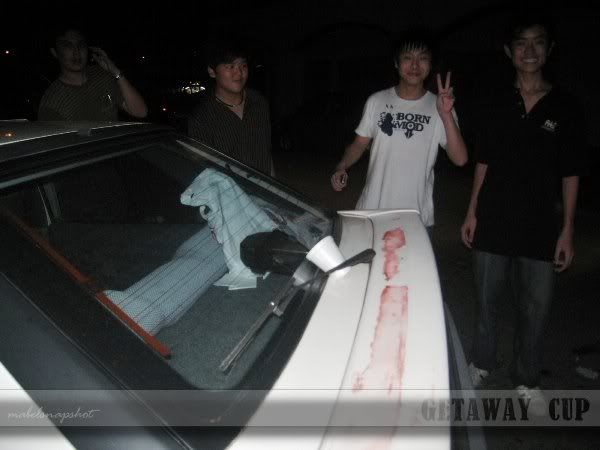 Ops, how did i know that?? Hehe.
Hansel, you can ask John about it. But you can ask me ask well. ROFL.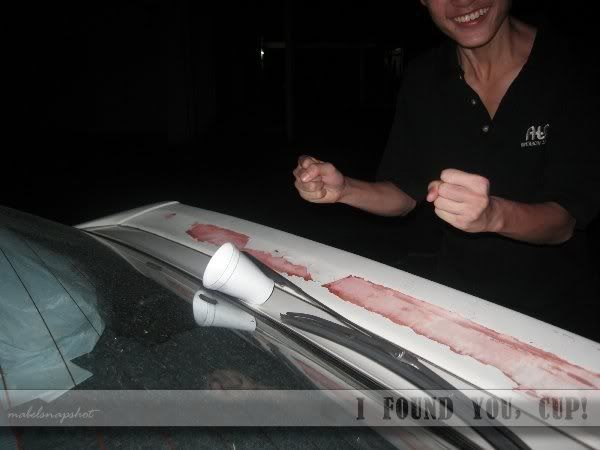 Tonight, there'll be no dinner. I mean, i'll have dinner but no meal will be served here - has been cancelled. Why? Cause i don't have the time to post it. Sigh. Will postpone the pictures to tomorrow. As for the wedding pictures, i've decided to toss it for next year's schedule.
Many apologies!