Hello all! It's another one of my 'meal' from the Christmas menu. But before i start, just to clarify things. I actually wrote this post yesterday night, since i'm not able to do it now. Will be in church attending a wedding ceremony! How exciting! And guess what, i'm in the photography team! Wahah! It's gonna be tough. *serious tone* Oh well.
So here's the 'breakfast'.
"

ST

ORY SYNOPSIS



A mother. A daughter. 3 possible dads.


And a trip down the aisle you'll never forget!

Over 30 million people all around the world have fallen in love with the characters, the story and the music that make MAMMA MIA! the ultimate feel-good show!

Writer Catherine Johnson's sunny, funny tale unfolds on a Greek island paradise. On the eve of her wedding, a daughter's quest to discover the identity of her father brings 3 men from her mother's past back to the island they last visited 20 years ago.

The story-telling magic of ABBA's timeless songs propels this enchanting tale of love, laughter and friendship, and every night everyone's having the time of their lives!"
Ahems. This is not the Mamma Mia from the movies. It's the musical. So enjoy the pictures!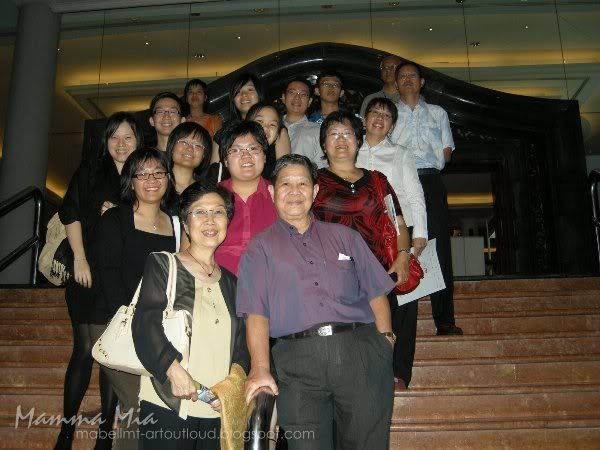 SzeWei's family.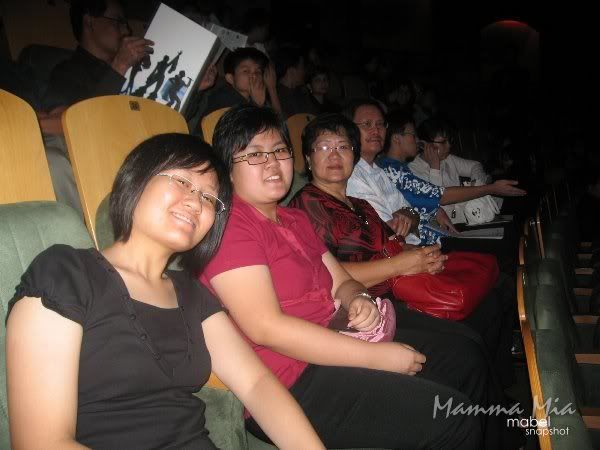 Mine family.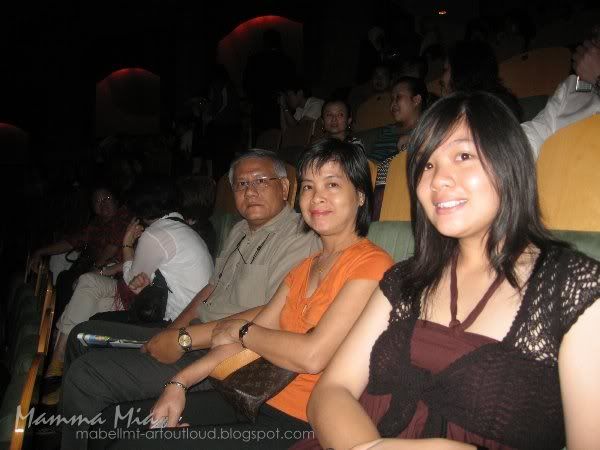 The view from where i sit.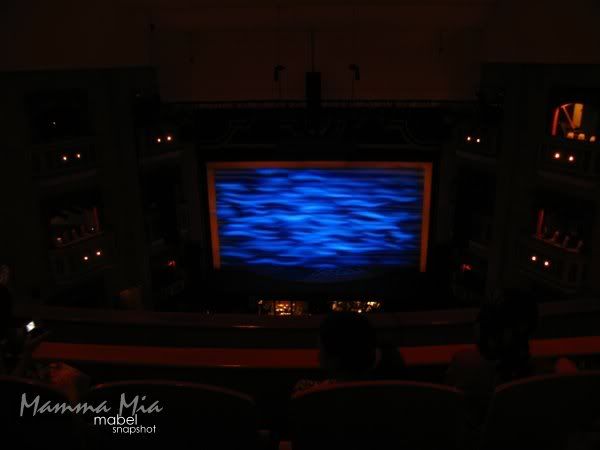 And yes, very very slow shutter speed.




So why not do something artistic?




Or maybe, abstract? This picture looks like a jump-off-the-cliff pic.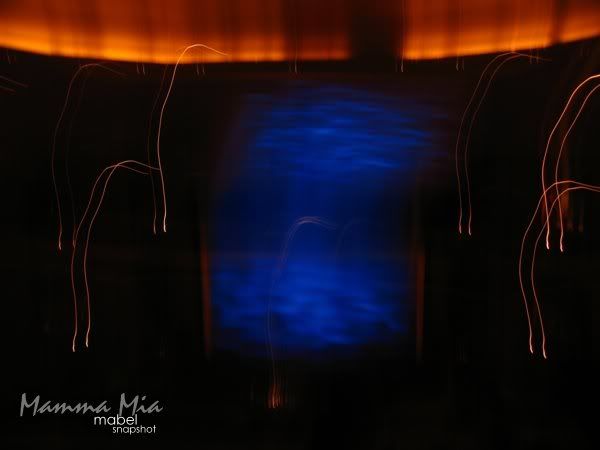 Okay, a better take. Went to the balcony and placed against it for support. That's why it's not as blur.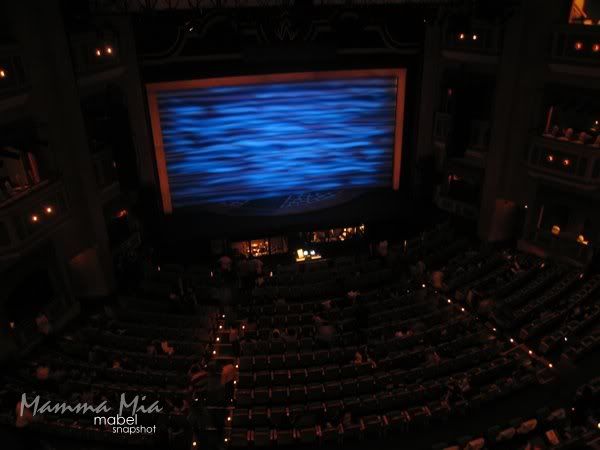 The empty VIP sits.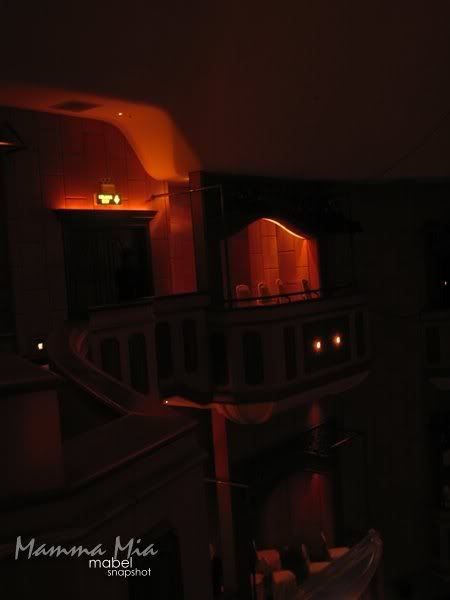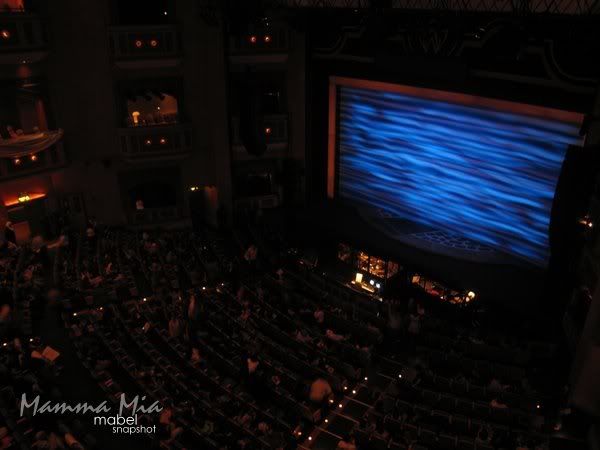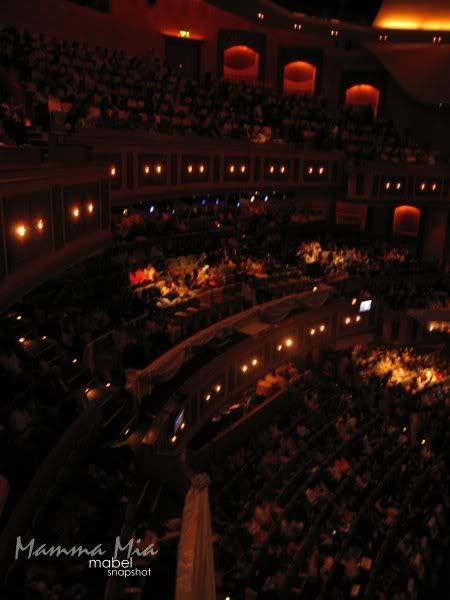 A closer look at the seats. Hehe. Empty.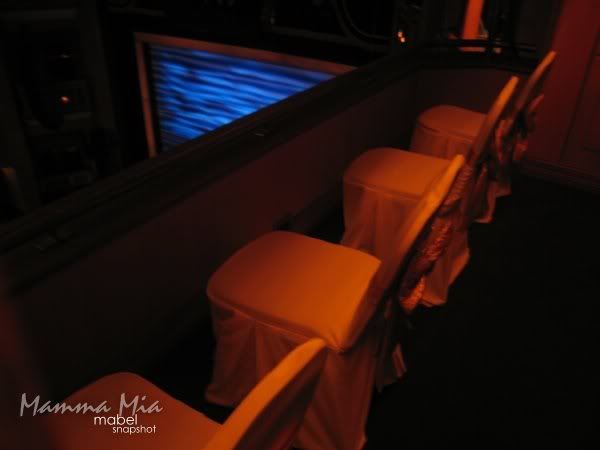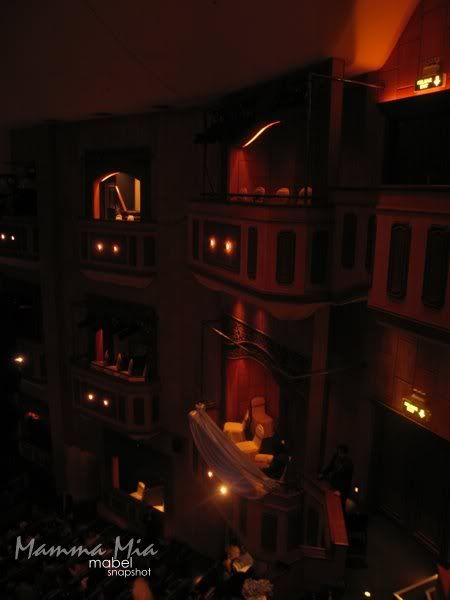 It was two hours plus, with a long interval break.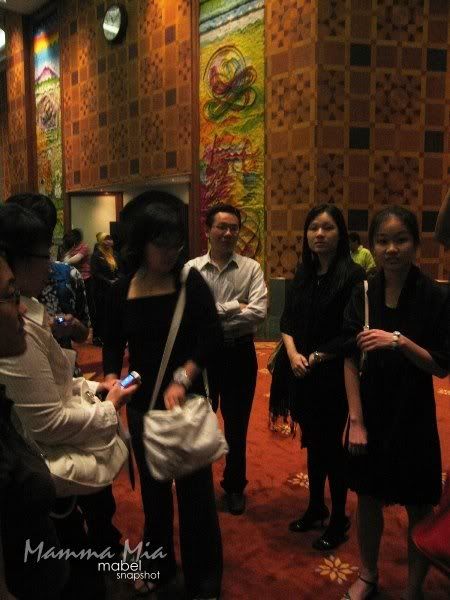 Alex and I.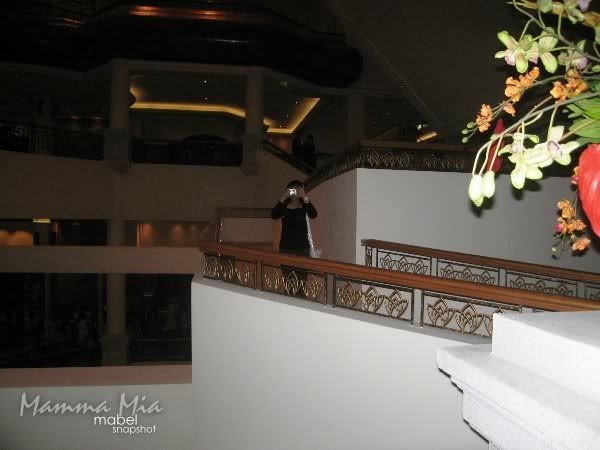 Hmm... There's only one word suitable for this musical; AWESOME! Really!