Good morning all! Today, i'll be serving a dish of overly baked photos. Haha. Yeah. What to do, it's my first time 'cookin' this kind of 'food'. Take a taste and worry not - it'll do you no harm
i think
.
While waiting for everyone to arrive. There were still empty seats, unlike the previous concerts.
And the programme began. I didn't know what mode to use. Tried various types like night scene, snow, indoor, etc. I thought the 'auto' mode would be a problem since i didn't want to use the flash - also, can't adjust the exposure.
See what i mean? This is taken with the 'auto' mode, with flash.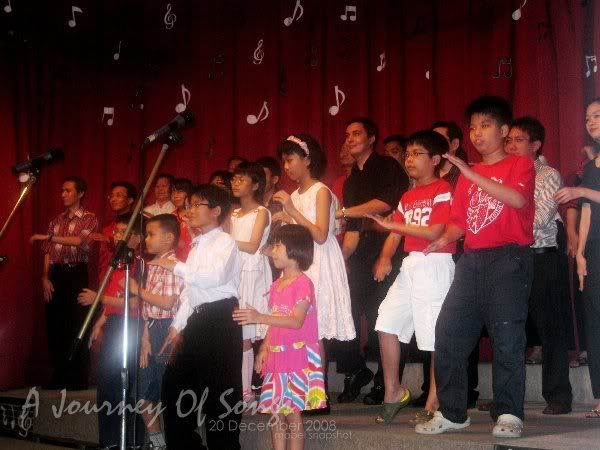 I relented to 'night scene' with the lowest exposure of -2. Heh.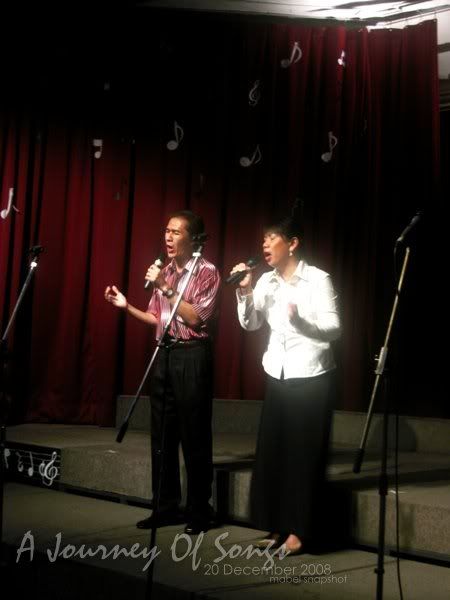 Had to edit
all
the pictures!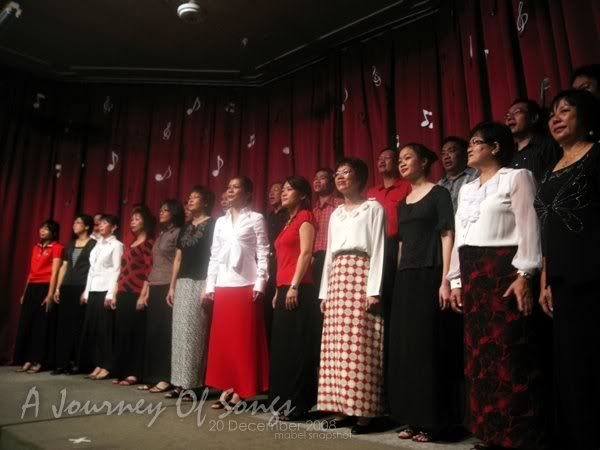 Even so, my choice of mode still hadn't given me the best results; unlike YokeLin's D80!
Had made many many attempts on this picture. Got so fed up that i used the flash at last.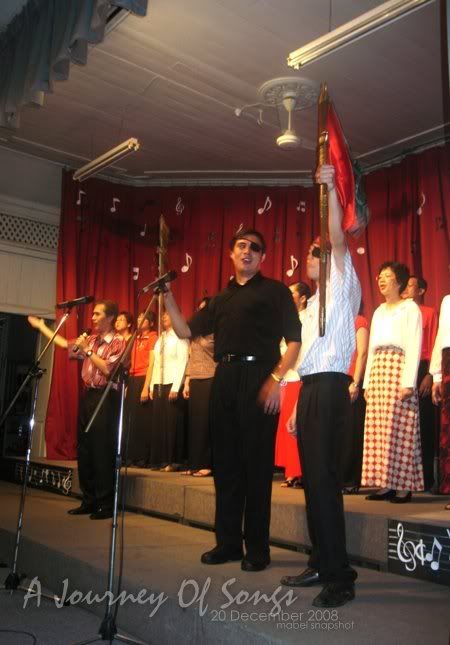 Took this behind the curtains - right side of the stage. Hehe.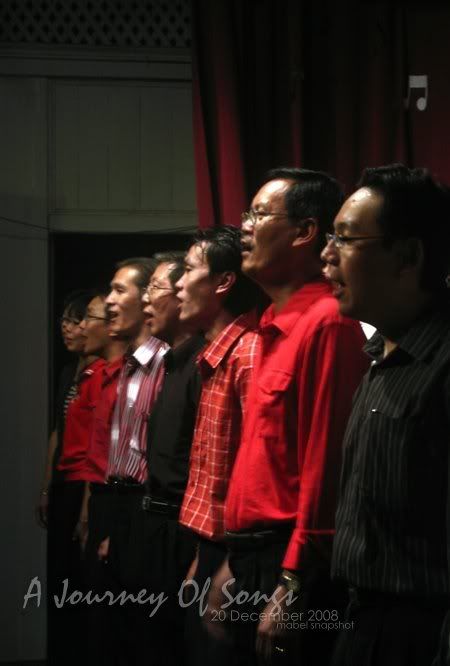 And then the ladies.
Still very low exposure right? Sigh. Even after the edit. *sobs
Another thang is the color white. Too much contrast on it and i have no idea how to fix it. So ya, just left it like that.
What annoys me the most is the blurriness of the pictures!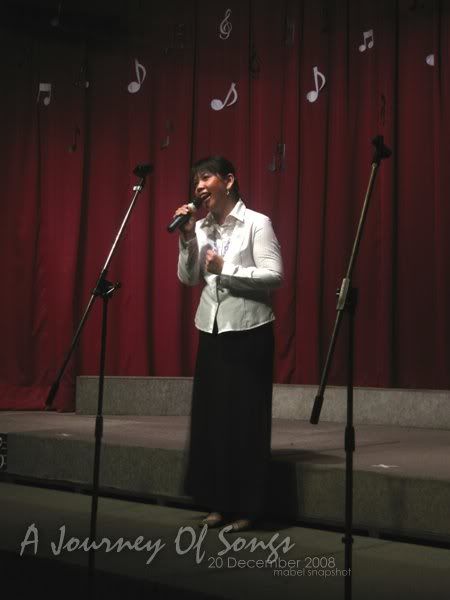 Even when i'm certain that my elbows were locked and didn't shake, they were still blur!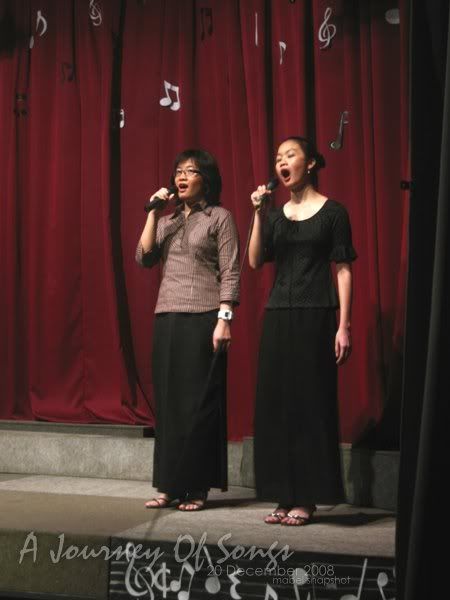 Like this picture, i placed my camera against the wall. Flat. On. The. Wall! But still...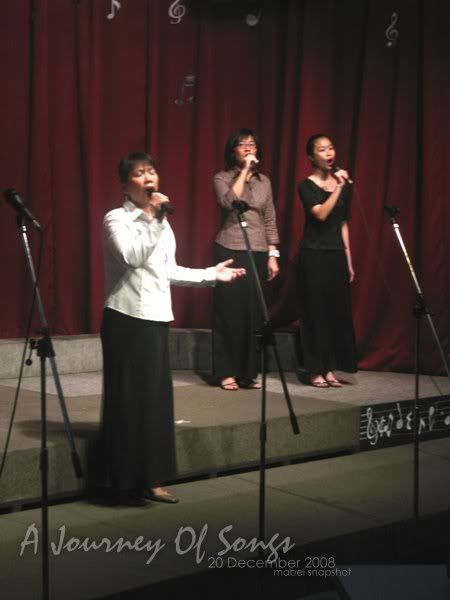 Moreover, my camera has a really slow shutter speed (more than one second per shot).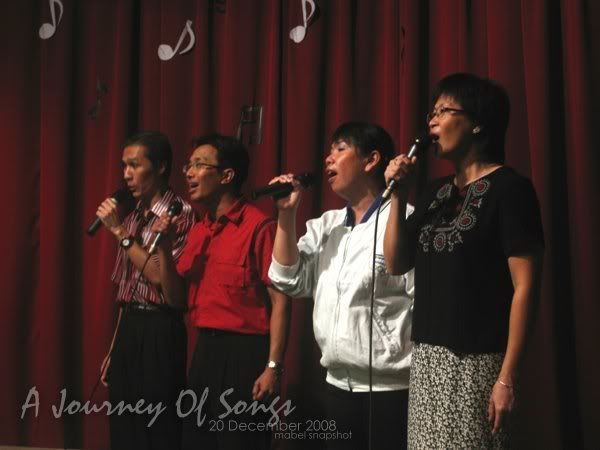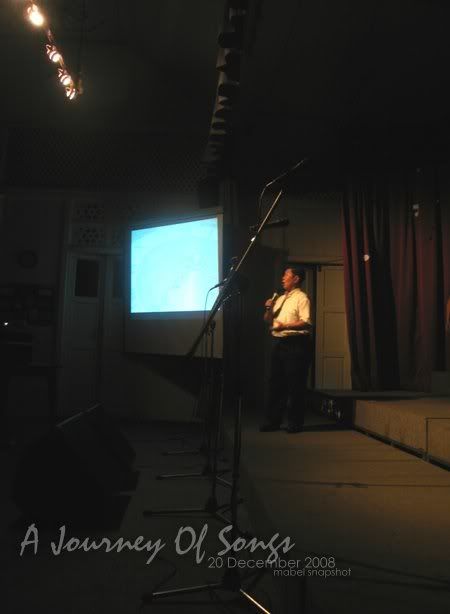 And no doubt, it's worst when i zoomed in.
Made a mistake in this picture. Should have stood on the other side of the stage to get a clear picture of his face. Heh.
Another attempt on the choir. Aiya, can't see the guys.
One more attempt from the exeunt room. Not very good. Hmm.
Now you know, it's all overly baked. Therefore, they are considered burnt. Was sweating all over when it ended. What a night. And what a 'meal'. *gasp.
Tonight, there
should
have some improvements in my 'cooking'.