Tomorrow is the day! I'll be going off to Cameron Highlands. So expect more pictures to come after that! cheers! Though i won't be around until after Sunday, my blog will still be activated. *winks
I brought my camera to school on a Saturday. It was so so boring. I didn't have much activities going on so i hunched out my photographic box and decided to make my own activity. The flowers were blooming; just the right timing. But my main subjects today ain't flowers. It's the bugs!
I saw this little ant, on my right leg. It's those fast moving ants; gone at one blink. I don't really like ants. I have a rather bad history with 'em, especially termites! Imagine a black ant + two red ants + two termites nibbling on your leg
all at once!
*shudders I was only a primary student back then, resting after a game in the playground.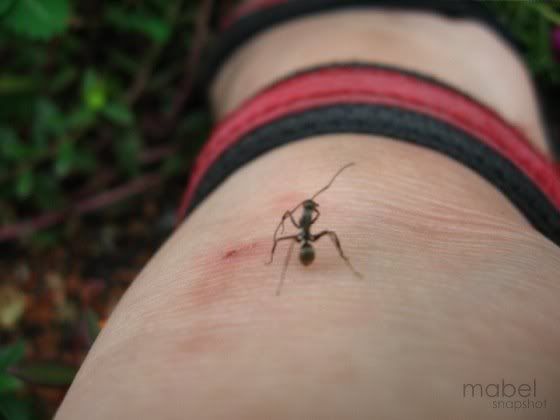 Look! It's on a flower. But what for?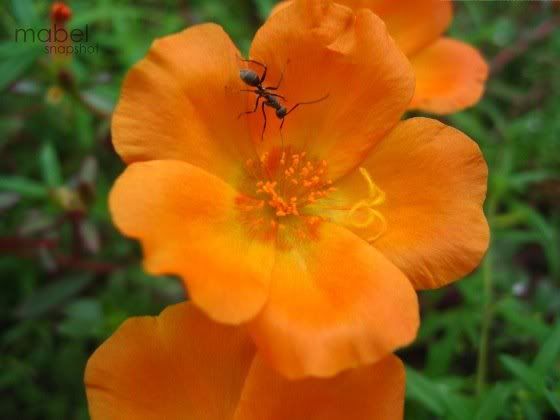 Who would ever thought ants would hunt on honeys as well? Haha. I kinda like this picture. Cute ant sticking out it's abdomen/butt?
When there are such beautiful flowers, there are of course bees as well.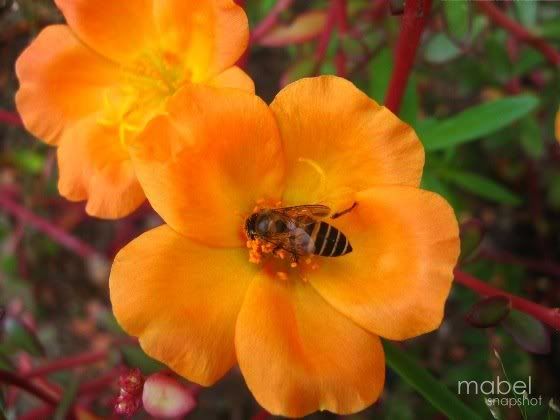 These bees were even more quick moving than the ones in mum's garden. I took many many attempts, really. All macro shots. And of all attempts, i feel that this one's the best among all.
Check out the fine details that the Canon Powershot S80 has managed to capture! Love it!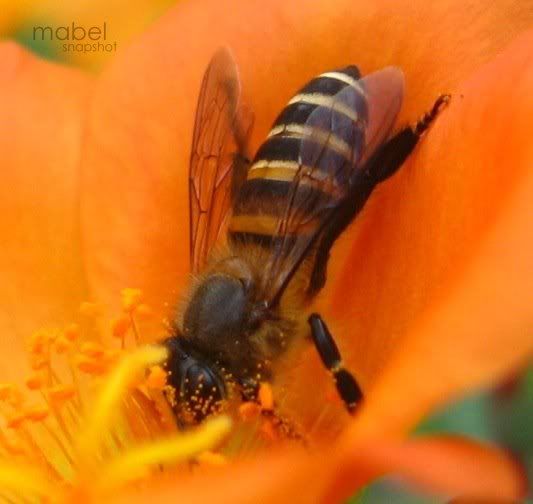 By the way, i have posted these pictures in my
multiply
account. Will be uploading a couple in my
gallery
as well.