Heya all! My my! Pardon my long absence here!
It's
Christmas Eve!
Woots! Isn't it great?? In a couple of hours from now will be Christmas!
And in a couple of weeks school starts.
I figured out that i might just blog a post before the clock strikes twelve!
Of course, if you see an update, you'll see more pictures. And i'm determined to keep my promise - to bloat you up with my stock of pictures! Wahaha! Here goes!
To Kim : Here's the 'wonderful' pictures that i owe you.
(:
This is the Kim, whose place i went to after the Ipoh Bloggers' Gathering - 19 Dec. I was waiting for my dad to arrive in an hour's time, so we decided to entertain ourselves.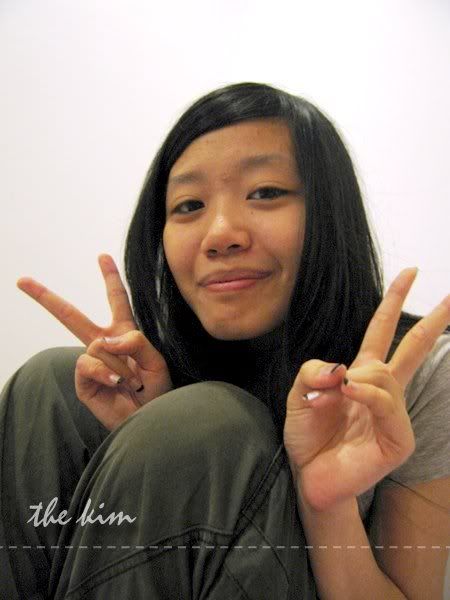 Our very first camwhore. Lol. It's never good the first time? Hmmm..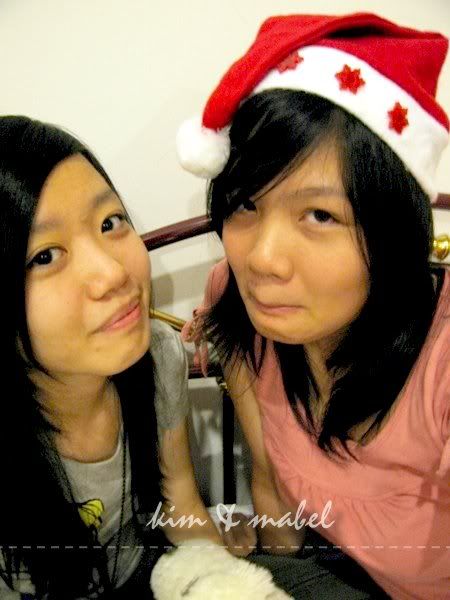 Now this is better. *smiles
She 'introduced' me this lil stuff dog of hers.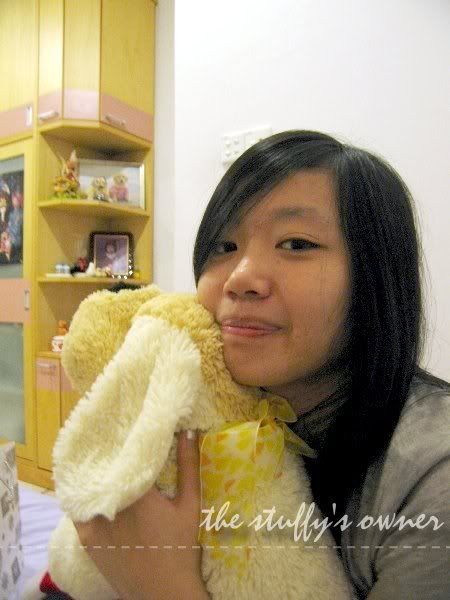 Or to be exact, this section of the dog was made known to me.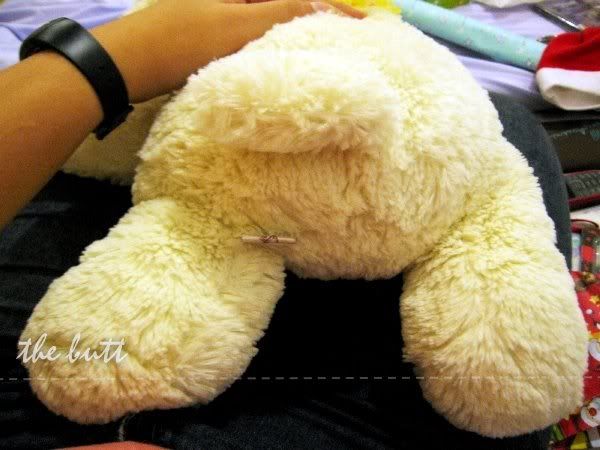 And she kinda 'taught' me how to use it? Haha. Nah, i was imitating her.
And the results were...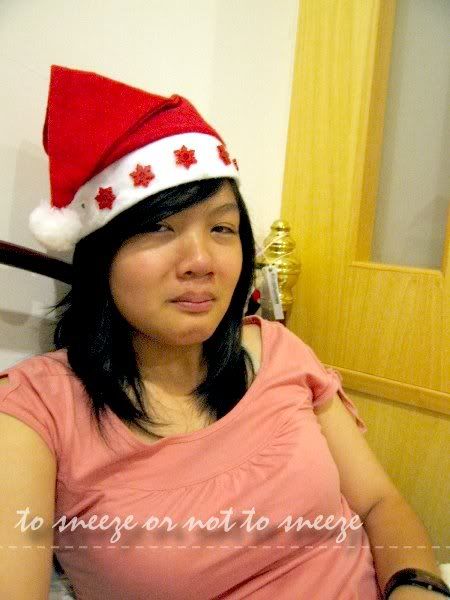 Nevermind, just cover my nose with this. Sadly, it got stuck.
Haha. Nah. That surprised face was because i just realised i forgot to off my camera's flash. I was actually shouting-out-loud; "The flash!"
It's better now without it. A lil messy on the hair though. Hehe.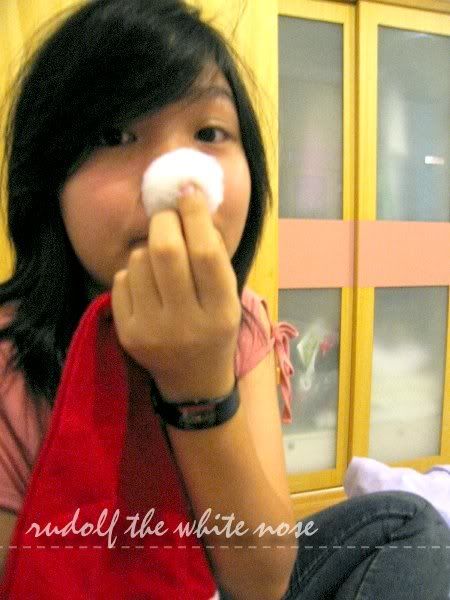 Hmm... She wanted to sneeze also?
Let's jump away from the nose and head to somewhere else. The teeth perhaps?
Smile - showcase all ye tooth.
Lol.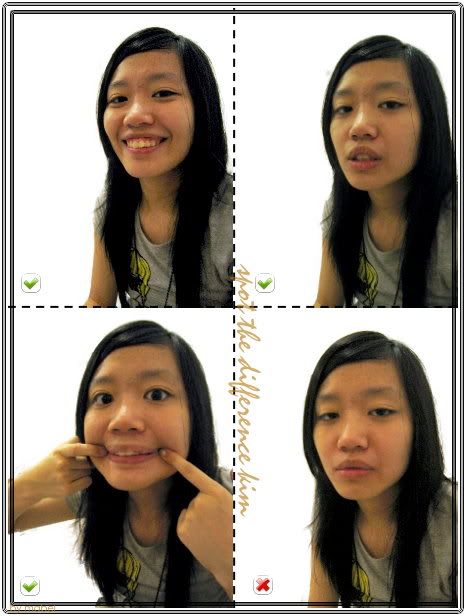 She was cold? Hmmm...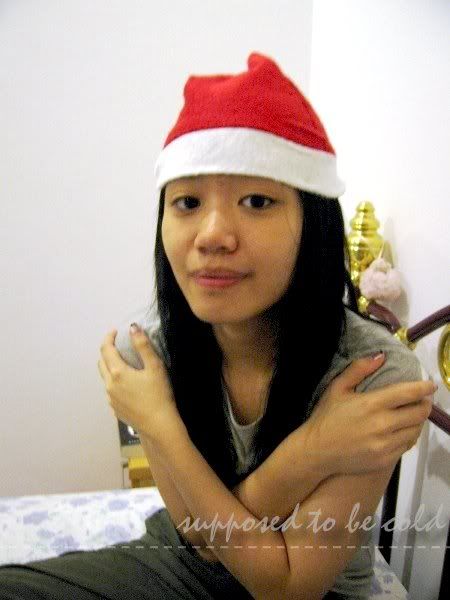 This ones better. Haha! Notice the slight blush on her face? Cute hor??
And i fell in love...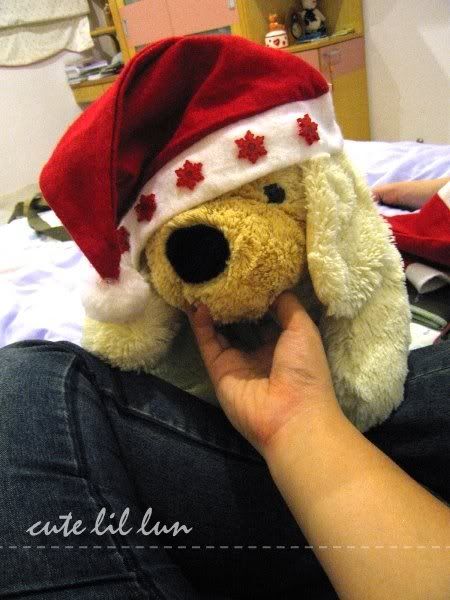 We were supposed to be in an affair! But she caught us...
I kissed her stuff dog.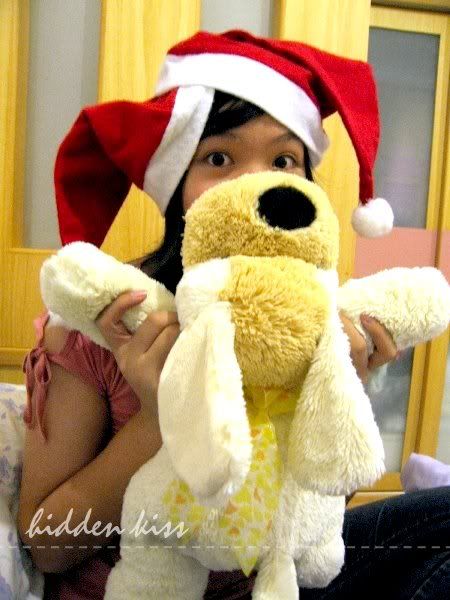 I spotted the solitary plug/charger on the wall. Thought it would make a good background for a portrait picture! I don't know what to name this picture though.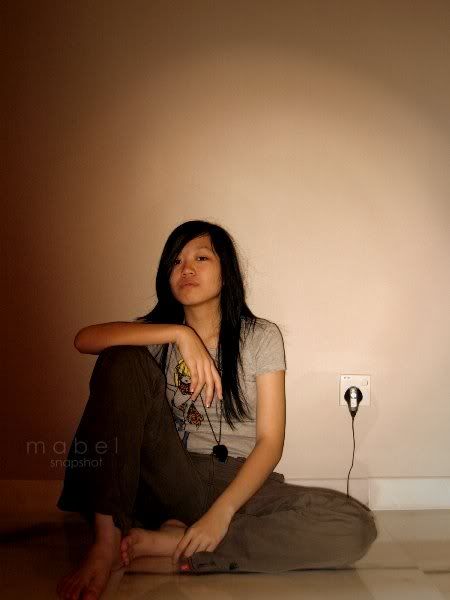 I asked Kim to shoot this one for me. Decided to give it lil bit of a grunge look. Looked like i'm in a coffee mess. Heh.
That's all for today! Hmmm.... will have to change my header soon. Aikz.
And have a Merry Christmas!