I'm pretty tired today. Had much going on, really. *yawns.
Went for lunch with Julian at his aunt's/relative's restaurant. Got silly remarks/questions/inquiries from his family
e.g. your girlfriend? form what?
Lol.
Then lagged to music practice for tomorrow's performance, from two to four. Was 20minutes late. Sorry much!
Hopped on into Kim's car and to moved on to her gran's before going to hers an hour later. Dilly dallied while waiting for her dad to fetch us to movenpeak. Much talking during the wait. Ate dinner since our stomachs were demanding. And left at twenty pass seven. Was late. Sorry.
Wasn't in the right mood for pictures. It was nostalgic. I was tired. An unbalanced mood was formed. Sigh. But my camera saved me, as always.
Just finished our food, waiting for something to happen soon. I just had a three-fifty lemon juice. Thought it might help to digest what i've consumed earlier.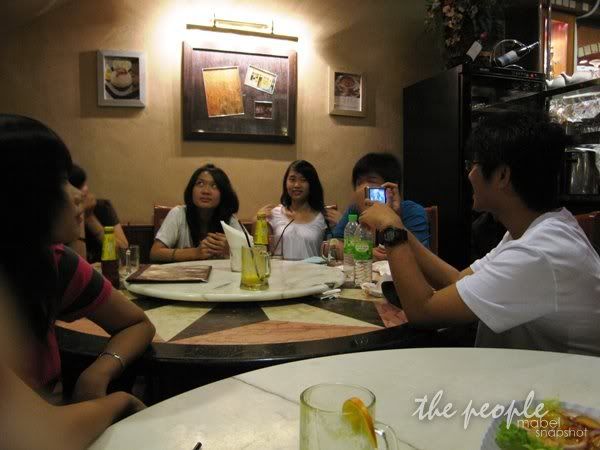 There were fourteen people, if i'm not mistaken. This is the organiser -
SengHoo
, and his camera.
Amusement.
Bad lighting.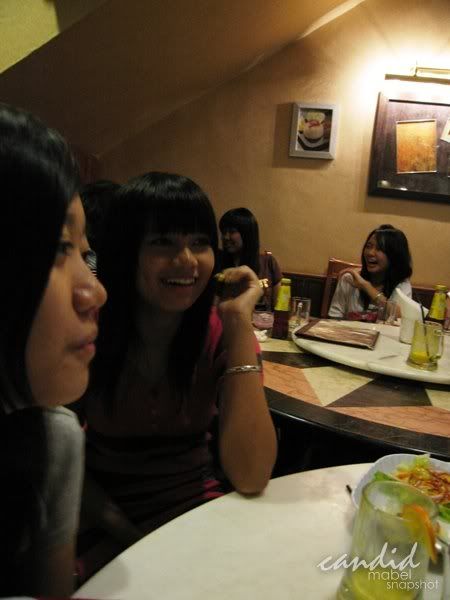 Candids.
Had to rely on the flash.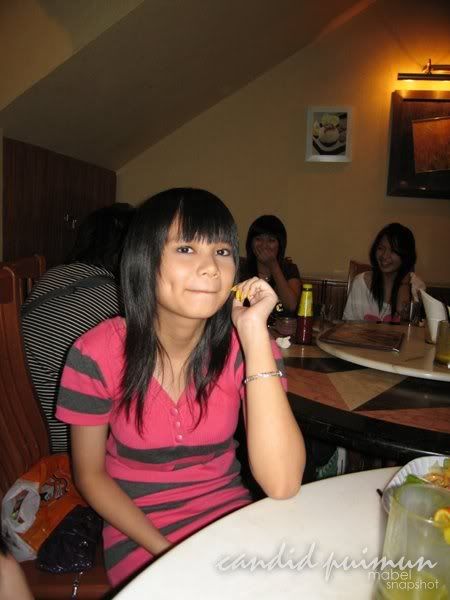 And smiles for my camera.
No flash - edited.
We welcome any form of entertainment. Hehe.
And i found a faithful, non-living companion who eventually gave up on me (the limau finished so suddenly. Gasp).
I shouldn't have slurped so much.
Fiddled about with it, mainly just to feed my camera. The lighting wasn't bad
(?)
, but not exactly my type of mood
(?)
.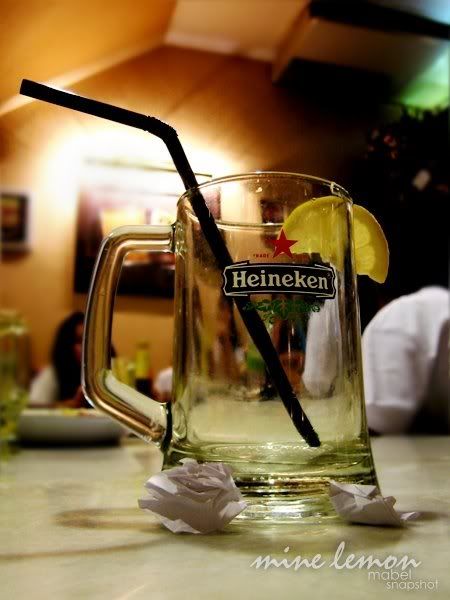 Had to do some editing on both of these. Blurred the back. Not much help, though. Heh.
By the way, notice the crushed papers?? I like.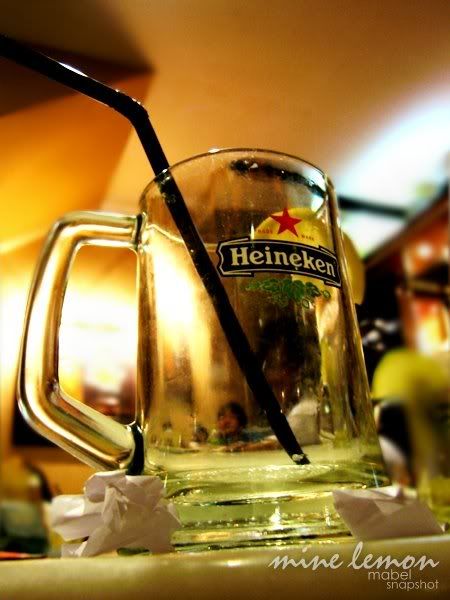 We exchanged gift randomly, followed by a lucky draw - if you pick out your own number from the hat, you're the lucky one.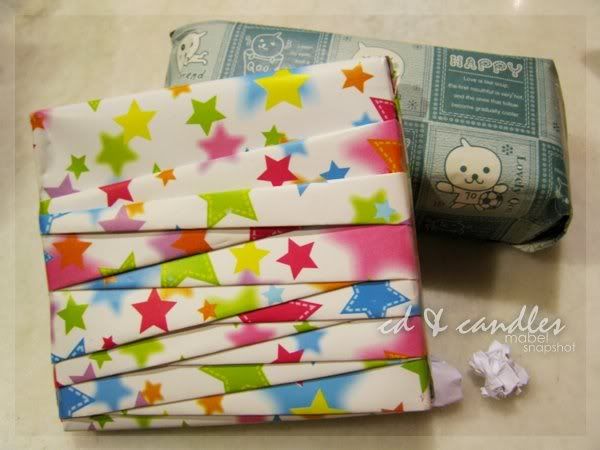 That's all for today. I actually took 65 pictures today. Not bad huh?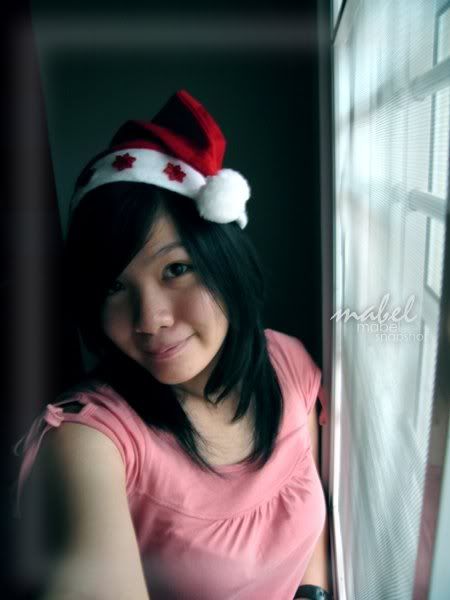 Tomorrow, there'll be more of today's happenings. Going off to sleep now. Good morning!
Ps: Kim, thanks for the laughs. Ahaha. And Evon;
dots.