The last post! Finally! I actually took a week's time to upload all of my pictures!
The last day of my trip in Johor was quite saddening. Good thang people are able to keep in touch through the net. If not, i would have lost the friends that i've made there!
We had a farewell dinner right after the prize giving ceremony that night. Frankly, i found it to be rather boring. By the way, there were no spoons or forks supplied. Had to use the hands, again.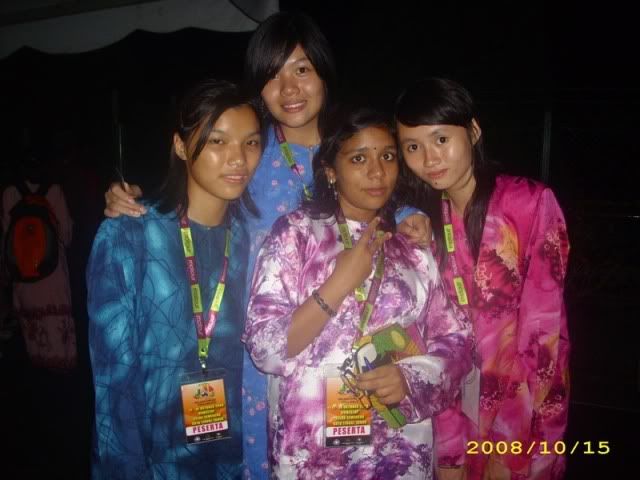 Argh. I didn't like it, wearing that baju kurung. Feels weird...
The night didn't end right after the dinner. We had a photography session with our foster parents at home.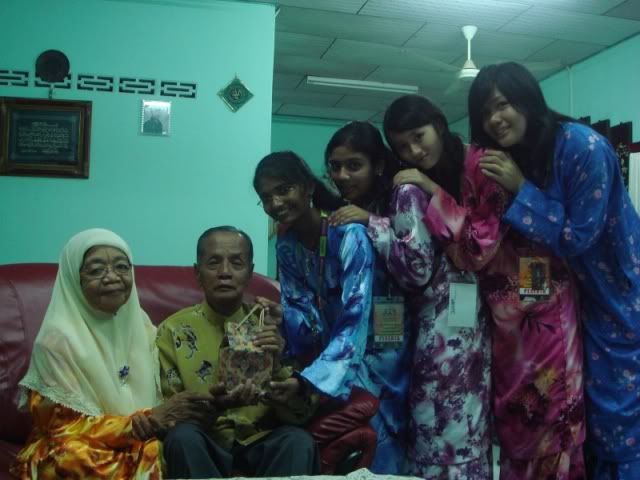 We presented our gift to them.
They seem to like it. Haha.
They even gave US presents! How sweet...
The next day, we headed back to Ipoh at about eight in the morn.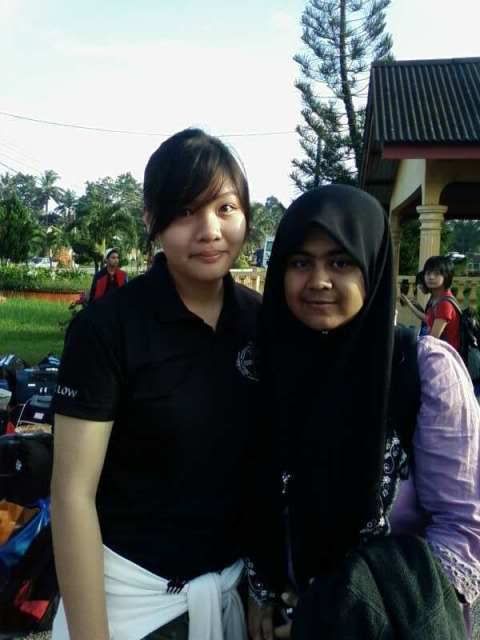 That's the teacher from Sarawak.
That's all for today. Tomorrow i might be updating about my trip to KL - the ASHR ceremony. Cya!